Winners and Losers from Week 2 of NBA Training Camp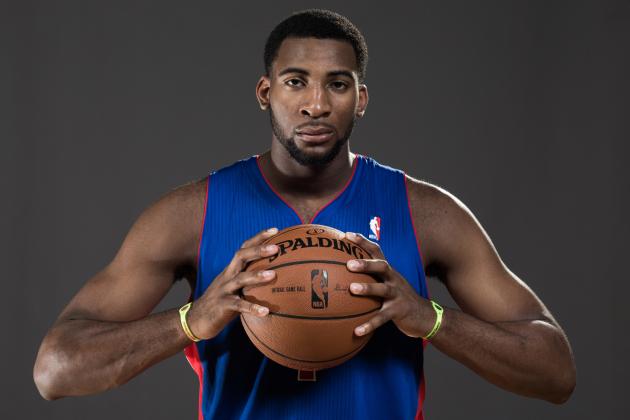 Nick Laham/Getty Images
Detroit Pistons' Andre Drummond
Week 2 of NBA training camp created cause for excitement. It also offered reason to consider panic as an appropriate response.
Depends which team you're rooting for.
Andre Drummond looked as good in his preseason debut as anyone could hope that Andre Drummond would look so far. Damian Lillard added to his growing legion of fans in Rip City.
Harrison Barnes played like a guy who could start on opening day for the Golden State Warriors, and Ray Allen provided an early example of what he could bring to the Miami Heat this season.
Meanwhile, Eric Gordon was scratched from all three preseason games in New Orleans. Mike Woodson decided that J.R. Smith would not start in New York, and Smith wasn't pleased.
Philadelphia was also reminded that Kwame Brown is in fact Andrew Bynum's backup at center. That's not good, and neither was the news that Dirk Nowitzki had his knee drained for a second time in Dallas.
Kevin Garnett also offered a collection of nicknames for his rookie teammates in Boston, and the NBA took center stage in China.
Begin Slideshow

»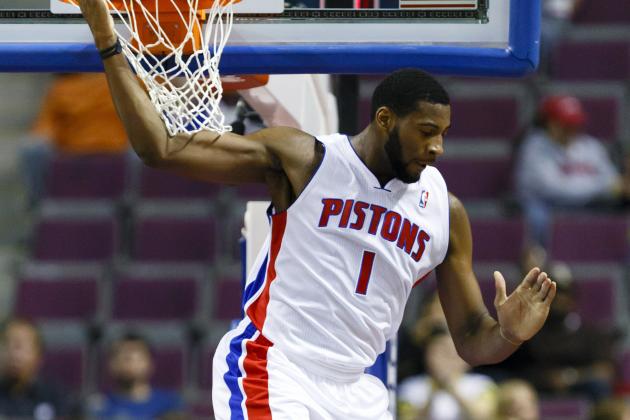 Rick Osentoski-US PRESSWIRE

Intangibles are important to consider when projecting the potential of an undersized shooting guard in the NBA. In regards to Andre Drummond, though, they shouldn't really matter as much.
All summer long, we heard a variety of arguments detailing why Andre Drummond will be exactly like Kwame Brown in the NBA. We were told he doesn't really love playing basketball and that he should've scored more points at UConn.
This all served to distract the masses from one simple truth: Andre Drummond is the second-best overall talent in this year's draft class.
He looked like that 6'11" freak of an athlete this past week while making his preseason debut with the Detroit Pistons.
He finished with 19 points, 10 rebounds and two blocks against Milwaukee on Saturday in 25 minutes of work. In the opener against Toronto, he went for 12, seven and two in 23 minutes. Each night he came off the Pistons bench.
There's really no reason he can't start alongside Greg Monroe, either. Drummond demonstrated an ability at both ends of the floor to complement Monroe's game. They could become one of the most talented frontcourt tandems in the NBA very soon.
Unless, of course, Drummond stops loving basketball again or something.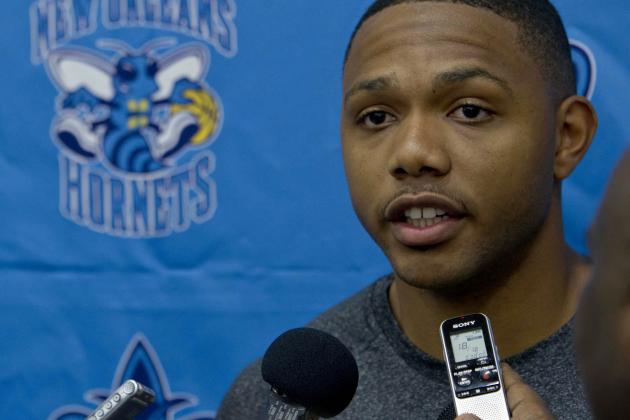 Derick E. Hingle-US PRESSWIRE

Eric Gordon is more critical to the rebuilding of the New Orleans Hornets than any other player. For as talented as he is, the Hornets haven't committed a $58 million max contract to Anthony Davis yet.
This past week, Gordon was scratched from all three preseason games. He was granted permission from Monty Williams to not even be on the bench last Tuesday. There's currently no timetable for his return to the lineup.
It would be easier to forget that Gordon missed all but nine games last season if he opened training camp playing like himself. That would also make it easier to forget that he said his heart was in Phoenix last summer before finalizing his max deal with the Hornets.
There's no way to forget any of that right now.
To say that the Hornets simply need Gordon healthy would dismiss the fact that they actually need him back playing like the top-25 talent his contract would suggest.
If that doesn't happen soon, the Hornets' rebuilding effort will inevitably go nowhere, regardless of how well Austin Rivers, Ryan Anderson and Anthony Davis perform in New Orleans.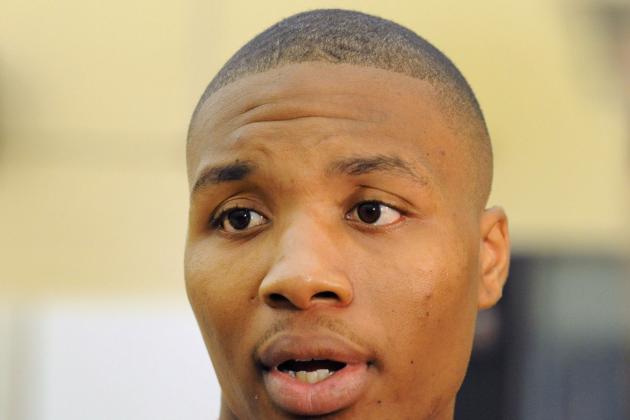 Steve Dykes-US PRESSWIRE

The Portland Trail Blazers have found their franchise point guard.
He's not the most heralded high school point guard in the history of New York City basketball, nor is he a former national champion from Duke.
After spending first-round picks on Sebastian Telfair and Nolan Smith in recent years, Portland finally found that franchise guard by drafting the best player on Weber State's team.
His name is Damian Lillard, and everybody wants to be his best friend right now.
For good reason.
In his first preseason game last week, Lillard went for 14 points and seven assists against the Lakers. He followed that up by putting up 15 and five on Friday at Phoenix.
He did turn it over five times against the Suns, and the Damian Lillard Era is obviously still in its infancy. But with the ball in his hands this season, Lillard has shown enough so far to generate significant optimism in Rip City.
Even if the Blazers still don't have a collective group capable of winning more than 40 games this year.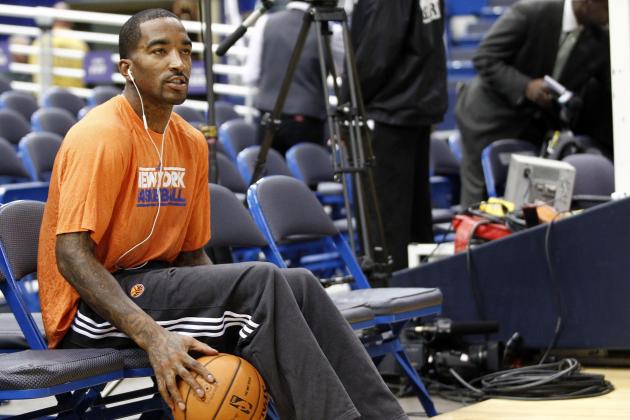 Mark L. Baer-US PRESSWIRE

J.R. Smith is not a good enough player to be causing distractions for any team. He should never be included in a starting lineup that features Carmelo Anthony and Amar'e Stoudemire, either. The Knicks could play with two basketballs this season and there wouldn't be enough shots for that group.
But Smith said he should start last week anyway, while Coach Mike Woodson disagreed.
Frank Isola of the New York Daily News noted that Smith "begrudgingly accepted" Woodson's decision to have him as the sixth man
This is a minor distraction right now to be sure, but it could become an extremely large one. Especially in the media market of New York City.
What happens if, after 25 games, Smith is even more certain he should be starting over Ronnie Brewer or whoever else?
In his first full season as head coach, with Jeremy Lin gone and Stoudemire currently sidelined, Woodson doesn't have time to be thinking about how Smith is feeling right now.
At the moment, though, he probably is.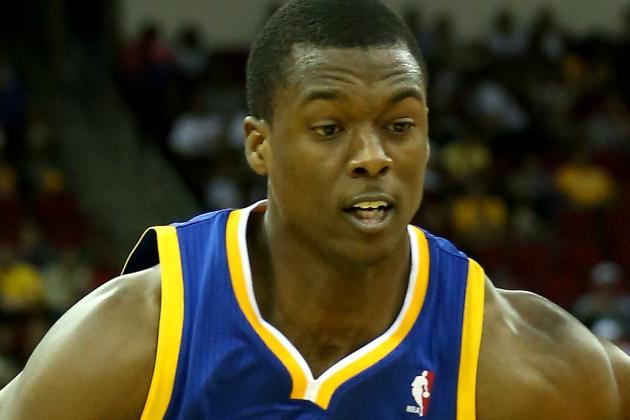 Stephen Dunn/Getty Images

Harrison Barnes will ultimately decide whether the Golden State Warriors are a playoff team this season.
When healthy, we have a pretty good idea of what to expect from Andrew Bogut, David Lee and Stephen Curry. But if Barnes emerges as a star, the Warriors could get real good real fast.
Last week, he looked like a player with the ability to become more than an efficient scorer on the NBA level.
He showed flashes of why he was once considered the best prospect in his high school class. He may have even earned himself the starting job on opening night.
In three preseason games since last Sunday, Barnes is averaging 14 points on 55 percent shooting from the field. He put those numbers up in only 26 minutes of work per night.
Sure, he did have his best game against Maccabi Haifa. If you want to hate on the kid right now, I'll give you that. Just don't sleep on Harrison Barnes; that would be a mistake.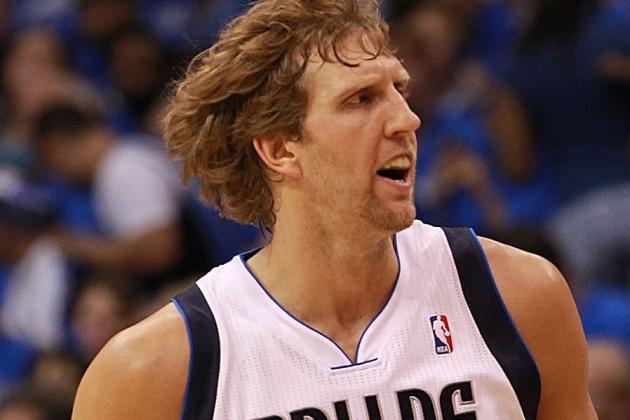 Ronald Martinez/Getty Images

Dirk Nowitzki played in the Dallas Mavericks' Blue/White Scrimmage this weekend. That much is encouraging.
But it is always tough to get overly excited when the term "arthroscopic surgery" is involved in the conversation. It currently is, unfortunately, in the case of Dirk Nowitzki and his injured knee.
According to Tim McMahon of ESPN Dallas: "Nowitzki practiced Friday after having his sore right knee drained for the second time this month. Arthroscopic surgery remains a possibility if the swelling returns."
The Dallas Mavericks are one of the better teams in the NBA when Dirk is healthy. Without him, despite the new additions, they are still spectacularly average.
Even if he is cleared to go on opening night, it would be hard to bet right now that Dirk plays more than 50 games this season in total. If I worked in Las Vegas and set prop bets, 55 is the number I'd set for him in anticipation of opening night.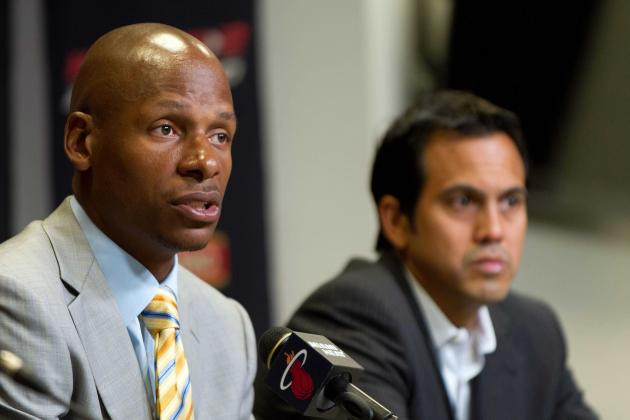 Steve Mitchell-US PRESSWIRE

I cannot overstate how much of an impact Ray Allen will have with the Miami Heat this season.
He is in a position to set career highs in three-point efficiency, production and any other metric used to measure overall effectiveness from behind the arc.
He is trending upward in terms of three-point field-goal percentage after setting career highs in each of the last two seasons. He will also be playing with a chip on his shoulder after cutting ties with Boston, and he's about to be left open more than he ever has in his career.
In a preseason win over the Clippers on Thursday, Allen made four of his eight threes to finish with 15 points. It's a sign of what's to come for him and the Heat this year.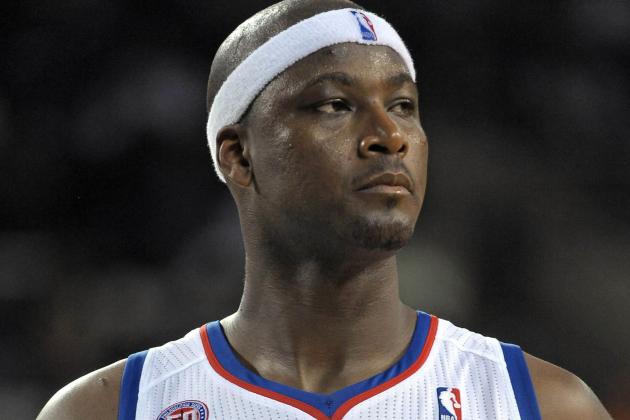 Eric Hartline-US PRESSWIRE

Lost in the hysteria of Philadelphia acquiring Andrew Bynum is the fact that the Sixers are also backing him up with Kwame Brown.
Bynum only missed six games last season, but he did miss 47, 32, 17 and 28 games, respectively, in each of his previous four. He's out right now, too, and Brown is manning the post in his place.
In the two preseason games he's played, he's looked a lot like Kwame Brown.
Averaging seven points and four rebounds per night as the team's starting center, Brown appears heavier than his listed weight of 270 pounds. He labors his way up and down the floor, and Coach Doug Collins has reportedly been underwhelmed by Brown's conditioning level.
Already.
If Bynum is healthy, this shouldn't be that much of a problem for Philly. But if they end up needing to depend on him to do more than simply give Bynum a breather, Kobe Bryant won't be the only guy blasting the contract Philly offered to Kwame Brown.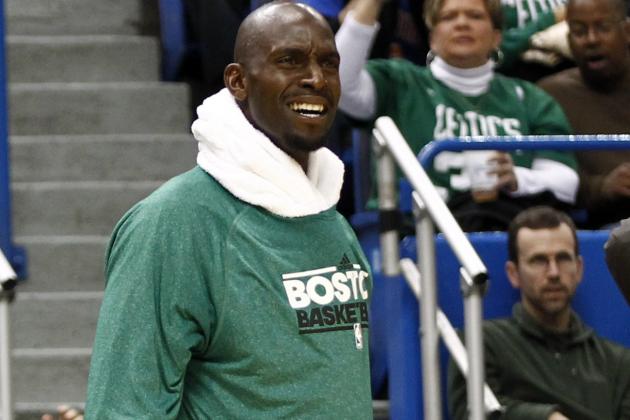 Mark L. Baer-US PRESSWIRE

Kevin Garnett got his nickname game on last week, and results were less than impressive. As an NBA Hall of Famer, Garnett does many things well on the basketball court. Glossing first-year teammates with creative handles, however, isn't one those things.
Jimmy Golden of the Associated Press provided the following context:
The Boston Celtics rookies are getting nicknames, compliments of the man himself known as "KG" and "The Big Ticket." Garnett went out of his way on Friday to make it clear that he's doing it to be affectionate and not because, like many veterans throughout basketball and other sports, he can't be troubled to learn their real names.
The nicknames he came up with last week for Boston Celtics rookies Jared Sullinger, Fab Melo, Dionte Christmas and Kris Joseph included Sully, Melo, Temple and Shawn, respectively.
In the case of Sullinger, Garnett "nicknamed" him something that everyone has called Jared Sullinger for his entire life. He was even less creative for Melo by simply using his last name exclusively.
In the case of Christmas, he used the school (Temple) where the rookie attended college. He refers to Joseph as Shawn because, according to Garnett, Joseph reminds him of someone named Shawn.
Good to see a kinder, gentler Kevin Garnett opening training camp trying to make the new guys feel comfortable. For somebody referred to as "The Big Ticket," though, I expected more in the nickname department.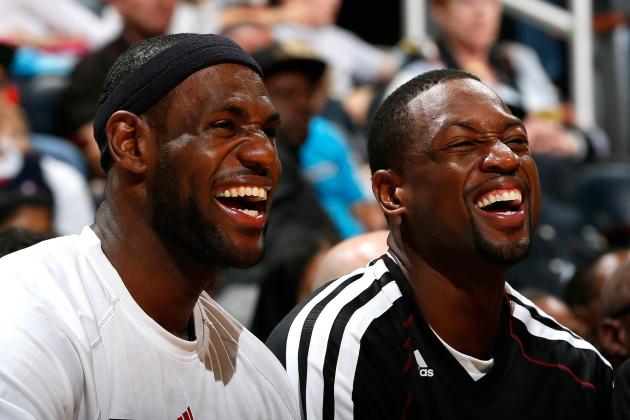 Kevin C. Cox/Getty Images

The Miami Heat traveled to China to play two preseason games against the Los Angeles Clippers last week. The end result was a major win for David Stern and his NBA marketing machine.
In a country where an estimated 300 million people are basketball fans, 18,000 of those Chinese fans were on their feet as LeBron James took the floor in Game 1. As he finished his 20-point night, they were chanting "MVP" in unison.
Dwyane Wade wasn't supposed to play, either, as he's working his way back from the injured list, but he made a 23-minute appearance. This was after signing a lucrative endorsement deal with China's Li-Ning brand on Wednesday.
There's no better way to invite the Chinese fanbase to engage in the NBA brand then to bring the best player and the best team to their front door. China came out to support the effort and walked away excited about the product they saw.
This was on the heels of an announcement that the NBA is planning to develop a 120,000-square foot NBA Center equipped with basketball courts, a fitness center, restaurant and other features in Beijing.
Could this be the first step to one day playing a regular-season game in China?