College Football Recruiting 2013: The Top Uncommitted Defensive Playmakers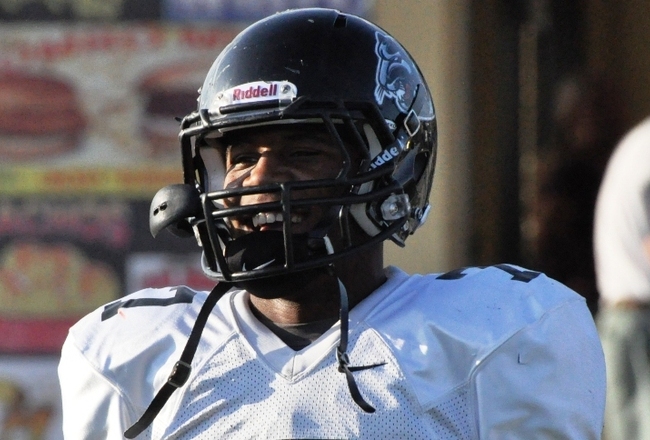 247Sports.com

They say defense wins championships.
Well, with offenses being so explosive in today's game of football, you need great defenders to give yourself a chance to win. Playing great defense does so much for a football team's morale and it also creates a ton of problems for your opponents every week.
The 2013 recruiting class has some of the best defensive recruits to come out in recent years. This read will look at the top defensive prospects who remain uncommitted. So if you're favorite school is looking for an explosive pass-rusher, a cover corner, run-stuffing linebacker or rangy safety, then there are still some elite prospects to be had.
11. Marcell Harris, S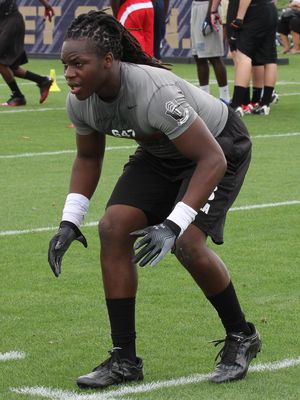 247Sports.com
Harris is a 6'1", 209-pound safety from Florida that can squeeze down in the box and thump ball-carriers very well. He is a physical player that likes to mix it up, but also has good athleticism and just enough speed to play in the deep middle when needed.
So far, Harris' recruitment has been pretty steady, as he has made some visits. Scout.com lists Texas, Florida, Florida State and Oklahoma as schools of note.
10. Justin Manning, DT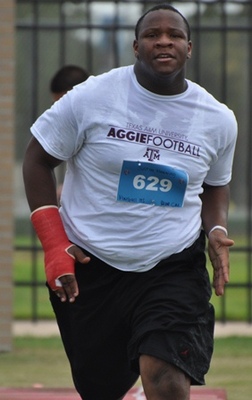 247Sports.com
From Dallas, Manning can surge off the line and play with great athleticism due to his sleek 6'2", 275-pound frame for a defensive tackle.
He is best when he is on the move using quickness and speed to pressure offenses. He can shoot gaps with ease and also pursues well laterally.
Scout.com reports that Manning's top five schools are Oklahoma, Texas A&M, TCU, USC and LSU.
9. Mackensie Alexander, CB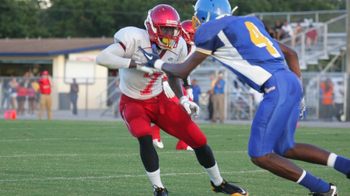 247Sports.com
Alexander is a 5'11", 175-pound cornerback from Florida. He has great athleticism, loose hips and short area quickness on the defensive perimeter.
He can mirror receivers off the line in their release, play with great instincts and coverage anticipation and has great recovery speed to surge down field to get re-attached to his man.
I think he could wind up at Notre Dame, but Alexander doesn't like to give out too much recruiting information.
8. Leon McQuay III, S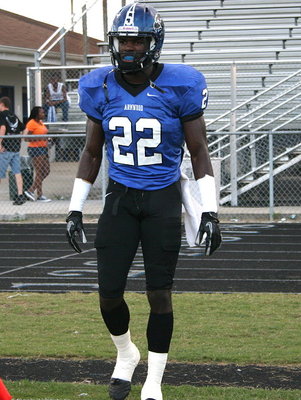 247Sports.com
McQuay is a very good pure free safety prospect that also hails from the Sunshine State. He stands 6'1", 185 pounds and plays with excellent speed and range.
McQuay is quick to read and react to either the run or pass, recognizes route concepts and plays very aware in coverage. He can get of the hashes with great speed and insert himself into passing lanes for clean interceptions thanks to great ball skills and hands.
Scout.com lists USC, Florida State, Michigan, Vanderbilt and Oregon as his top five.
7. Tim Williams, DE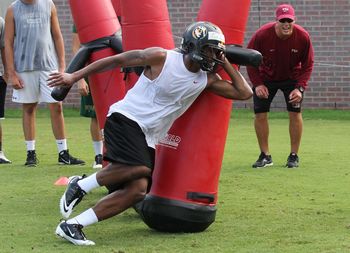 247Sports.com
Williams can get it done as a defensive end at 6'4", 230 pounds. From Louisiana, he has good quickness at the snap, can stay clean due to his long arms and has the ability to covert speed to power.
Williams can also anchor on the edge to combat the run coming straight on. He sheds and escapes blocks fine, which can allow him to shuffle down the line laterally to chase down ball carriers form the backside.
His top four schools are Florida State, Miami, LSU and Alabama, according to Scout.com.
6. Tahaan Goodman, S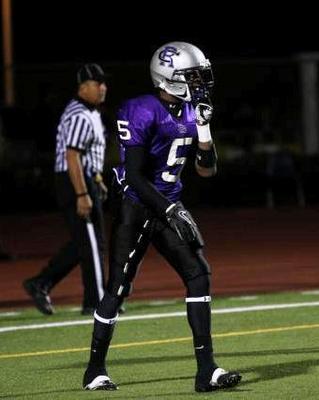 247Sports.com
A 6'2", 190-pound safety from Southern California, Goodman is a physical and athletic back end defender. He plays with great instincts to squeeze into the box and stop the run, can be productive as a tackler in space and will put a lick on the ball-carrier.
Goodman has excellent movement skills in the secondary. He is agile and quick out of transition, which he comes out of with flying speed to close down on the ball in a flash.
He's still pretty wide open in his recruitment, but has scheduled a visit to LSU for next month per Scout.com.
5. Priest Willis, DB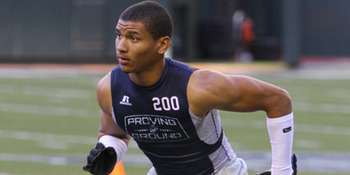 247Sports.com
Willis is a 6'2", 200-pound cornerback that figures to grow into a safety in college. He is one of the most athletic defensive players in America, and his size is most impressive.
He can mirror and copy receivers at the line, use his length to press and re-route well and has the hips to turn and run to cover. Willis is too big to be out-muscled for balls underneath, and his short area quickness is so good that he can cover slot receivers.
Watch out for schools like LSU, UCLA, Nebraska, Notre Dame and USC.
4. Vonn Bell, S
247Sports.com
Bell is a 6'0", 190-pound safety who I think fits best at free safety. However, he is athletic and speedy enough to where he can play some cornerback and physical enough to play strong safety.
Bell will step on the gas to insert himself into run alleys, challenge-ball carriers and can be a physical hitter. His speed and ball skills are phenomenal because clearly, Bell can cover a lot of ground with range and has hands like a wide receiver to make interceptions.
Bell announced weeks ago that he is down to Ohio State, Tennessee and Alabama.
3. Antonio Conner, S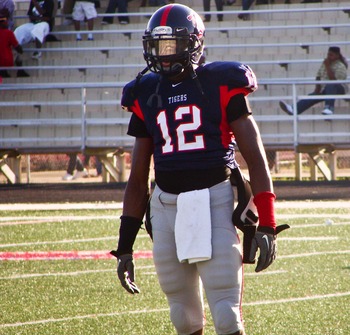 247Sports.com
Conner has great competitiveness, as the 6'1", 200-pound Dixie State native plays extremely hard. He wants to win at everything, and his athleticism, speed and instincts usually let him do that.
I think he fits naturally as a strong safety due to his willingness to play in the box. Conner can sift through traffic to make tackles and also is a good open-field tackler. He has the quickness and range to patrol the back end, and once he gets more reps to hone his coverage awareness, he should be a good one.
Look for him to stay in SEC country, perhaps at Ole Miss.
2. Montravius Adams, DT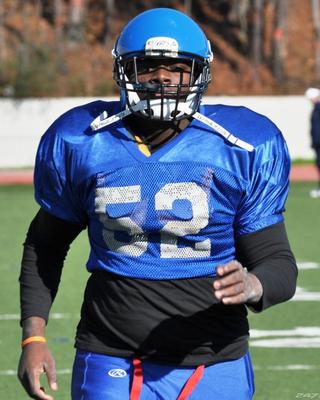 247Sports.com
From Georgia, Adams is a 6'3", 300-pound defensive tackle that could be a very dominant player in college. He shows excellent snap quickness, surges into a blocker's body, flashes good leverage and has the strength to get free.
Once Adams is free, he can fight to pressure a gap with athleticism and force while showing a great closing burst on the passer. Adams can re-direct, scrape laterally and make stops vs. the run too.
There's no clear-cut leader, but Auburn, Clemson, Florida and LSU are schools to watch.
1. Matthew Thomas, OLB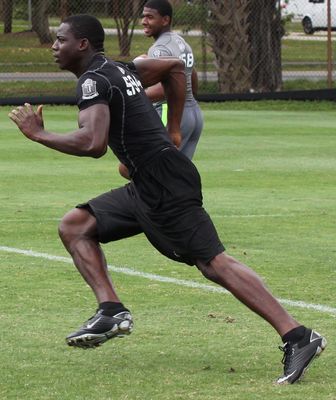 247Sports.com
At 6'3" and 210 pounds, Thomas is an OLB that can play in a 4-3 or a 3-4. He is a terror on the flanks of the second level due to his range, speed and athleticism.
Thomas can get to spots on the field before bigger offensive linemen can and arrive there with sure tackle ability. He is athletic enough to pose great potential a coverage 'backer vs. tight ends and also is a great blitzer to put pressure on the passer.
Florida State and Alabama are schools to keep your eye on, along with hometown Miami among others.
Edwin Weathersby has worked in scouting/player personnel departments for three professional football teams, including the New York Giants, Cleveland Browns and the Las Vegas Gladiators of the Arena League. He spent a year evaluating prep prospects and writing specific recruiting and scouting content articles for Student Sports Football (now ESPN Rise-HS). A syndicated scout and writer, he's also contributed to WeAreSC.com, GatorBait.net and Diamonds in the Rough Inc., a College Football and NFL Draft magazine.
Keep Reading