10 Most Hilarious Temper Tantrums in Hockey History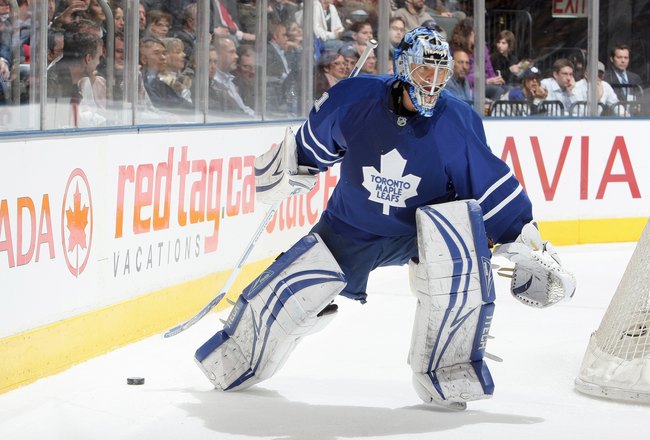 Dave Sandford/Getty Images
Hockey is a very emotional sport, so it's not surprising when the outcomes of games cause players and coaches to throw hilarious tempter tantrums.
These tantrums normally include yelling, screaming, insults, and the tossing of objects onto the ice.
Let's look at the 10 most hilarious temper tantrums in hockey history.
As always, feel free to add other moments that I have not included in the comment section below.
Tuukka Rask's Hilarious Meltdown
Providence Bruins goaltender Tuukka Rask loses his temper following a loss to the Albany River Rats.
Rask has not had any memorable meltdowns with the Boston Bruins, but he's definitely not afraid to display his emotions on the ice for everyone to see.
Jim Schoenfeld vs. Don Koharski
Former New Jersey Devils head coach Jim Schoenfeld's classic meltdown that included him yelling at referee Don Koharski is one of the most hilarious coach-versus-referee confrontations in sports history.
The highlight of the incident is when Schoenfeld calls Koharski a "fat pig." The Devils' coach was fortunate to avoid a suspension, but his team ultimately lost the series to the Boston Bruins
Drew Doughty Is Angry
Los Angeles Kings defenseman Drew Doughty doesn't agree with an interference call and goes nuts, banging his stick and shouting at the referee.
Fortunately for the Kings, they killed the penalty and went onto score the series-winning goal a few minutes later to earn a trip to the 2012 Stanley Cup Final.
Mike Milbury Beats a Fan with a Shoe
This has to be the best temper tantrum in hockey history. Former Bruins defenseman Mike Milbury went into the stands to confront a Rangers fan, and started to hit the fan with a shoe.
This is one of the most memorable player/fan incidents in the history of sports. I wonder how many games Milbury would be suspended if this happened in today's NHL.
Jim Playfair Loses His Mind
The star of this hilarious moment is Abbotsford Heat head coach Jim Playfair, who just loses his mind during this incident.
Jamie Koharski, who was the referee that Playfair was angry with, is the son of Don Koharski. Don was the referee involved with Jim Schoenfeld in one of the previous slides.
Dane Byers Goes Crazy
Springfield Falcons captain Dane Byers throws a funny temper tantrum after a bout with Michael Haley. His frustration was shown in the penalty box, on the ice and in the tunnel.
Byers played just eight games in the NHL last season, all with the Columbus Blue Jackets, and is currently playing for the Oklahoma City Barons of the AHL.
Justin Pogge Is Ejected
Charlotte Checkers goaltender Justin Pogge cannot control himself after allowing a goal that he feels should not have counted because of goalie interference.
Pogge shoves an opponent on his way to the referee, knocks over the net, then finishes his tantrum by breaking his goalie stick.
He is currently playing in Italy.
Lindy Ruff and Bryan Murray
Buffalo Sabres head coach Lindy Ruff has had his share of memorable temper tantrums, but this shouting match with former Ottawa Senators head coach Bryan Murray was particularly funny.
Ruff actually steps into the area between the benches where the television analysts stand, and has a lengthy argument with Murray.
Gilmour Takes His Anger out on the Penalty Box Door
This moment was on my recent article titled 15 Funniest Hockey Moments of the Past Decade, but I think it should be included here too.
This tantrum by Doug Gilmour wasn't that memorable, but the glass shattering makes it a classic moment.
Curtis Joseph Takes out the Referee
After finding out that the goal he had just allowed was going to count, Toronto Maple Leafs goaltender Curtis Joseph goes berserk, and actually knocks down the referee while he argues the call.
It's one of the most hilarious temper tantrums in sports history, and a moment that no Leafs fan will forget.
Keep Reading