Breaking Down Clemson's Spot in the BCS Rankings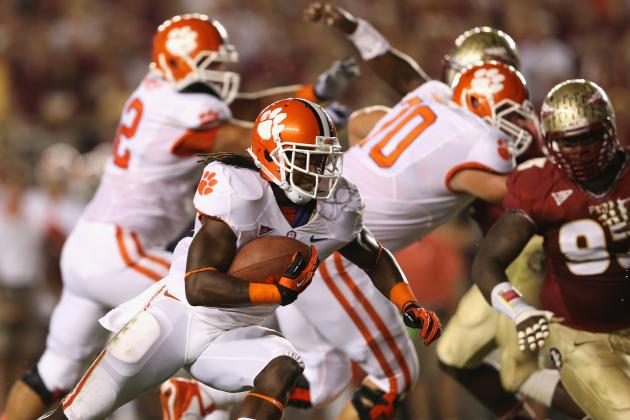 Streeter Lecka/Getty Images

The first week of the BCS rankings has arrived, and it has the Clemson Tigers ranked at a respectable No. 19 overall. The Tigers have only one loss to a Florida State team that was a Top-Five-ranked team at the time. It was a game where many thought the Tigers would be outmatched against their tough defense, yet they held a lead for most of the game and put up 37 points and over 500 points against it.
But heading into the final stretch of the season, and currently sitting at 5-1, what does this ranking mean for the Clemson Tigers?
Begin Slideshow

»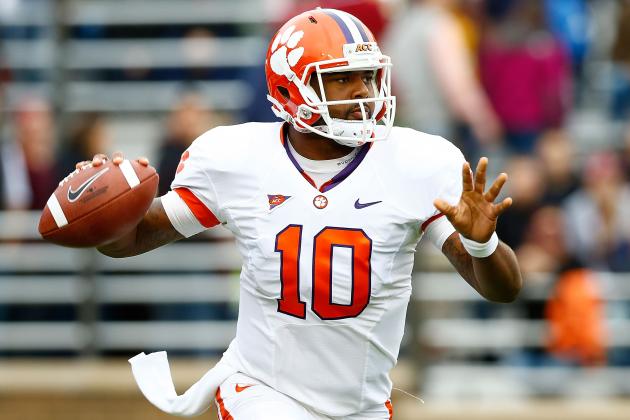 Jared Wickerham/Getty Images

The BCS rankings are not always clear indicators of performance, especially in the first week.
For example, while the Tigers are ranked so low, a team like Florida State is still in the top 15, despite losing to an unranked team in N.C. State. Also, how is it that USC is somehow in the Top 10 after losing to a 25th-ranked Stanford Cardinal team. And, Rutgers and Louisville, despite their undefeated records, have not faced a real test on their schedule.
The fact that Georgia is ranked No. 11 is a shame, after the beating they took from South Carolina. Give Clemson a little more credit than that BCS. The Tigers are Top-15-worthy; that much is clear.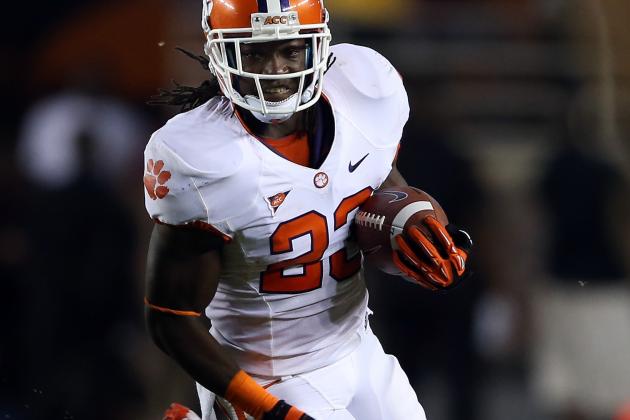 Streeter Lecka/Getty Images

The BCS rankings have the Tigers so close to the bottom of the totem pole when they have clearly proven more than teams like Rutgers or Louisville. They made FSU's defense look slow and were physical with them right down to the end.
Georgia has no kind of marquee wins to speak of, yet seem to get all kinds of media love for accomplishing nothing with their softer schedule.
The Tigers have clearly shown they can play with most any team in the nation, and the one team they've lost to was ranked in the Top 10 at the time.
Streeter Lecka/Getty Images

But, this ranking can work in Clemson's favor. It also means that the spotlight won't be on the Tigers. And that's not a bad thing.
The Tigers have tended to operate better when the spotlight's not shining on them early on, a big reason that they snuck up on teams in 2011. This way, it means that they can just work their way back up once those overranked teams drop the ball as they reach the bulk of their schedules.
Clemson is once again working with a big chip on its shoulder, and they've answered the challenge before.
We'll see if they can do it again.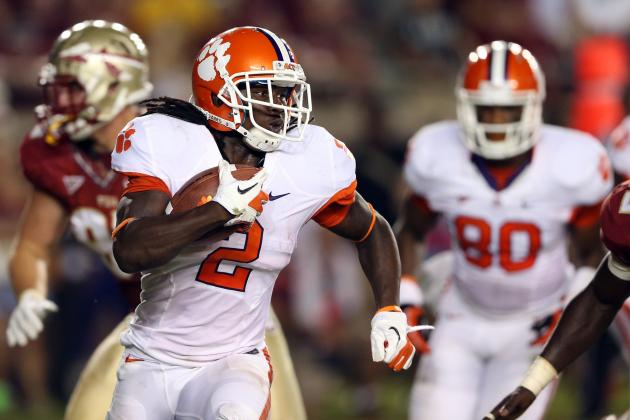 Streeter Lecka/Getty Images

If Clemson was No. 19, most wouldn't know that Clemson is still in serious contention for their division, conference championship and BCS Bowl game. Even if they miss out on their division and ACC championship, they still have a good chance to acquire a BCS bowl berth should they win out the rest of their conference games, which they have a good chance of doing.
The BCS rankings wouldn't tell you that, and it should not be the biggest indicator of performance. After all, Alabama didn't win their conference, yet still, got invited to and played in the national championship in one of the most boring games in college football history.
But until the playoffs arrive in 2014, the BCS is what we got.