UFC 153: Five Fights for Erick Silva to Take Next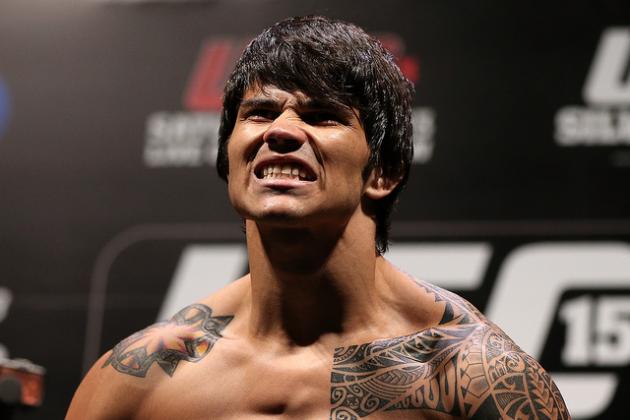 Photo by Josh Hedges/Zuffa LLC via Getty Images
Jon Fitch is a freak—no two ways about it.
Erick Silva locked in a deep rear-naked choke on Fitch during their UFC 153 contest last night, and somehow the welterweight stud from American Kickboxing Academy survived it.
Let me make that clear. He didn't escape the choke. He simply survived being choked for a full minute until Silva's arms gassed out and could no longer squeeze the throat of his opponent.
Were it not for the inhuman warrior spirit of Fitch, Silva would have entered the welterweight rankings with his performance last night. Instead, he was too tired to compete with Fitch in the third round and was bludgeoned into the first deserved loss of his budding UFC career.
It's all about getting back on the horse. Silva will be a star one day, but ran into some bad luck.
Here is a look at five fights for Erick Silva to take next.
Begin Slideshow

»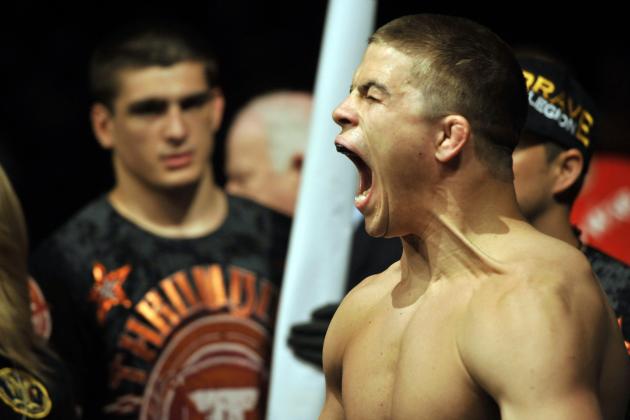 Joe Camporeale-US PRESSWIRE

Speaking of welterweights who suffered a disappointing loss at UFC 153, we look to one-time contender Rick Story as our first option for Mr. Silva.
Story was once on a roll, with six consecutive wins in the UFC, including victories against Johny Hendricks and Thiago Alves. However, Story has suffered setbacks in three of his last four contests.
This is a fight that gives Erick Silva the opportunity to prove himself against an 11-fight veteran with the UFC and also allows Story a chance to show that he still has what it takes.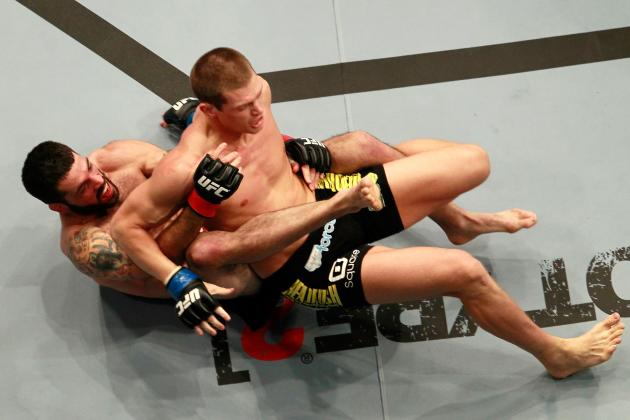 Kevin C. Cox/Getty Images

Another top prospect of the welterweight division who was shut down by a grizzled veteran is Stephen Thompson. A karate master who scored an epic head kick KO in his UFC debut, Thompson was dubbed "definitely the best karate guy, the best striker I've ever seen, all around in any sport" by famed trainer Firas Zahabi.
Thompson was gifted a bout with a fellow striker, Besam Yousef, at UFC 154 in Canada. Assuming that he will use his superior standup assault to get back into the win column, a bout with Silva makes sense.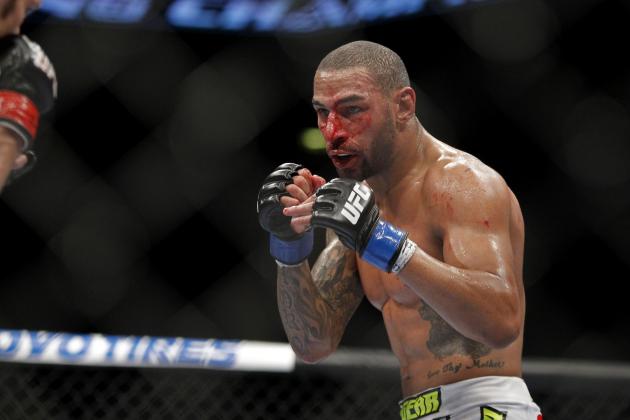 Bruce Kluckhohn-US PRESSWIRE

Is experience the flaw in Erick Silva's game? If so, throw this kid in the deep end and force him to swim. Wins over the likes of Charlie Brenneman and Luis Ramos are nice, but they don't make as much of a statement as a victory against a 10-year pro.
Jay Hieron is a veteran of the Strikeforce, Bellator, IFL, WEC, Affliction and UFC organizations. Sporting a record of 23-6, Hieron has been around the block a time or two.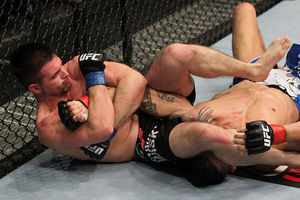 Courtesy of fight.tv
Another promising welterweight who was recently shut down in the cage is John Maguire.
Maguire held an 18-3 record heading into a fight with John Hathaway and only one of those losses came at 170 pounds. With two UFC wins to his credit and slick submission skills, it seemed like Maguire was the real deal.
Unfortunately, a lackluster battle with Hathaway didn't allow him to showcase the skills that won him Submission of the Night honors against DaMarques Johnson back in April, but Maguire remains a threat.
Silva would likely have a striking advantage, but Maguire can handle himself standing and has the ability to submit anyone he latches onto.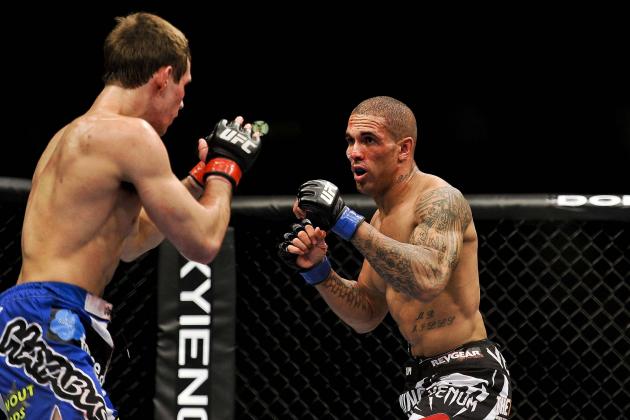 Paul Abell-US PRESSWIRE

While it's not typical for matchmaker Joe Silva to put a fighter coming off of a loss against one who is coming off of a win, it's certainly not a rule.
Che Mills recently rebounded from a devastating loss at the hands of Rory MacDonald when he defeated Duane Ludwig in September. It was an excellent display of striking that sent a message to many within the welterweight division, but something tells me that Erick Silva isn't scared of a brawl.
This fight is a win for anyone lucky enough to watch, and is my preferred choice for Silva's next booking.