World Football's Top 10 Earners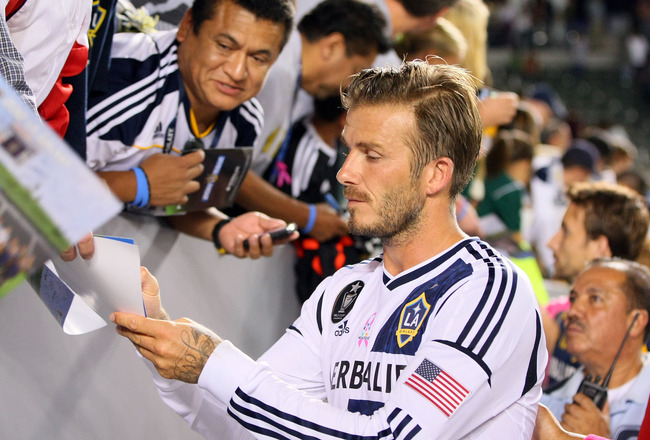 Victor Decolongon/Getty Images
In the portfolio that lists the highest paid athletes on the planet, footballers are among the top earners.
With European football maintaining a global reach to showcase its product, there is no wonder that nine of the top 10 earners win their bread over there, notably Spain and England.
As reported by Forbes.com, some of the world's best-paid players unsurprisingly include David Beckham, Cristiano Ronaldo and Lionel Messi, but the vast majority of them play in the Premier League.
The huge contracts and endorsement deals will never go away, and for that, the following players top the list of those that command the big money.
Honorable Mentions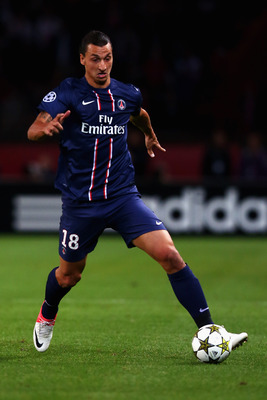 Dean Mouhtaropoulos/Getty Images
The hard numbers differ slightly depending on the source, but there is little doubt that these two players are among the best at their positions and warrant the big paychecks.
Samuel Eto'o
Eto'o has gone from a good contract to better one since leaving Barcelona for Inter Milan then to FC Anzhi where his deal ranks among the top-paying. But his inferior endorsement agreements keep his numbers just outside of the top ten.
Zlatan Ibrahimovic
Ibrahimovic followed similar paths as Eto'o, jumping from Spain to Italy to play with some of the world's best clubs.
But his move to purchase-happy Paris Saint-Germain still makes him one of the best-paid footballers in Europe.
Steven Gerrard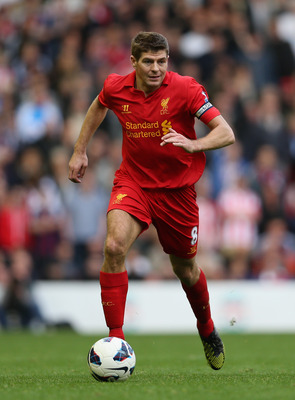 Clive Brunskill/Getty Images
The long-time—and forever-to-be—Liverpool captain breaks into the top ten with his juicy deals with the Reds, potentially keeping Steven Gerrard one of theirs for life.
Coupled with endorsements that includes one with Adidas, Gerrard maintains a pretty diverse range of incoming cash flows.
And, given that Gerrard has been a standout performer his entire career, it is easy to see his marketability.
2012 Earnings: $16 Million (Forbes.com)
Frank Lampard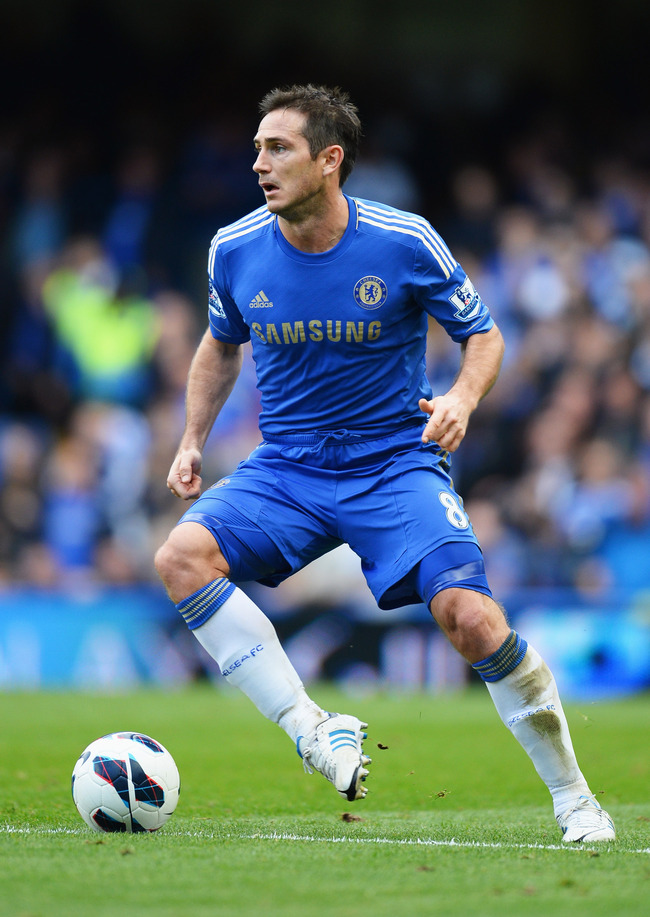 Mike Hewitt/Getty Images
Frank Lampard is no stranger to big money with his record deal in 2008 with Chelsea, and on the tail end of a very impressive career, the midfielder still looks to have life left in him.
The 33-year-old's inclusion in this list is a testament to his durability, productivity and reliability over a long, successful stint in England's top flight.
2012 Earnings: $16 Million (Forbes.com)
Fernando Torres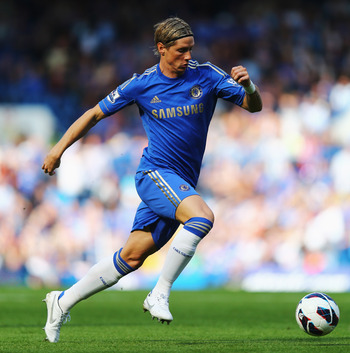 Clive Rose/Getty Images
Nike and Pepsi top the list of Fernando Torres' sponsors, as he is still considered one of the great football talents in recent memory.
However distant those memories may be, Torres still commands the fat contract that he signed with Chelsea in 2011.
2012 Earnings: $17 Million (Forbes.com)
Yaya Toure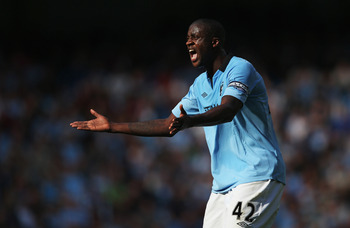 Clive Brunskill/Getty Images
The younger of the Toure brothers to play for Manchester City, Yaya Toure's hulking midfield presence earned him one of the sweetest deals in the Premier League.
And as an endorser with Puma, the Ivorian is the highest-earning African footballer in the world.
2012 Earnings: $18 Million (Forbes.com)
John Terry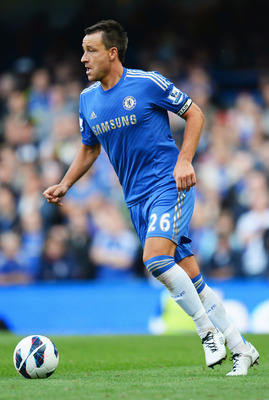 Mike Hewitt/Getty Images
The controversy-ridden John Terry may make headlines for all the wrong reasons, but there is little to complain about when it comes his workmanship on the pitch.
His revenue outside of the sport is slowly seeping away, but his fat contract with Chelsea keeps the former England captain as the top-paid defender in the world.
It seems that Chelsea is not complaining about his defending, either.
2012 Earnings: $18 Million (Forbes.com)
Kaka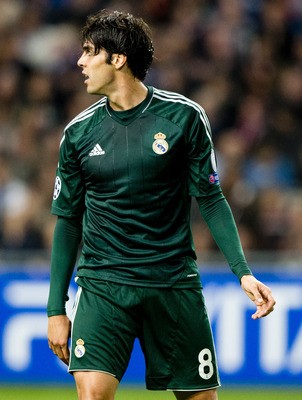 EuroFootball/Getty Images
Kaka is very much removed from the peak of his career, but his reputation on and off the pitch is earning him some impressive income.
Still employed for ever-well-paying Real Madrid, Kaka's combined deals with Adidas and EA Sports have him living comfortably in the top five of the world's top earners.
2012 Earnings: $21 Million (Forbes.com)
Wayne Rooney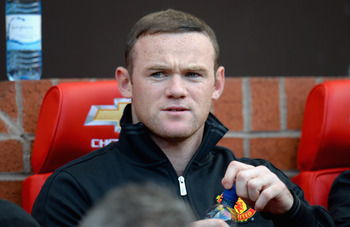 Shaun Botterill/Getty Images
Wayne Rooney's October 2010 contract makes him one of the highest-paid players in the Premier League, and his popularity outside of Manchester is ever-growing.
As the Premier League leader in jerseys sold last season, Rooney and his endorsements with Nike and EA Sports have made him one of the most recognizable names and faces in the sport.
2012 Earnings: $24 Million (Forbes.com)
Lionel Messi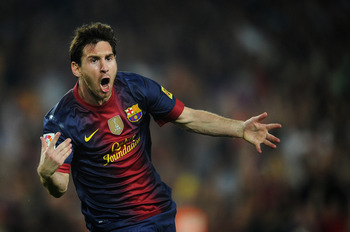 Jasper Juinen/Getty Images
Lionel Messi is one of three superstars who command a special kind of attention.
And when a uniquely talented player reaches a special plateau of recognition, he commands a special kind of money.
The Barcelona standout has his big playing contract, but it is equally matched by lucrative endorsements with Adidas, Pepsi and EA Sports, among others.
At just 24 years old, Messi is arguably emerging as the world's best player.
2012 Earnings: $39 Million (Forbes.com)
Cristiano Ronaldo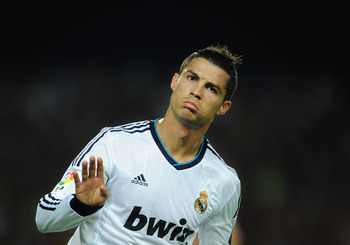 Jasper Juinen/Getty Images
Sitting next to Messi on both the financial fast track and superstardom is Cristiano Ronaldo, who, like his La Liga counterpart, gets his income equally from wages and endorsements.
Between apparel, video games—and everything in between—Ronaldo is only topped by one other global football icon.
2012 Earnings: $42 Million (Forbes.com)
David Beckham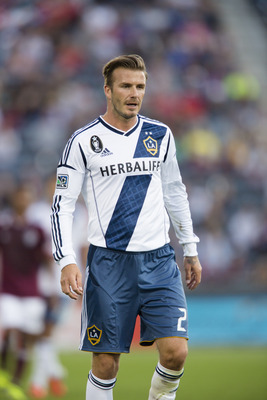 Trevor Brown/Getty Images
David Beckham is definitely far removed from his prime, and with a career that has seemingly lasted close to three decades, the Englishman has few shortcomings when it comes to marketability.
Beckham joined Los Angeles Galaxy, signing a record deal in 2007 and has helped transform Major League Soccer's product into the game it is today.
With enormous financial backing from Adidas, Beckham tops the charts not only as one of the top-earning footballers, but as one of the top-earning athletes in the world.
2012 Earnings: $46 Million (Forbes.com)
Keep Reading