UFC 153: Power Ranking the Main Card Bouts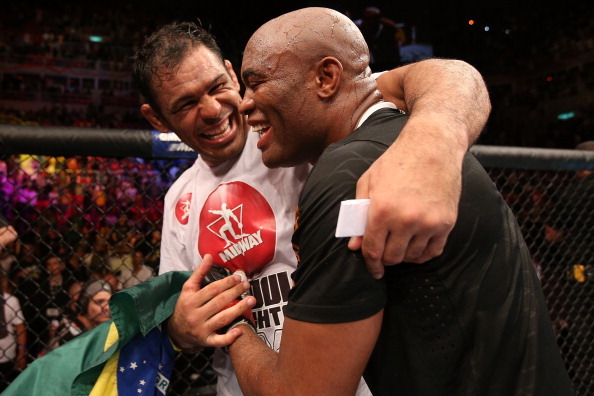 Photo by Josh Hedges/Zuffa LLC/Zuffa LLC via Getty Images
From the first fight of the night to Anderson Silva's complete and utter destruction of Stephan Bonnar in the main event, the UFC 153 PPV card delivered on all levels.
Over the last few months it seems the UFC has struggled to put on a truly great PPV event from top to bottom, with both UFC 149 and 150 falling a bit flat with fans, UFC 151 getting cancelled altogether and the flyweight title fight at UFC 152 failing to live up to expectations.
Despite the recent stretch of flawed fight cards, fans have seen the promotion bounce back from lackluster events often enough that they knew it was just a matter of time before an event completely over performed.
UFC 153 had potential on paper, but it's not often that every fight on a PPV card entertains to the fullest extent like it did on Saturday night.
Begin Slideshow

»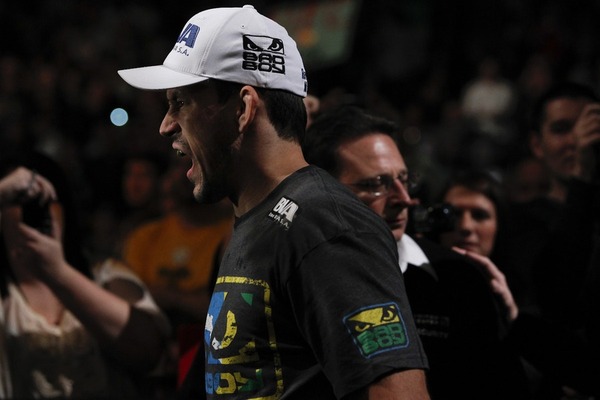 Photo Credit: Esther Lin/MMA Fighting
Kicking off the main card was a welterweight matchup featuring one of the best grapplers in the sport today.
Demian Maia looked like a monster during his first true test in the welterweight division, getting Rick Story to the mat and working the world class jiu-jitsu that he's become famous for.
It didn't take long for Maia to get the win over a very tough opponent in Story, but when Maia is able to use his ground game to its fullest potential he's virtually unbeatable.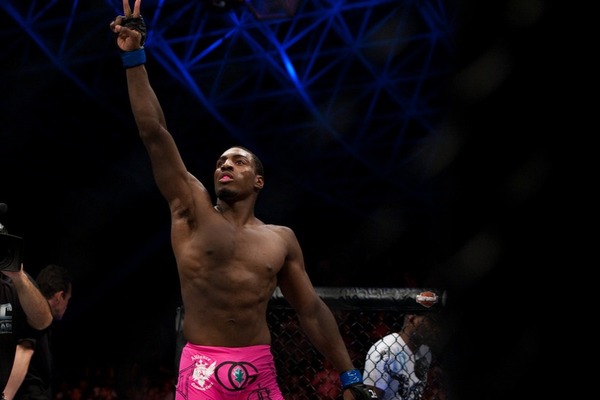 Photo Credit: Esther Lin/MMA Fighting
The first fight between Phil Davis and Wagner Prado was unceremoniously stopped due to an accidental eye poke after just 88 seconds, but that didn't stop the MMA world from criticizing Davis for not taking the fight to the ground.
It seemed a bit ridiculous that Davis was under fire for not completing a takedown in less than two minutes, and it became downright funny after watching "Mr. Wonderful" throw Prado around the cage.
The anaconda choke that Davis locked in to end the fight showed some beautiful submission skill to go along with the wrestling he used to dominate the fight.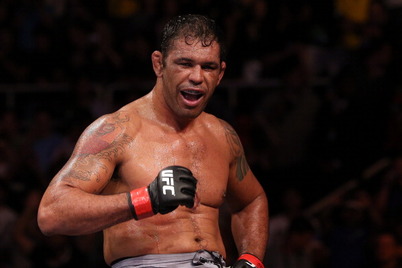 Photo by Josh Hedges/Zuffa LLC/Zuffa LLC via Getty Images
There's noting quite like a Brazilian crowd when Antonio Rodrigo Nogueira fights in his backyard.
Nogueira is treated like royalty by the fans in Brazil, and it never really seemed like he had a chance at losing last night.
Dave Herman's comment about jiu-jitsu not working was enough to light a fire under "Minotauro," and it took just two rounds for Nogueira to lock in the armbar that may force Herman to reconsider his stance on the grappling art.
Nogueira has now won two of his last three bouts, and despite a bit of wear and tear from years inside the cage, it appears that retirement isn't quite in sight for the former Pride and UFC heavyweight champion.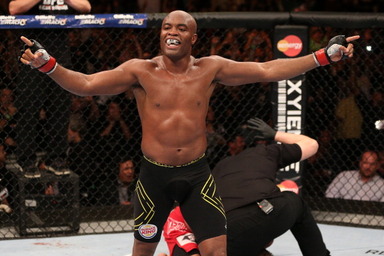 Photo by Josh Hedges/Zuffa LLC/Zuffa LLC via Getty Images
The fight pretty much went as expected, but it didn't make it any less entertaining.
Anderson Silva was supposed to completely overwhelm Stephan Bonnar, and he did so with little difficulty.
Every time Silva steps into the cage, fight fans seem to wind up with their jaws on the floor and the fighter's unbelievable talent has made him one of the true can't-miss athletes alive today.
As long as Silva keeps on winning, his legend will only continue to grow, and he's already considered the greatest fighter of all time.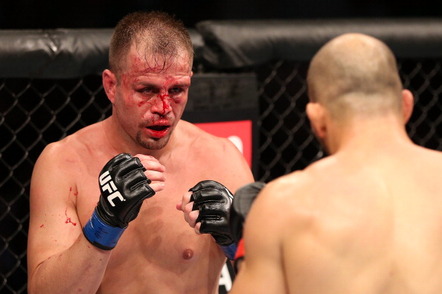 Photo by Josh Hedges/Zuffa LLC/Zuffa LLC via Getty Images
This wasn't the most competitive fight on the card, but you can't deny it was entertaining.
Glover Teixeira showed why he is one of the most highly touted prospects in MMA today, and he completely wrecked Fabio Maldonado for two solid rounds before the doctor felt the need to step in and stop the punishment.
Other than a brief moment near the end of the first round where Teixeira got tagged, he completely lived up to the hype in his second UFC bout, and proved he deserves the big name opponent he desires in his next fight.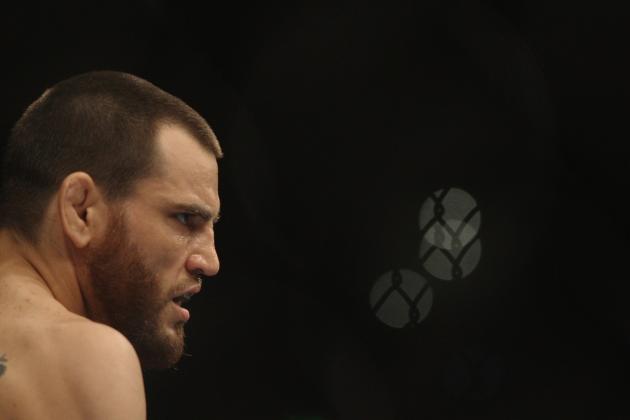 Mark Kolbe/Getty Images

This one was for all the haters.
Jon Fitch has been one of the most unjustly criticized fighters in MMA over the last few years, as fans seem to love to hate on his grinding style, but he's also been one of the most dominant fighters in the history of the welterweight division.
Despite his impressive win-loss record, Fitch has consistently found himself on the outside looking in when it comes to the welterweight title scene.
But that all should change after an incredibly entertaining scrap with top prospect Erick Silva.
In one of the most entertaining fights of the year from bell to bell, Fitch and Silva went toe-to-toe until both fighters were almost completely exhausted, trading submission attempts and big shots in route to a fight-of-the-night winning brawl.