UFC 153 Results: 5 Fights for Rick Story to Take Next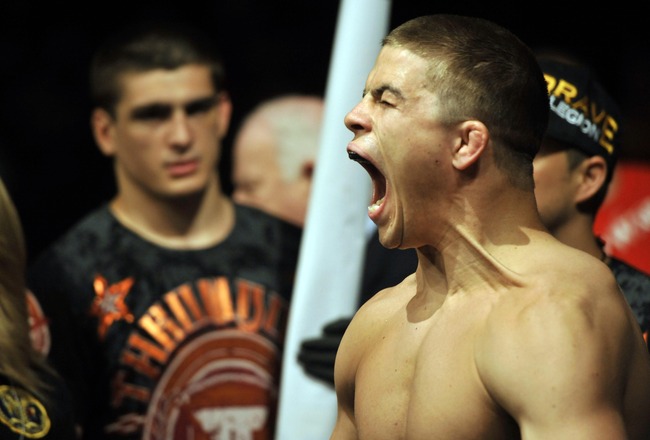 Joe Camporeale-US PRESSWIRE
Rick Story faced off against BJJ master Demian Maia on the main card of UFC 153 and found himself quickly with Maia on his back. It was only a few moments later he was caught in a nasty rear-naked choke and was defeated in the first round.
Story has now lost three of his last four and has taken a mighty fall from the days when he was defeating the likes of Johny Hendricks and Thiago Alves.
Story will likely find himself in a must-win situation with his next trip to the Octagon, and here are five guys who could be his likely opponent.
Dan Miller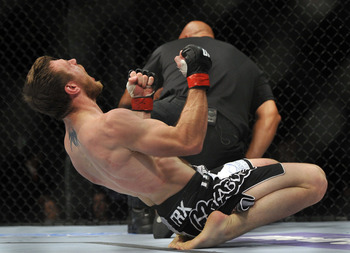 Joe Camporeale-US PRESSWIRE
Dan Miller was on a mighty cold streak losing five of his previous seven fights before deciding to drop down to welterweight and fight Ricardo Funch at UFC on FX 4. Miller made a very impressive debut at 170 defeating Funch with a third-round submission.
Coming off the much-needed win, Miller could now face his first test at welterweight if he is matched up with Rick Story.
Che Mills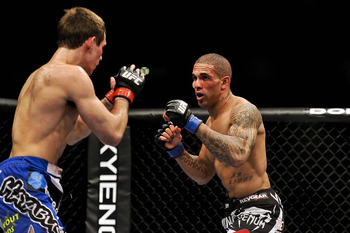 Paul Abell-US PRESSWIRE
Although Mills is coming off a win and Story is coming off a loss, this would still seem like a favorable matchup for both men.
Story has some big wins to his credit, and a victory for Mills over Story would no doubt give him a little push in the welterweight division.
On the other hand, Story just needs a win, so why not match him with Mills, who always comes to fight? A bout between these two could definitely bring some fireworks.
Justin Edwards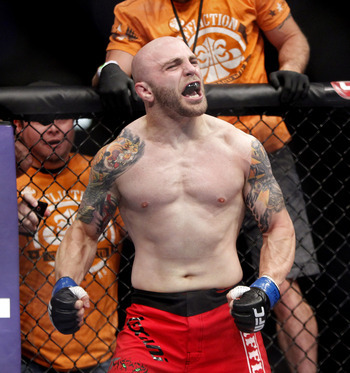 Bruce Kluckhohn-US PRESSWIRE
Justin Edwards picked up one of the biggest wins of his career upsetting Josh Neer just a week ago at UFC on FX 5.
Edwards could now look to continue to try and climb the ladder at 170 if he were to face Rick Story. Could Edwards go two for two in upsets?
Loser of Dong Hyun Kim and Paulo Thiago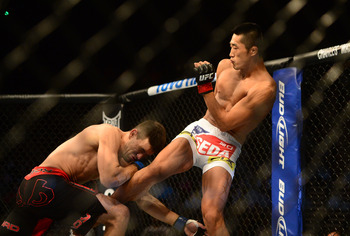 Mark J. Rebilas-US PRESSWIRE
Dong Hyun Kim and Paulo Thiago are expected to square off in early November in China at UFC on Fuel 6. The winner of this matchup will move up in the rankings and possibly earn themselves a shot at a top 10 opponent.
As for the loser, he could very well find himself matched with the tough Rick Story. A bout between Story and Kim seems really exciting to me and is the fight I'd most likely want to see.
Amir Sadollah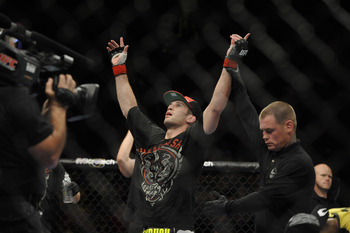 Rafael Suanes-US PRESSWIRE
Out of all this fights, this is the one I see as the most likely as well as the most entertaining. Amir Sadollah is coming off a loss to Dan Hardy at UFC on Fuel TV just a few weeks ago by decision. Sadollah was very game, but he just couldn't find a rhythm against Hardy.
Both Sadollah and Story love to battle and both are two of the scrappiest fighters in the UFC's welterweight division.
With both men needing a win to get back on track, I would expect this fight to possibly happen in December or possibly early January.
Keep Reading