NFL Predictions: Late-Breaking Game Day News, Trends and Winning Picks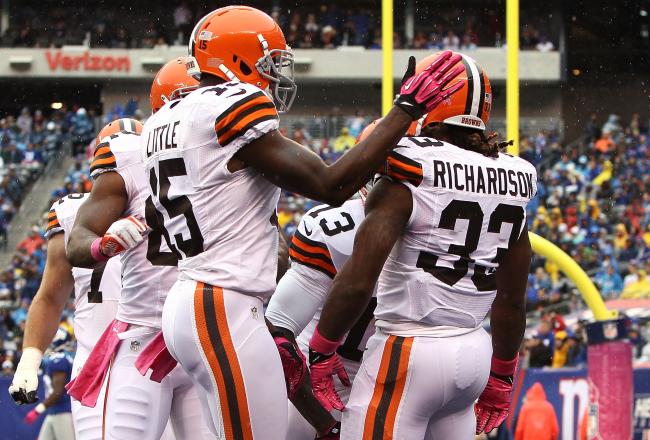 Alex Trautwig/Getty Images
Week 6 in the NFL is only about two hours away and I am here to try and give you all of the late breaking info, trends and injury news I can dig up that will lead to a winning day.
This week there is late breaking news all over the place starting with the Washington Redskins and Robert Griffin III.
Check back in often for news, trends, stats and my attempt at winning bets for NFL game day!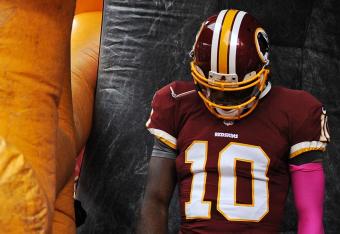 Picks are in and the games are about 15 minutes from kickoff.
Last minutes news and notes as game time approaches. It will be interesting to see how Robert Griffin III changes his game play after the big hit a week ago against the Falcons. Most would be worried about his health, but rookie RG3 actually apologized to his team for putting himself in harms way.
<blockquote class="twitter-tweet">
RG3 gathered entire squad together on Wednesday on field & apologized for putting himself in harms way, promised he'd protect himself better
— Jay Glazer (@JayGlazer) October 14, 2012
Good luck and may all your tickets cash in!
With just about 45 minutes left until kickoff the steam is coming in on the games for this afternoon.
For those that don't know, the steam is a gambling term and here is the proper definition.
In the sports gambling world, "steam" refers to a sudden influx of money all coming in on the same side or total causing the line to move rapidly.
So who is getting the love at the betting windows in Vegas? Some teams on this list may be a bit surprising.
Sides taking heavy action here in #Vegas right now?TB, Dallas, Miami, Seattle, Arizona, Minnesota & San Francisco all getting steamed!

— teddysevransky (@teddy_covers) October 14, 2012
and if you are looking to see where the "sharps" are putting their money in Week 6 here is the latest report.
Another quick definition: in sports gambling, the term "sharp" refers to an intelligent bettor.
3 #NFL bets backed by the sharpest of all sharp money this week: Dolphins, Chiefs, Bengals [from @cantorgaming]

— RJ Bell (@RJinVegas) October 14, 2012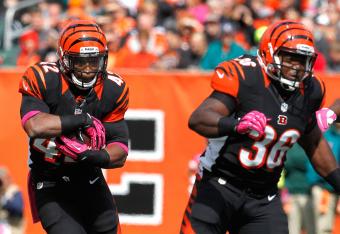 The theme for today may be "Don't mess with mother nature".
The weather in the Bengals vs Browns game calls for very windy conditions. That could mean the ground game plays a big role in this contest, so who would you rather have carrying the rock?
Trent Richardson or Ben Jarvus Green-Ellis?
BenJarvus Green-Ellis has 89 yards in two games against the Browns.
Notable active players for week 6--
NOTABLE ACTIVES: Miles Austin, Reggie Bush, A.J. Green, T.J. Ward, Brandon Pettigrew, Darrius Heyward-Bey, Darren McFadden, Dustin Keller

— SportsCenter (@SportsCenter) October 14, 2012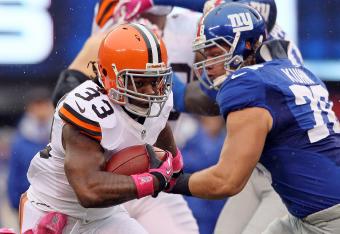 Okay time to get my six-pack in order for the day:
Last week 4-2, here we go
Cowboys +3.5
Browns +1
Raiders +10
Dolphins -3.5
Detroit +3
Texans -3.5
Any questions? More info on the way!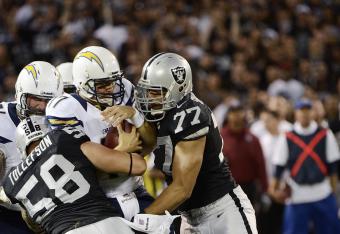 One of the biggest problems for the Raiders may have been their defense, but they will get a big boost in the lineup today that has gone a relatively unnoticed.
Andre Carter will play for the Raiders today and his 76 career sacks will only help a Raiders line that will try and put pressure on Matt Ryan today. Carter is an underrated free-agent that will make a big difference.
Everyone else is looking at big names on the injury reports but sometimes it's the lesser-known names that win wagers in the NFL.
<blockquote class="twitter-tweet">

Raiders coach Dennis Allen says"Andre Carter will play in today's game." 1st game for him since last years injury.

— cantor gaming (@cantorgaming) October 14, 2012
The line for the Raiders is as high as (+10) in some places, waiting to kickoff to get this number, but I will officially put the Falcons on upset alert.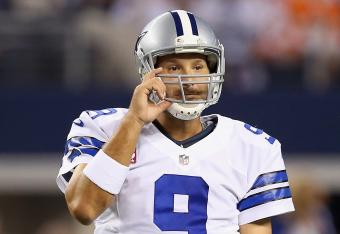 More picks
already have the one play on Cleveland but adding two more dogs (can you ever have enough?) and both are on the road.
Dallas +3.5
The Ravens cannot stop the run and that is good news for the Cowboys. they need to focus on the run to take pressure off of Tony Romo.The Ravens are just 1-4 against the spread (ATS) in the last five home games.
The Cowboys run and are healthy enough on defense and just to irritate superstitious gamblers, I will give it the nod as the Lock of the Week.
I love to fade (go against) the public and just checked in for the biggest play on the board that the public is betting on and it should be no surprise that everyone is taking the Atlanta Falcons.
Contrarians take note: Biggest public team today will be Atl as a favorite over Oak.

— chad millman (@chadmillman) October 14, 2012
That is good enough form me, give me the Silver and Black +9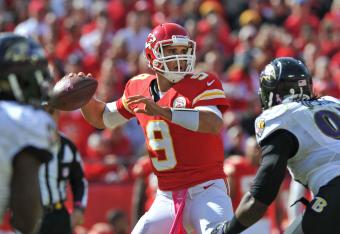 It's official the Chiefs will begin the Brady Quinn era as Cassel is out for this game. The Chiefs are an interesting team because they have out gained every team they have played, yet turnovers prevent them from winning.
So what happens if the Chiefs have no turnovers but lose the yardage battle and the game? Quinn only has to manage this game and the Bucs have a good defense so it will be interesting to see how he does under center.
The NFL Odds have the Bucs as (-4.5) point favorites and that seems a bit high for a Tampa Bay team that has been inconsistent all season long.
Chiefs In-actives: Cassel, Wylie, Hartman, Hillis, Dorsey, Mattison, Kehl Adam Teicher (@adamteicher)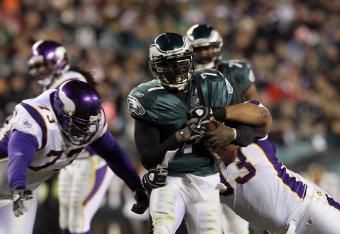 Wiseguy Watch
The biggest NFL line move of the week belongs to the Detroit Lions. The Eagles opened up as 6.5 point favorites at the start of the week and now the game is down to Eagles (-3) at nearly every shop.
How can you blame the sharps hitting the road team with the problems that Michael Vick has had holding on to the ball? Of course the Lions have not helped out betting fans of late as evident in this trend.
The Lions are 3-12-1 against the spread (ATS) in their last 16 games overall.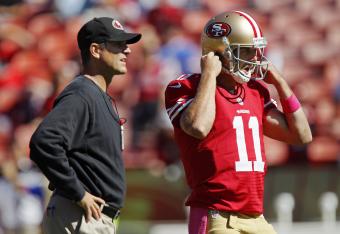 The biggest game of the week features the Giants vs. 49ers. It looks tempting but I am going to lay off but I could see why people are excited to watch it since it could be an NFC Championship preview.
Does the winner of this game really have the edge? Probably not but with some other games that are not as exciting (Buffalo I am talking to you) but I did dig up an interesting stat.
What QB in the NFL has the highest passer rating?
Tom Brady?
Aaron Rodgers?
Drew Brees?
Eli Manning?
Nope guess again, it's everyone's favorite punching bag, Alex Smith.
<blockquote class="twitter-tweet">
Alex Smith leads the NFL w/ a 108.7 passer rating; in regular- and postseason play, he's been intercepted once in his last 364 pass attempt
— STATS_NFL (@STATS_NFL) October 14, 2012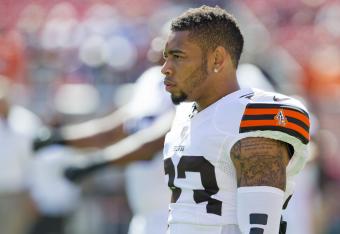 Last week I went 4-2 in my picks in the Game Day Live Blog and II am getting started early with my best bet of the day in the NFL.
Cleveland Browns +1
I like this so much I have labeled it my NFL Upset of the week. Of course the title means nothing but it does look fancy.
The Browns get Joe Haden back in the lineup and that will be a huge help on defense as they face off against AJ Green. The Browns are on a losing streak that is about to hit an NFL record and that is the last thing the Browns want.
Haden wants to make sure that does not happen. "I'm sick and tired of losing," he said. "Once we get that first win, the weight will be off our shoulders and we're going to want that feeling again. There's nothing else to talk about. We've been talking and it hasn't been working." (via CBS Sports)
The Bengals are 1-8-2 ATS in their last 11 against AFC foes, 0-4-3 ATS in their last 7 games following a loss and 3-8-3 ATS in their last 14 games overall. Finally this last nugget from RJ Bell put it over the top for me.
<blockquote class="twitter-tweet">
Winless teams, week 6 or later (last 20 seasons): 62% ATS (97-59-5 ATS) #Browns
— RJ Bell (@RJinVegas) October 14, 2012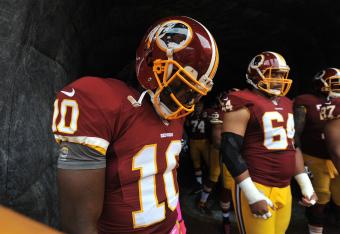 Let's not waste anytime and get to the biggest news of the NFL Sunday.
Last week Robert Griffin III took a huge shot to the head in the game against Atlanta and he was taken out of the game. Hist status for the game against the Minnesota Vikings was up in the air all week long, but not any more.
ESPN has reported that RG3 will suit up and take the field for the Redskins in this game. The person most relived over this might just be Kirk Cousins.
Not that there was a question, but @rgiii will start today vs. Minnesota.
— Adam Schefter (@AdamSchefter) October 14, 2012
The odds makers did not waste any time and the minute it was announced that he was playing the NFL Odds were released with the Vikings as a (-1) point favorites.
This article is
What is the duplicate article?
Why is this article offensive?
Where is this article plagiarized from?
Why is this article poorly edited?

Cleveland Browns: Like this team?