WWE NXT: Who Are the Most Impressive Wrestlers So Far Since the Format Change?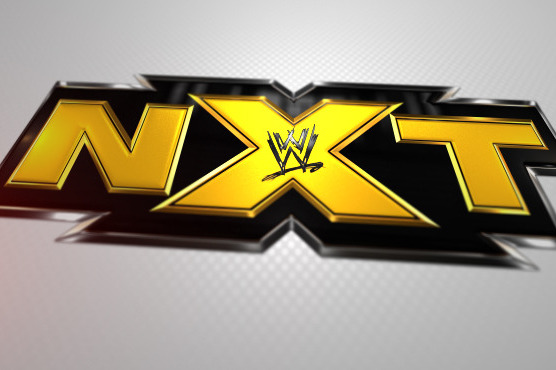 Photo courtesy of tv.thescore.com
Earlier this year, WWE made the decision to conclude the dreadfully redundant season of NXT: Redemption and start taping the shows under a different format from Full Sail University.
Featuring the stars of Florida Championship Wrestling, this has been a very good move on WWE's part. The shows are well produced, and unlike the former web series, they actually seem to be working on building new stars for the future.
If you have yet to check out an episode of the revamped NXT, take the time to do so. Depending on your taste, you may find it more entertaining than any of WWE's televised shows—it's that good.
This article will center around several young superstars making a name for themselves on the NXT program, and it's a very good bet that we will see them all on either Raw or Smackdown in the not-too-distant future.
Begin Slideshow

»
Remember back to when WWE was hyping the WrestleMania 28 main event between John Cena and The Rock? Cena was hanging out with some of the developmental guys, and one of them was attempting some sort of bench-press record? That man was Big E Langston.
Langston has been under WWE contract since 2009 and is starting to gain some notoriety.
Langston weighs in at just under 300 pounds and has a tremendous physique. He has recently started a gimmick in NXT where he demands the referee count to five when he pins his opponents. Old school wrestling fans will remember who was the last superstar to do that.
Langston has wins over Jack Swagger and Antonio Cesaro during WWE live events as well.
Langston is a guy that WWE could go either way with because his persona would work great as a heel or a face.
Bo Dallas is a third-generation competitor who comes from a great line of wrestlers. His grandfather is Blackjack Mulligan, and his father is Mike Rotunda, who competed in WWE most notably as Irwin R. Schyster. He is also the younger brother of the former Husky Harris.
Dallas is only 22 years old and has been under WWE contract since he was 18. He has made a great name for himself in FCW, where he has held the Heavyweight title three times and the Tag Team title twice.
He has been featured on recent episodes of NXT and is building the tools to make an appearance on the main roster at some point. It would be nice to see him acquire a new finishing move rather than the spear he has been using to finish matches.
Don't look now, but it appears that WWE actually cares about tag team wrestling again. They did just set up an eight-team tournament to crown No. 1 contenders, and it seems they are putting an emphasis on the lost art of having a tag team division.
On NXT, this is clearly the best team. Kenneth Cameron and Conor O'Brian have assembled a dark, mysterious team, and they are fitting into the roles quite nicely.
They work well together and have developed a unique double-team finisher that is leading them to success.
It would be great to see this duo on Monday or Friday nights some time down the line.
Ring of Honor fans probably hate the name that WWE saddled the former Chris Hero with, but he is still a great talent. In fact, he's one of the two or three best guys on NXT.
Ohno has an innovative in-ring arsenal, and his promo skills are well above average. He is a big time WWE superstar in the making.
He is currently entangled in a bitter feud with Richie Steamboat on NXT, and it has been one of the most entertaining aspects of recent shows.
From South Africa, Kruger has been with WWE since 2010 and is a former two-time FCW Heavyweight champion.
Officials should be very high on this guy because he is good in the ring and he is developing a terrific character.
Since NXT was transitioned into its current format, Kruger was given a bit of a character change as he was turned into a convincingly demented poacher.
Kruger is one of the reasons to watch NXT, and it will be very interesting to see him further this character.
Richie Steamboat carries many of the same characteristics as his Hall of Fame father once did, and he is easily one of the more popular stars on NXT.
Steamboat can't be far off from appearing on Raw or Smackdown, but it remains to be seen if he will ever do the things his father did in the business.
Currently, he is embroiled in a very personal feud with Kassius Ohno, one that has produced some great action on the show.
Photo courtesy of WWE.com
Yes I know, Michael McGillicutty is technically already a part of the WWE roster, but save for an appearance on the most recent edition of Main Event, when was the last time he was on TV?
If McGillicutty is ever going to be anything like his father, Hall of Famer Mr. Perfect, it clearly wasn't going to happen the way he was being booked during his first run on television.
McGillicutty seems to be getting the most out of the new NXT format as he has become one of the top stars on the show. He had an excellent series of matches with Tyson Kidd and recently came within a shade of winning the NXT title from Seth Rollins.
McGillicutty might not be a second coming of Mr. Perfect, but he can be a lot better than the guy who was teaming with David Otunga.
Paige, who is originally from Norwich, England, has also competed under the names Britani Knight and Saraya. She was discovered at a WWE tryout in April 2011 and signed to a developmental deal. Despite being only 20 years old, she has been wrestling since she was a young teen.
Paige is quickly developing into one of the most popular divas on NXT and has been in the ring with divas from the main roster, even picking up wins over the likes of Alicia Fox and Kaitlyn.
Once Paige is given a spot on the main roster, she might be able to set herself apart from the others with her uniqueness, the way the very popular Lita once did.
Seth Rollins is the current and very first NXT champion. Entered into an eight-man tournament to crown the first champ, Rollins defeated Drew McIntyre, Michael McGillicutty and finally Jinder Mahal to win the belt.
He has all the tools to make a big impact in WWE. The comparisons to CM Punk will be made, and they will be very legit simply because the two men are incredibly similar.
Rollins made a successful defense of the NXT title on the most recent episode of NXT, defeating McGillicutty again. He is taking an approach similar to Bret Hart's in the early 1990's where he is willing to face anybody for the belt, something that is very refreshing.
I would expect him to have a great run with the title, and when he drops it, it likely won't be long before you see him on a bigger show, under some much brighter lights.