WWE: Which Superstars Deserve a Push Heading into the New Year?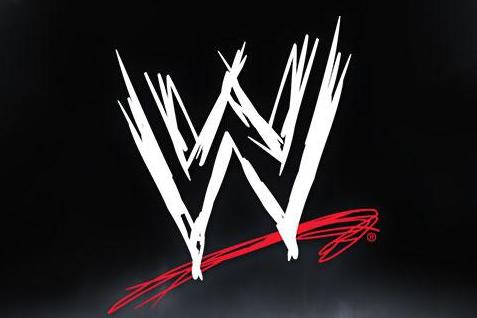 Photo credit: WWE.com
With little more than two months left in 2012, WWE seems to be getting ready for an exciting 2013.
WWE has a revamped tag team division, CM Punk could end up being the longest-reigning WWE Champion ever and new superstars are being showcased on TV.
But what about the current superstars?
WWE has plenty of talented stars floundering on WWE Superstars or NXT. They should be on Raw or SmackDown showcasing their talents to the world. Superstars who still need training should be on Superstars or NXT.
Stars such as Ted DiBiase, Jr., Zack Ryder and Jack Swagger are all former champions, but have since been stuck on Superstars or jobbing. These three, amongst others, deserve a push back into the spotlight.
Begin Slideshow

»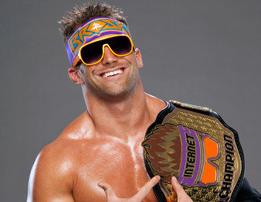 Zack Ryder with his Internet Championship belt. Photo credit: Wrestleenigma.com
After not appearing on TV for months, Zack Ryder started a YouTube show called Z! True Long Island Story to promote his character. The series gained a huge following, and "We Want Ryder" chants were heard every week on Raw and pay-per-views.
Ryder defeated Dolph Ziggler for the US Title at TLC: Tables, Ladders and Chairs.
However, it felt like WWE never really got behind him as champion, because he held the title for only a month before becoming a punching bag for Kane.
He recently challenged for the US Title at Night of Champions and entered the tag tournament with Santino Marella. They defeated International Airstrike (Justin Gabriel and Tyson Kidd) to advance to the semi-finals, before losing to Rhodes Scholars.
Ryder is very popular among the fans. He is a talented wrestler and pretty good on the mic. I'm not saying he should be in the main event, but he belongs in the mid-card title picture challenging for the US or IC titles.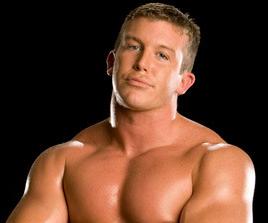 Ted DiBiase, Jr. Photo credit: Dirtsheets.com
Ted DiBiase, Jr. is a former World Tag Team Champion and a member of The Legacy.
DiBiase feuded with Randy Orton, Triple H, Shawn Michaels and the McMahons earlier in his career.
His biggest achievements were competing in the Elimination Chamber match for the WWE Title and in a triple-threat match at WrestleMania XXVI.
DiBiase broke his ankle on March 6th. He also had shoulder surgery the same month. He returned on July 21st and competed in the battle royal at Night of Champions. He is currently featured on WWE Superstars.
I feel that DiBiase can be the No. 4 heel if given the proper build and reign with either mid-card title. Unlike Ryder, I can see DiBiase making a run towards the World Heavyweight Title, but coming up short.
DiBiase is only 29 years old. He can have a long and successful career. He is too talented to be wasted on Superstars.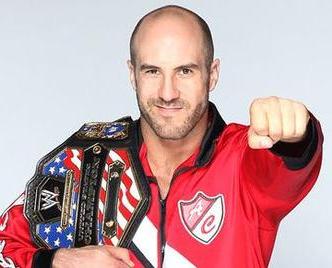 Current US Champ Antonio Cesaro. Photo credit: Wrestleenigma.com
Despite being the current United States champion, fans don't seem to be getting behind Antonio Cesaro as a heel.
On the July 27th and August 3rd episodes of SmackDown, he defeated then-US champion Santino Marella in back-to-back weeks. During the SummerSlam pre-show, Cesaro defeated Marella to win the United States Championship.
He defended his title against Zack Ryder at the following pay-per-view.
In only four months with the WWE, Cesaro has already captured a mid-card title.
He hasn't been built up as a credible champion, and his title reign doesn't feel important because of it.
I believe Cesaro should lose the title at Survivor Series and come back stronger than ever in 2013.
WWE can have him dominate the Royal Rumble and make it to the final four. He doesn't have to win it, but he can have a good showing. This will give fans the impression that Cesaro isn't someone other superstars should mess with, and it will make his next title run more special.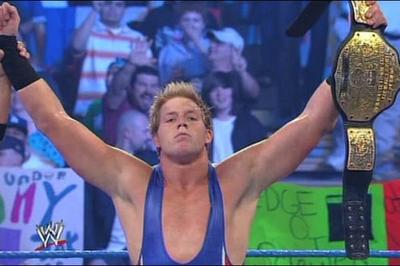 Jack Swagger holding up the World Heavyweight Title. Photo credit: Thesun.co.uk
Jack Swagger is a great talent who seemed to be pushed too hard, too quickly.
He is a former ECW and World Heavyweight Champion. Swagger also won Money in the Bank at WrestleMania XXVI.
He later aligned himself with Vickie Guerrero and Dolph Ziggler.
At the start of 2012, Swagger won the United States Championship from Zack Ryder.
Swagger then began a downward spiral. He lost the title to Santino Marella in March. Swagger and Ziggler broke up. He lost to Marella again, which began a three-month losing streak.
On the September 3rd edition of Raw, General Manager AJ Lee said Swagger will be taking some time off.
When Swagger returns, WWE needs to push him as a top heel right away. He's spent too much time jobbing to Brodus Clay to be put back in the main event picture. A short two- or three-month reign with a mid-card title will make Swagger feel relevant again.
If pushed correctly, I can see Swagger regaining the World Heavyweight Title by SummerSlam at the earliest.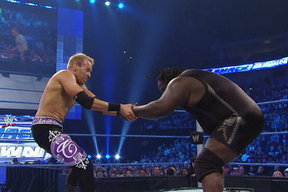 Christian and Mark Henry meet in the squared circle. Photo credit: Break.com
Alex Riley, Christian, Evan Bourne, Ezekiel Jackson and Mark Henry are some of the stars out due to injuries. All of these stars deserve a push when they make their eventual returns.
Christian
Christian won the World Heavyweight Title in a match against Alberto Del Rio at the 2011 Extreme Rules event. He lost the title to Randy Orton a few days later. He then regained the title at Money in the Bank, yet lost it to Orton again at SummerSlam.
He returned from injury in February and began feuding with Cody Rhodes for the Intercontinental Title. Christian's last match was on July 27th, a losing effort against The Miz for the IC Title. He is currently recovering from shoulder surgery.
Mark Henry
Henry has been out since May 14th, after receiving career-threatening surgery. According to Wrestling Inc., Henry began lifting weights and training for a return in early September.
Henry received a huge push to the top in 2011. He won the World Title from Randy Orton at Night of Champions. He lost the title to Big Show at TLC in December. Henry then challenged CM Punk for the WWE Championship before announcing his surgery.
If and when both Christian and Henry return, they will make big impacts in the World Title picture. WWE should book Henry a couple of squash matches just to prove his strength, to reintroduce the "Hall of Pain" and make him a monster heel. Henry would be a good challenge for Sheamus if he is still champion. Depending on if Christian returns as a heel or face, he could feud with Del Rio or Orton.
The main-event picture is not as deep as it once was. With only Del Rio, Big Show and Orton chasing Sheamus for the World Title, Christian and Henry would bring a breath of fresh air to the title picture. Neither man can afford not to be in the mid-card title picture this late in their careers.