UFC 153 Results: Grades for All Main Card Fighters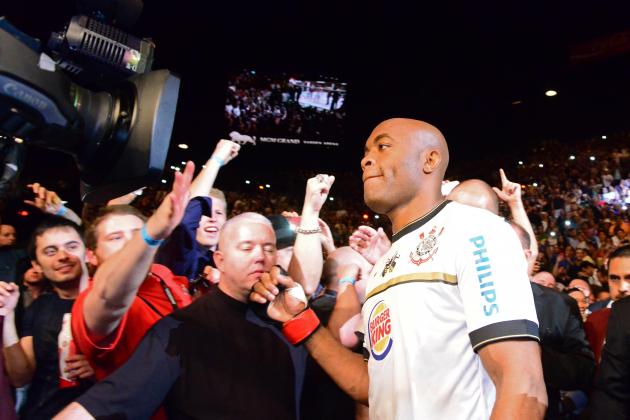 Mark J. Rebilas-US PRESSWIRE

UFC 153 has been added to an already considerable list of amazing Brazilian fight cards.
The Rio crowd was electric from the opening fight to the end of the broadcast as they were there to witness the best MMA fighter in history do what he does best. Silva treated the crowd to one of the most dominant performances of his career.
In his post-fight interview, Silva said that he stepped up on short notice to save the event for the fans. The crowd was obviously in support as they chanted loudly for the UFC middleweight champion.
The night was great for MMA legend Antonio Rodrigo Nogueira as well as he came back from injury to finish Dave Herman with a beautifully set up armbar.
The remainder of the main card provided equal excitement. Let's take a look at how each performance was graded.
Begin Slideshow

»
Joe Camporeale-US PRESSWIRE

There was once a time when Rick Story was the hottest welterweight prospect.
That day has come and gone as he continues to lose against top flight competition. Saturday, he lost to Demian Maia in a fight that featured one of the most gruesome submission finishes.
I'm not sure what's next for story. He's young and talented but his losses are worrisome. He did nothing in this fight and got dominated by one of the best submission fighters in the UFC.
Mark J. Rebilas-US PRESSWIRE

I'm glad that Maia's great "stand up" experiment has come and gone. I was getting really tired of watching an incredibly talented grappler attempt to stand and bang with opponents.
He went back to his roots and dominated Rick Story on the ground. The finish was awful as blood spurted from Story's nose due to that vicious choke.
I hope this win shoots Maia up the welterweight ranks. He's an interesting fighter to have in title discussions.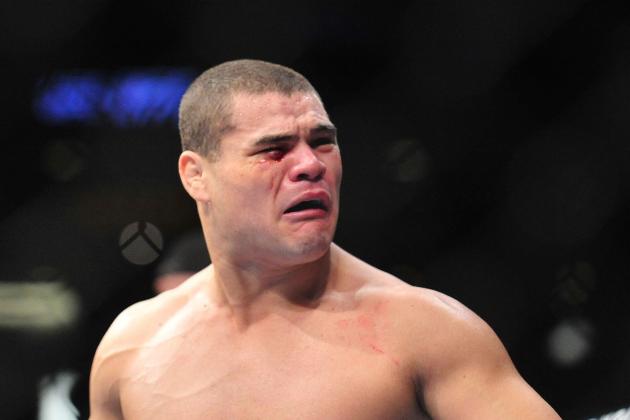 Gary A. Vasquez-US PRESSWIRE

This fight was a rematch from the UFC on Fox 4 card that ended in an eye poke. Prado entered the UFC as one of the top Brazilian light heavyweight prospects. Unfortunately, he was thrown into the deep end of the divisional pool and had to face Phil Davis.
Davis dominated Prado at all aspects of the fight. The only really impressive takeaway is that Prado was able to stand up whenever he was taken to the ground.
Hopefully he takes the loss in stride and can return against a more realistic level of competition.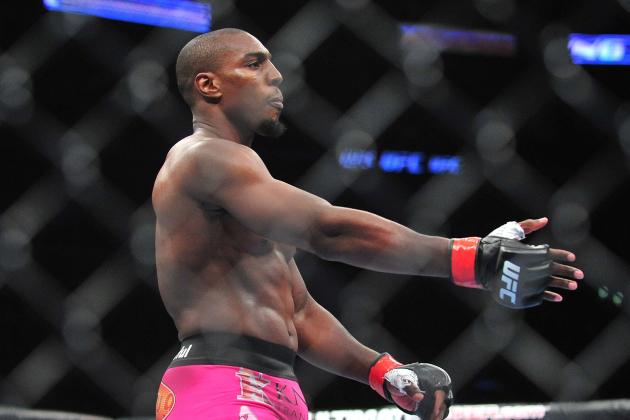 Gary A. Vasquez-US PRESSWIRE

Tonight was a good confidence-building win for Phil Davis. Davis suffered the first loss of his career against Rashad Evans and was itching to get back into the winner's seat.
He utterly dominated Wagner Prado in every category. He hit takedowns despite not setting any of them up with strikes. The only real concern is that Prado was able to regain his feet whenever taken to the mat.
Davis needed this win and I expect him to continue his winning ways now that he doesn't have to worry about being an undefeated fighter. And really, that anaconda choke was sick.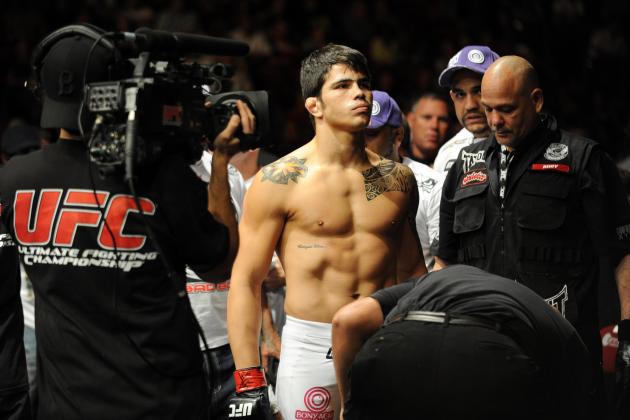 Steve Mitchell-US PRESSWIRE

Finding out that you're not invincible has to be a tough realization for any fighter. Tonight, Erick Silva found out that he needs to respect his opponents and their skills.
He admittedly doesn't take any of his opponents seriously and Jon Fitch showed him the error of his ways. There were times when it looked like Silva was on the verge of victory. That shows that he at least has more to offer in the future.
The big concern is that he gassed out—hard. Yes, Fitch outworked him. But he lacked the endurance to remain competitive in the third round. He needs to tie up this hole if he hopes to crack the welterweight Top 10.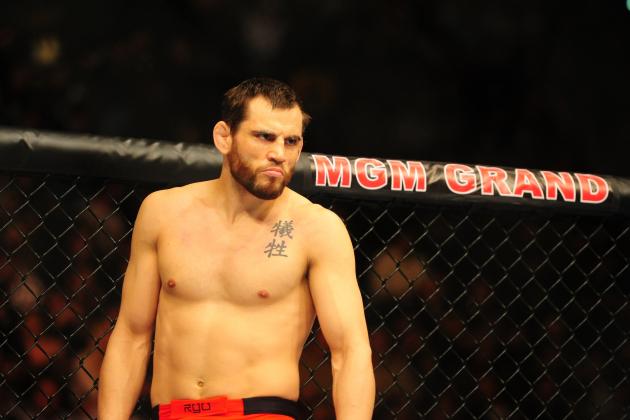 Mark J. Rebilas-US PRESSWIRE

There's not much to say except that Jon Fitch is still relevant in the welterweight division. He put on the best performance of the night with an absolutely dominant wrestling clinic. He showed grit and determination as he fought through some very tough and close submissions. And his stand-up was more than serviceable.
Unless there is a major shake-up at the top of the division, he'll never hold UFC gold. But he'll always be one of the best fighters in the world.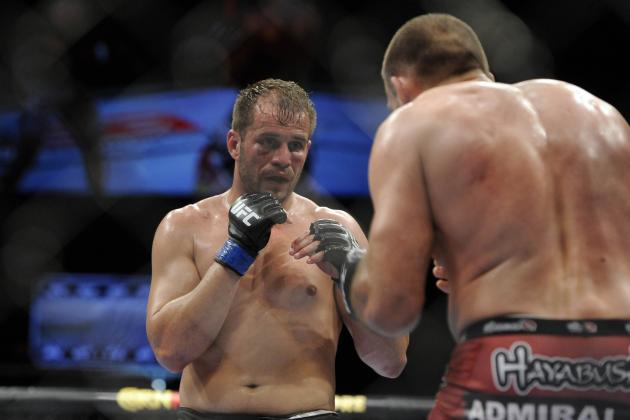 Rafael Suanes-US PRESSWIRE

I joked on twitter that Fabio Maldonado may just be too dumb to get knocked out. It was a dig at his apparent lack of striking defense and propensity for absorbing way too much punishment.
There were moments when Maldonado looked good but those were few and far between. Props to him for surviving many dangerous positions on the ground but he should never have been in the game with Glover Teixeira in the first place.
And shame on the referee to allow that fight to continue. That was awful to watch.
Ron Chenoy-US PRESSWIRE

Alright, Glover Teixeira is an absolute beast. He hits incredibly hard and is one of the best grapplers on the planet. The performance against Maldonado showed how destructive he could be with his fists when an opponent is able to take a ridiculous amount of punishment.
That was impressive. However, it also showed that Glover is human as he was rocked by a Maldonado hook. When he's being tossed into title fight discussions, he can't be getting rocked by journeymen.
I enjoy watching him fight but at this point he's not competition for Jon Jones.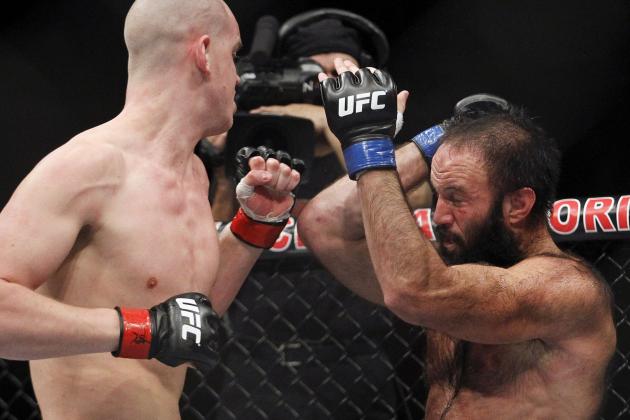 Matt Ryerson-US PRESSWIRE

Jiu-jitsu doesn't work, huh? Those were the famous words of Dave Herman leading up to his fight with Antonio Rodrigo Nogueira.
Herman came in with a smart game plan of attacking the right arm of Nogueira but all but abandoned that plan when Nogueira pushed forward. He impressed with some slick submission defense but didn't really show any real threat off his back.
The submission will sting. It's painful to eat crow.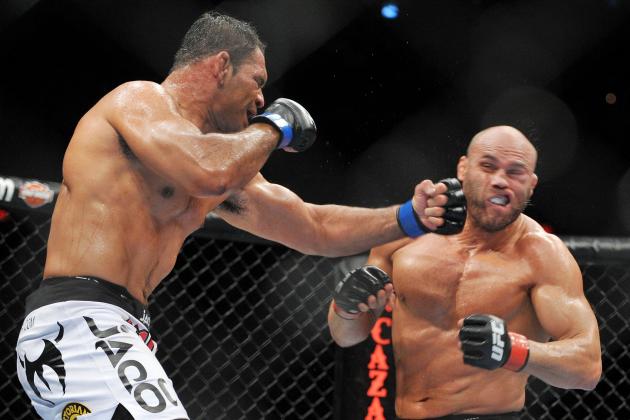 Jon Kopaloff/Getty Images

That was an amazing emotional win for Nogueira, who has had to listen to fans and media call for his retirement. After taking some punishment to his right arm, Nogueira settled in and established his boxing before getting the fight to the ground.
Once in his element he was able to start attacking with submissions, keeping Herman on the defensive. The armbar finish was so amazing that Anderson Silva started crying as he waited for his own fight.
I don't know how much Nog has left in the tank but I'll continue to watch him build up his legacy.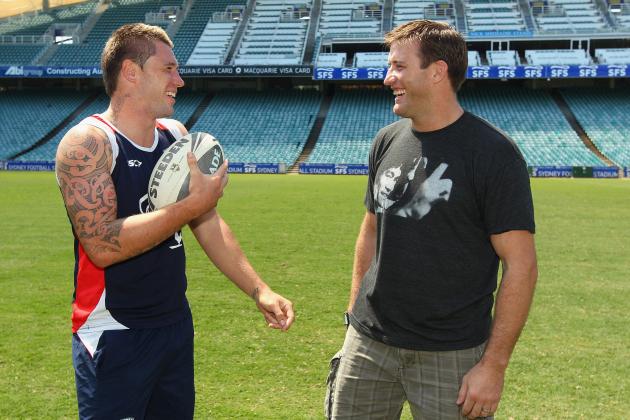 Cameron Spencer/Getty Images

As much as I respect Stephan Bonnar for stepping up, he didn't have any business being in the cage tonight with Anderson Silva. Silva allowed Bonnar to unsuccessfully work his game plan for three minutes before taking the TUF runner-up to task.
Bonnar campaigned for a big fight and got it in Silva. He came out of retirement and will likely re-retire this evening. It's the kind of embarrassing loss that one hopes to forget but will likely follow him forever.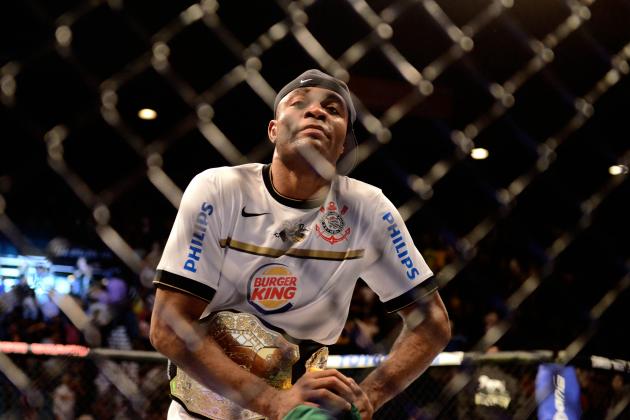 Mark J. Rebilas-US PRESSWIRE

Is there any question that Anderson Silva is the best fighter in MMA history? He's found success in every weight class he's ever competed in and tonight he showed that even at his age, he's still able to do spectacular things in the UFC cage.
His head movement was silly and that knee to the solar plexus made me cringe. He sounded like he wants to go back to middleweight and defend his belt in his post-fight interview.
I don't care what he decides to do. I'm on board with him for the remainder of the ride.