The Top 10 Defenders in NFL History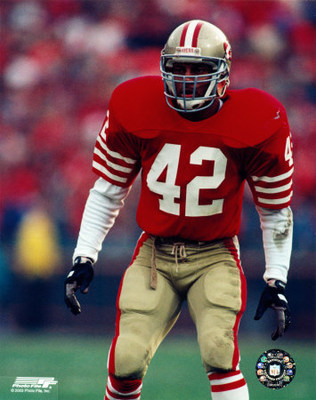 Taken from all corners of the league and all periods of history, these are the greatest defenders in the history of the NFL. All Hall of Famers, these players changed their positions in ways that no others have before or since.
Every year teams search for the second coming of these players, and offenses create game plans in hopes that they never exist again.
It has been said that defense wins championships, and most of these players proved valuable enough over the course of their careers to lead their respective teams to the promised land.
10. Howie Long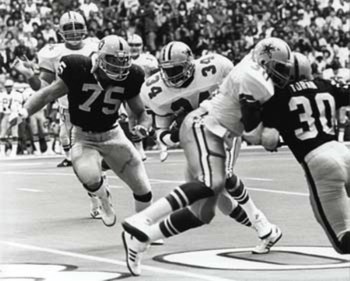 Drafted by the Oakland Raiders in the second round in 1981, Long was thrust into the starting lineup by the fifth game of the 1982 season.
He was selected to eight Pro Bowls, and helped lead the Raiders to a Super Bowl title in 1983. He finished his career with 84 sacks, including five in a single game against Washington.
Long is one of the players that helped establish the ever prideful Raider Nation.
9. Chuck Bednarik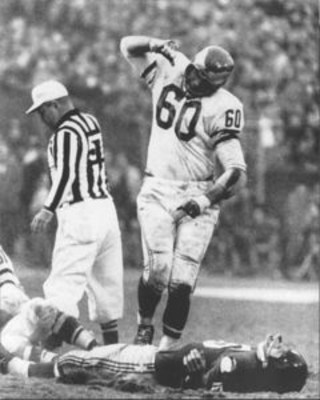 Better known as "Concrete Charlie," Bednarik is known for knocking Giants halfback Frank Gifford out cold. He also played center for the Eagles, and would certainly top this list if it were based on toughness.
He was named all-NFL from 1951-1957. At age 35, he made a game-saving tackle on the final play of the championship game against Green Bay's Jim Taylor after playing both sides of the ball for the entire game.
8. Larry Wilson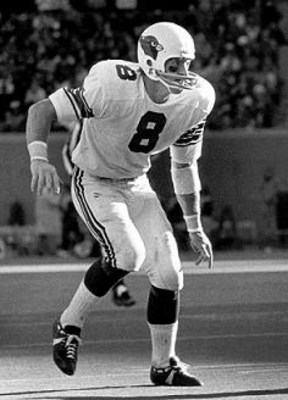 Every safety in the modern game owes their style of play to Larry Wilson. He pioneered the safety blitz, and was a ball hawk unlike any safety before him.
He was the No. 7 draft pick of the 1960 draft by the St. Louis Cardinals. During 1960-1972, he picked off 52 passes and was all-league seven times in his career.
7. Jack Tatum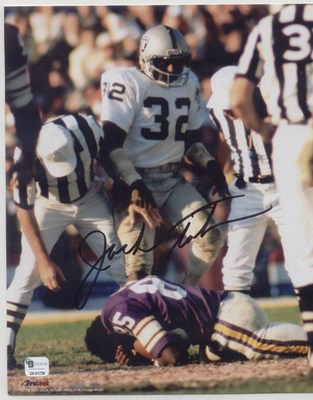 "I like to believe that my best hits border on felonious assault."
Those are the words of Jack Tatum. He was the 19th pick of the 1971 draft and was nicknamed, "The Assasin."
Tatum paralyzed Patriots wide receiver Darryl Stingley in a 1978 preseason game, while he was leaping for a pass. This ended up being one of the more defining moments of his career.
Also, among Tatum's more defining moments are his 104-yard fumble return against Green Bay in 1972. Another is when he converged with Pittsburgh receiver John Fuqua and a Terry Bradshaw thrown pass in the 1972 AFC Championship game, which was then caught and run in for a touchdown by Franco Harris.
To this day, that play is known as "The Immaculate Reception." It is not known to this day whether Tatum or Fuqua had last touched the ball, if it had been Fuqua, "The Immaculate Reception" would have been deemed illegal.
6. Bruce Smith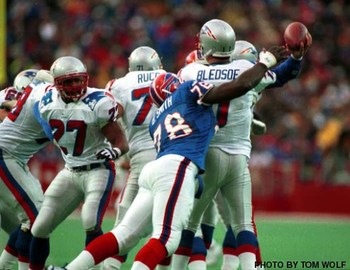 In Bruce Smith's career, which spanned from 1985-1999 with Buffalo and 2000-2003 with Washington, he recorded an astonishing 203 sacks and eclipsed Reggie White for the all-time lead.
He recorded all of his sacks with Buffalo from the defensive end position in the 3-4 defense, making his achievements even more astonishing. Smith was the face of the four-time AFC Champion Bills from 1990-1993.
5. Reggie White
Known as "The Minister of Defense," Reggie White recorded 200 sacks in his career, which began when he left the United States Football League for the Philadelphia Eagles in the middle of the 1985 season.
In his debut in week four, White recorded 2.5 sacks and deflected a pass, which was returned for a touchdown.
After several seasons with Philadelphia, White joined the Packers in 1993 and helped them return to the promised land with a victory in Super Bowl XXXI in 1996.
4. Decon Jones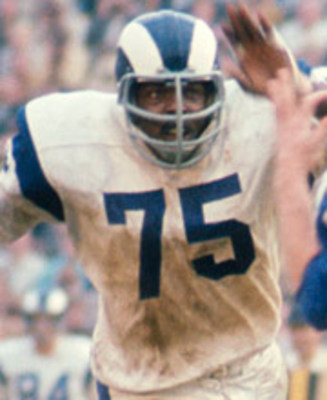 Decon Jones was drafted in the 14th round by the L.A. Rams in 1961. Throughout his 13-year career, he established himself as one of the league's most feared defenders.
Before sacks were a recorded stat, it has been said that he had over 30 in a season. Jones pioneered the head slap technique. He is famous for describing how "sacking" the quarterback was like taking all of the offensive players on a team, putting them in a "sack" and beating it with a baseball bat.
It was such an approach to the game, which made Jones so feared.
3. Dick Butkus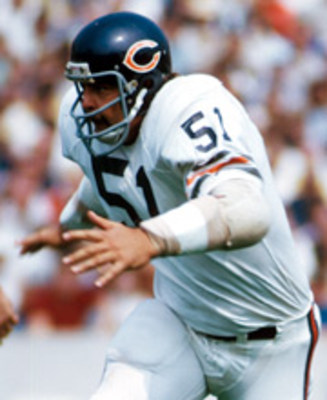 Drafted in the first round by the Chicago Bears in 1965, Dick Butkus had an illustrious nine-year career in which he was named to eight Pro Bowls. Butkus was a pure leader, had great instincts, and was always around the football.
He recorded 22 interceptions and 27 fumble recoveries. Butkus was known to be able to cover the best tight ends and running backs from sideline to sideline.
What made Butkus so great was his attitude. He stated that he approached every game as if it were his last. Butkus also said that any time an opponent laughed, he imagined as if it were directed at him.
2. Ronnie Lott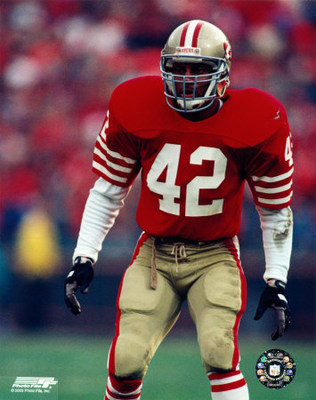 A first round pick of the 49ers in 1981, Ronnie Lott proved to be one of, if not the greatest, defensive back in the history of the game.
He was the Niners starting corner from day one of training camp, and finished second in rookie of the year voting to Lawrence Taylor.
Lott recorded over a hundred tackles five times, led the league in interceptions twice in 1986 and 1991. He had 63 career interceptions, five for touchdowns, and made 10 Pro Bowls.
He famously amputated an injured finger so that he could continue to play. Lott was a part of the Raiders and the Jets for the final four years of his 14-year career.
1. Lawrence Taylor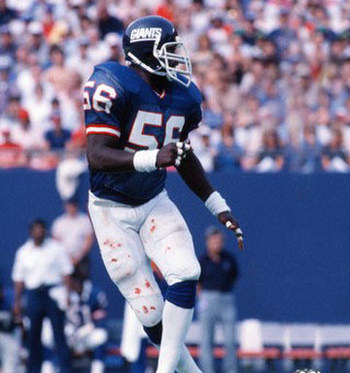 Drafted in 1981 second overall by the New York Giants, Lawrence Taylor redefined the way the position of outside linebacker was played.
He wreaked havoc to the tune of 132.5 career sacks, but the numbers do not do any justice to Taylor's intensity and tenacity. En route to the quarterback, Taylor often leapt over fullbacks or spun the quarterback to the ground single-handedly.
He made 10 Pro-Bowls and was Defensive Player of the Year three times in his career. Taylor famously snapped Joe Theisman's leg in half, while sacking him on Monday Night Football.
Keep Reading