Is Marc-Andre Fleury's Future with Penguins Up in the Air?
Use your ← → (arrow) keys to browse more stories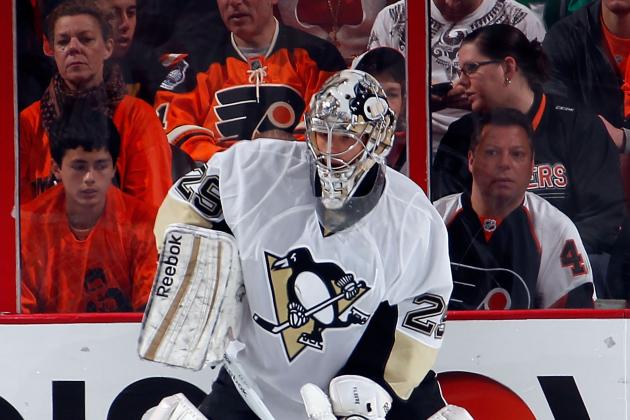 Paul Bereswill/Getty Images

The Pittsburgh Penguins loss to the Philadelphia Flyers in the first round of last year's Stanley Cup Playoffs was a meltdown of epic proportions. They lost their composure, they lost some respect around the league, and they lost faith in their starting goaltender. That latter fact wasn't to the point where they decided to unseat Marc-Andre Fleury as the no. 1 goaltender in Pittsburgh, but they put him on notice not long after. The Penguins acquired Tomas Vokoun very early on in the summer, which sparked speculation as to whether or not Fleury should feel safe in the Penguin crease.