UFC 153: Keys to Victory for Anderson Silva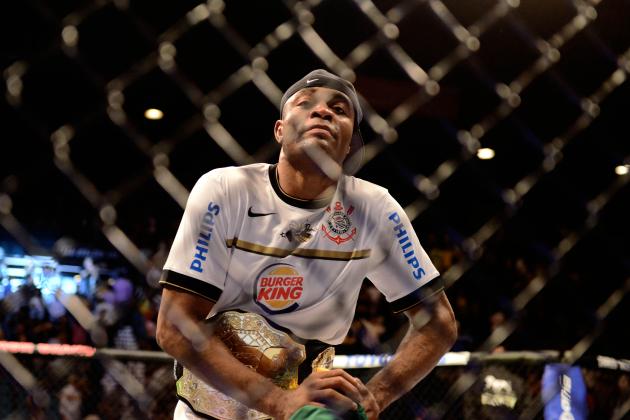 Mark J. Rebilas-US PRESSWIRE

At UFC 153, Anderson Silva is considered the heavy favourite going into his bout with Stephan Bonnar.
One report suggests Silva is a 10-to-1 odds-on favourite to win.
Some of you smart-nosed MMA fans are probably thinking, "Hmmm...keys to victory for Silva...just show up?"
The fact is, Bonnar is still a great test for Silva. Bonnar is well rested, he hasn't fought in almost a year and he has a three fight winning streak going in.
Silva has some things he may need to do differently, considering it is a three-round fight, but overall should keep his game plan the same.
Begin Slideshow

»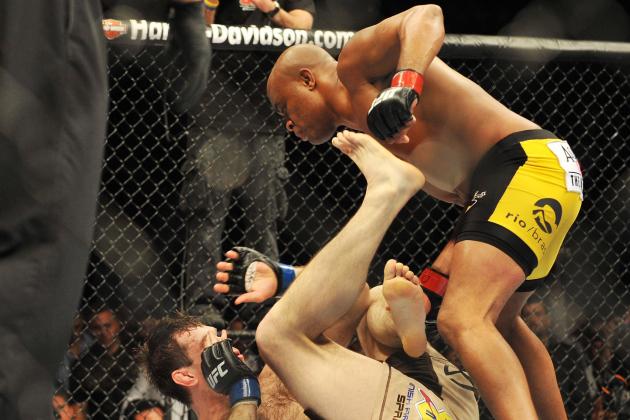 Jon Kopaloff/Getty Images

For Anderson Silva, he will be going into another opportunity to score the big time knockout. Of course, he also has the tendency to go off-book, if you will.
The consistency is too hard to overlook as only four of his 15 UFC fights have gone passed the second round.
What Silva needs to do is what he does best, and that is finish the fight early, not giving Bonnar a chance for a swing.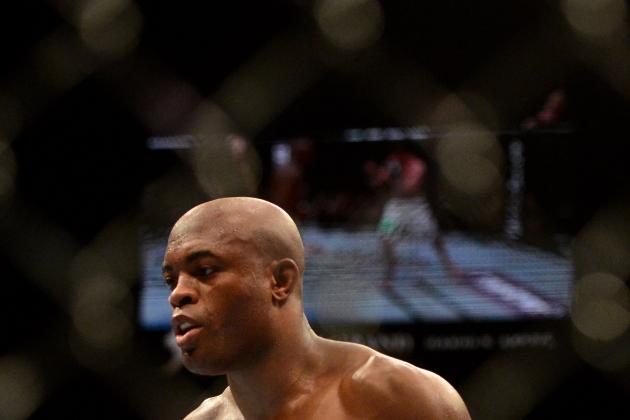 Mark J. Rebilas-US PRESSWIRE

With both men well-versed in the striking department, this one will probably stay standing for a good portion of the bout.
Bonnar is two inches taller and has a two and a half inch reach advantage.
Silva will go for every opportunity to get inside the reach and put his accuracy on display but he must not underestimate Bonnar's striking power.
Bonnar will try and push a pace he can handle and will try and use his reach advantage to land quick jabs, but Silva will have to be smarter.
Going more to the outside and using his lightning quick hands to get in some clean shots will be advantageous for the middleweight champ.
Bonnar won't let Silva out of his reach for long, so Silva will have to use his speed.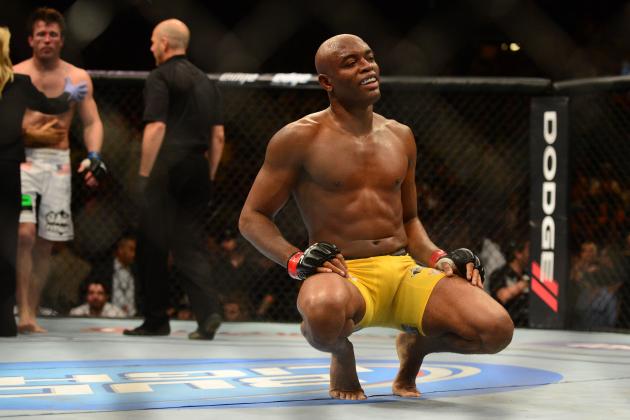 Mark J. Rebilas-US PRESSWIRE

Silva hasn't gone to the ground all that much, unless he gets taken down himself. He is a Brazilian Jiu-jitsu black belt and we all know he has a great ground game to match his striking.
If it goes into the third round, Silva should showcase his ground game a little more and attempt to tire out Bonnar, who hasn't fought since November 2011 and only had a three-week training camp.
Even in the earlier rounds, Silva knows that the Brazilian fans will get on him if he's not delivering, so showing something different from his repertoire should spark some excitement.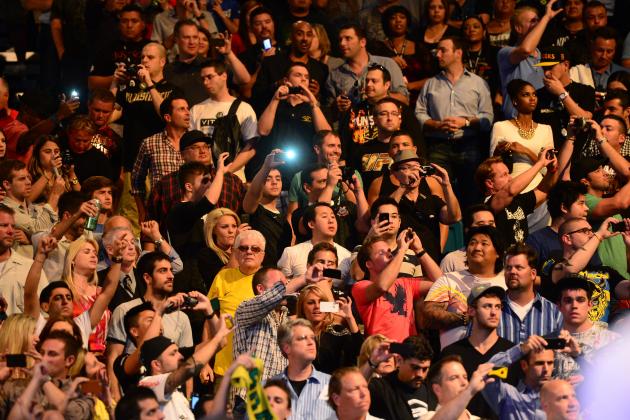 Mark J. Rebilas-US PRESSWIRE

As the fans of Brazil will let Silva have it on a bad performance, you can bet they will be cheering on their fellow countryman as he steps into battle once again.
It won't be the first time Anderson Silva fights for the UFC in his native Brazil, as he defeated Yushin Okami at UFC 134 last August in Rio de Janeiro.
That crowd was loud and excited for their champion then and expect to be louder this time around.
Silva will have to use the energy like he did against Okami to snag his 16th UFC victory.
Can Silva claim another light-heavyweight victim or will Bonnar defeat the pound-for-pound best fighter in the world today?
What do you think?
Mark Pare is a Featured Columnist. You can follow him on Twitter, and don't forget to check out his sportswriter page.