Still Kickin' Around: How Former Mets Performed in 2012, Part IV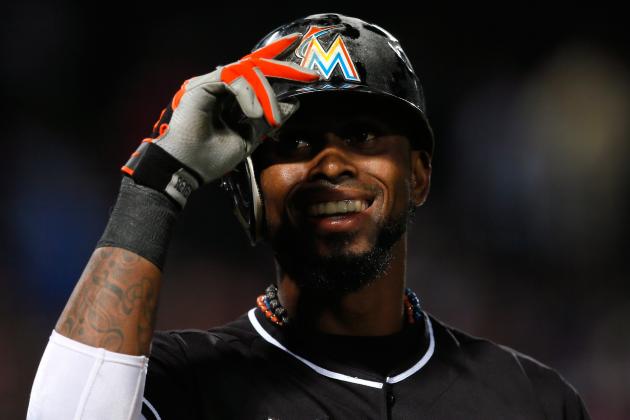 Kevin C. Cox/Getty Images
Some Mets fans still can't get used to seeing Jose Reyes in a Marlins uniform.
Well, the 2012 regular season is over and the playoffs will be complete soon enough—as the grueling baseball year comes to an end, so does this series of articles.
Baseball fans often latch onto one team specifically—in this case, the New York Mets—and follow that squad's players with an almost fanatical devotion. But, those same fans may only follow the rest of the league with casual interest. They don't forget about the team's former players, but they don't track and scrutinize them quite so much when they leave, either.
Many of those one-time Mets, however, are still out their plying their trade—somewhere. From Vinny Rottino to Jose Reyes, those guys that Mets' devotees once spent hours adoring and admonishing and discussing and dissecting were still in the big leagues in another city, hitting home runs, stealing bases and striking batters out.
Let's take a look at one more group of those players and see how some former Mets performed in 2012.
Begin Slideshow

»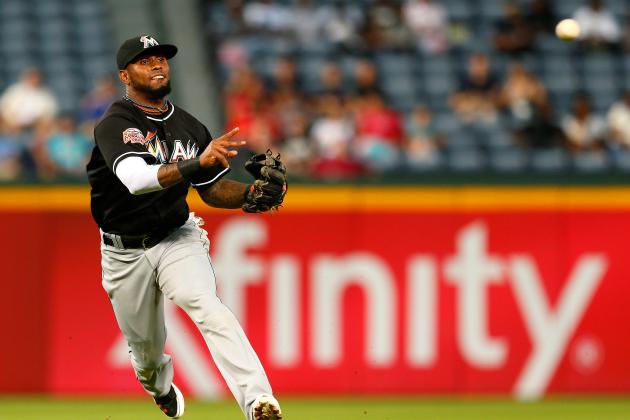 Kevin C. Cox/Getty Images

Ruben Tejada's solid performance in 2012 did not make Mets fans forget about former shortstop Jose Reyes who was a true superstar during his nine-year stay in New York. He could hit, he could field and he could electrify the ballpark with his dazzling speed.
And now he's a Miami Marlin.
Reyes left New York as a free-agent following the 2011 season, joining Miami on a six-year contract.
In his first year with his new team, he hit .287 with 40 stolen bases, 12 triples and 11 home runs. He scored 86 runs, hit 37 doubles and walked more than he struck out. It was a very Reyes-like year, the kind Mets fans came to expect from the flashy Dominican infielder.
Years with Mets: 2003-2011
Stats with Mets: 1,050 G, 1,300 H, 99 3B, 81 HR, 370 SB, .292 BA
Stats since leaving Mets: 160 G, 184 H, 12 3B, 11 HR, 40 SB, .287 BA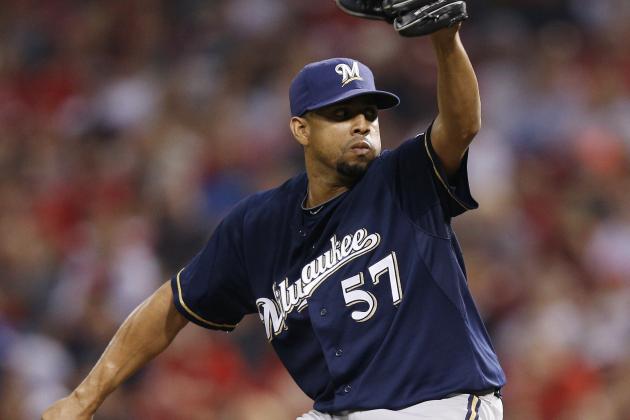 Joe Robbins/Getty Images

Former Mets closer Francisco Rodriguez was one of those players who, statistically, didn't perform poorly. While in a New York uniform, he saved 83 games, struck out more than a batter per inning and had two seasons with an ERA below 3.00.
But he tended to lose when it hurt the most. He walked too many batters. He was inconsistent.
Fed up with his performance, the Mets traded him partway through the 2011 season, sending him to the Milwaukee Brewers, with whom he pitched in 2012.
2012 was the worst year of his career.
In 78 games, the former closer was 2-7 with a 4.38 ERA and three saves. He walked 3.9 batters per nine innings and posted the worst strikeouts-per-nine-innings ratio of his career.
It looks like the Mets dumped him at just the right time.
Years with Mets: 2009-2011
Stats with Mets: 9-10 W-L, 165 G, 83 SV, 3.05 ERA
Stats since leaving Mets: 6-7 W-L, 109 G, 3.65 ERA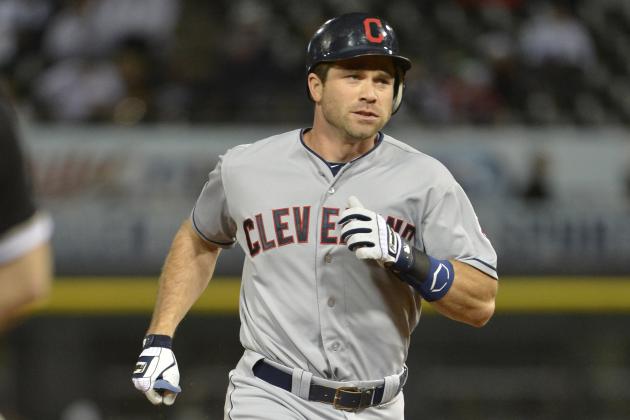 Brian Kersey/Getty Images

Vinny Rottino began 2012 with the Mets' Triple-A team, the Buffalo Bisons and performed well, hitting .307 in 36 games.
Partway through the year, he earned a promotion to the big leagues and spent 18 games with the Mets, but struggled to get his footing as he batted only .182.
In June, he was selected off waivers by the Cleveland Indians and spent another 18 games with them, hitting .107 with one home run and two RBI in 28 at-bats.
Year with Mets: 2012
Stats with Mets: 18 G, 2 HR, 5 RBI, .182 BA
Stats since leaving Mets: 18 G, 1 HR, 2 RBI, .107 BA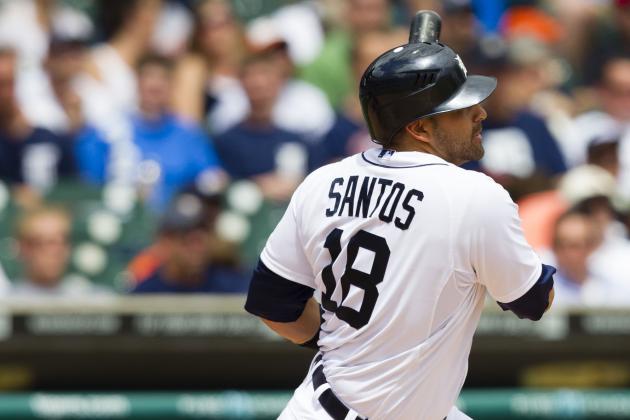 Rick Osentoski-US PRESSWIRE

In 2009, the Mets were an injury-ravaged team that just couldn't catch a lucky break. Starters like shortstop Jose Reyes, outfielder Angel Pagan and catcher Brian Schneider all spent considerable time on the disabled list.
Those injuries allowed relatively unknown backups to gain significant playing time. Alex Cora filled in well at shortstop, while 28-year-old Omir Santos took the helm at catcher.
He spent 96 games with the Mets in 2009, but following the season he was granted free agency and eventually signed on with the Detroit Tigers.
In the three seasons since his sole year in New York, Santos has seen very little playing time at the big league level. He spent only three games there in 2012, collecting one hit in eight at-bats for a .125 batting average.
Year with Mets: 2009
Stats with Mets: 96 G, 7 HR, 40 RBI, .260 BA
Stats since leaving Mets: 14 G, 0 HR, 1 RBI, .200 BA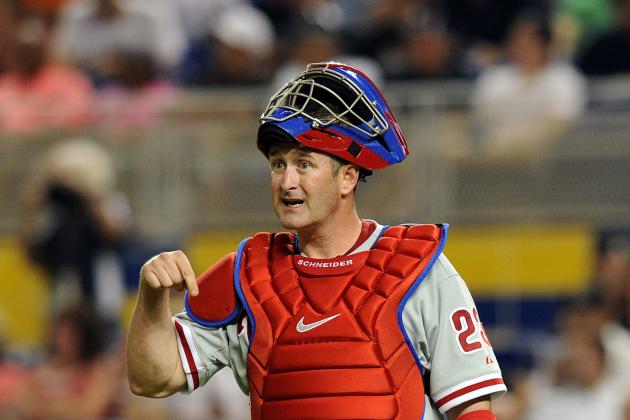 Steve Mitchell-US PRESSWIRE

Speaking of Brian Schneider, the former Mets catcher, who spent 2008 and 2009 with the team, has been with the Philadelphia Phillies since leaving New York as a free agent.
He has backed up starter Carlos Ruiz for the past three seasons. In 2012, the 35-year-old backstop hit .225 with two home runs and seven RBI in 34 games in his part-time role.
Years with Mets: 2008-2009
Stats with Mets: 169 G, 12 HR, 62 RBI, .244 BA
Stats since leaving Mets: 122 G, 8 HR, 31 RBI, .212 BA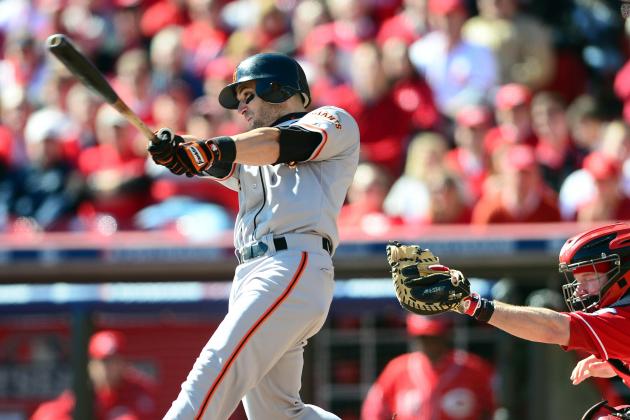 Andrew Weber-US PRESSWIRE

Before he was a solid fielding, decent hitting middle infielder for multiple teams in the American and National Leagues, Marco Scutaro was a struggling nobody who the Mets gave up on after 75 games.
Still wet behind the ears, he played for New York in 2002 and 2003, hitting only .216 in 111 at-bats.
He was selected off waivers by the Athletics following the 2003 season and quickly established himself as a solid, though unspectacular, second baseman and shortstop.
Contrast his less-than-mediocre Mets performance with his 2012 season, which was perhaps the best year of his career. In 156 games, he hit .306 with 190 hits, 87 runs scored, 32 doubles and 74 RBI. He had career highs in games played, hits, RBI, batting average, sacrifice flies and sacrifice hits.
Years with Mets: 2002-2003
Stats with Mets: 75 G, 24 H, 3 HR, 12 RBI, .216 BA
Stats since leaving Mets: 1,184 G, 1,185 H, 72 HR, 466 RBI, .277 BA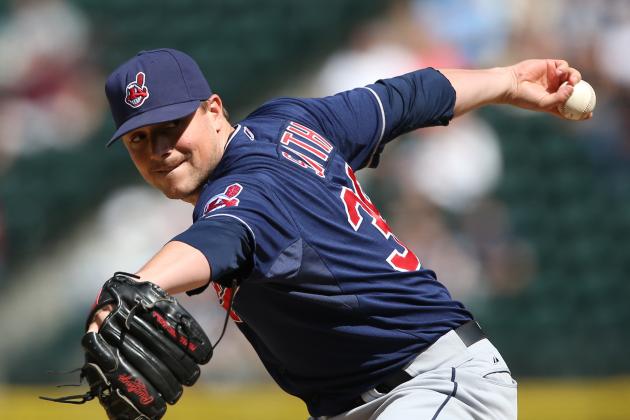 Otto Greule Jr/Getty Images

Side-arming relief pitcher Joe Smith's time with New York was short, but it was solid.
In two years as a Met, he pitched in 136 games, won nine matches and finished 26. He performed well in his middle relief role, during a time when the Mets' relief pitching often left a lot to be desired.
Following the 2009 season, he was traded to the Cleveland Indians, with whom he was still pitching in 2012. Appearing in 72 games that year, he went 7-4 with a 2.96 ERA. In 2011, he had the best year of his career, as he went 3-3 with a 2.01 ERA in 71 games.
Years with Mets: 2007-2008
Stats with Mets: 9-5 W-L, 136 G, 3.51 ERA
Stats since leaving Mets: 12-9 W-L, 233 G, 2.90 ERA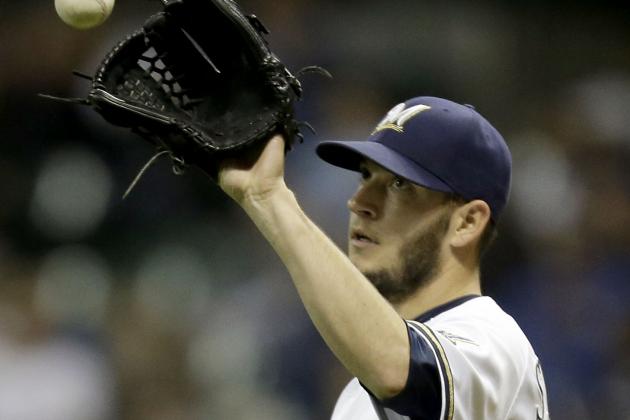 Mike McGinnis/Getty Images

Relief pitcher Josh Stinson spent all of 14 games with the Mets, going 0-2 with a 6.92 ERA in 2011. He was one of the multiple pitchers the team threw at the wall to see who would stick—clearly, he did not.
Selected off waivers by the Milwaukee Brewers following the season, Stinson spent most of 2012 in the minor leagues before making a few late-season appearances down the stretch. In 9.1 innings with Milwaukee, he posted a 0.96 ERA.
Year with Mets: 2011
Stats with Mets: 0-2 W-L, 14 G, 6.92 ERA
Stats since leaving Mets: 0-0 W-L, 6 G, 0.96 ERA
Justin Edmonds/Getty Images

Yet another former Mets reliever, Dale Thayer pitched for the team in 2011 and, despite posting a decent 3.48 ERA, went 0-3 in 11 games.
He was picked up as a free agent by the San Diego Padres for 2012 and spent the year in their bullpen, going 2-2 with a 3.43 ERA.
That's three relief pitchers in a row, and he's not even the last. There are more to come, like...
Year with Mets: 2011
Stats with Mets: 0-3 W-L, 11 G, 3.48 ERA
Stats since leaving Mets: 2-2 W-L, 64 G, 3.43 ERA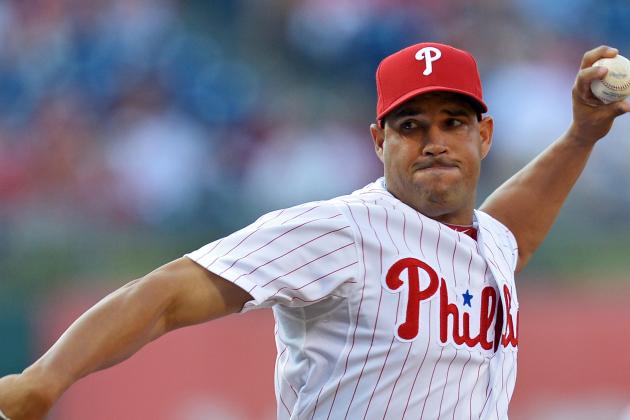 Drew Hallowell/Getty Images

...Raul Valdes, a Cuban defector who made his major league debut at the age of 32 with the Mets in 2010.
Like many pitchers before him, he did not do particularly well in a Mets uniform—he posted a 4.91 ERA in 38 games, but he has found his stride since leaving the Big Apple.
With Philadelphia in 2012, Valdes was 3-2 with a 2.90 ERA in 27 games. In 31 innings, he had 35 strikeouts and allowed only 18 hits.
Year with Mets: 2010
Stats with Mets: 3-3 W-L, 38 G, 4.91 ERA
Stats since leaving Mets: 3-3 W-L, 40 G, 2.93 ERA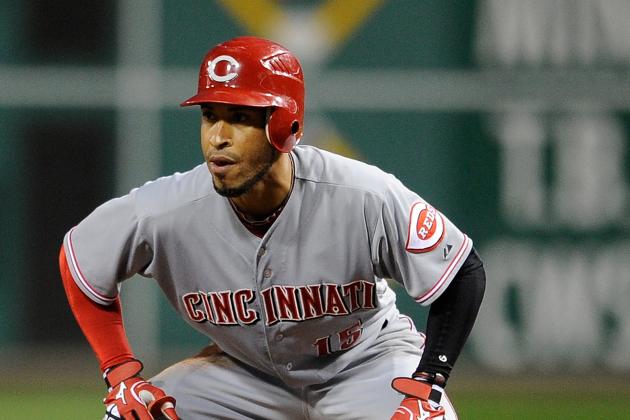 Joe Sargent/Getty Images

Infielder Wilson Valdez was a temporary lodger with the Mets, playing in only 41 games with the team in 2009. He performed well enough in his limited role, hitting .256 with 11 runs scored and two triples.
Since his brief sojourn in New York, he has played for the Phillies and, most recently, the Reds. With Cincinnati in 2012, he hit .206 with 40 hits in 77 games as a part-time player.
Year with Mets: 2009
Stats with Mets: 41 G, 22 H, .256 BA
Stats since leaving Mets: 287 G, 65 H, .243 BA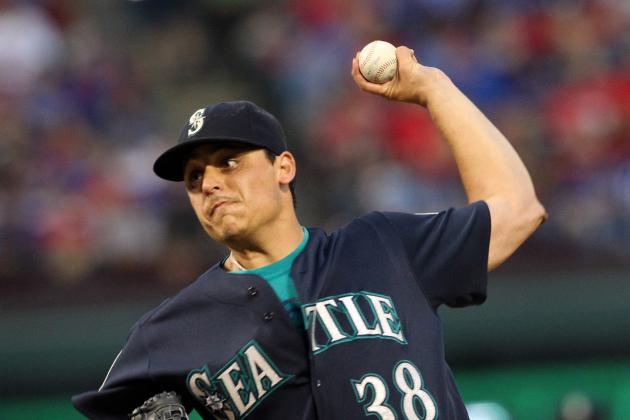 Layne Murdoch/Getty Images

Starting pitcher Jason Vargas arrived in New York in a trade that didn't benefit the Mets, and he left New York in a trade that didn't benefit the Mets.
Sent from Florida for pitchers Matt Lindstrom and Henry Owens in November 2006, he spent two games with New York in 2007 and posted a 12.19 ERA in that duo of appearances.
In December 2008, he was traded with fellow pitcher Joe Smith to the Indians in a three-team deal that netted the Mets Sean Green, J.J. Putz and Jeremy Reed. All three Mets acquisitions bombed in New York, while Vargas has since become a solid starting pitcher.
Pitching for the Seattle Mariners in 2012, he went 14-11 with a 3.85 ERA in 33 starts. He allowed only 201 hits and 55 walks in 217.1 innings and he tossed two complete games to boot.
Year with Mets: 2007
Stats with Mets: 0-1 W-L, 2 GS, 12.19 ERA
Stats since leaving Mets: 36-42 W-L, 110 GS, 4.09 ERA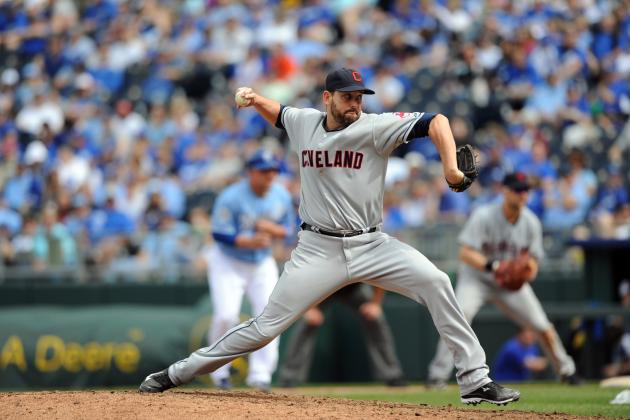 Peter G. Aiken-US PRESSWIRE

After spending a couple seasons in New York, relief pitcher Dan Wheeler bounced around the big leagues, finding some success along the way.
In 2005, for example, he posted a 2.21 ERA in 71 appearances for the Houston Astros and the following year he had a 2.52 mark in 75 games.
He wound up with Cleveland in 2012, posting an 8.76 ERA in 12 games, going without a decision.
Years with Mets: 2003-2004
Stats with Mets: 4-4 W-L, 67 G, 4.25 ERA
Stats since leaving Mets: 19-34 W-L, 492 G, 3.54 ERA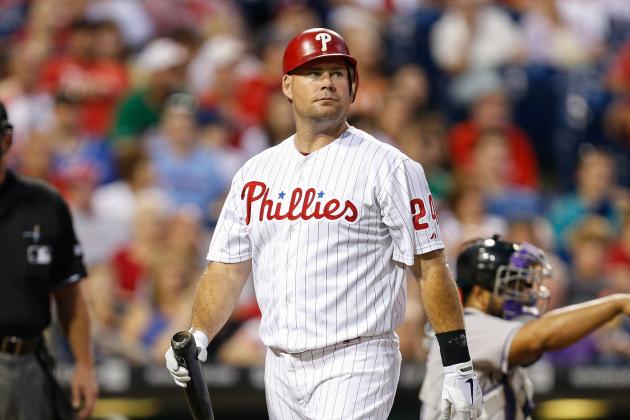 Brian Garfinkel/Getty Images

Who was the Mets' starting third baseman before David Wright? The answer, of course, is Ty Wigginton.
The defensively versatile California native arrived in New York as a 24-year-old in 2002 and, by 2003, was the team's first-string third-sacker. Alas, he was not long for the Big Apple, as he was merely keeping the spot warm for the top prospect Wright, who was waiting in the wings.
Wright arrived in 2004, which spelled the end of Wigginton's tenure in New York.
He has since bounced around the major leagues and has performed well almost everywhere he's gone—he's hit over 20 home runs in a season four times and in 2010, he was even an All-Star. He has played all over the diamond, including at first base, second base and in the outfield.
In 2012, he suited up for the Philadelphia Phillies, hitting .235 with 11 home runs and 43 RBI in 125 games.
Years with Mets: 2002-2004
Stats with Mets: 288 G, 29 HR, 131 RBI, .270 BA
Stats since leaving Mets: 1,027 G, 140 HR, 460 RBI, .260 BA