NFL vs College Football: Who Has Hotter Cheerleaders?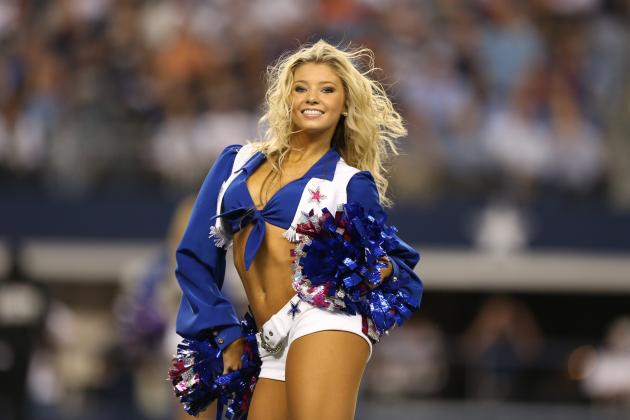 Matthew Emmons-US PRESSWIRE

Who has hotter cheerleaders? The NFL or college football?
This is one of life's toughest questions. I would rather answer the meaning of life or who shot JR than having to figure out if the NCAA or the NFL sport more hotties on the sidelines. It is so tough, I might have to draw up a slideshow to talk it out.
From the Oregon Ducks to the Dallas Cowboys, both sides have many cheerleaders to examine. Then you have the cold weather teams like Michigan State and the New York Jets followed by the sunny teams down south in New Orleans and The "U." There are just so many to look at, I hope we have enough time.
Enjoy.
Begin Slideshow

»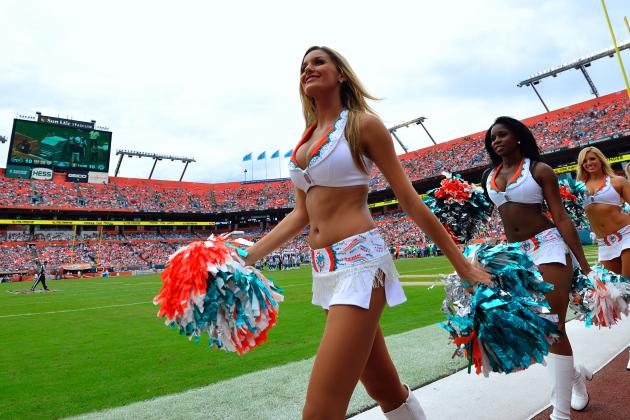 Steve Mitchell-US PRESSWIRE

The cheerleaders in Miami take the meaning of sexy to a whole new level. This won't be the last time we see them on this list.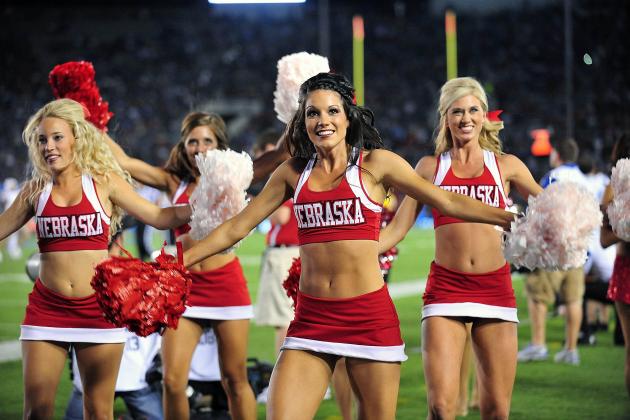 Gary A. Vasquez-US PRESSWIRE

With so many teams to choose from, Nebraska finds a way to make it into the top 30. Not too bad for those sneaky Cornhuskers.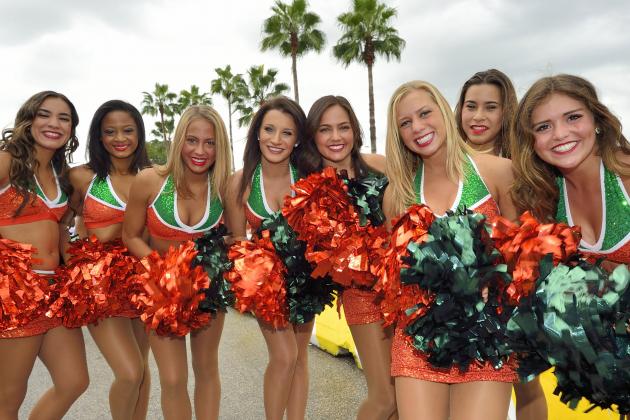 Steve Mitchell-US PRESSWIRE

It might not be the greatest season in team history, but the Miami Hurricanes haven't given up yet. And if they do, their cheerleaders will stay strong. That is a fact.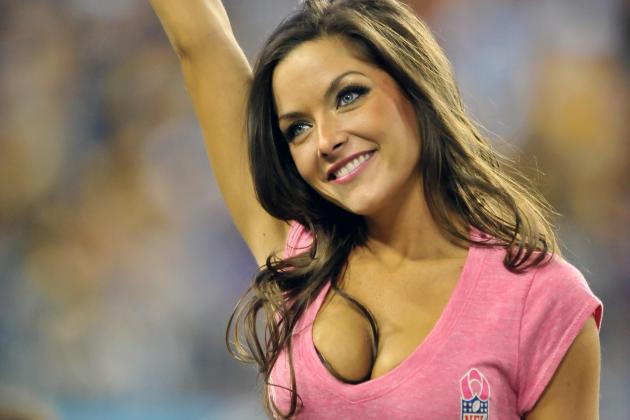 Jim Brown-US PRESSWIRE

So maybe the Tennessee Titans could have a stronger offense. At least we know the cheerleaders are still some of the sexiest women in America.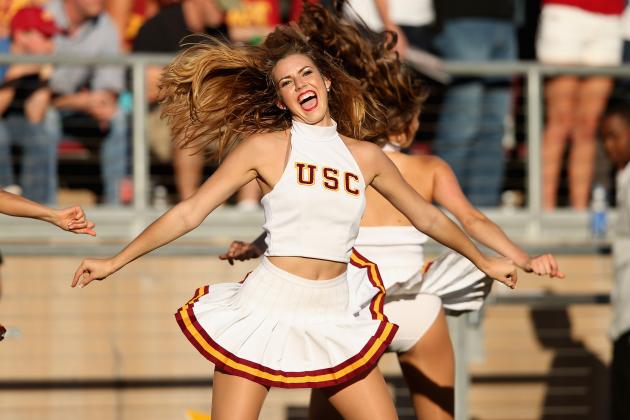 Ezra Shaw/Getty Images

The USC Song Girls are not only hot, they are one of the oldest cheerleading groups in college football. Nice to know that they were as sexy in 1950 as they are today.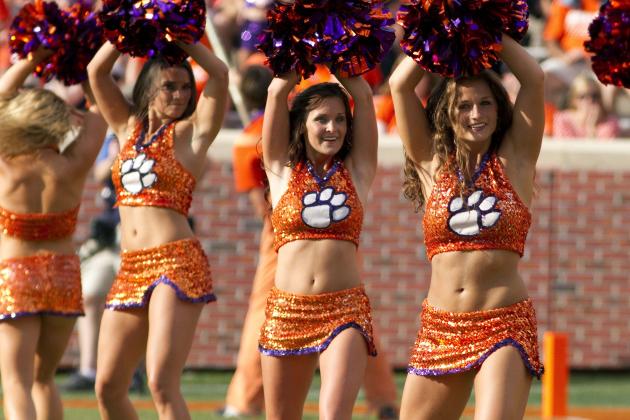 Joshua S. Kelly-US PRESSWIRE

You lose one game to a very good Florida State team and the bottom drops out. If Clemson continues to win, it should have no problem climbing into the top five again.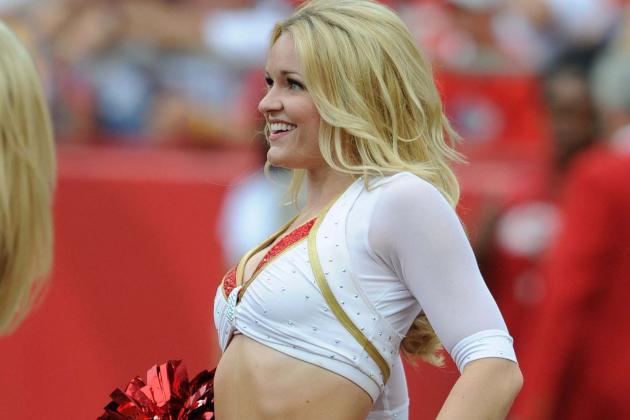 John Rieger-US PRESSWIRE

The fans at Arrowhead Stadium can explain to you this choice. Those lovely ladies along the sidelines don't get the respect they deserve in Kansas City.
Rich Schultz/Getty Images

Now that the Trojans aren't as flawless as once thought, maybe we can start focusing on the Song Girls and not the future NFL draft picks. Just maybe.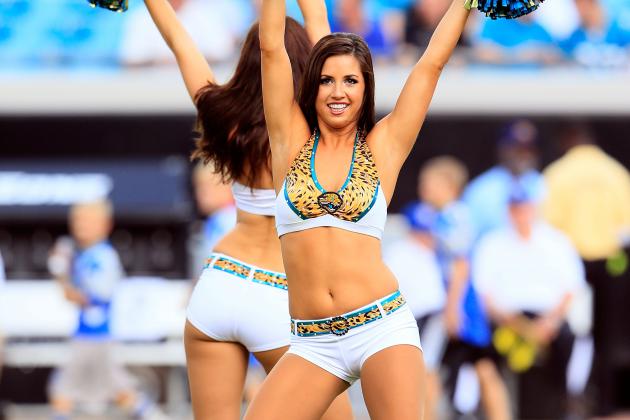 Sam Greenwood/Getty Images

Why do the Jacksonville Jaguars call their cheerleaders the ROAR? Not sure that truly matters to be honest.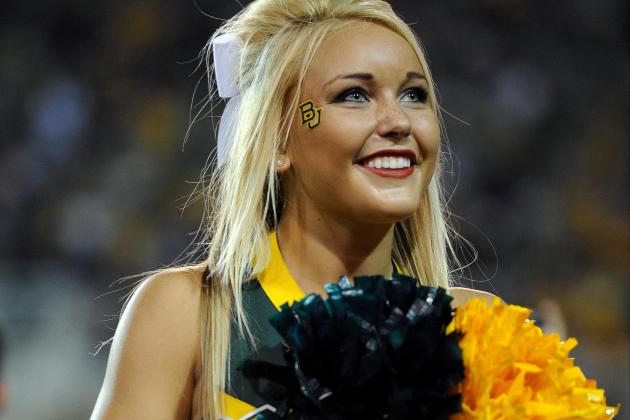 Jerome Miron-US PRESSWIRE

How is life after RGIII? Well, they don't have a great defense, but they do have the top-ranked passing offense in the NCAA.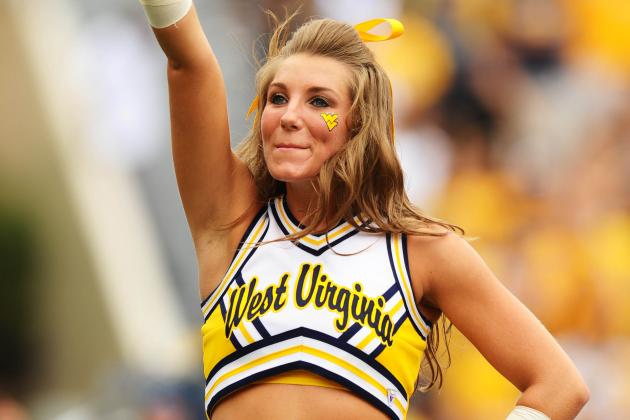 James Lang-US PRESSWIRE

After this past weekend's performance, those sexy sideline hotties didn't have much to root for. That should change next weekend when they play Kansas State. Or not.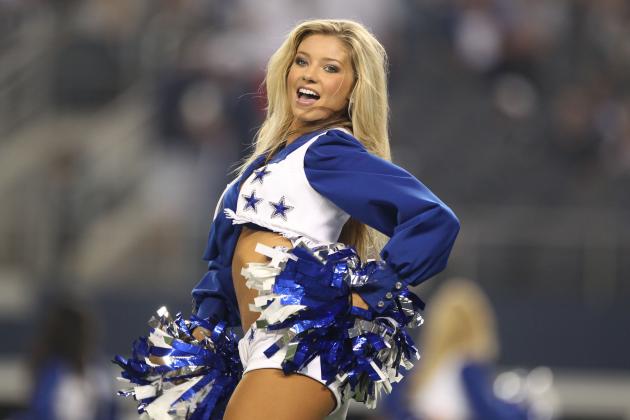 Matthew Emmons-US PRESSWIRE

The only NFL cheerleader squad to get its own reality TV program belongs to the ladies in Dallas. They must be doing something right.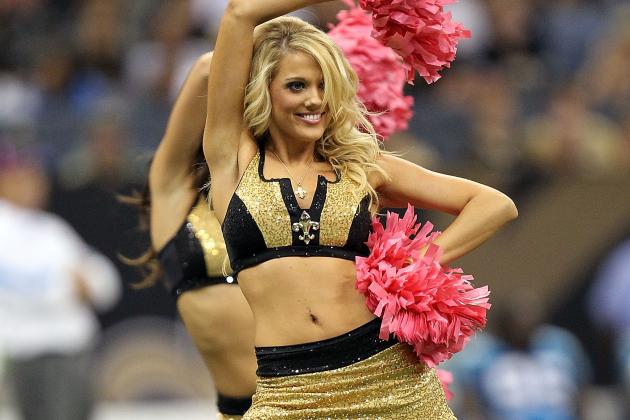 Ronald Martinez/Getty Images

Meanwhile, down in the Big Easy, the New Orleans Saints are not playing their best football. Their cheerleaders, however, are more underrated than Geno Smith in 2011.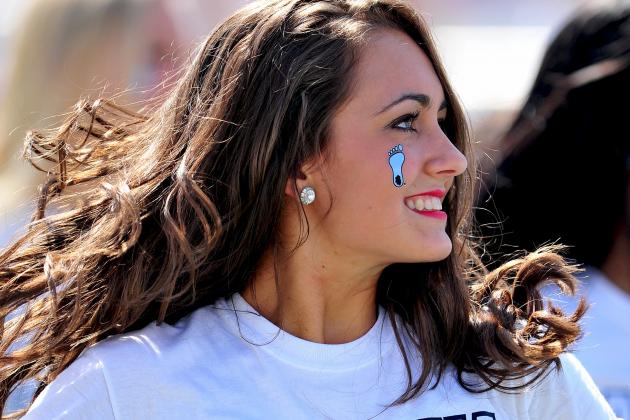 Lance King/Getty Images

If it wasn't for those amazing uniforms, the UNC cheerleaders might go unnoticed. What is it about that Tar Heel blue that makes fans crazy?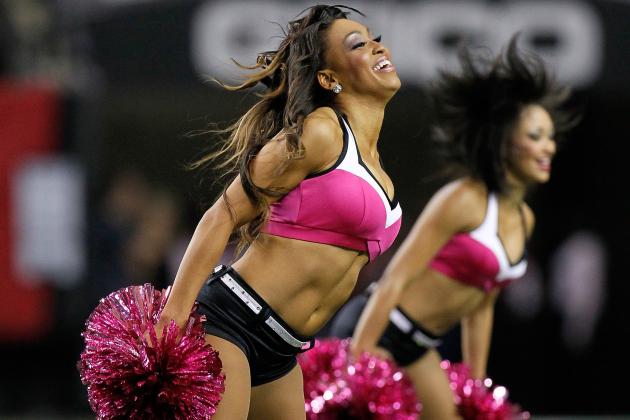 Kevin C. Cox/Getty Images

Is this finally the Atlanta Falcons year? Will they win the big one down in New Orleans? Only time and Matt's arm will tell.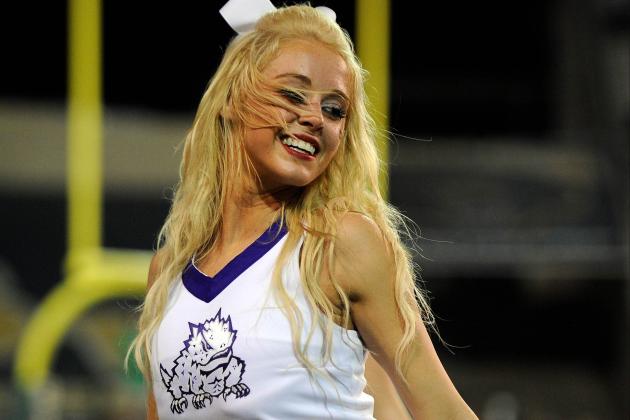 Jerome Miron-US PRESSWIRE

When did TCU join the Big 12? I must have missed that move last season, but aren't we glad they did?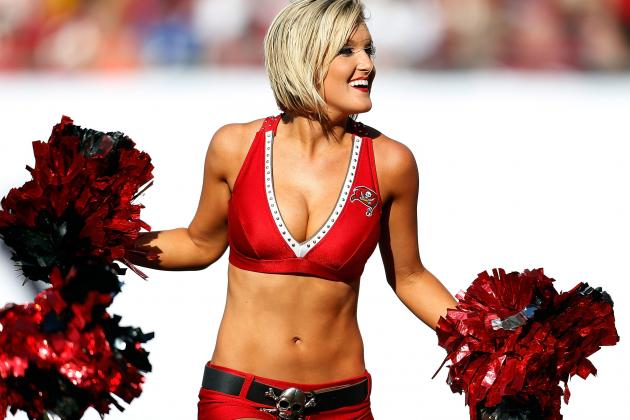 J. Meric/Getty Images

Once again, it is a Florida team that makes the list. We might have to make a cheerleader article based solely on Florida and Texas teams.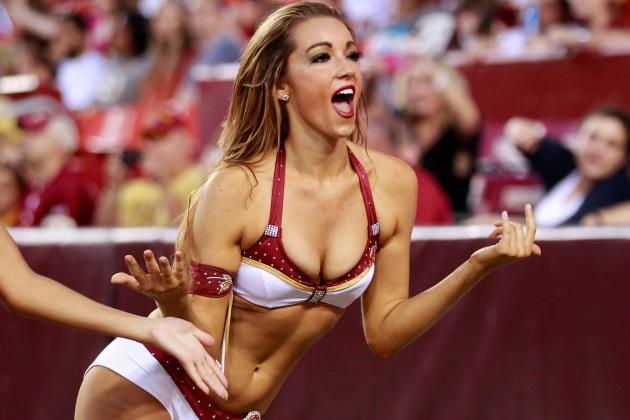 Geoff Burke-US PRESSWIRE

It isn't that I dislike the Redskins, it is just that I wasn't a fan. Now that they have RGIII, they are worth watching again.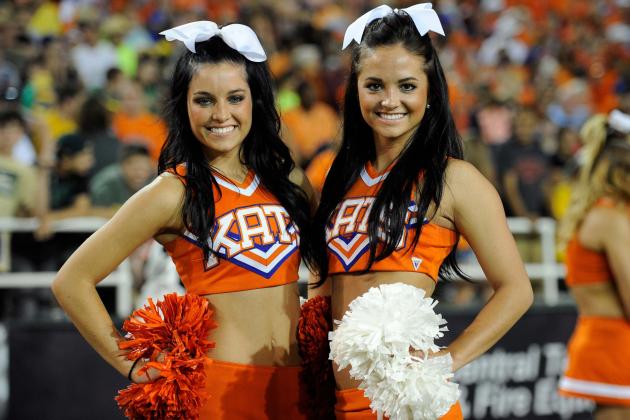 Jerome Miron-US PRESSWIRE

Sam Houston State? Really, Thomas? Yep. These two lovely ladies represent the several hundred across the U.S. who cheer on those less than noticeable teams.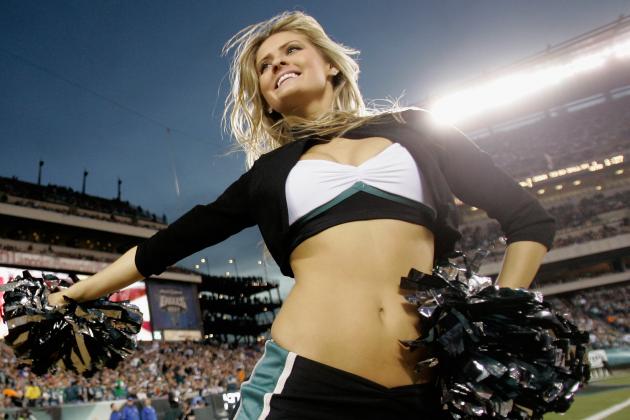 Rich Schultz/Getty Images

Why did I ever draft Michael Vick? Is it because I didn't think he would turn the ball over 45 times in the past two days? He has more turnovers than McDonald's.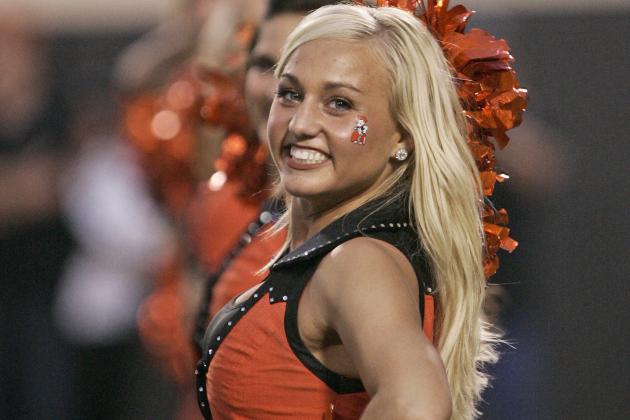 Brett Deering/Getty Images

When you lose every other game, you are bound to end up near the bottom of the Big 12. And it doesn't get any easier.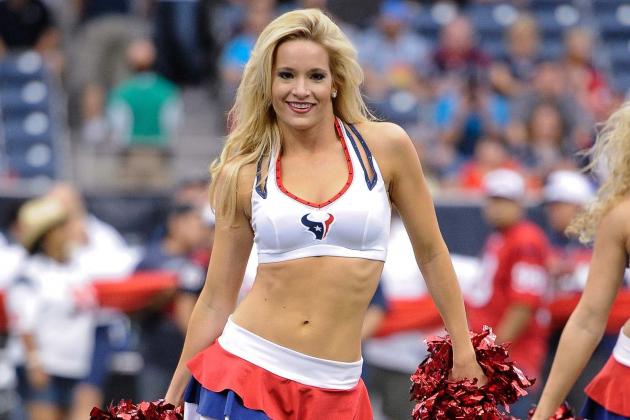 Jerome Miron-US PRESSWIRE

Not that any of what I say matters, but the Houston Texans will win the Super Bowl in 2013.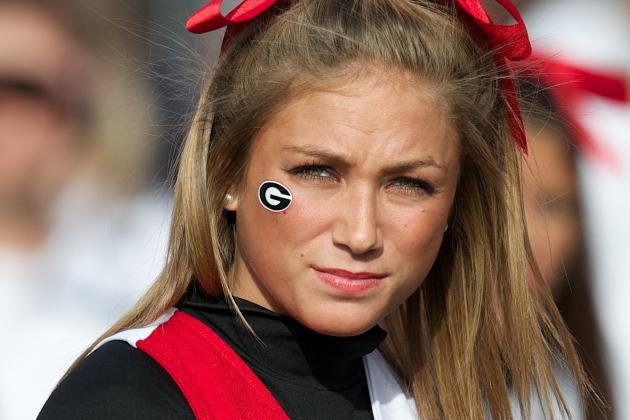 Dale Zanine-US PRESSWIRE

If the Georgia Bulldog cheerleaders wanted to come to my birthday party, I wouldn't say no. Come to think of it, I wouldn't say no to any cheerleader that wanted to come to my party.
Spruce Derden-US PRESSWIRE

The University of Alabama is the best college football team in all the land. And it isn't even close.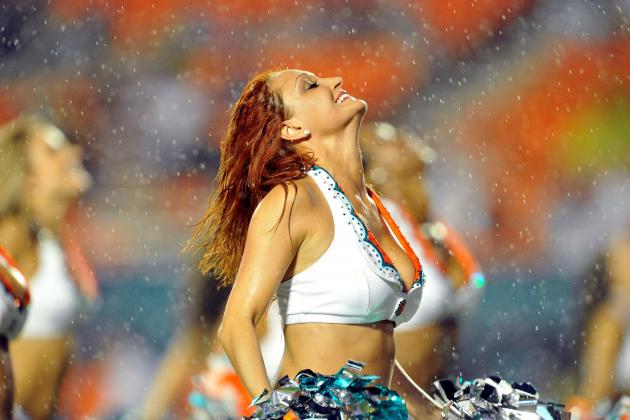 Brad Barr-US PRESSWIRE

Seriously now. What is with the Florida teams? How many of these smoking hot women cheer for them? But you can never have too many hotties.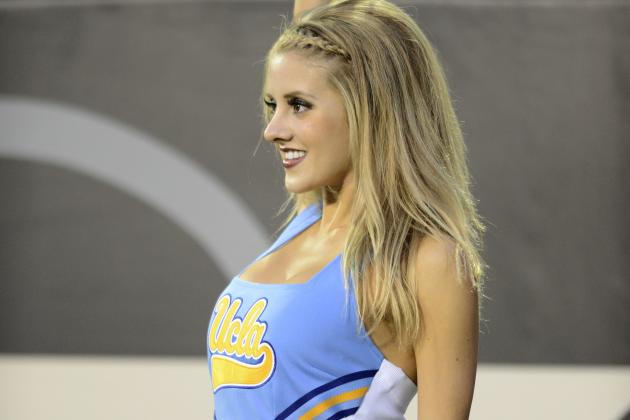 Ron Chenoy-US PRESSWIRE

The women of UCLA are making this race much closer than it previously was, but what other college football cheerleading team will join them?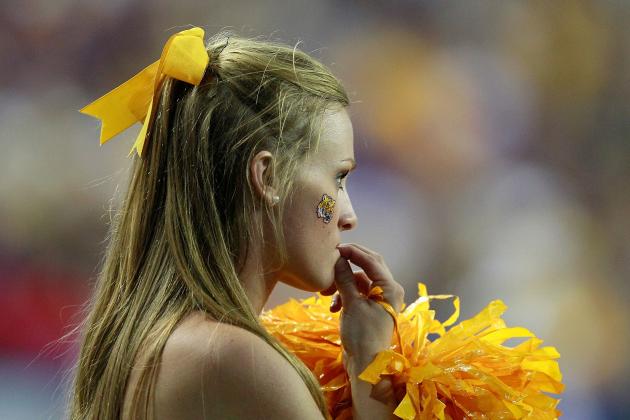 Kevin C. Cox/Getty Images

It is the Bayou Bengals squad. Don't let that Southern drawl fool you, these women are sexier than a Megan Fox/Jessica Biel love scene.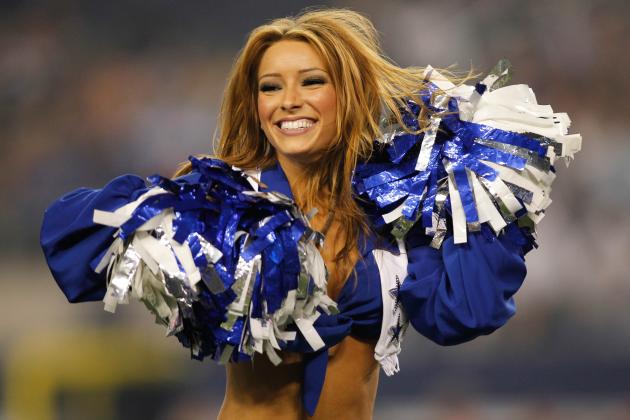 Tim Heitman-US PRESSWIRE

Since the late '90s, the Dallas Cowboys haven't been too impressive. But the entire world still knows about those lovely Cowboy cheerleaders. And that ain't changing.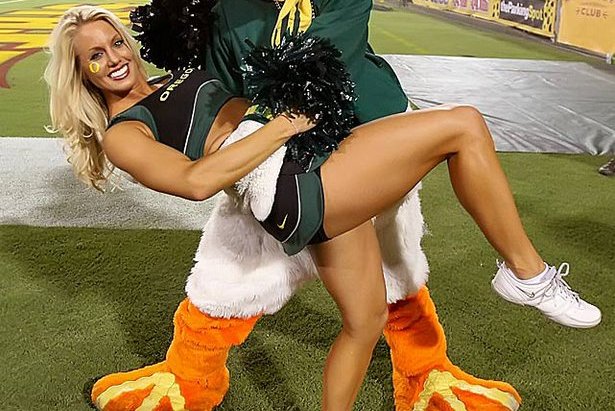 Image via facebook.com
Don't you ever forget about those beautiful cheerleaders from Oregon. Where do they find those women?
Troy Taormina-US PRESSWIRE

This contest was close, but I am beginning to see a trend with the ladies of the NFL.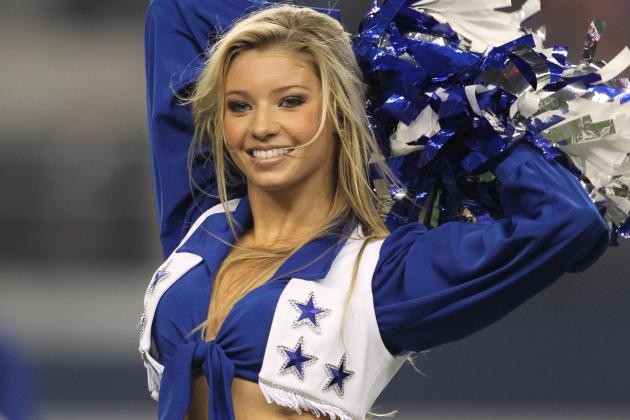 Matthew Emmons-US PRESSWIRE

Those women in college have nothing on the lovely sideline beauties from the NFL. The NFL cheerleaders win this close one by an eyelash.