Silva vs Bonnar: Keys to Victory for Stephan Bonnar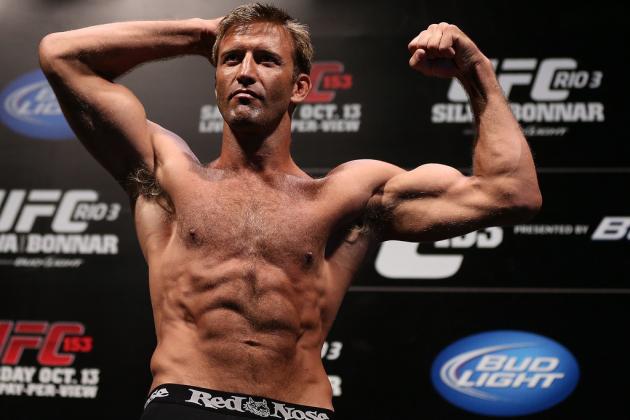 Photo by Josh Hedges/Zuffa LLC/Zuffa LLC via Getty Images
Stephan Bonnar and Anderson Silva will meet in an unexpected main event.
Bonnar enters as a steep underdog against the pound-for-pound best fighter on the planet.
With four-ounce gloves anything can happen, and Bonnar certainly has the skills to pull off the incredible upset in Silva's backyard. Odds go out the window when the cage door shuts.
This could be the capstone of Bonnar's long career, and possibly send him off to retirement on an all-time high. If he is the man to defeat Silva in the UFC he will go down in the history books much the same as Matt Serra did for defeating GSP.
Here are three keys to one of the biggest upsets in MMA history.
Begin Slideshow

»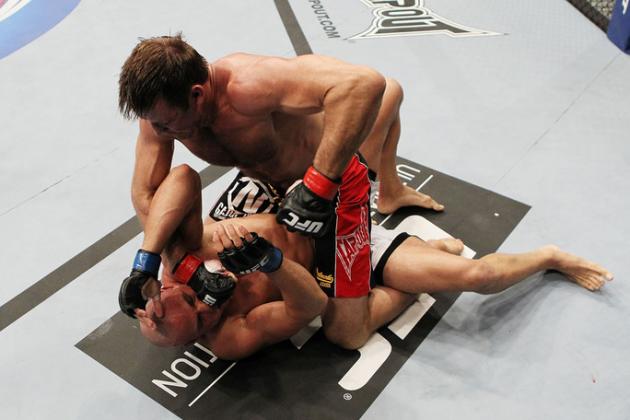 Photo by Josh Hedges/Zuffa LLC/Zuffa LLC via Getty Images
If Bonnar wants to win this fight, he must get it to the ground. Standing with Silva is not an option.
Silva has solid takedown defense when he focuses on staying on the feet. That was seen in the second-round against Chael Sonnen at UFC 148, but he often does not put his full focus on stopping takedowns.
Sonnen showed what closing the distance and putting Silva on his back can do at UFC 117, and Bonnar must do the same. Bonnar is much more skilled on the mat, and much larger, than Sonnen. That is a huge advantage for the long time light heavyweight.
The longer the fight stays standing, the more chances Silva gets to deliver the fatal blow. Bonnar must take him to the ground.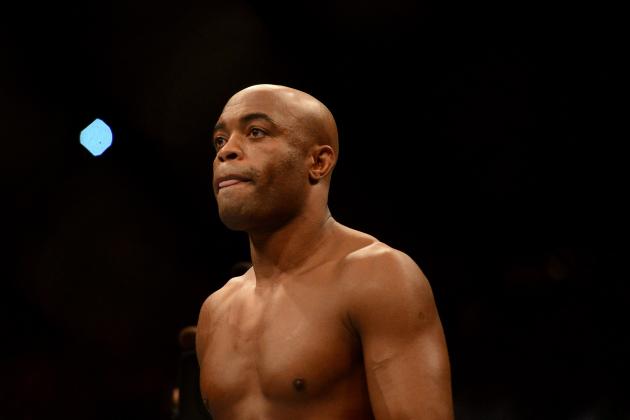 Mark J. Rebilas-US PRESSWIRE

Both fighters are taking this fight on short notice, and both are probably not in absolute peak shape. This gives Bonnar a chance to use his physically larger frame to wear down Silva.
If Bonnar can clinch against the fence or take Silva down and make him carry all of his weight, that will go a long way to sapping Silva's energy. It will make it tougher for Silva to explode and do damage as the fight drags on.
Silva will have the speed advantage and have less mass to carry around for the three rounds, but he will also have to expend more energy to get the big bodied Bonnar off of him.
Bonnar needs to make Silva work.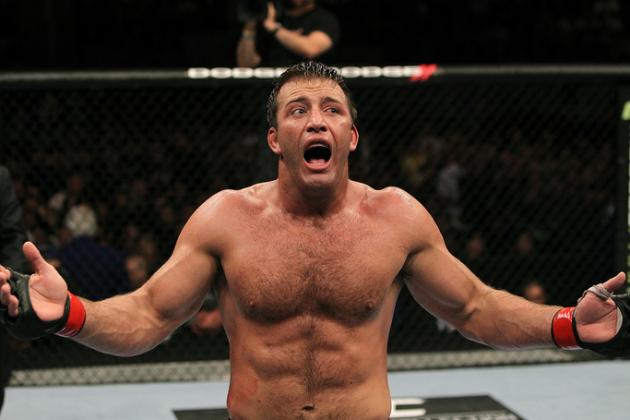 Photo by Josh Hedges/Zuffa LLC/Zuffa LLC via Getty Images
If there is one thing Bonnar has a penchant for doing it is making a fight ugly. He will need to do that one more time in Rio.
Bonnar is not a super athlete with massive knockout power. He will have to make this ugly and force Silva in to not fighting a smart fight.
"The American Psycho" is gritty. Grit may be the operative word for what he needs in this fight. Silva is a marvel. He is mesmerizing to watch in the ring for both the fans and his opponents. Bonnar cannot be suckered in to watching him do what he does best at range.
Get in and make this one ugly fight. That is his best chance for a historic victory.