4 Liverpool Players Who Need to Earn Their Spot Before January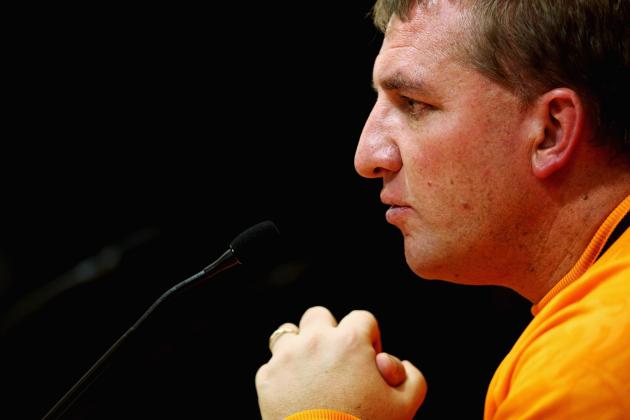 Clive Brunskill/Getty Images

Patience is a virtue, but just as the fans are waiting for Brendan Rodgers' revolution to yield results, the manager is playing a waiting game with several players.
Liverpool have earned just one win in the last seven games, but the hard facts on paper are somewhat misleading.
Rodgers has made strides in several departments, proving his possession-driven style of play is the way forward.
He has also implemented the use of youth, proving that every player has to earn his spot. This may be good news for the rookies, but it leaves several experienced players in the shadows.
Here are four players who will have to secure their place in order to continue their time at Anfield.
Begin Slideshow

»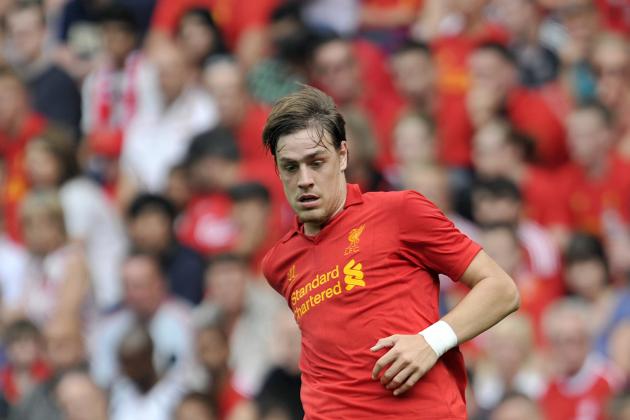 Clint Hughes/Getty Images

Sebastian Coates seemed liked the right choice for Liverpool; however his performances tell a different story.
Coates started in a mere eight games for the Reds in his debut season. He was overlooked in favor of Jamie Carragher, Liverpool's veteran defender, on several occasions and has not lived up to expectations.
It was reported by ThisisAnfield.com that "Liverpool are exploring the possibility of loaning out Uruguayan defender Sebastian Coates next season."
This season, Coates has not made much headway. The majority of the attention he has received this season is due to the comedic own goal he scored against Udinese in the Europa League.
After this dismal performance, Rodgers told Liverpool.com, "We were so loose at the beginning of the second half, it was frightening."
Coates has failed to cement his position in the back line, so it is no wonder that Rodgers has continued to overlook him.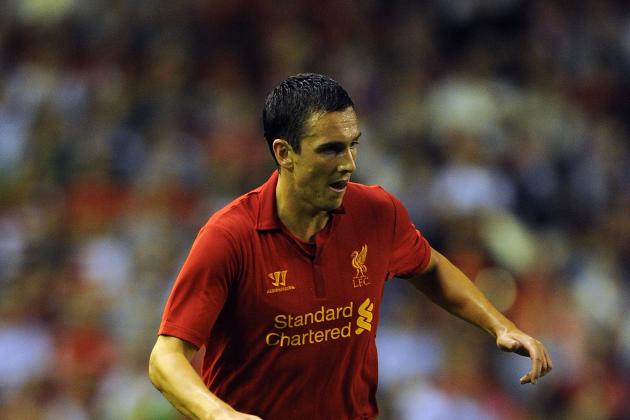 Chris Brunskill/Getty Images

Stewart Downing is not playing like a 20 million-pound man.
The former Aston Villa player has gotten his position stolen by a handful of less experienced players, including Raheem Sterling and Suso.
Brendan Rodgers has proven he is disinterested in a player's track record, but more interested in their present and future.
Downing is best known for his creativity and capability to beat a man—and let's not forget his successful crossing ability—but these have dwindled since he moved to Anfield.
Rodgers is rumored to have suggested Downing would be more suited to left back than his current position on the left wing. This is a fair point considering Downing's current statistical record with Liverpool.
Harold Cunningham/Getty Images

16 million pounds is a steep fee for a benchwarmer.
Much has changed for Jordan Henderson in the last 12 months though.
Henderson was signed in June 2011 and the steep fee added a level of expectation. Unfortunately, Henderson has yet to prove his worth and the fans are set to see a penny of the price tag.
It is questionable whether Rodgers would have participated in such an extravagant spending spree to entice Henderson to come to Anfield. Rodgers is known for giving young players a chance, however he has not been so generous with Henderson.
Rodgers told the Daily Mail Online, "I have said to him, that whatever happens, whether he stays or goes, there is nothing changes in the relationship him and I have."
It is difficult to predict what damage Henderson could do if he appeared on the pitch.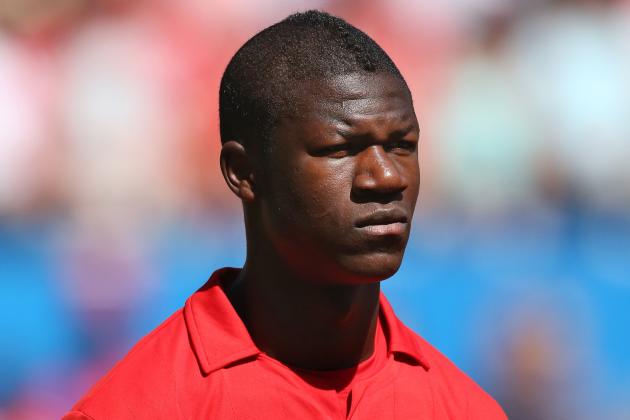 Tom Szczerbowski/Getty Images

Stephen Sama has yet to make a first-team appearance for Liverpool, despite his participation for the Reds in their preseason tournament in the United States.
Sama is a product of Liverpool's academy and was signed on a two-year deal from Borussia Dortmund.
Sama is only 19 years of age and has demonstrated strengths, including a penchant for passing and an ability to strike.
Sama has yet to make a significant impression with Rodgers, though, and could be on the firing line if he doesn't improve.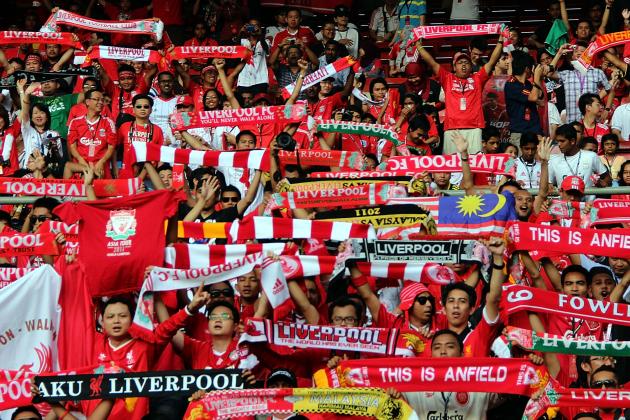 Stanley Chou/Getty Images

None of these players were signed by Brendan Rodgers.
So far this season, Rodgers proved the importance of his own ideas and has targeted certain players that embody the qualities he wants to see in his football team.
I believe Rodgers fosters the development of the players he recruited independently.
However if he does not see an opening slot within his program for the benchwarmers, they could be a lost cause.