5 Heads That Will Roll After Cincinnati Reds' NLDS Collapse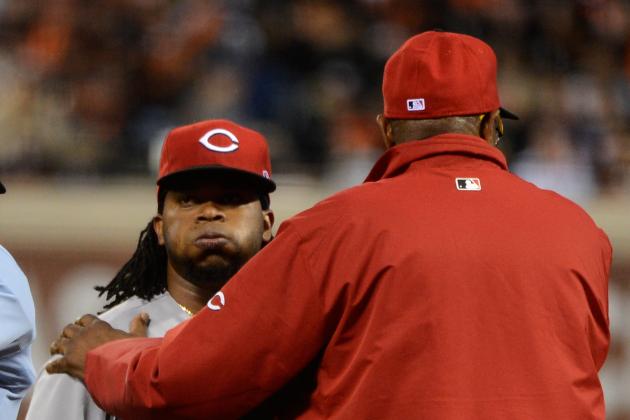 Thearon W. Henderson/Getty Images

In the wake of their collapse after holding a 2-0 lead in this year's NLDS, the Cincinnati Reds are now left searching for answers as they look to find that perfect formula that will get them over the hump in 2013.
Whether you're talking about the pitching staff, offense or coaches, there's certainly no shortage of blame to go around as this year's series is analyzed.
In baseball, you win as a team and lose as a team.
But in any case, here are some individuals that are likely holding onto their fair share of the burden as the Reds find themselves as spectators for the remainder of the postseason.
Begin Slideshow

»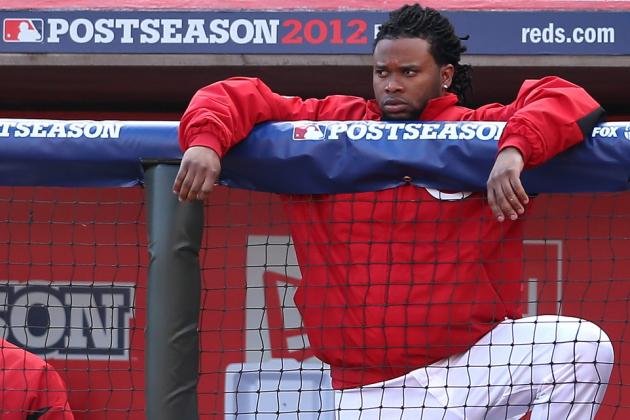 Andy Lyons/Getty Images

Johnny Cueto was in control early on in Game 1 of the NLDS, throwing six strikes in his first eight pitches.
Unfortunately for Cueto (and the rest of the Reds), those would be the only eight pitches he would throw in the series, as a pulled muscle would sideline him for the remainder of the NLDS.
The injury would force the Reds to scramble in Game 1, and while they would ultimately walk away from the game victorious, it set a less-than-ideal tone for how a team would want to manage a series.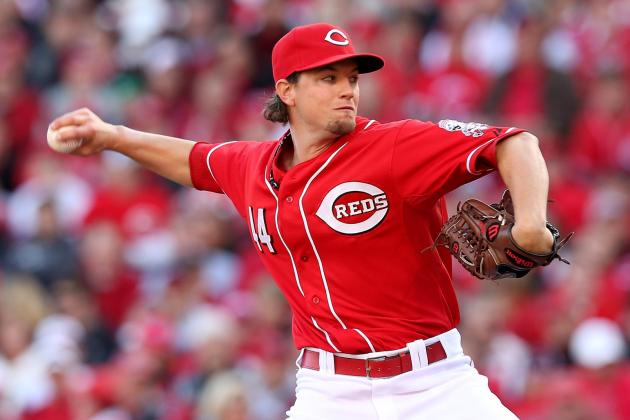 Andy Lyons/Getty Images

Getting the starting nod on Wednesday, Mike Leake had a great opportunity to close out the NLDS in front of the Reds home faithful just hours after an extra-inning loss.
Things couldn't have gone much worse for Leake, who lasted only 4.1 innings while giving up five earned runs, two home runs and issuing three walks.
Aside from keeping the San Francisco Giants hopes alive, the loss also gave San Fran the upper hand in terms of momentum, something they parlayed into a series win the very next day.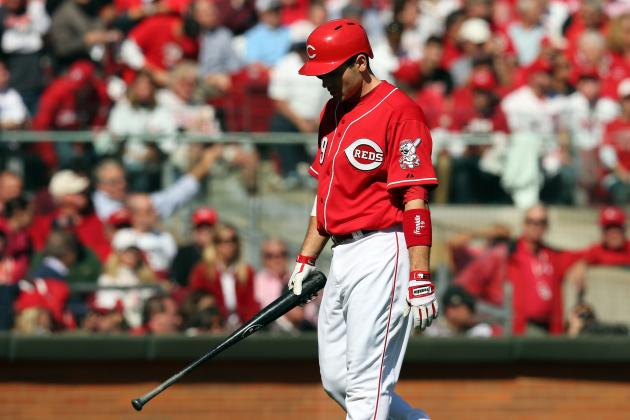 Jonathan Daniel/Getty Images

After putting up a .389 batting average during this year's NLDS, it might seem a bit harsh to push so much criticism towards Joey Votto in the wake of the Cincinnati Reds collapse.
But when you're owed nearly a quarter billion dollars in the next decade, the expectations will no doubt be taken up a notch.
After helping the team's offense to a 2-0 lead in the series, Votto struggled in the final three games at home, striking out three times in 11 at-bats while failing to drive in a run.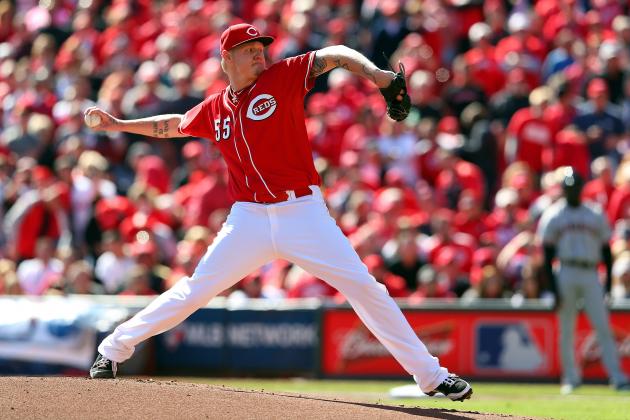 Andy Lyons/Getty Images

Not expecting to see action in Game 1 of the NLDS, Mat Latos did an admirable job filling in for the injured Johnny Cueto, throwing four innings of one-hit baseball, giving up just one run on a solo shot from Giants catcher Buster Posey.
With the series hanging in the balance, Latos once again took to the mound for Game 5 in the very role that the organization brought him over from San Diego for.
Latos struggled on Thursday, however, allowing seven hits and five earned runs in just five innings of action.
The real dagger would come in that fifth inning, when Buster Posey would once again go deep on Latos, this time with the bases full of Giants.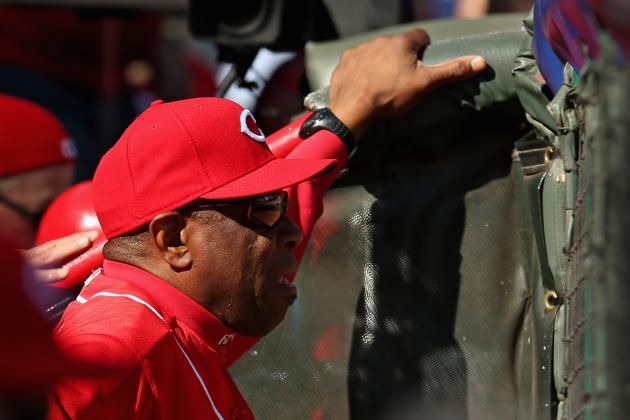 Jonathan Daniel/Getty Images

Whether or not it's deserved, the manager always takes the brunt of criticism anytime anything doesn't go as planned.
Complaints can come in any form, whether it's the decision to send a runner when the risk might outweight the reward, leaving a pitcher in just one pitch too many, or giving the pinch hitter a nod at a less than opportune time.
It will be no different this time around with Dusty Baker, as he'll no doubt gain his share of naysayers, even if the organization is indicating that they hope to have him around in future seasons.