Re-Drafting the Top 10 Picks of the 2010 NBA Draft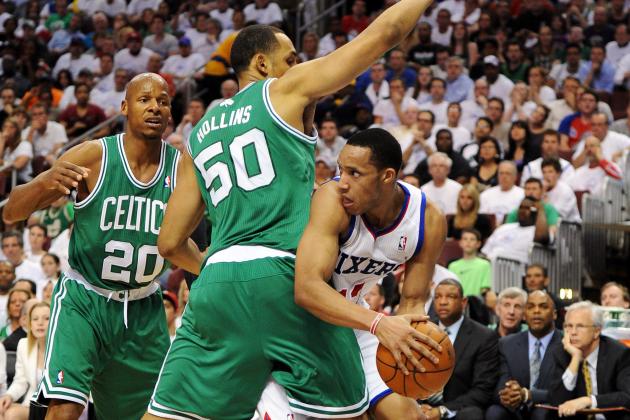 Drew Hallowell/Getty Images

In the 2010 NBA draft, mistakes were made. And guess what? There's still time to re-make them, even if we have the advantage of hindsight. The reason? So many players from this class have produced at a near equivalent level.
Choosing between these younger athletes might be difficult, but one thing is for certain: You probably aren't taking Evan Turner or Wesley Johnson any higher than they went.
Even David Kahn isn't that illogical.
Begin Slideshow

»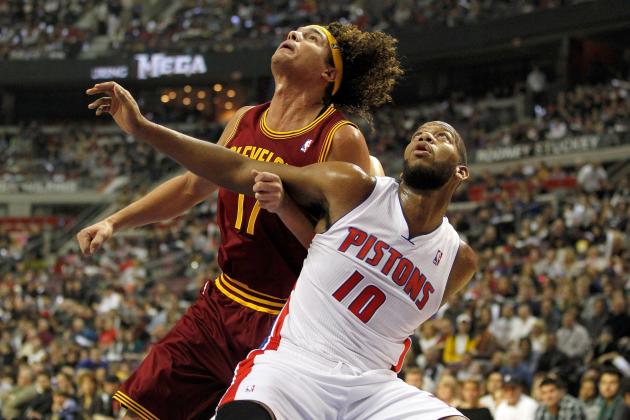 Gregory Shamus/Getty Images

At a certain point, you have to admit it. Greg Monroe might have been the seventh pick, he might not be flashy and he might never become a superstar. He also leads all third-years in PER, and he's unquestionably the best player on his team.
Per 36 minutes, Monroe averaged 17.6 points and 11 boards last year. While not the best defensive player in the world, he has the size and length to be serviceable. Offensively, he's a whiz, providing wonderful touch around the rim and keen court vision.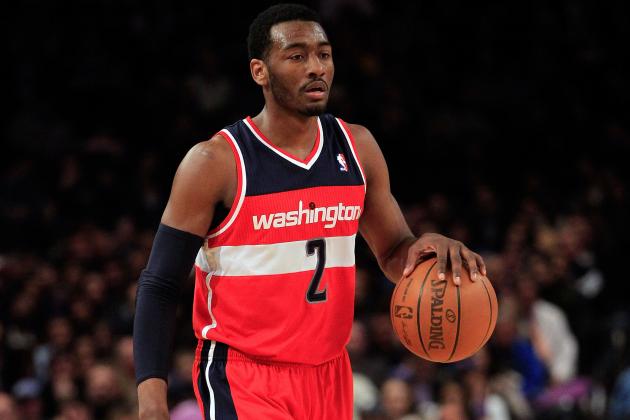 Chris Trotman/Getty Images

It seems our No. 1 pick has fallen. I still believe, though there is much reason for concern. The Wizards are not exactly renowned talent cultivators, and John Wall seems to be withering in certain aspects of his game. Last season, he made three three-point shots. No, this is not a typo.
Still, at 16 points and eight assists per night, Wall has a solid foundation. If he ever improves that shaky jumper, superstardom is in his sights.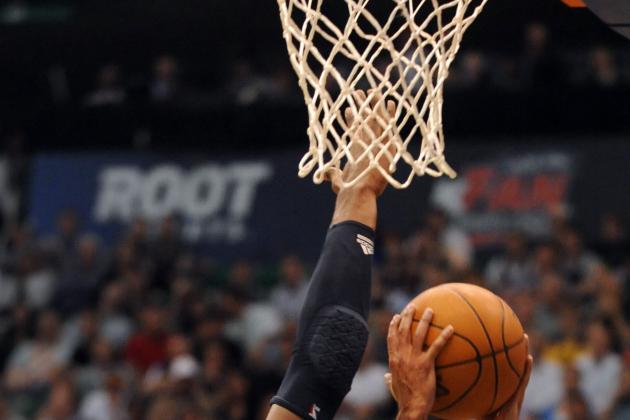 Steve Dykes/Getty Images

Were you expecting DeMarcus Cousins in this spot? Derrick Favors was drafted at No. 3 in 2010, he fell to No. 3 in this redraft and it feels like a wild success. Favors has improved markedly, albeit under the radar. Once a prospect slips into a Utah Jazz uniform, he tends to be forgotten.
Once out of New Jersey, Favors flourished. Last season, he claimed a 17.1 PER while flaunting some immense defensive potential. He's raw, but that's part of the allure. Imagine how good he'll be when polished. Related: He also just turned 21.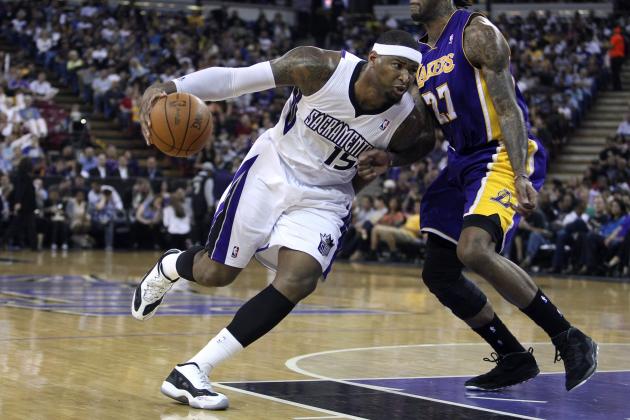 Kelley L Cox-US PRESSWIRE

DeMarcus Cousins fell all the way to No. 5 in the 2010 draft and figures to make quite a few teams regret their decision. He's the biggest talent of them all, despite the temper issues.
DeMarcus showed fantastic growth in his second season, developing a far jumper to go along with his bruising paint play. At a 21.72 PER, he's come a long way from an oft-disappointing rookie season.
The problem—aside from how Cousins can be, say, unstable—is that he shoots poorly near the rim. I'm not sure that such an issue resolves itself as one's career goes forward. Still, you could make an argument for DMac at No. 1.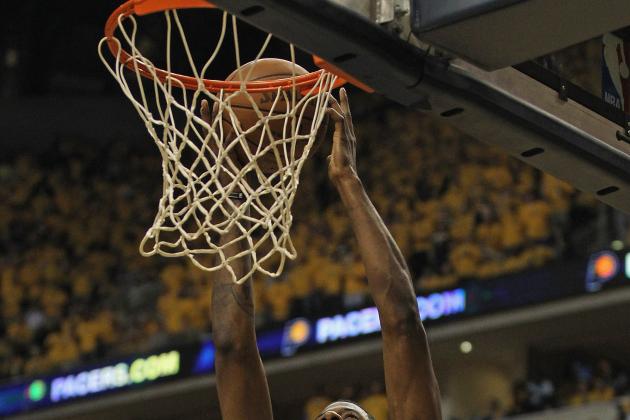 Jonathan Daniel/Getty Images

This guy actually plays for a winning team, and I wouldn't be shocked to see him emerge as the best player of this class. No. 5 might be underselling his potential, considering his size, leaping ability and handle. On draft night, Paul George fell down to No. 10, though to many that was a reach.
The Indiana swingman was considered raw with unproven upside. The upside is even higher up these days, as Paul George has grown since getting drafted (via The Indianapolis Star). Good scouting by Indiana, predicting human growth.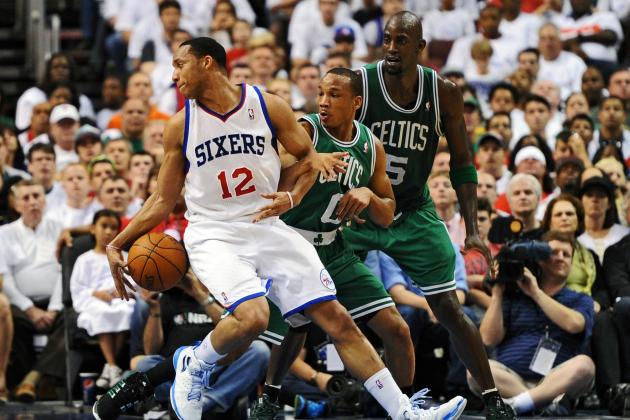 Drew Hallowell/Getty Images

Uh-oh, we have a No. 2 selection with serious bust potential. This is a hopeful "six" because there is plenty of reason to believe that Evan Turner will never be good.
If you blurred out the hoop during a Sixers game, Turner would appear to be an All-Star. He's quick, agile and gets to the rim. His only problem is that the ball never goes in—which is quite a big problem.
Since Turner had a rough start at Ohio State, there's a fair chance that he turns it all around. It's unlikely, but I could see a team gambling on the possibility.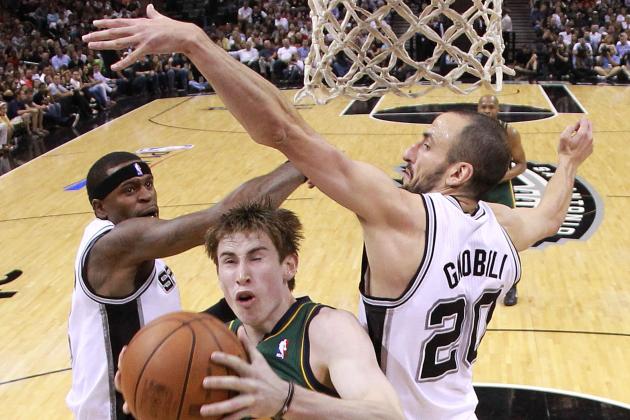 Ronald Martinez/Getty Images

My, is Utah replete with first-round talent. Gordon Hayward improved in anonymity last season, winning 30 minutes of playing time on a playoff team. The kid can shoot and pass, and he rarely turns the ball over.
He was taken at No. 9 in 2010, stumbled out the gate in 2011 and has gotten it back together as one of the NBA's most promising young swingmen. Hayward doesn't have Paul George potential, but he could be a fine starting guard for years to come.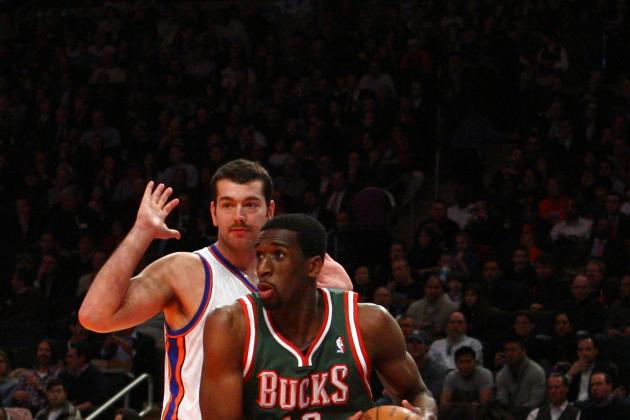 Chris Chambers/Getty Images

His conventional numbers are terrible, so I won't bother citing them. Suffice it to say, Ekpe Udoh is a poor rebounder who struggles to create his own shot. He's probably not whom you'd want at the No. 6 spot he rose to on 2010 draft night.
That's not where the Udoh story ends, though. Ekpe has been the best defender in this draft class, and he plays the pick-and-roll perfectly. He has excellent length, lateral movement and superior timing. Pair him with an offensive big man, and you have a fine frontcourt rotation.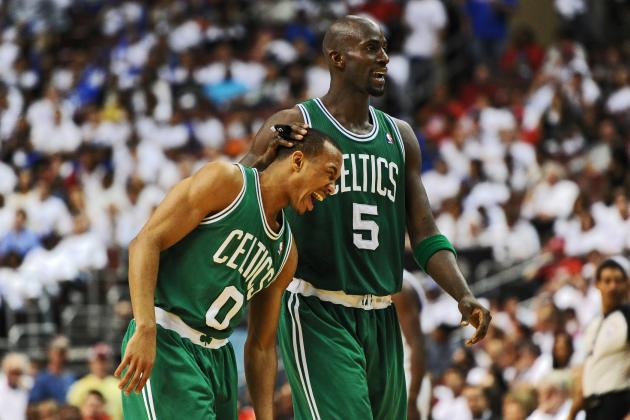 Drew Hallowell/Getty Images

He has no real position, but he's already claiming starter's minutes. If Udoh has been the best defensive player from this draft, Avery Bradley has been the best defensive guard. He's already giving quality minutes to a playoff team, and despite his offensive limitations, Avery is keeping a respectable field-goal percentage.
Bradley might represent the largest jump in any redraft, seeing as he went at a lowly No. 19 selection in 2010. The Celtics manage to either make players better or see the good in players that others miss (see: Rajon Rondo).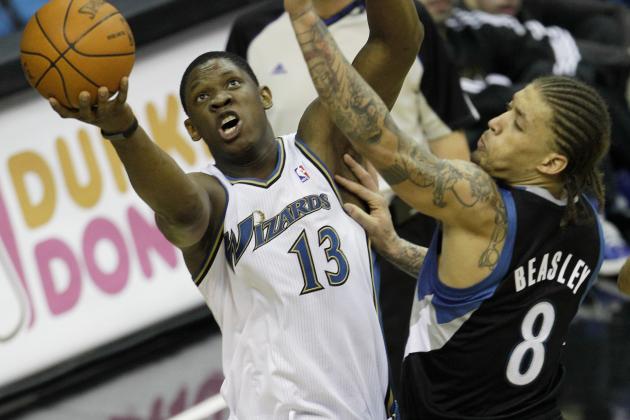 Rob Carr/Getty Images

France's best young prospect is lengthy and bouncy. Kevin Seraphin could be John Wall's best running partner if he keeps refining that game.
Seraphin fell down to No. 17 on draft night on account of being raw. Well, the raw is starting to ripen. He also shot over 40 percent from 3-9 feet, 10-15 feet and 16-23 feet (via HoopData). He's a rare bright spot on a blighted Wizards squad, managing to claim an above-average PER in his second season.