What Each Cincinnati Reds Core Player Should Work on This Offseason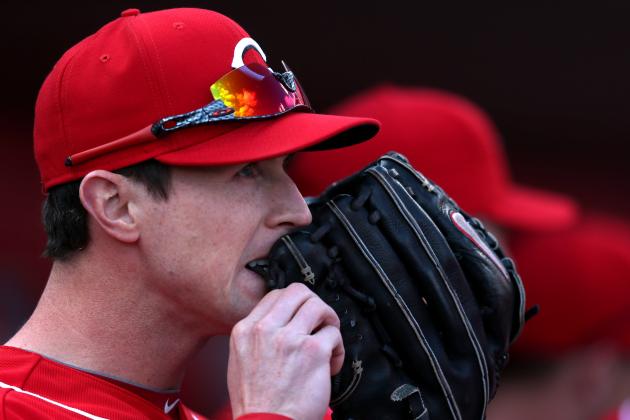 Jonathan Daniel/Getty Images

Now that the 2012 season is in the books, it's time to look ahead.
The Cincinnati Reds are close. They're very close to being a great team. This is virtually a young core. Some of the guys are good, but can be much better. You've got some guys like Drew Stubbs who need a major overhaul. And you have young guys like Zack Cozart who just need a slight tweak in their hitting approach.
Here's what they need to work on this offseason.
Begin Slideshow

»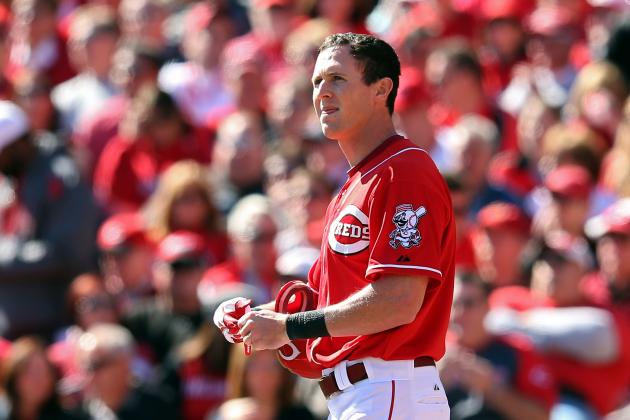 Andy Lyons/Getty Images

Drew Stubbs, you have so much potential.
In 2010 you were a beast, stealing bases and hitting bombs. You started to trail off in 2011, and this season was a complete debacle. Here's the thing—your stance and swing look exactly the same as they always have. Your approach to each at-bat seems to be the same as well.
Here's what you should change: Widen your stance and lower your hands just a bit. We want short and quick. This way, you realize you have more time to decide whether it's a good pitch to hit or not.
You're gonna sacrifice some of your power with this approach, but we need you on base, brother. Under .300 OBP is not gonna cut it. It's gonna get you benched and perhaps traded.
Shorten up and just try to hit line drives up the middle—no overswinging, no swinging for the fences and no rolling over grounders to the left side. If it's not a strike, leave it be. If it is a strike, short and quick through the ball. More singles and more walks.
You get on base, say at a .350 clip, you're a 50-60 SB guy, and you get a fat contract.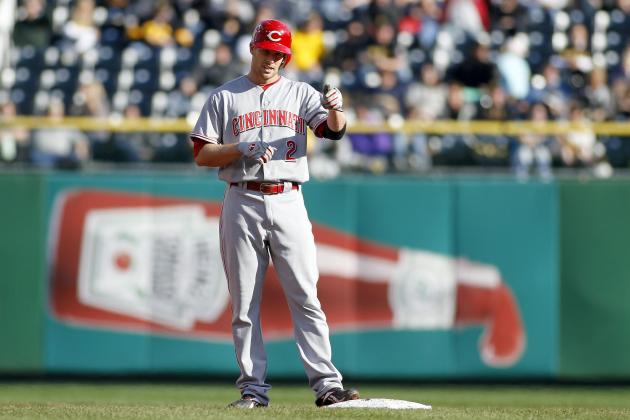 Justin K. Aller/Getty Images

Great rookie season, Zack. I'm not gonna touch your fielding—it's plenty smooth. But like Stubbs, your on-base percentage was under .300. We can't have that, Zack.
We can't have that.
I notice that you love the ball middle-in. In other words, you are a dead pull hitter. It works power-wise, as you crushed 15 homers and 32 doubles this season. But it greatly affects your ability to draw walks.
Plus, when you try to pull everything, if you don't catch the ball flush with the bat, you will produce a ton of pop ups, swings and misses and rollover ground outs to the left side. But if you let the ball travel and think more up the middle and right center, you'll recognize pitches better and be able to walk more.
Don't worry, you'll still be able to get extra-base hits and home runs, but this way, you'll get some to all fields and become a more complete hitter. And the extra walks will get your OBP to around .350 and make you a lot more cash.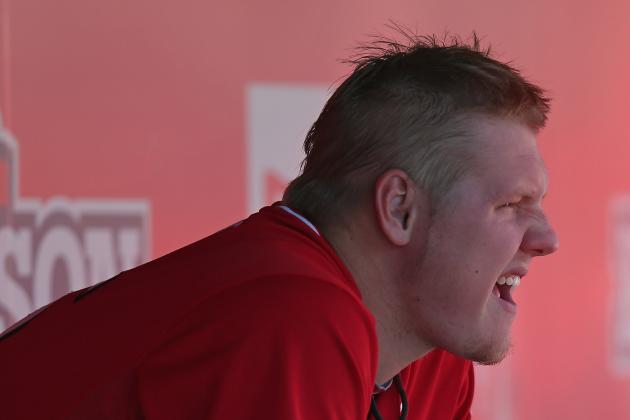 Jonathan Daniel/Getty Images

Matty, my man, helluva season. You were a BEAST down the stretch.
Just chill with the emotions a little bit on the mound. You don't need me to tell you this. You know it. Hell, you're what, 24? When I was 24, I didn't have control over my emotions either.
And we love your fire, so don't lose that. Just a little more even keel out there is all. Watch some film of Curt Schilling. Watch Pedro. Just a little more stone faced. You want to get those borderline calls. And umps love to stick it to guys who are demonstrative out there.
Plus, when you can control your emotions, you can be more consistent in tough situations. Other than that, keep going right at people. We love it.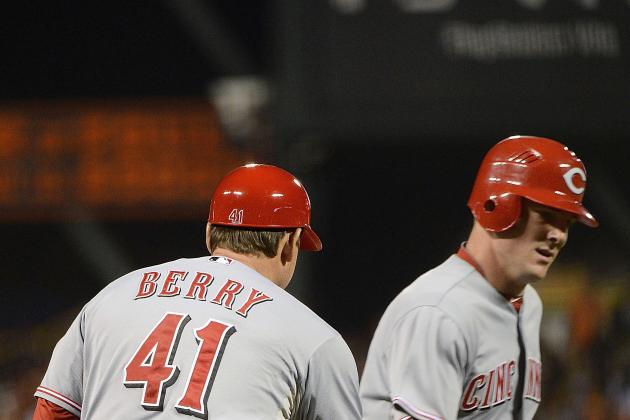 Thearon W. Henderson/Getty Images

Phenomenal year, Jay. You were large in 2012. 34 bombs and 99 RBI. Had a couple long slumps, but for the most part, you were on it.
Here's the thing, though: the .252 batting average. It feels like you have the tendency to get a little too pull-happy at times—and it costs you.
You've got power to all fields, but you don't hit many opposite-field taters. Gotta let that ball travel in just a little bit more. In that ballpark, you can afford to do so, because you can still hit four-baggers to center and left.
Just imagine if you could hit .280 or .290, with all those ducks on the pond. You'd lead the league in RBI for sure. So, just work a little more up the middle with your approach and use the whole field.
Other than that, thanks for a great season, and we can't wait to watch you in 2013 and beyond.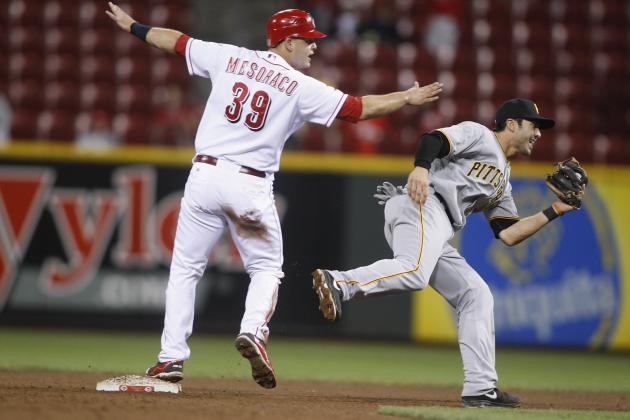 John Grieshop/Getty Images

Look buddy, it's not your fault the Reds traded away Yasmani Grandal and put the catching future solely on you. Regardless, that's the case. And I'm gonna give you two things to work on.
First, I'm gonna tell you what I told Zack: You gotta chill with the trying-to-pull-everything stuff. This is the majors, man. You gotta be able to go the other way. You can't pull a slider on the outside corner into anything positive. You gotta smash that to right field.
Secondly, you gotta cut down on that swing, kid. You are just swinging from your heels on every cut. Can't do that. Not in the majors. Gotta shorten that swing and stay up the middle with the approach. Gotta stay inside the baseball with your hands; can't come around the ball with a long swing.
Here's what to do. Get a ton of film of Buster Posey. He goes "short to, long through." He hits for power and average to all fields. Look, you've got potential. You've got power and quick hands and a strong core.
Make these adjustments and you won't be on the bench.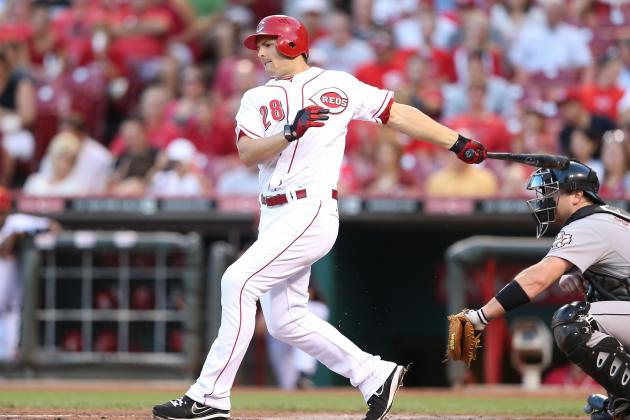 Andy Lyons/Getty Images

I don't know what it is with the Reds organization, but other than Joey Votto, it seems like every kid who comes up from the minors is a dead pull hitter.
Heisey, you are right in that mold.
You've got to use the whole field, bud. Short to, long through. Keep the hands inside the ball and be up the middle/right center with your approach. You've got wheels and play great defense, but you're too inconsistent at the plate.
You want to be in the starting lineup every day?
Fix the pull-happy stuff, son. That's how.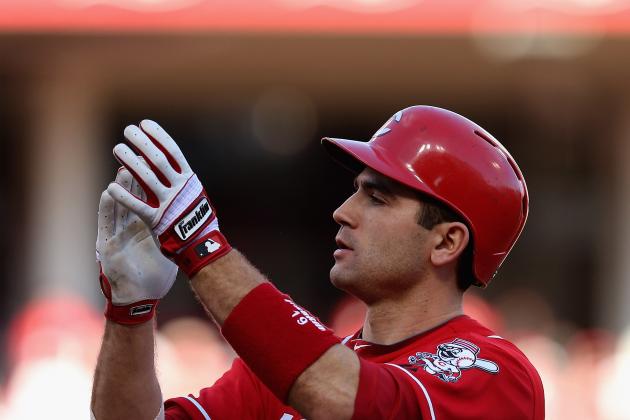 Jonathan Daniel/Getty Images

You're fine, Joey. Just get that knee healed and get that oppo' power back!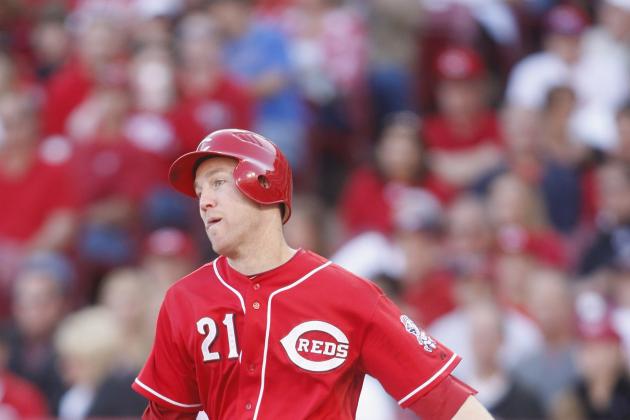 John Grieshop/Getty Images

Todd, my man, sweet rookie season. That was huge. Great defense at three different positions. And you murdered some homers (didn't he, R.A. Dickey?). And I'm all for being aggressive.
But my God, you gotta chill with the swinging-at-everything plan. Just work on that patience a little bit. You're gonna need it next year, playing every day.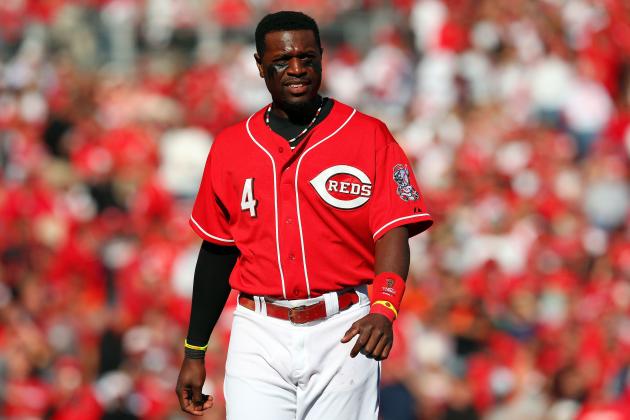 Jonathan Daniel/Getty Images

B-Phil, great season—big hits, nasty defense, the whole nine.
But the baserunning, man. Getting picked off, not understanding when to be and when not to be aggressive—that stuff can't fly, man. It hurt you in Game 3 of the NLDS. It's cool to have fun and smile and chat it up with the other players and the umps—but you gotta be focused out there.
Can't give away baserunners.
Other than that, I'm glad you signed that long-term deal and look forward to watching you in 2013 and beyond.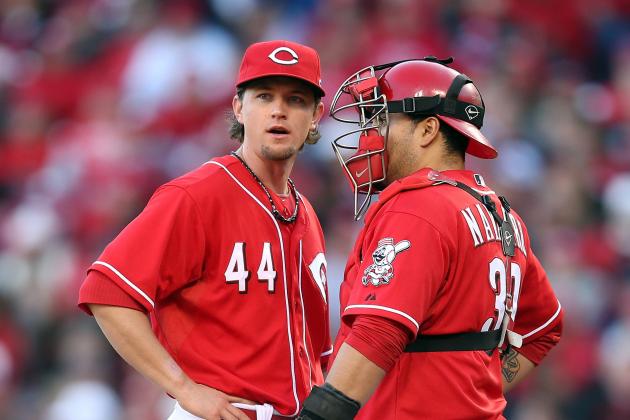 Andy Lyons/Getty Images

Learn how to throw the knuckleball.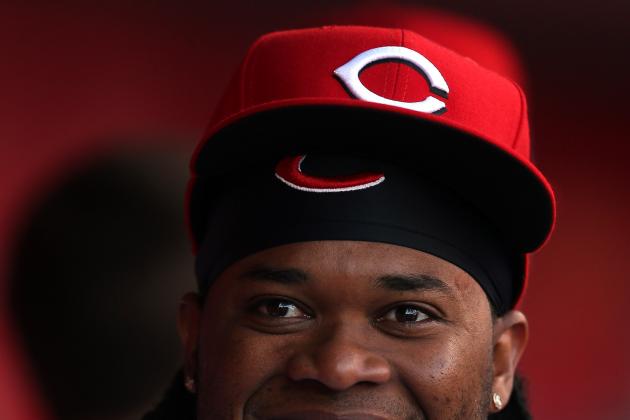 Jonathan Daniel/Getty Images

Great season, my man. Don't have much for you. You've got three pitches that you can throw for strikes that can also miss bats.
I'd just work on that breaking ball a little bit to make sure it drops more. Get on top of it, so hopefully it won't hang as much.
Other than that, I can't wait until next year to watch you deal.