Cincinnati Bengals vs. Cleveland Browns: Live Score, Highlights and Analysis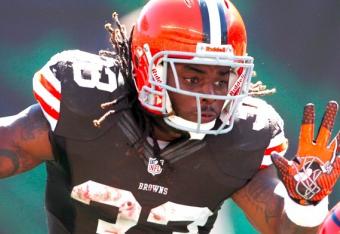 In their second meeting of the young 2012 NFL season, expectations are not what you'd think they would be (ironic as that statement sounds) for the Bengals and Browns. The Bengals enter the game 3-2 and in second place in the AFC North, while the Browns are winless at 0-5.
Cincinnati 24, Cleveland 34—Final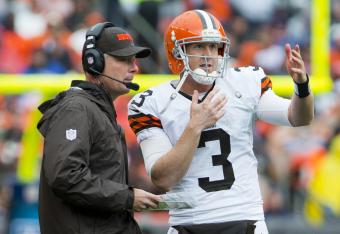 I do not think I've ever seen a team quit like the Cincinnati Bengals have. It's very plausible to get 10 points in two minutes, but they continue to throw over the middle and have no hustle to get back to the line. It's got to be disheartening to watch as a fan.
Browns win, 34-24.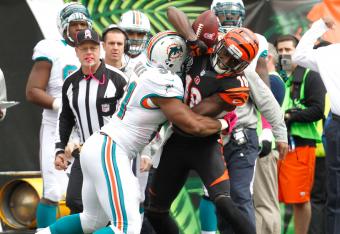 Turnovers have killed the Bengals today. The big anticipated match was Joe Haden vs. A.J. Green, which Green has mostly dominated—he's collected 135 yards. However, fumbles and a costly pick-6 have killed the Bengals.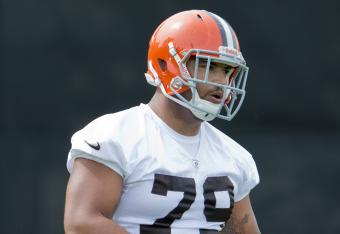 So close, and yet so far. Andy Dalton coughs up the ball after getting hit from behind and that will seal the win for Cleveland.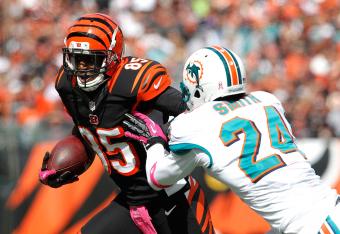 Cincinnati is marching down the field with no issues—got to wonder what has kept them from doing it the entire half. Cincinnati was up 14-7 at halftime before being outscored 27-3, and are now about to put up their second touchdown in three minutes.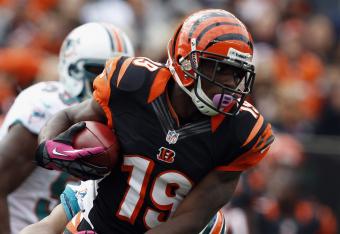 Brandon Tate gets a decent punt return, sticking the Bengals right around midfield—good positioning for a quick score.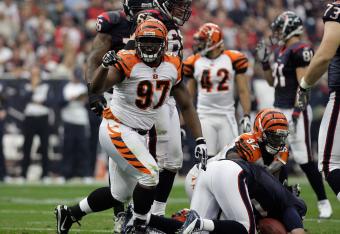 Now on 3rd & 4, the Bengals must stop Hardesty on this play. Losing time is bad enough, but they cannot afford to let the Browns gain another yard if they want to stay in this ball game.
Live Score: The second I brag on Cleveland's secondary, A.J. Green burns Joe Haden down the field, and the Bengals inch closer with a 57-yard score.
Probably too little too late, but again I remind you—this could be a one-score game based on the field goal that never happened prior to halftime.

This has been an impressive showing by this Cleveland Browns team today. They showed a lot of potential—Cincinnati may not be a top ten team, but they were a playoff team last season. Cleveland's secondary will keep them in ball games.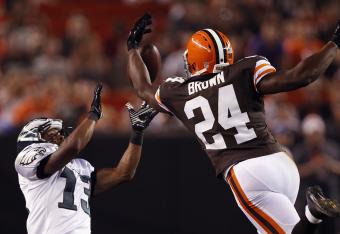 Live Score: Sheldon Brown with a pick-6 on a silly pass by Andy Dalton.
What a game for the Cleveland secondary. They have given Andy Dalton fits all day long and Brown took this back to paydirt.

I will not ever understand Brandon Tate's mentality on special teams. He consistently takes the ball out of the endzone on kick offs and is always stopped at the 15-yard line or further back.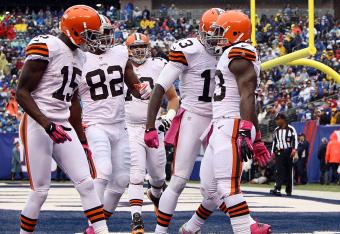 Live Score: Weeden caps of a six-play drive with a 2-yard touchdown pass to Ben Watson. Cincinnati's defense was focused on the right side of the field, leaving Watson alone.
I'm not sure if it's the Bengals' defense being this bad or Cleveland's offense stepping up, but there's an open receiver on every single play. Cleveland is going to get win No.1.
Going into the second half, Brandon Weeden threw six consecutive incompletions. He's now completed seven passes in a row since then.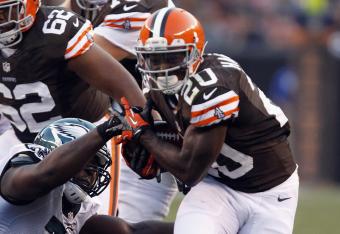 Montario Hardesty is filling in nicely for the injured Trent Richardson. He's collected 40 yards on nine carries and scored a touchdown.
Live Score: Mike Nugent kicks a 44-yard field goal, bringing the score to 20-17.
Remember right before halftime when the Bengals couldn't kill the clock in time to kick a field goal? Looks pretty important now.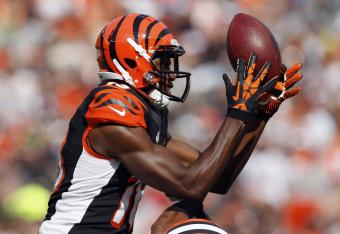 The Bengals keep digging their own graves. They move down the field with no issues, but then an offensive pass interference on A.J. Green turns their fortunes around.
The Bengals have put up 29 yards of offense in the second half. They've got a good opportunity to take the lead back given the good field position.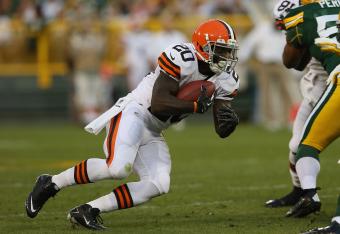 Montario Hardesty takes a leap of faith up and over the lines and into the endzone—dude has ups!
Cincinnati's defense isn't stopping anyone or anything right now, and Cleveland is relentless.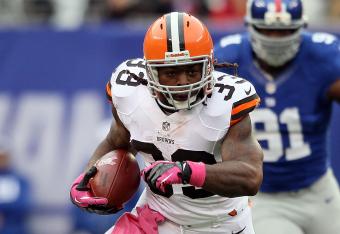 For awhile, the Cleveland offense had stalled. Such is not the case anymore, as they are about to score for the third consecutive drive.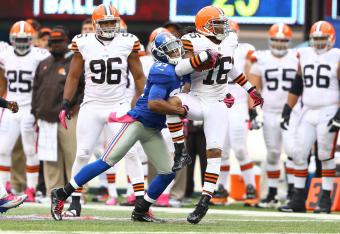 I'm loving this Cleveland play-calling right now. When you're winless, what have you got to lose? Love the mentality with a double reverse.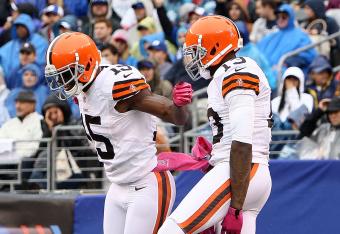 Brandon Weeden is in clear pain—tweaked his ankle and Colt McCoy is "in the bullpen."
Greg Little knocking over the gatorade cooler—C'mon man!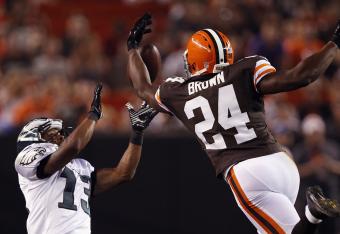 Cleveland's defense has stepped up massively in this half. Dalton is under constant pressure and the receivers can't get open.
BenJarvus Green Ellis' longest run today is 20 yards. If you take that run out of the equation, Green-Ellis has run the ball 12 times for 30 yards.
Robert Geathers' second sack of the day comes at a big time for the Bengals, stopping the Browns from possibly getting a touchdown and the lead.
Live Score: Phil Dawson's 38-yarder pulls the Browns within one.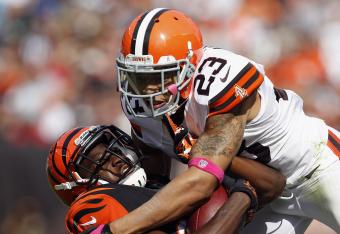 The Cincinnati offense is getting worse as the game goes on. Joe Haden picks off Andy Dalton and the Browns are suddenly in the red zone to take the lead from the Bengals.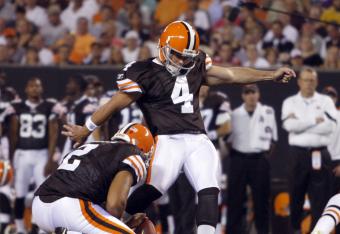 Live Score: Phil Dawson hits a 41-yard field goal to bring the Browns within four.
This article is
What is the duplicate article?
Why is this article offensive?
Where is this article plagiarized from?
Why is this article poorly edited?