Every NHL Team's Best Player Under 25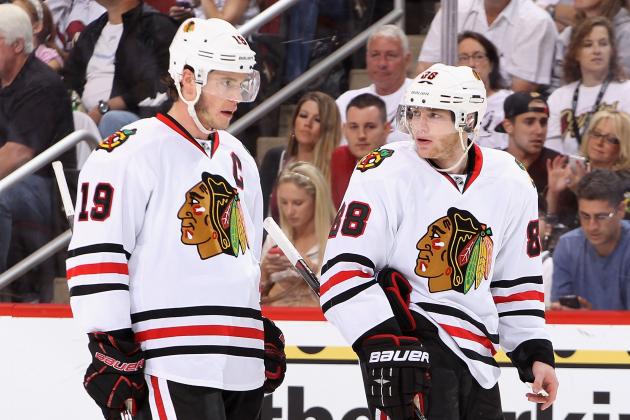 Christian Petersen/Getty Images

As a whole, the NHL is getting much younger. Teams have been drafting teenagers for years now, but it's been unprecedented how many of these youngsters end up making the professional teams.
It does make sense in some ways, for instance how a younger person's body is far more likely to be able to hold up to the constant wear and tear that NHL players have to endure.
So, here is each team's best player under 25 years old.
Begin Slideshow

»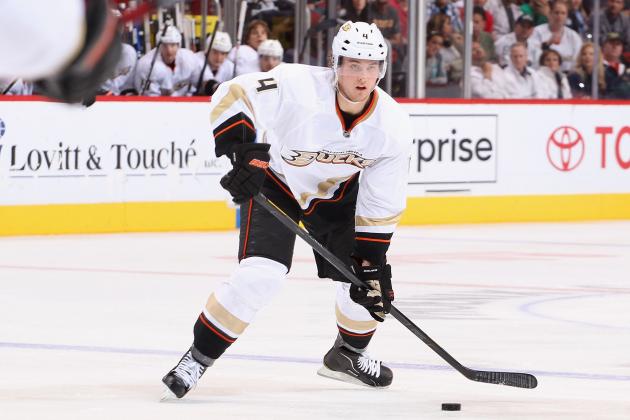 Christian Petersen/Getty Images

The Anaheim Ducks are a team that is pretty old, in the grand scheme of things, but they do have a few very solid younger players.
The best player under 25 has to be Cam Fowler.
Now, before people start shouting at me for not picking Bobby Ryan, I'd like to point out that Ryan is 25 years old and this is a list for players under that age.
Cam Fowler has shown that he is a solid two-way defenseman who has a big upside in the offensive zone.
He has some room to grow, but his ceiling is incredibly high.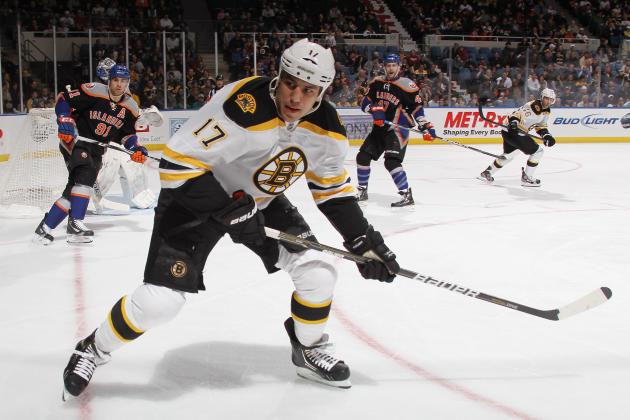 Bruce Bennett/Getty Images

For the Boston Bruins, it came down to two people: Brad Marchand and Milan Lucic.
Really, you could go either way on this one, but I'm going to go with Milan Lucic. The guy is a dominant power forward that has sweet hands to go with his huge frame.
Marchand does a lot of positive things for his team, but I think Lucic has the edge in this one.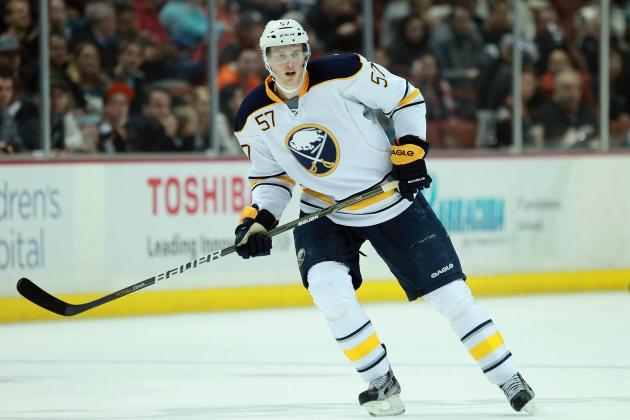 Jeff Gross/Getty Images

Buffalo is another team that has a decent amount of young talent, but I'm going to run with Tyler Myers on this one.
Mostly because I'm afraid he'd find out I didn't name him and he'd hunt me down. The guy is 6'8" and 227 pounds.
As far as I'm concerned, Myers can be anything he wants to be, so it helps that he is one of the best young defensemen in the game.
Tyler Ennis is another good one that could go here, but Myers takes this one.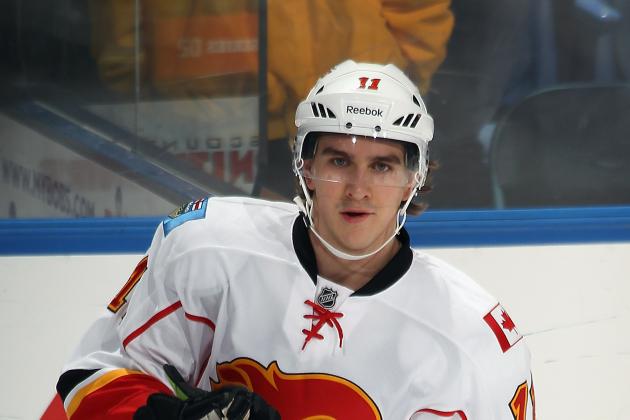 Bruce Bennett/Getty Images

The Calgary Flames have only two players under the age of 25 on their roster, so this one is pretty easy.
It's between Mikael Backlund and Leland Irving.
Since Irving runs third on the depth chart for goalies, your default winner by getting ice time is Mikael Backlund.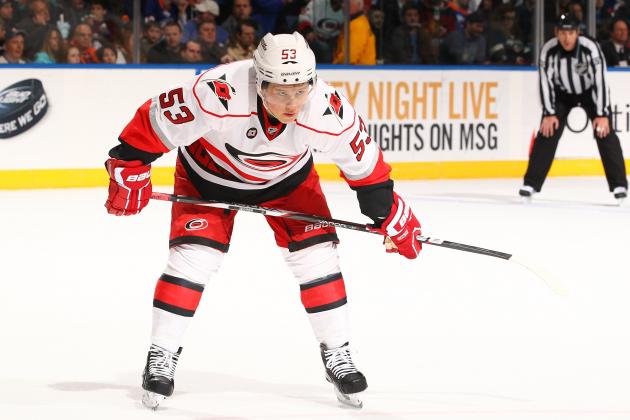 Al Bello/Getty Images

Jeff Skinner is the clear-cut choice for the Carolina Hurricanes.
The former Calder winner has been a shot in the arm for the Hurricanes over the past couple of years and has helped keep them relevant.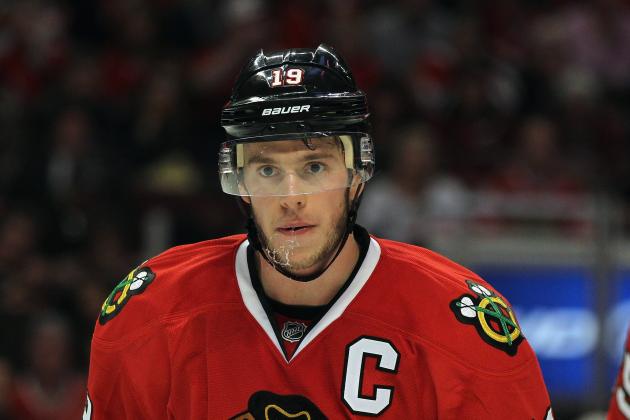 Jonathan Daniel/Getty Images

Jonathan Toews has been a huge part of the Blackhawks ever since he came into the league, and he's now one of the elite players in the NHL.
He's managed to become one of the most respected leaders and dangerous goal scorers at the ripe old age of 24.
Toews is destined for greatness in the NHL.
Victor Decolongon/Getty Images

The Colorado Avalanche are absolutely loaded with young talent, and this could really go a few different ways depending on who was writing this.
Matt Duchene is very talented. Ryan O'Reilly showed his ability this year. Semyon Varlamov has insane raw talent.
Still, the guy who is best is the guy who was just named the youngest captain in NHL history. Gabriel Landeskog might be the most complete young player out there.
He just does everything and he does it at an incredibly high level. The scariest part is that he's only 19 and is still going to get better.
Bruce Bennett/Getty Images

Columbus is a complete mess, so it shouldn't be too much of a shock that their best young player is a guy who wasn't even on their team until the Rick Nash trade happened.
Artem Anisimov is a promising young player who came over from the Rangers in the Rick Nash trade.
He had a solid postseason with the Rangers and is probably the best that Columbus has to offer right now.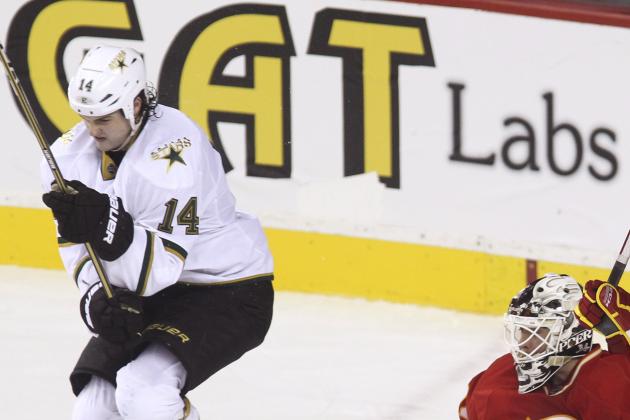 Mike Ridewood/Getty Images

Jamie Benn is the future captain of this team and was the reason that the Stars were able to survive without Brad Richards.
If Benn hadn't played the way he did last season, there's no way the Stars are even a blip on the radar.
Benn is 23 and is incredibly talented.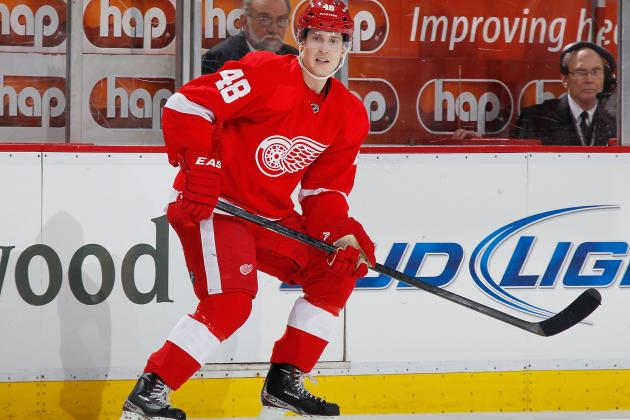 Gregory Shamus/Getty Images

The Detroit Red Wings is one of the oldest teams in the NHL and have very few players under 25 that actively contribute to the team, so it's hard to pick a winner here.
I have to go with Cory Emmerton because he has played the most games of any of the youngsters on the Red Wings.
His numbers aren't spectacular, but he played in 71 games this past season, far more than any of the other young guys on the team.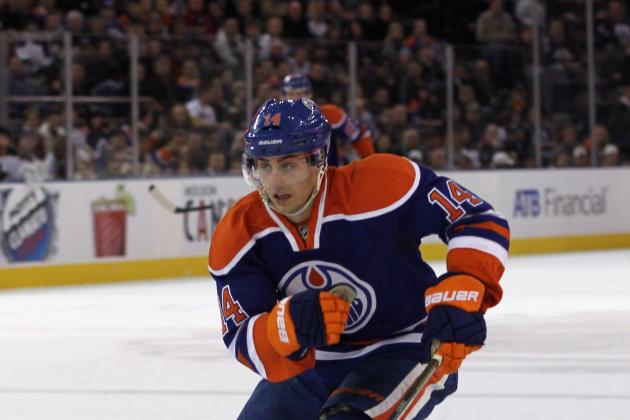 Bruce Bennett/Getty Images

The Edmonton Oilers have a lot of young talent, but Jordan Eberle has stood out from all of them, especially in this past season.
Eberle had his coming-out party during the 2011-2012 season, as he led the Oilers in goals, assists and scoring in only his second year in the league.
Eberle may end up being what Oilers fans all want Taylor Hall and Ryan Nugent-Hopkins to become.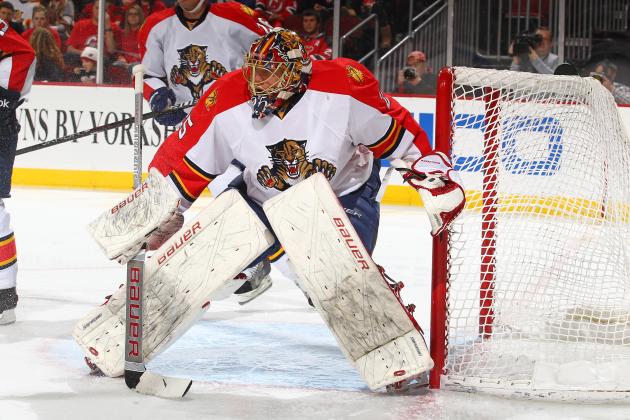 Al Bello/Getty Images

Jacob Markstrom is one of the most talented up-and-coming goalie prospects in the NHL.
Markstrom had the opportunity to get into a few games this season but probably won't get into the starting role until Jose Theodore has finished up with the team.
There are several other promising young players on the Panthers, but most of them haven't really established themselves as anything yet.
Markstrom is the same way, but people have very high hopes for him.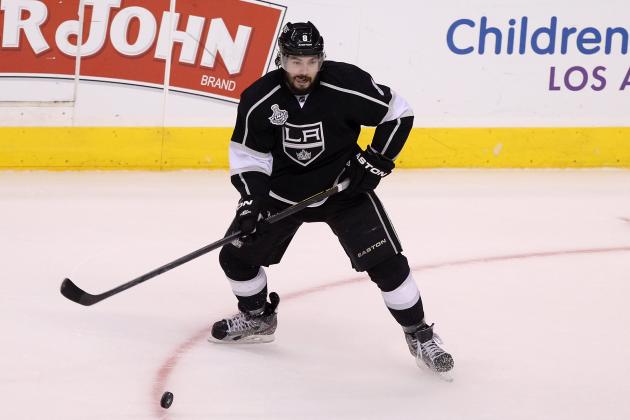 Christian Petersen/Getty Images

Drew Doughty has had an incredibly impressive career to this point and things are only going to get better.
Doughty was a finalist for the Norris Trophy in his second year in the league and managed to recover from a slow start after a contract hold-out this past season.
Doughty had a spectacular playoff run and was a huge catalyst for the success of the Kings on the way to the Stanley Cup.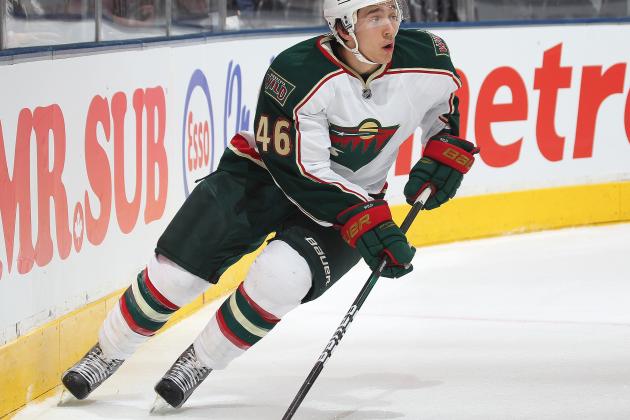 Claus Andersen/Getty Images

The Minnesota Wild are another team that doesn't really have a lot of players under 25. They're not old by any stretch of the imagination, but they aren't exceptionally young, either.
Jared Spurgeon is probably the top youngster on the team as a change-of-pace defenseman.
Spurgeon is a little guy who produces some pretty good offensive numbers from the blue line. He also gives the Wild something that they've really lacked in the past—scoring depth.
At just 22, Spurgeon has a bright future ahead of him.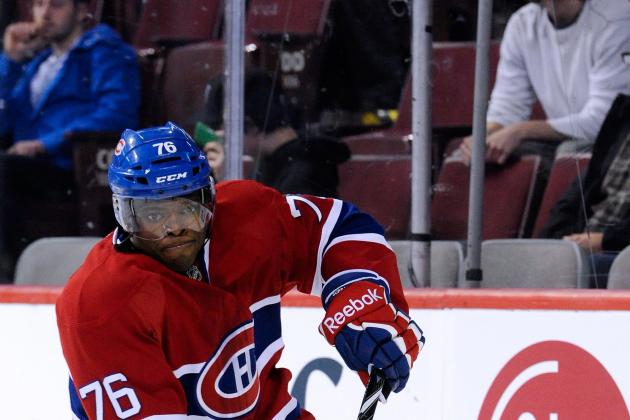 Richard Wolowicz/Getty Images

P.K. Subban is a fiery young defenseman who provides a lot of energy and points for the Montreal Canadiens.
He's an important leader on a team that has gotten pretty old in the last few years and is searching for some more youth to help take the reins.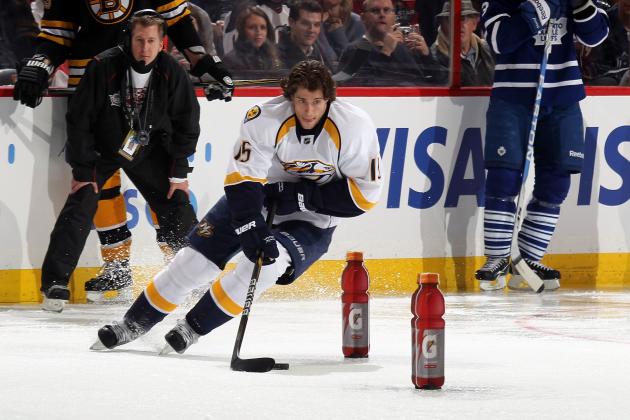 Bruce Bennett/Getty Images

Craig Smith had a solid year in his first NHL season, even representing the Predators at the NHL All-Star Game.
Of the players on the Nashville Predators, Smith was the highest-scoring player under the age of 25, earning him the nod here.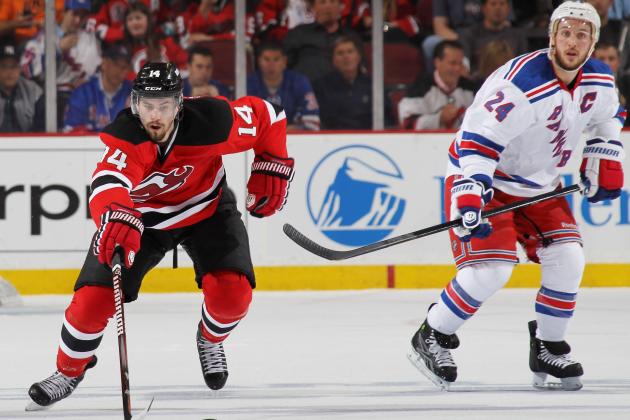 Bruce Bennett/Getty Images

Of the rookies in the NHL, two of them have shown that they are all-around players capable of contributing to their teams in several ways.
The first one, Gabriel Landeskog, won the Calder Trophy; the other is New Jersey's Adam Henrique.
This kid played incredibly well in his first season with the Devils and was a huge part of their postseason success.
New Jersey should be incredibly excited about having Henrique on their team for years to come. He's a good one.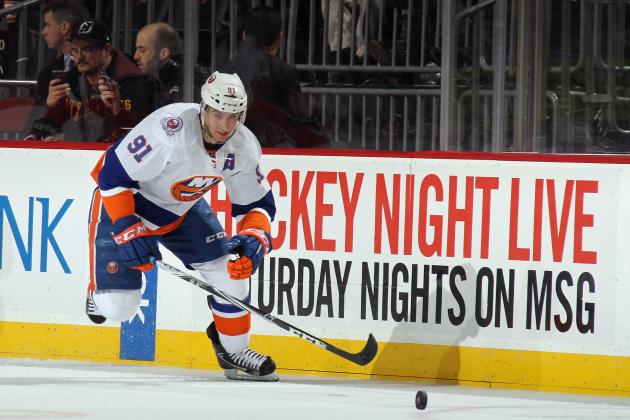 Bruce Bennett/Getty Images

John Tavares had a monster year in his third NHL season, scoring 81 points.
Tavares is the face of the Islander franchise right now, and he'll continue to light the lamp for years to come.
This one is a no-brainer.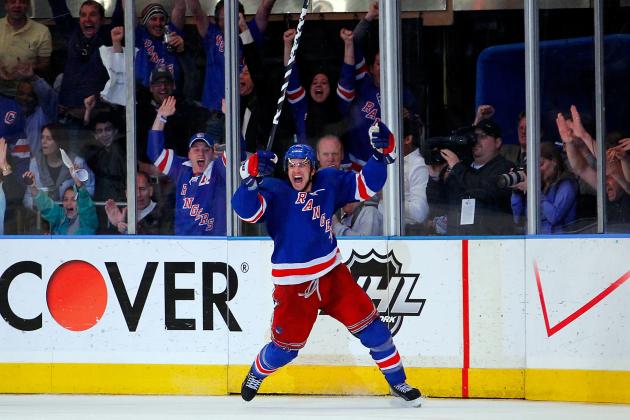 Paul Bereswill/Getty Images

Michael Del Zotto has become one of the top defenders in the Big Apple in his short time in the NHL.
Not only is he solid in the defensive zone, as last year's plus-20 rating can show you, but he contributes offensively as well.
Last season, Del Zotto tallied 41 points, which was good for tops among Ranger defenders. He also has shown an ability to get some clutch goals, as he did during the Stanley Cup playoffs.
Del Zotto is the whole package.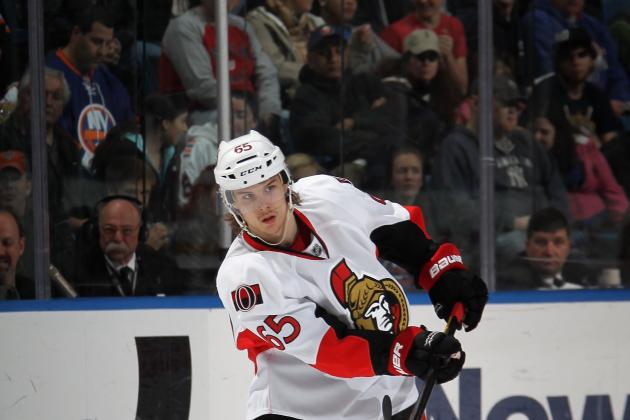 Bruce Bennett/Getty Images

Erik Karlsson was simply a dominant force in the NHL this season, and he has a Norris Trophy to show for it.
Ottawa is very talented and has some good young players, but Karlsson outshines all of them.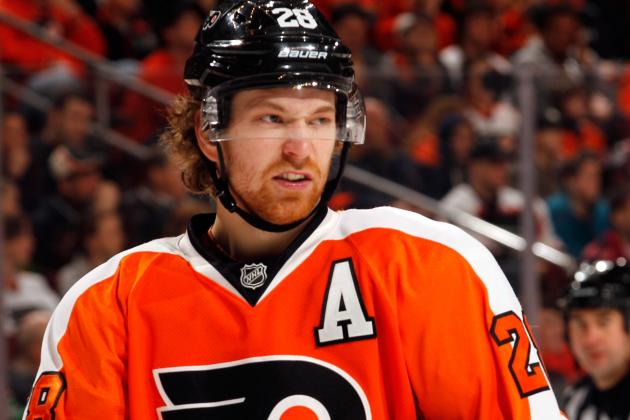 Rob Carr/Getty Images

Claude Giroux was one of the top scorers in the NHL this past season, and he's a fan favorite in Philadelphia.
He's only 24 years old and is an easy choice for the Flyers' best player under 25.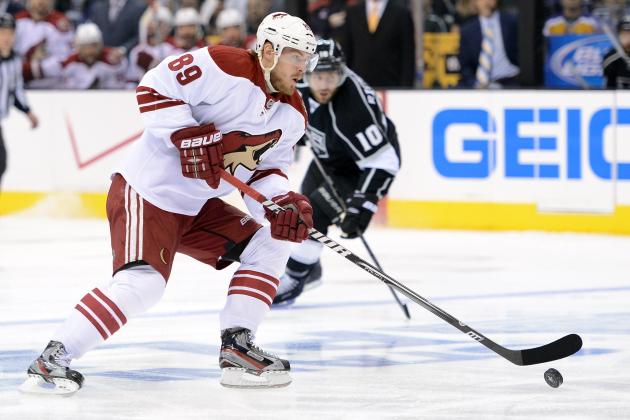 Harry How/Getty Images

Mikkel Boedker gets the nod for the Phoenix Coyotes for all of the skill that he possesses.
He definitely is still a work in progress, as he only had 24 points for the Coyotes last season, but he didn't play in all 82 games.
With the departure of Ray Whitney, it is possible that Boedker could see his role on the team grow, which would help his numbers quite a bit.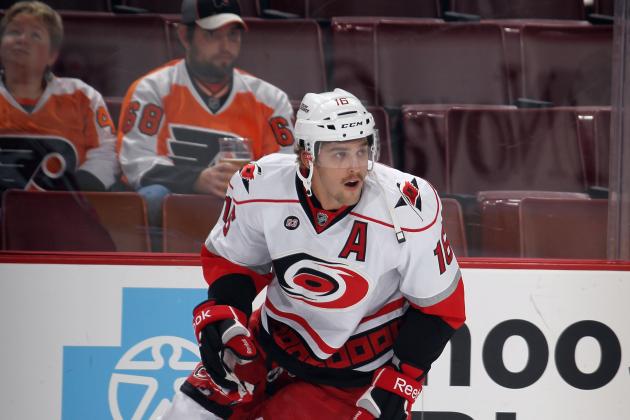 Bruce Bennett/Getty Images

Brandon Sutter has yet to play a game as a member of the Penguins, but he was the piece that made the Jordan Staal trade complete.
Sutter is a solid two-way center who plays a very solid defensive game, and he can chip in with about 20 goals a year.
He will fit perfectly in Pittsburgh as a third-line center.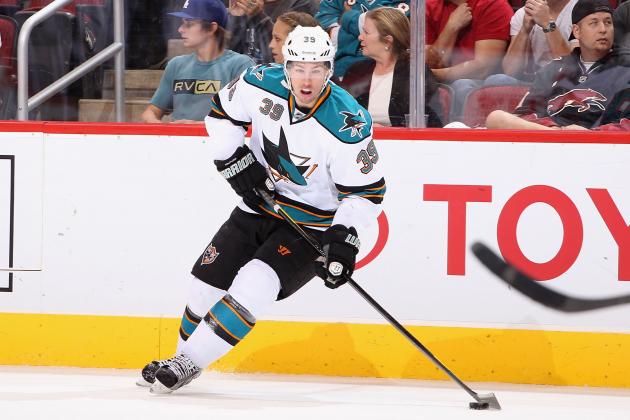 Christian Petersen/Getty Images

Logan Couture is one of the few truly young players in the San Jose Sharks organization, and he has been a force ever since he came into the league.
In three years in the league, though his first season was only 25 games, Couture has had two 30-goal seasons.
San Jose is going to have to look to surround Couture with younger talent in the near future if they want their team to survive without Joe Thornton and Patrick Marleau.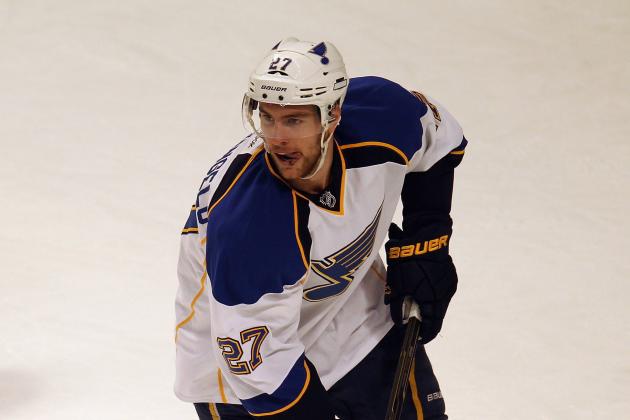 Jonathan Daniel/Getty Images

Alex Pietrangelo is one of the best leaders on the team, and he's also their top defender.
Pietrangelo is a constant contributor in one way or another. He plays very good defense in his own zone and was also the third-leading scorer on the Blues this past season with 51 points.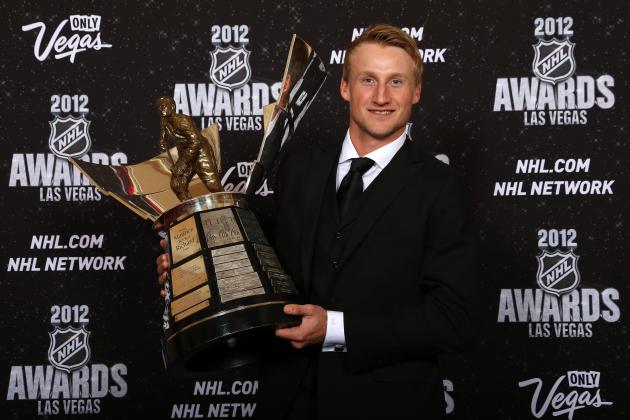 Bruce Bennett/Getty Images

Steven Stamkos. That is all.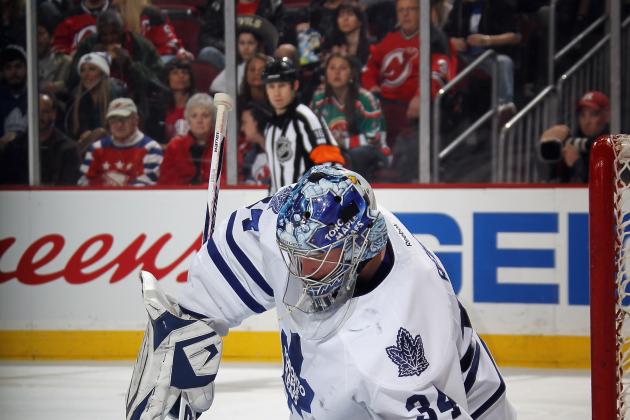 Bruce Bennett/Getty Images

Reimer has a lot of skill, but he has yet to display any of it over a long stretch of consistency.
He's also had a few injury issues in his time, but he is still one of Toronto's best young players.
Nazem Kadri could be another player to fall in here, but he has been up and down so frequently from the AHL that it's hard for me to go with him on this.
Christian Petersen/Getty Images

Vancouver is a team that has very few, if any players on their main roster under 25 years of age.
I'm going to go with Zack Kassian on this one because he brought something to the Canucks that they have really lacked for a while now—grit.
There is a certain amount of grit that was on this team with guys like Max Lapierre, but the Canucks have really been identified as a finesse team.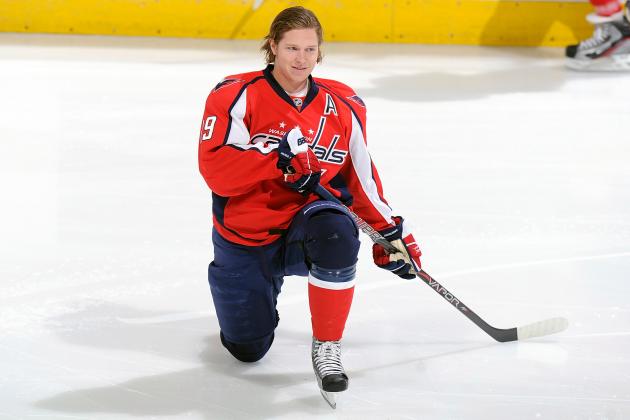 Greg Fiume/Getty Images

Nicklas Backstrom is the top set-up guy on the Capitals, and he's crucial to their success.
He only played half of the games this past season, but he still was an impact player in each of those, and he averaged a bit more than a point a game.
He was also still the fifth top scorer on the team even though he only suited up for 42 games.
Bruce Bennett/Getty Images

Evander Kane is one of the most skilled young players in the entire NHL, so it makes sense that he is the top young player on the Jets.
Kane notched 30 goals this past season, which was good for the team lead.
While there may be questions about Kane's personality, there is no question about the fact that he's the top player under 25 on the Jets.