World Football's 35 Greatest Soccer Dynasties of All Time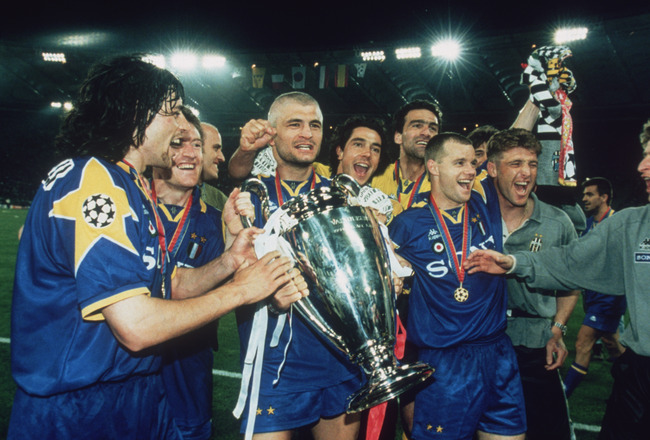 Shaun Botterill/Getty Images
Not unlike any other sport in this world, World Football has had its great dynasties throughout the years.
Some clubs have been dominate for periods of time that they almost appear beyond dynasties.
However, taking a look at a celebration of excellence and trophy lifting pride we examine the 35 best football dynasties of world football history.
Galatasaray 1992-2002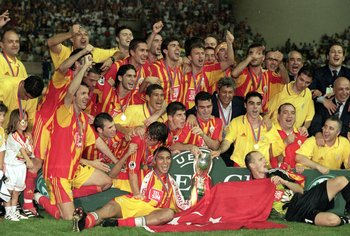 Jamie McDonald/Getty Images
Turkish first division side Galatasaray have been a long standing top class club in their nation.
However, from 1992-2002 they had a remarkable run that showed true dominance in their domestic league and even saw them flex their muscle in Europe.
During their reign at the top they won seven Turkish titles, five Türkiye Kupası, four Turkish Super Kopa's, five TSYD Cups, one Chancellors Cup and a UEFA Cup and UEFA Super Cup.
Universidad De Chile 1994-2000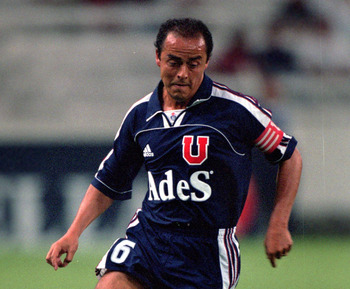 Getty Images/Getty Images
Chilean giants Universidad de Chile dominated their side of South America from 1994-2000.
Winning four league titles and two Chilean Cups during six years out and out power house style.
Celtic 1966-74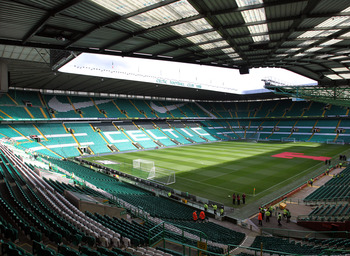 Ian MacNicol/Getty Images
Celtic have been one of the two most dominant Scottish clubs in all of history and have made their mark without a doubt on the game.
During a dynastic reign of epic proportions from 1966-74 the Hoops won nine consecutive Scottish titles, five Scottish Cups, six Scottish League Cups and became the only Scottish club to this date to have won a European title in 1967 and were runner's up in 1970.
Boca Juniors 1999-2012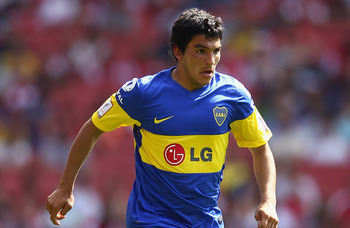 Richard Heathcote/Getty Images
Argentine club Boca Juniors rose to prominence for their most recent period during 1999 and have yet to look back.
Since 1999 Juniors have won eight Argentine titles (six Apertura, two Clausura), one Copa Argentina, four Copa Libertadores, two Copa Sudamericana, three Recopa Sudamericana and two Intercontinental Cups.
Rangers 1989-2000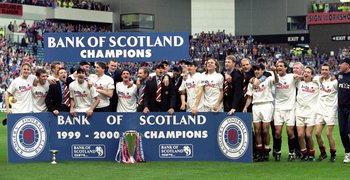 Shaun Botterill/Getty Images
Before their recent fall from grace, Rangers had reasserted themselves as the top all time title winning side in Scotland.
However, despite their recent relegation and financial meltdowns, there is no diminishing the level of dominance the club held over Scotland for more than a decade from 1989-2000.
The club won nine consecutive titles from 1989-97 and also claimed 1999 and 2000 for 11 titles in 12 seasons. Additionally the club added five Scottish Cups and six Scottish League Cups.
Club America 1983-90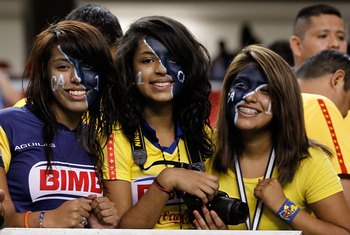 Kevin C. Cox/Getty Images
The mid to late 1980's in Mexico were all about Mexico City based Club America as the Primera Division club dominated the domestic league.
America won five league titles in seven years plus additionally two Campeón de Campeones, two CONCACAF Champions League titles and one Copa Interamericana.
Santos 1955-69 and 2006-12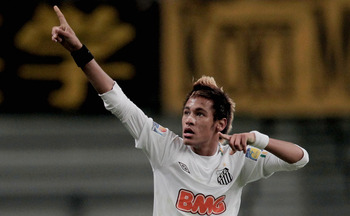 Lintao Zhang/Getty Images
Brazilian Club Santos have had several dynastic periods during their existence. The first was from 1955-69 when the club won 11 league titles, four Torneio Rio-São Paulo's, two Copa Libertadores and two intercontinental cups. All of this was achieved during the time that footballing legend Pele was at the club.
This most recent dynasty is currently under way was the club have been at the peak of Brazil's Serie A since 2006. They have won five league titles and one Copa Libertadores in the last seven seasons.
Barcelona 2008-2012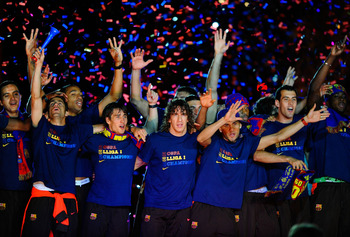 Manuel Queimadelos Alonso/Getty Images
The Blaugrana continue to make a push to oust Real Madrid as the all time greatest club from Spain. The Catalan giants have had some of the most dominant dynasty's in football history over the course of their history but none stack up with that of which was orchestrated by Pep Guardiola from 2008-12.
During the reign of the former Barcelona player, the club soared to the top of Spain and Europe. Under Guardiola the club won three Spanish titles, two Spanish Copa Del Ray's, three Spanish Super Cups, two FIFA World Club Cups, two UEFA Super Cups and two UEFA Champions League titles.
The most remarkable achievement was their 2009 sextuple with saw them win the UEFA Champions League, Spanish title, Copa Del Rey, Spanish Super Cup, World Club Cup and UEFA Cup all in one season.
Rosenborg 1988-2004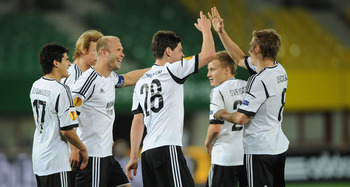 EuroFootball/Getty Images
Norwegian football is not always thought of as the most glamorous of the European football but the dominance that Rosenborg BK has shown in the Tippeligaen over the past near two decades has been astounding.
Since 1988 the club have won 18 league titles, six Norwegian Cups, one Superlinalen and one Intertoto Cup.
Arsenal 2001-05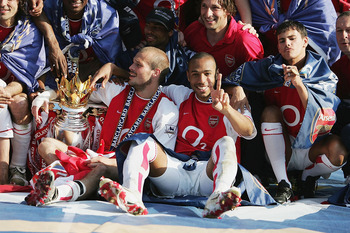 Clive Mason/Getty Images
The best moments of Arsene Wenger's Arsenal reign have so far been during the period of 2001-05 when the club dominated the English Premier League and became the only club in English history to have gone undefeated in a 38 game season.
During that time, the Gunners won two league titles, three FA Cups and two FA Community Shields.
Juventus 1994-03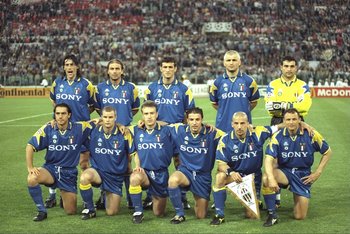 Juventus' 1996 UEFA Champions League winning squad
Shaun Botterill/Getty Images
Current Italian Champions Juventus are on the verge of a new dynasty with their current form, but were at one of their highest peaks from 1994-2003.
During that time the club won five Serie A titles, one Copa Italia, four Super Copa Italia's, one UEFA Champions League, one Intertoto Cup, one UEFA Super Cup and one Intercontinental Cup.
Sweden 1942-48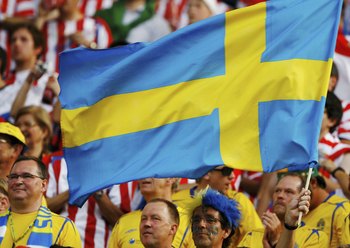 Clive Mason/Getty Images
Although Sweden only won a single major title during the time period of 1942-48, their 1948 Olympic Gold medal is the only token of their national team's long history.
Sweden's national team was home to future AC Milan legends, Gunnar Nordahl, Nils Liedholm and Gunnar Gren who all were top professionals of the time. Nordahl is still the all time leading scorer for AC Milan to this day.
The crowning achievement of the Swedish National team, however, was not their gold medal in 1948 but the highlight of defeating Germany in 1942 in front of 98,000 people in Berlin during the height of Nazi propaganda.
Chelsea 2003-2012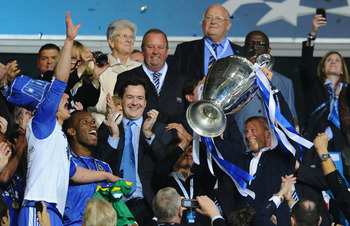 Mike Hewitt/Getty Images
Since Roman Abramovich purchased London based English Premier League side Chelsea, the club have risen to be a powerhouse of English football.
The greatest dynasty of the club's history has spanned multiple managers from 2003 until today and continues to look like the future is bright.
Since 2003 the club have won three EPL titles and finished second four times, four FA Cups, two League Cups, two FA Community Shield's and one UEFA Champions League.
Hungary 1950-56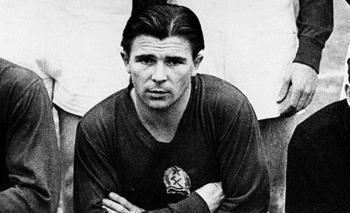 ESPN.com
Hungary may not strike fear into their opponents in the modern game, but during the time of Ferenc Puskas leading the line during the 1950s particularly from 1950-56 they were a force in central European international football.
Hungary won the 1948-53 Central European Cup, 1952 Olympic Gold, and were runners-up in the 1954 World Cup. Aside from the final in the 1954 World Cup, the nation boasted a record of 46 victories and six ties from 1950-56.
Napoli 1986-90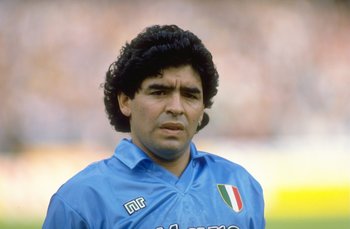 Simon Bruty/Getty Images
Napoli enjoyed the greatest years of their club history during the time of Diego Maradona on their front line from 1986-1990.
In the four years of the Argentine legend's existence in Italy the club won two Serie A titles and were runners-up twice, one Coppa Italia, one Super Coppa Italia and one UEFA Cup.
Nottingham Forest 1977-1980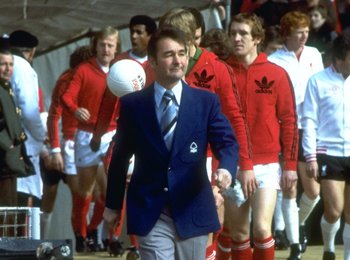 Getty Images/Getty Images
Brian Clough knew how to get the most out of his squad as he led English side Nottingham Forest out of the fire and onto the throne of Europe, not once but twice.
During the time of 1977-80 Forest were crowned European Champions twice, won the English first division once, claimed two League Cups, one FA Community Shield, one UEFA Super Cup and one Intercontinental Cup.
Olympique Lyon 2001-08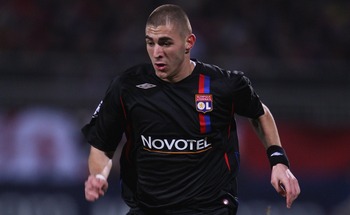 Phil Cole/Getty Images
French Ligue 1 side Olympique Lyon had never won a top tier title until the 2001-02 season. They must have enjoyed the success because they won another six in a row to follow.
Along with their seven straight league titles the club also won six Trophée des Champions and one Coupe de France.
Inter Milan 1960-68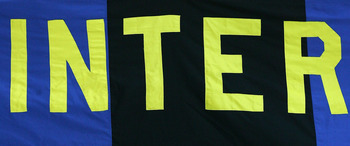 Laurence Griffiths/Getty Images
Inter Milan were dominant under the management of Helenio Herrera.
During that time period of 1960-68 the Milanese club won three Serie A titles, one Intercontinental Cup and back-to-back UEFA Champions League titles in 1965 and 1966 and were defeated in the final of what would have been a third in a row.
DC United 1996-2000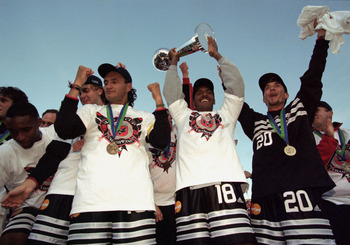 Jamie Squire/Getty Images
DC United marked the first true dynasty of the Major League Soccer era in the United States.
From 1996-2000 the club controlled the trophy game in the USA and won three MLS titles, two MLS Supporters Shields, three eastern conference championships, four eastern conference playoff championships, one US Open Cup, one CONCACAF Champions League title and one Copa Interamericana.
Benfica 1959-69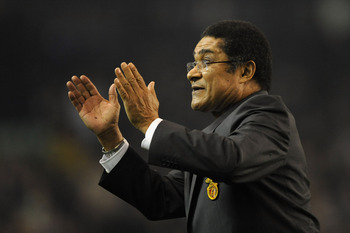 Laurence Griffiths/Getty Images
Portuguese giants Benfica had the most successful era of their club history during the 1960s. With striking legend Eusebio leading the line the sky seemed the limit for the club.
The club won eight league titles, four Portuguese Cups and back-to-back UEFA Champions League titles.
AC Milan 1988-1994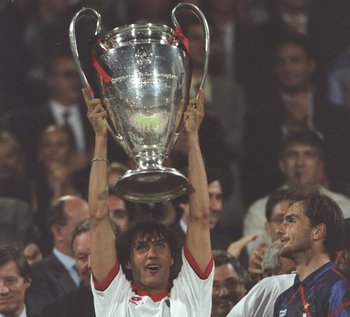 Shaun Botterill/Getty Images
AC Milan have never had a purple patch in their history like their trophy laden period they enjoyed from 1988-94. With the firepower of some of Holland's greatest exports in Marco Van Basten and Ruud Gullit the Rossoneri took Italy and Europe by storm.
From 1988-94 the club won four Serie A titles, four Italian Super Cups, three UEFA Champions League titles, three UEFA Super Cups and two Intercontinental cups.
Holland 1974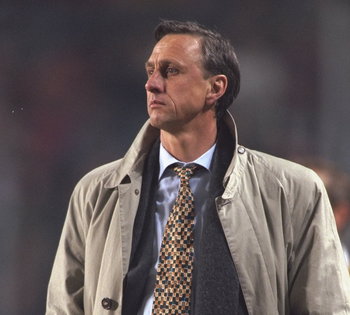 Gary M. Prior/Getty Images
If it is possible to be a dynasty without ever winning a trophy, the most worthy squad would be the 1974 Dutch National team led by Johan Cryuff.
The legendary player unfortunately never got his World Cup or European Championship medal, but his team will forever be remembered.
Bayern Munich 1971-76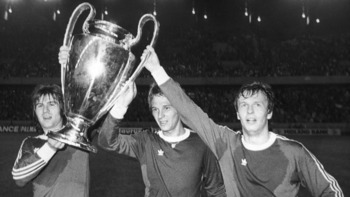 While Ajax won three straight in 1971-73, Bayern followed their three peat success in 1974-76 with three European titles of their own.
The Bavarian s also threw in three Bundesliga titles as well as a Domestic cup title in that time period to add to their status.
Ajax Amsterdam 1970-73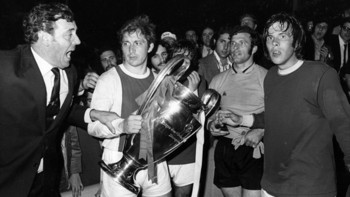 Getty Images
Ajax were the most dominant club in all of Europe from 1970-73. They won three back to back to back European titles as well as an Intercontinental cup, the 1972 and 1973 UEFA Super Cups and three of four Dutch domestic titles during that time frame.
Italy 1934-1940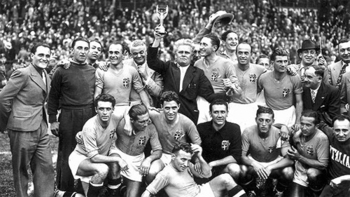 Total Football
Italy were ranked at the top of the world's football charts from 1934 till 1940 thanks to their back to back world cup victories in 1934 and 1938 having never lost a match between both tournaments.
Uruguay 1930-50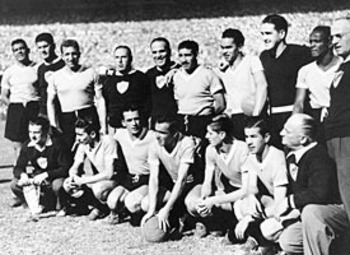 Empics
Part of the reason for such a long dynasty period for early Uruguay was the disruption of the Second World War in the heart of the prime.
The small nation won the first ever World Cup in 1930 and then upset Brazil to win the 1950s title. During that time Le Celeste also won two Copa America's.
Brazilian National Team 1999-2009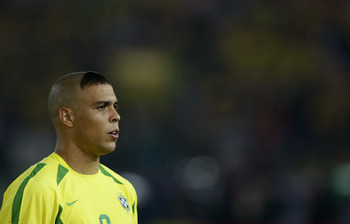 Gary M. Prior/Getty Images
Although the national team of Brazil never has repeated their dominance in the world cup like their run from 1958-1970, during the first decade of the new millennium the nation spread their championships around.
During 1999-2009 the nation won three Copa America's, two Confederations Cups and the 2002 World Cup.
Brazilian National Team 1958-1970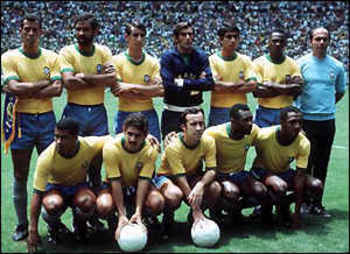 bbc.com
Brazil have the most successful national team in terms of winning the World Cup. From 1958-1970 the nation won three of the four World Cup tournaments claiming victory in 1958, 1962 and 1970.
Real Madrid 1998-2002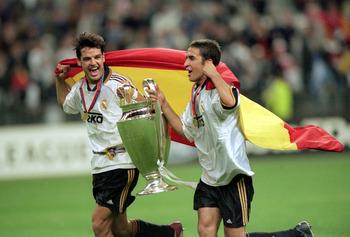 Shaun Botterill/Getty Images
Real Madrid have had several dominant periods during their history. The most recent came from 1998-2002 when the club won a league title, one Spanish Super Cup and two European Championships.
The original "Galacticos Era" saw the club full of stars, but never quite became as dominant of a force as was expected.
Real Madrid 1955-60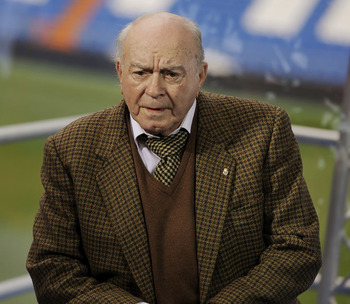 Alfredo Di Stefano
Denis Doyle/Getty Images
Real Madrid were the original kings of Europe and won five straight European titles during its first five years of existence.
The legendary duo of Ferenc Puskas and Alfredo Di Stefano led the line for the most dangerous club in Europe during the height of their success.
During the time of their run to European glory the club also won four league titles.
Manchester United 1992-2011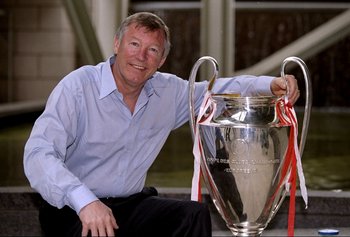 Ben Radford/Getty Images
Sir Alex Ferguson has taken English Premier League club Manchester United to the paramount of glory. Since his taking of the helm in 1986 he has since brought the club to be very nearly the most decorated club in all of the English game.
During the time of 1992-2011 the club won 12 EPL titles, four FA Cups, four League Cups, nine FA Community Shields and two UEFA Champions League titles.
Liverpool 1975-1990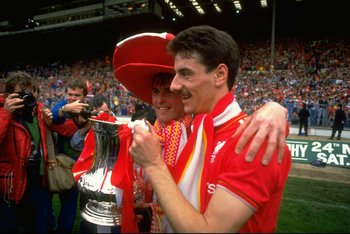 David Cannon/Getty Images
The golden years of Liverpool football club ran through the mid 1970s and through the early 1990s.
The likes of Ian Rush, Kenny Dalglish and Ronnie Whelan to name only a few, were all a part of the greatest age in the club's long history.
During that time Liverpool won 10 First Division Titles, two FA Cups, four League Cups, nine FA Community Shields and four European titles.
German National Team 1972-1980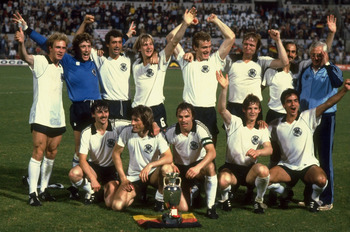 Steve Powell/Getty Images
During the 1970s the German (West Germany) National team were a force to be reckoned with.
The nation won the 1972 and 1980 European Championships and the 1974 World Cup and were the closet nation to any other until 2012 to having won three major titles in a row.
Spanish National Team 2008-2012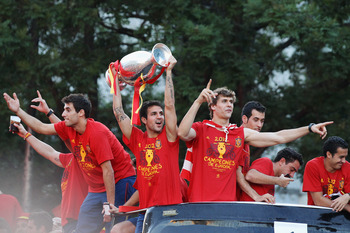 Oli Scarff/Getty Images
The Spanish National team from 2008-2012 became the first and only National team to have won three straight major titles.
With victory claimed in the 2008 and 2012 European Cups as well as the 2010 World Cup, they are perhaps the most dominant national team ever.
University of North Carolina Women's Soccer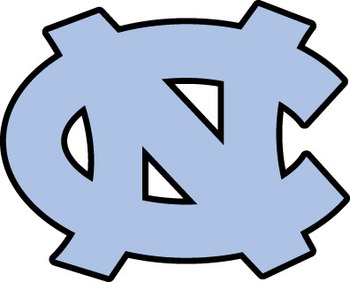 GoHeels.com
There is hardly a soccer dynasty in the world that can rival the kind of dominance that the University of North Carolina Lady Tar Heels have had.
Over a period of the last 33 years the program has had only one leader, Anson Dorrance. During his time his career record at UNC is 625-28-20 for a career winning percentage of over 94 percent.
The Lady Heels have won 20 of 22 possible Atlantic Coast Conference titles and 20 of 28 NCAA National titles in their sport.
Along with that Dorrance also holds a record winning streak of 101 straight games.
Keep Reading