NHL: 10 Players Who Would Benefit from Taking the Season off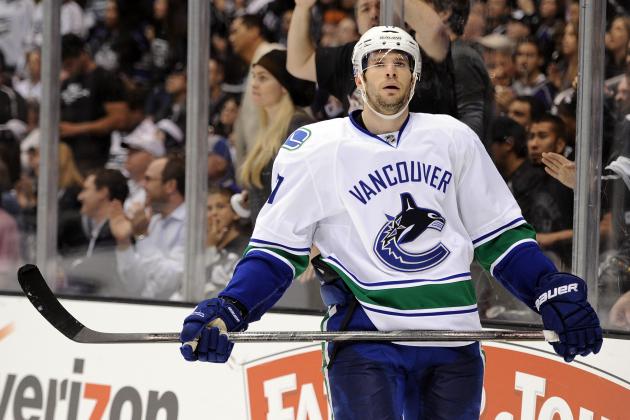 Harry How/Getty Images

Hockey fans everywhere are hoping the NHL lockout is over quickly and that the season gets underway as soon as possible.
But there are a few players out there who actually may benefit if the league doesn't play at all in 2012-13.
It happened during the last lockout in 2004-05. The year before the lockout, Eric Staal of the Carolina Hurricanes was a teenaged rookie who scored 11 goals and 31 points. The 'Canes sent Staal to the AHL during the lockout where he scored a point a game. When the NHL resumed a year later, Staal was a more mature and confident player and he scored 45 goals and 100 points for Carolina in 2005-06.
There are different reasons why, but here's a look at 10 players who actually may benefit if there is no 2012-13 NHL season. They are presented in no particular order.
Feel free to add a player you think I may have missed or to comment on any players on this list.
Begin Slideshow

»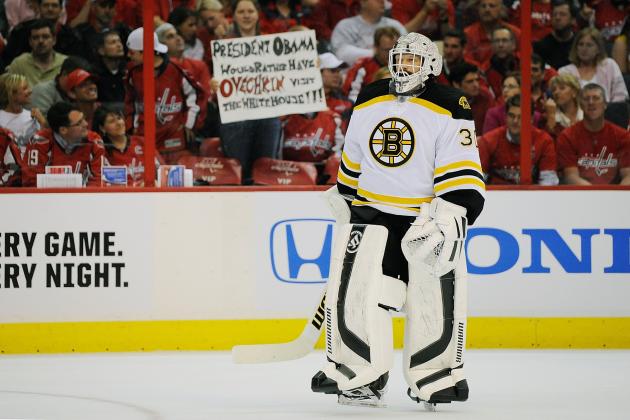 Patrick McDermott/Getty Images

Tim Thomas announced that he was taking the 2012-13 season off even before the owners announced they were locking out the players. If the season is lost, he'll simply be in the same boat as everybody else.
Thomas said he was taking the year off to spend more time with his family. Whether that was truly the reason or he simply wanted out of his contract with the Bruins or some other reason, Thomas won't be playing hockey this year and will be an unrestricted free agent next summer.
If there is no NHL season, it would only help Thomas by putting hundreds of other players on equal footing with the controversial goalie.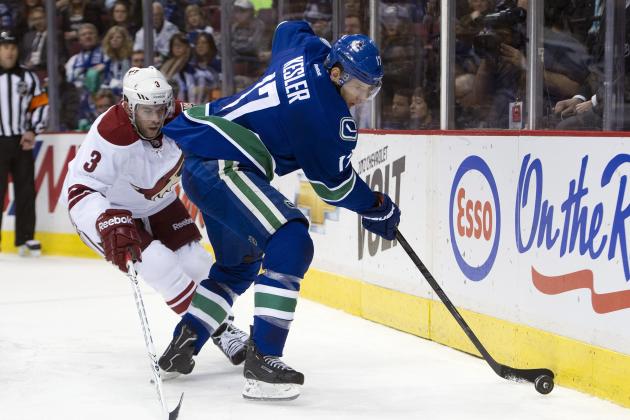 Rich Lam/Getty Images

Canucks center Ryan Kesler is out until at least December due to injury. It's not clear how long his rehab will take and what his long-term injury prognosis will be. First he was going to be out until November, then it was extended through December.
A full year off would give Kesler time to recover completely, undergo rehab and be ready for 2013-14.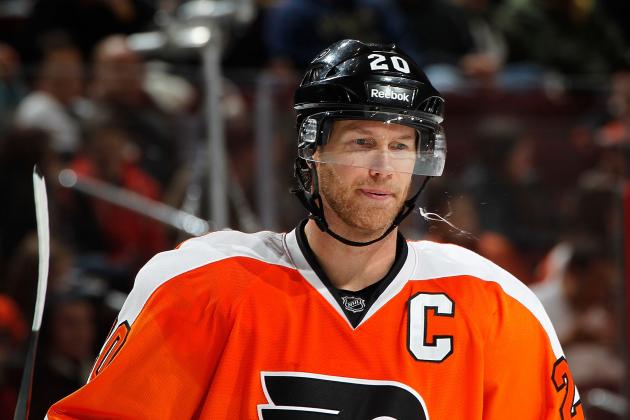 Paul Bereswill/Getty Images

The Flyers captain played in just 13 games last season due to post-concussion syndrome. Many experts have questioned whether or not Pronger's career is over.
If there is no hockey this year, Pronger will have as much time as possible to try to overcome the symptoms that have kept him off the ice since last fall.
Pronger is a future Hall of Famer. This may be his last chance to resume his NHL career.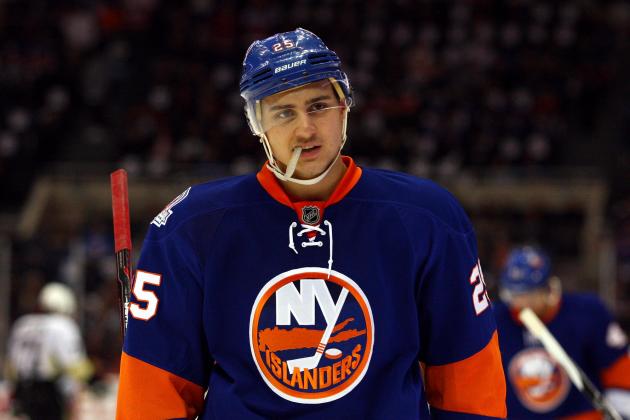 Chris Chambers/Getty Images

Former first-round pick Nino Niederreiter has yet to live up to expectations since the Islanders selected him with the fifth overall pick in the 2010 NHL draft.
In his first full campaign with the Isles last year, "El Nino" scored just one goal in 55 games and was an embarrassing minus-29. It was clear Niederreiter wasn't ready to play at the NHL level as he was over-matched physically at the age of 19.
During the lockout, the Isles sent Niederreiter down to Bridgeport of the AHL. A full season of AHL games would do wonders for Niederreiter's confidence and give him another year to develop physically before he can resume his NHL career in 2013-14.
Niederreiter has the potential to follow in the footsteps of Eric Staal and how a year in the AHL helped him improve his game during the last lockout.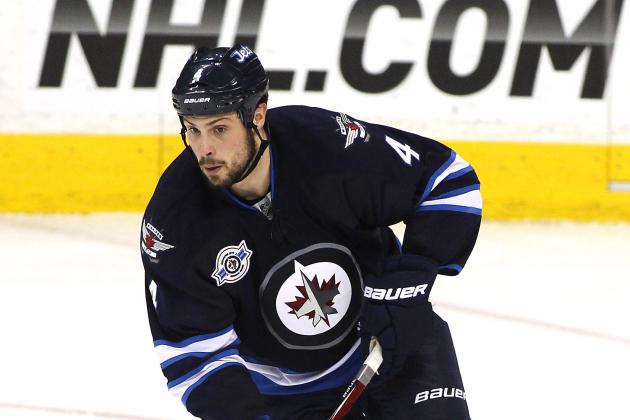 Marianne Helm/Getty Images

Bogosian is another one of the walking wounded who would benefit from a year without hockey to fully heal.

The Jets defenseman had wrist surgery and is guaranteed to miss the first few months of this season (if the season started on time).
Wrists are tricky injuries for hockey players. They rely on their wrists to generate power on their shots and battle for pucks along the boards. Resting for a full season would give Bogosian the chance to come back at 100 percent for 2013-14.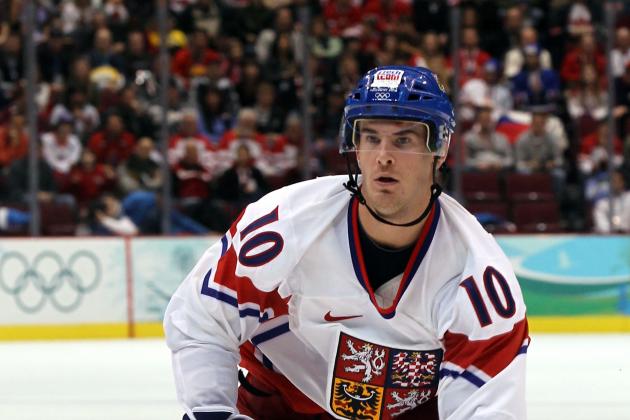 Bruce Bennett/Getty Images

Calgary Flames center Roman Cervenka has a solid track record of success playing in Europe for the past eight seasons.
He was scheduled to join the Flames this fall, but the lockout sent him back to play in the Czech Republic.
Cervenka may be better served playing in the AHL during the lockout in order to adjust to the smaller North American rinks and the different style the NHL plays as compared to Europe.
Cervenka has a lot of talent and ability, but if the season is cancelled, a season in the AHL would help him be more comfortable playing in the NHL once the league returns to action.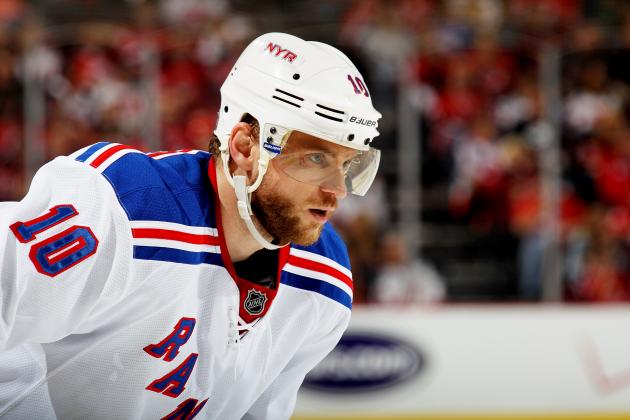 Bruce Bennett/Getty Images

Gaborik is another one of those walking wounded who is scheduled to miss the first few months of this season due to offseason surgery.
A year off would give Gaborik a chance to heal and come back at full strength the following year. Gaborik has a history of missing time due to injury and rushing him back could cause more problems for him.
The Rangers are considered by most experts to be contenders for the Stanley Cup this season, so it probably wouldn't help the Rangers if this season is lost, but for Gaborik personally, it may not be such a terrible thing.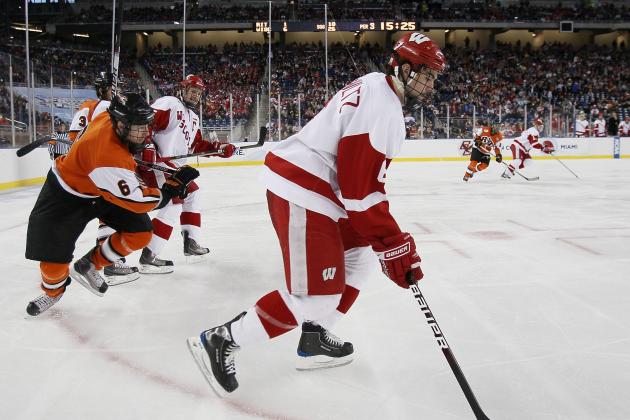 Elsa/Getty Images

I'm sure Oilers fans won't like seeing defenseman Justin Schultz on this list, but here he is and I'll explain my logic.
Schultz is a highly-rated defenseman who starred for three years at the University of Wisconsin.
Right now, the Oilers sent Schultz down to the Oklahoma City Barons of the AHL. Spending an entire season in the AHL will give Schultz a better idea what the more physical pro style of hockey is like as compared to the college version of the game.
Schultz may be good if he played for the Oilers this season, but a full year in the AHL would probably make him even better in 2013-14.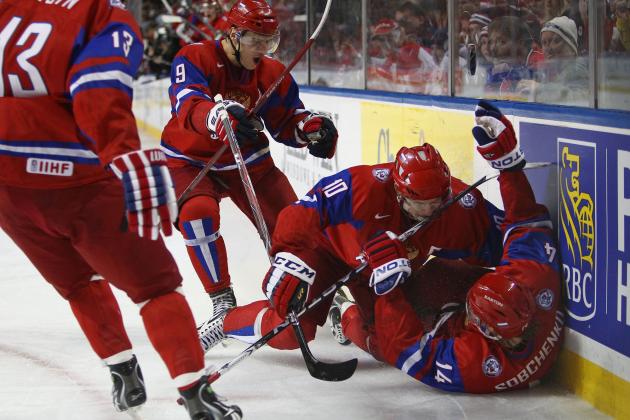 Tom Szczerbowski/Getty Images

KHL veteran Vladimir Tarasenko was scheduled to compete for a job with the St. Louis Blues and add some offense to a Blues team that ranked 21st in the league in goals scored last season.
The 20-year-old scored 23 goals in the KHL last season, a very impressive total for that league. When the owners imposed the lockout, Tarasenko returned to the KHL. Like Roman Cerevenka, Tarasenko probably would have been better off heading to the AHL to acclimate himself to the North American game.
Whenever the NHL resumes, Tarasenko will be ready.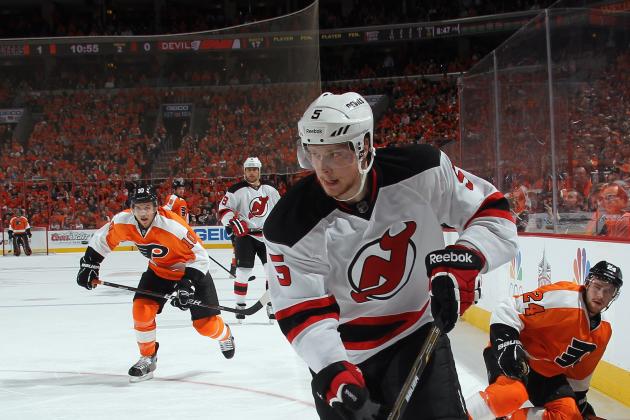 Bruce Bennett/Getty Images

Adam Larsson played for the Devils last year immediately after he was drafted fourth overall by New Jersey. He got off to a pretty good start but clearly wore down as the season progressed as he hit the rookie wall.
Larsson was pretty much a non-factor during the Devils surprising run to the Stanley Cup Final, playing in only five playoff games for New Jersey.
Defensemen generally take longer to acclimate to the NHL game than forwards and if Larsson spends the entire season with the Albany Devils, it may benefit his confidence and overall development.
Larsson is immensely talented and has a bright future in New Jersey. Delaying that future by a season may benefit his career in the long run.