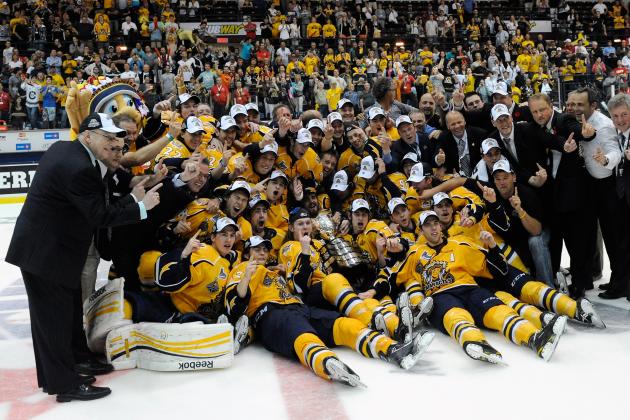 Richard Wolowicz/Getty Images

With no hockey so far this season, and not much on the NHL front to talk about, I thought it would be great to talk about the Canadian Hockey League as it doesn't get that much attention. After all, it does bring us some of the best rising NHL stars.
Here is my analysis, based on my opinion of who the top teams are in the CHL and why they are tops in the country.
Begin Slideshow

»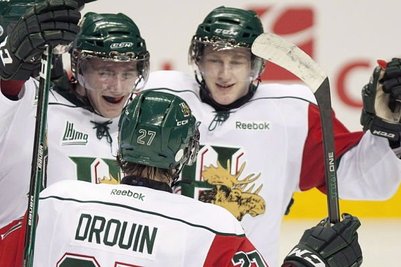 This is one of the youngest teams in the CHL, but arguably one of the most talented. With a potential No. 1 overall pick in the upcoming NHL draft in Nathan MacKinnon, and another potential first round pick in Jonathan Drouin and goalie Zachary Fucale, the Mooseheads will have something to prove.
With all eyes on them, Martin Frk should shine. The second round pick struggled last year and saw his stock drop, but playing with talented players like MacKinnon and Drouin with one year of experience under their belt, it should definitely up his game.
Top Forward: Nathan MacKinnon
Top Defensemen: Konrad Abeltshauser
Difference Maker: Martin Frk
Bottom Line: With MacKinnon producing at will, and Drouin alongside him, they should form a great duo and light up the QMJHL and challenge for a title this spring.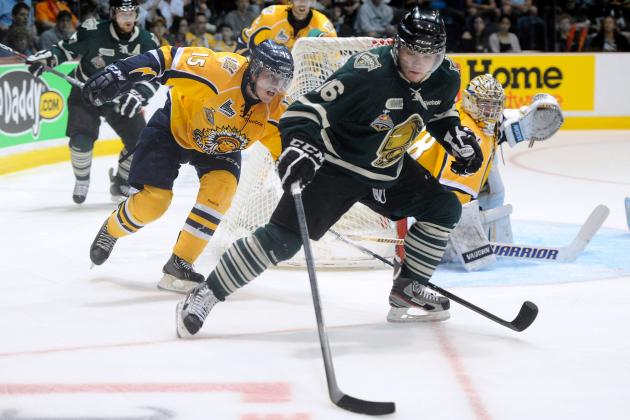 Richard Wolowicz/Getty Images

London Knights are my favourite to repeat again as OHL Champions and win the Memorial Cup.
With most of their core players returning for another year, Max Domi and Bo Horvat are now more experienced players and both are highly rated first round draft picks for the 2013 NHL Draft. On defense Nikita Zadorov is a big 6'6 defensemen who is replacing the void left by 6'7" Jarred Tinordi, and is also a potential first round pick. In goal, the Knights have Kevin Baille who will fill the hole, in spite of the presence Michael Houser was for them last year.
This is the year for the Knights to go for it all, and it wouldn't surprise me if the London Knights acquire Sean Monahan and Cody Ceci from the Ottawa 67's with the team struggling to win without Tyler Toffoli. It is still early, but it would put them over the top as perennial favourites in the Ontario Hockey League.
Top Forward: Seth Griffith
Top Defenseman: Scott Harrington
Difference Maker: Max Domi
Bottom Line: The Knights have a great returning core going into the season, and will look to avenge the overtime loss to Shawinigan last spring in the Memorial Cup Final.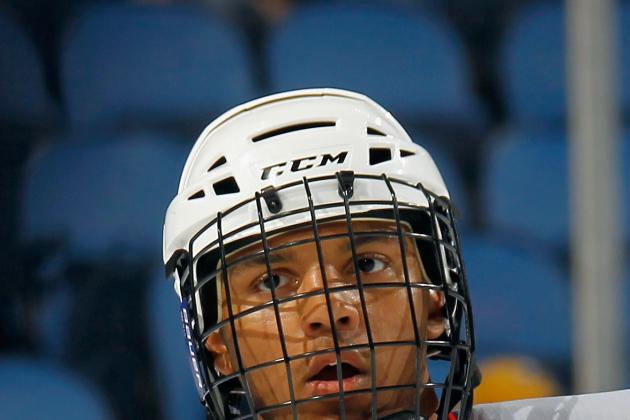 Bruce Bennett/Getty Images

The Portland Winterhawks are a team that, in the last 5 years, have churned out a lot of first round blue-chip prospects, like Nino Niederreiter, Ryan Johansen, Sven Bartschi, Joe Morrow and Derrick Pouliot.
This year, they will have the pleasure of having a highly touted defensemen in Seth Jones, who is the best defensive prospect in this upcoming NHL Entry Draft. He is a sure-fire Top 5 pick, and should do well under the coaching of Mike Johnston and defensive partner Derrick Pouliot to get him ready for the Big Show.
Top Forward: Ty Rattie
Top Defensemen: Derrick Pouliot/Seth Jones
Difference Maker: Seth Jones
Bottom Line: Should be a tough test in the West, but with a great duo on defense and Ty Rattie capable of putting up 50 goals again, you can bet you will get the best of this team offensively and defensively.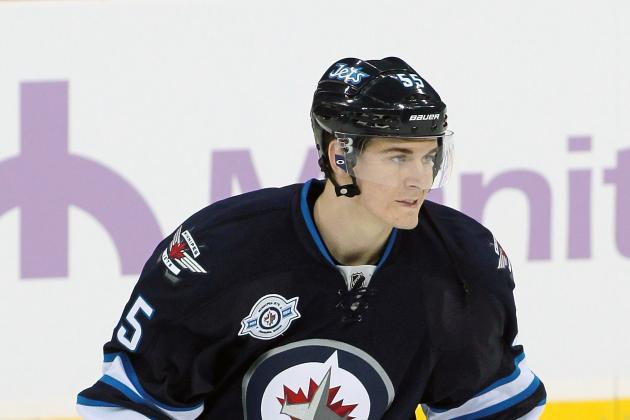 Marianne Helm/Getty Images

The Barrie Colts going to be beasts in the East this season.
With Mark Scheifele leading the way, the team has shown offensive dominance already, and they have depth at all positions. Not to mention they have a hulking defensemen in Aaron Ekblad who was given "exceptional status" by the CHL to play as a 15-year-old.
They also acquired speedy forward Andreas Athanasiou from the London Knights in the off-season. Athanasiou stuggled to get ice time on a deep London Knights team, but should shine with this Colts. Mathias Neiderburger has also become a top goalie in the OHL and will once again be depended upon to shoulder the load on defense as well.
Top Forward: Mark Scheifele
Top Defensemen: Aaron Ekblad
Difference Maker: Andreas Athanasiou
Bottom Line: I wouldn't be surprised if the Colts load up for a shot at the Memorial Cup this season, with depth now on offense, defense and in goal.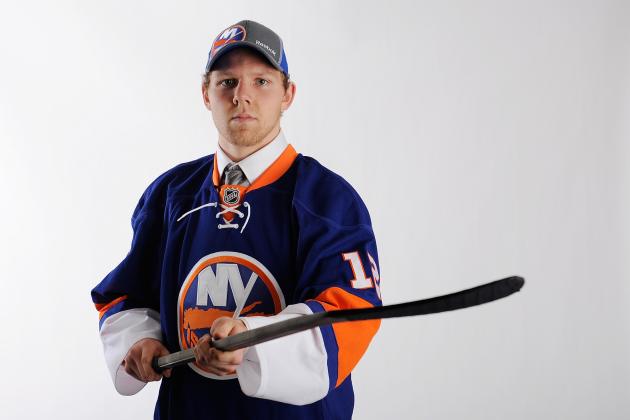 Jamie Sabau/Getty Images

The reigning WHL Champs are still a young team, but with the return of the fourth overall pick in last summer's NHL Entry Draft returning to junior, Griffin Reinhart and the team are bound to go deep in the playoffs.
The Oil Kings have constantly shown resilience to never give up. This team is mentally tough, not to mention that they are also physically tough. Their ability to grind and pound you is threatening, but are not afraid to show their finesse side as well on a nightly basis.
Henrik Samuelsson should do well with his first full season in the WHL, and up his status in the Phoenix Coyotes system.
Top Forward: Curtis Lazar
Top Defensemen: Griffin Reinhart
Difference Maker: Henrik Samuelsson
Bottom Line: The Oil Kings should be able to contend, and they are still young, but their experience of going to the Memorial Cup last spring should be an advantage compared to other teams.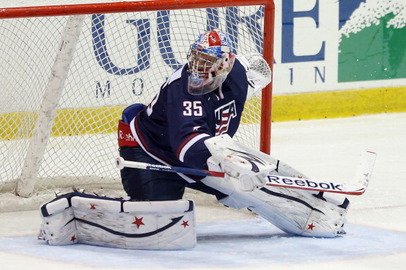 Bruce Bennett/Getty Images

The Kitchener Rangers are once again loaded for a long run this spring. With depth at all positions, the Rangers should challenge the Knights for tops in the Western Conference.
With 3 first round prospects in Matt Puempel, Radek Faksa and Ryan Murphy, along with rising prospects in Matia Marcantuoni and Tobias Rieder, the Rangers are a constant threat on offense.
However, with all that offensive ability comes the question, who is responsible for the defense?
Well, John Gibson is arguably the best goaltender in the OHL, and has the ability to steal games on a nightly basis which will serve them well as they look to obtain an OHL title this year.
Top Forward: Radek Faksa
Best Defensemen: Ryan Murphy
Difference Maker: John Gibson
Bottom Line: The Rangers should challenge their division rival (London Knights) in the Western Conference. It should be no surprise if they win the OHL crown.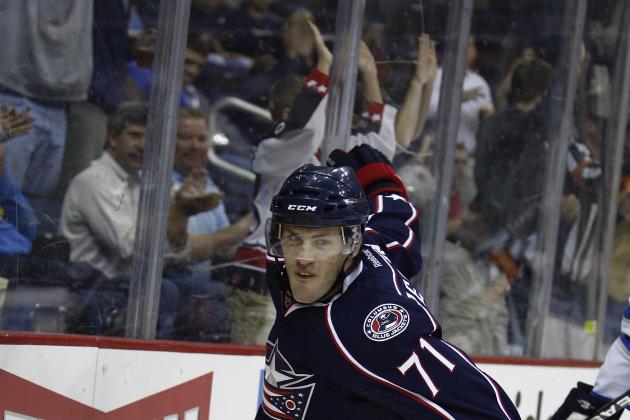 John Grieshop/Getty Images

One of the best surprises in the OHL this season are the Oshawa Generals. Although, it shouldn't come as a surprise with the likes of Boone Jenner, Scott Laughton and Tyler Biggs all producing points.
So far, this team has pulled together quite nicely Their hard-working gritty style is the reason the Generals have become the top team in their division.
Top Forward: Boone Jenner
Top Defensemen: Matt Petgrave
Difference Maker: Scott Laughton
Bottom Line: The Generals are a gritty team and they will give you all they've got. So with that, you can never count them out of anything, especially a possible Memorial Cup Berth.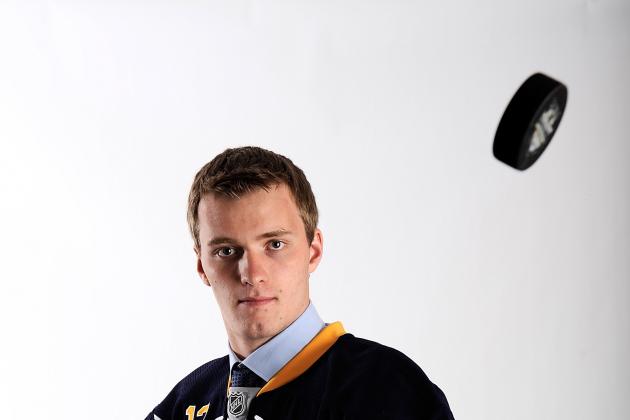 Jamie Sabau/Getty Images

The Quebec Remparts are a team who are thriving with the return of Mikhail Grigorenko. It's possible he may go back to Russia, which would leave this team depleted without a elite centermen.
Anthony Duclair (LW) will also be counted on, and will likely serve on a line with Grigorenko (C) and Adam Erne (RW), and should rack up a considerable amount of points. It should be one of the most potent lines in the "Q" and should challenge the Halifax Line (MacKinnon, Drouin, and Frk) as the most dangerous.
However, I think they are potentially more dangerous with more secondary scoring, which should be key come playoff time.
Top Forward: Mikhail Grigorenko
Top Defensemen: Martin Lefevre
Difference Maker: Anthony Duclair/Mikhail Grigorenko
Bottom Line: The Remparts should be considered dangerous contenders, but should add to their defensive depth to solidify their status as true contenders and give the Mooseheads a run for their money.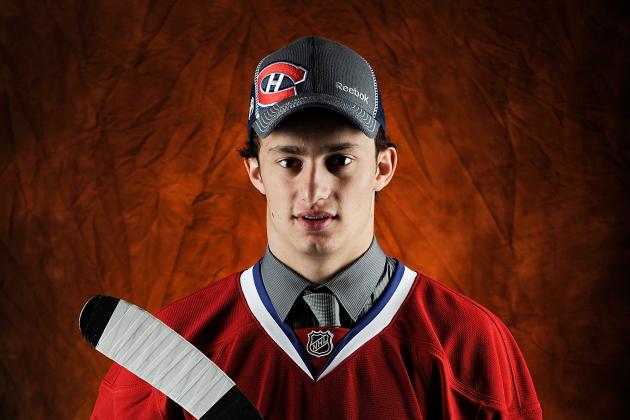 Jamie Sabau/Getty Images

One of the most unsuspected teams, and the most surprising teams to be atop the CHL is the Kamloops Blazers.
With the emergence of 19-year-old JC Lipon as the leading scorer in the WHL, Kamloops Blazers stand a great chance of contending this season. A great line combination of Bozon (LW), Smith (C), and Lipon (RW) is arguably the best line in the CHL. Surprising chemistry between those players is evident, and the potential is great.
Top Forward: JC Lipon
Top Defensemen: Tyler Hansen
Difference Maker: Tim Bozon
Bottom Line: The Blazers should be taken seriously, but will likely fly under the radar because of their surprising start. In the end, this could very well be used to their advantage.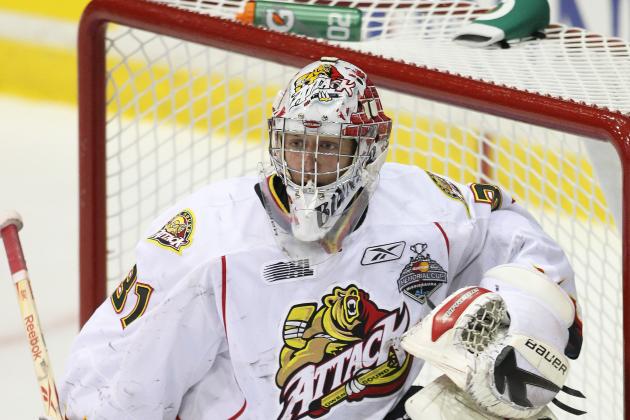 Claus Andersen/Getty Images

I'm sure at this time, nobody thought the Owen Sound Attack would be tops in their division (above the Knights and Rangers). Their success is thanks in part to the spectacular goaltending of Jordan Binnington, the leadership and scoring prowess of Daniel Catenacci and the emergence of Cameron Brace and Gemel Smith providing secondary scoring.
It shall be interesting to see if they maintain this momentum of winning or they fall off the wagon and decide to sell parts in order to look to the future.
Top Forward: Daniel Catenacci
Top Defensemen: Nathan Chiarlitti
Difference Maker: Jordan Binnington
Bottom Line: The chances of them going deep this spring is good but not favorable unless they load up and compete for depth along with the Knights, Rangers and Colts.