2014 World Cup: Ranking Friday's 10 Most Significant Qualifiers
J. Meric/Getty Images

If you are a football fan, Friday should be a bit bittersweet.
On the one hand, you can watch a fantastic international match at almost any point in the day, with both nations attempting to work their way to the 2014 World Cup in Brazil. On the other, there is absolutely no chance you will be able to catch all of the action, what with an incredible 36 matches occurring within the 24 hours.
Thus, decisions must be made as to which matches to watch and which to merely watch on highlights (if that).
So how should you make these decisions?
Well, for one thing, some matches are just more important than others. You see, because each continent goes through a different qualification procedure, each are currently in different points in their respective processes. Hence, while Europe is just starting their process and each match isn't make or break, North America is just reaching the end of a group stage and each match could spell the end of a team's World Cup dream.
If you want to know more about each process, check out my article from last month describing the current standings.
So how important is each match?
Let's rank the matches by significance.
Begin Slideshow

»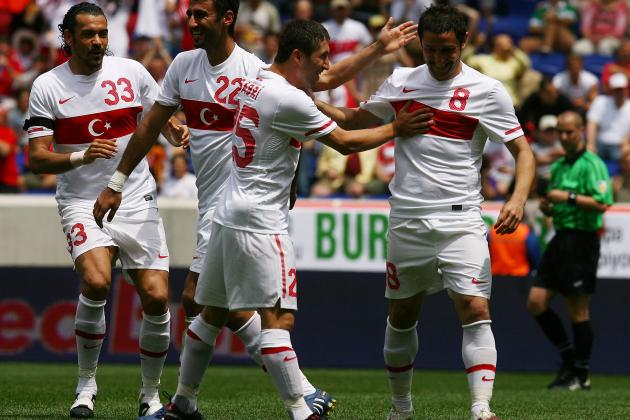 Mike Stobe/Getty Images

Here's a match that will start to shape UEFA's Group D.
After a hard-fought loss to the Netherlands in their first match, Turkey swept aside Estonia to get back on track. Meanwhile, Romania has won both of their matches so convincingly that they sit top of the group.
A win for Turkey would level the two on points, while a Romania win would have them and the Netherlands start to pull away.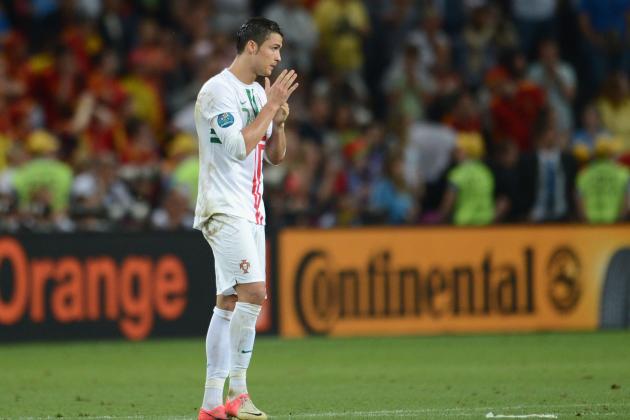 Jasper Juinen/Getty Images

After two matches in UEFA Group F, Russia and Portugal are already five points clear of every one of their competitors.
In all likelihood, these will be the winners and runners-up in this group, with one automatically qualifying and the other heading to a playoff. But which one?
Their matches with each other will go a long way in determining this.
Hence, this could be a very decisive match in determining the automatic qualifiers from this group. Then again, with both teams having fairly inconsistent form in their recent qualifying campaigns, I would not be surprised if a team wins this match and slips up at some point in the rest of the group.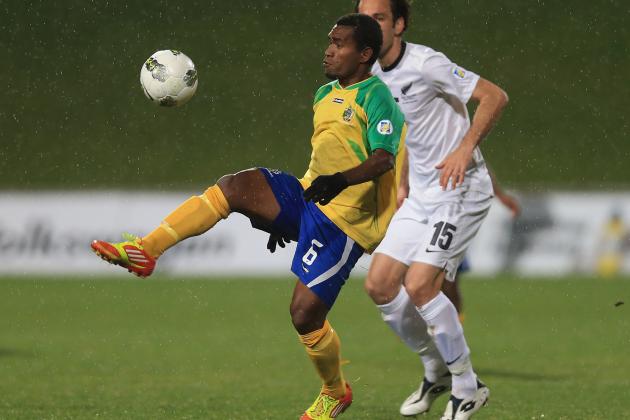 Phil Walter/Getty Images

This is a big match in Oceanic qualifying.
Right now, the qualification process is down to a group of four teams; only one will advance.
In the first two matches of the group, both of these teams defeated Tahiti and lost to New Zealand. Hence, each are on three points while New Zealand is on six with four matches to go.
Thus, both the Solomon Islands and New Caledonia cannot afford a loss here, while even a draw would make their tasks extremely difficult.
The winner of this match will probably be the main challenger to New Zealand throughout the rest of the group, while the loser will be all but eliminated.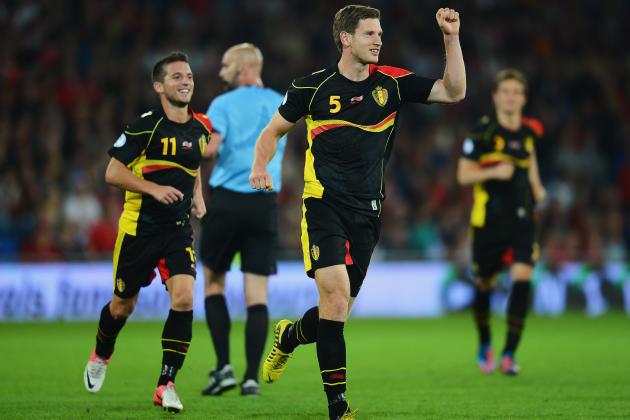 Mike Hewitt/Getty Images

With Belgium, Serbia, Croatia, Scotland, Wales and Macedonia, UEFA's Group A is as wide open of a group as one can hope for in World Cup qualifying. However, only one will qualify automatically, while only one more will probably get a playoff spot.
Through two matches, Belgium, Croatia and Serbia hold the advantage, with each sitting on four points.
It's too early for this match to be decisive in the group, but it could tell us a lot about these two teams and give one a distinct advantage going into the rest of the matches.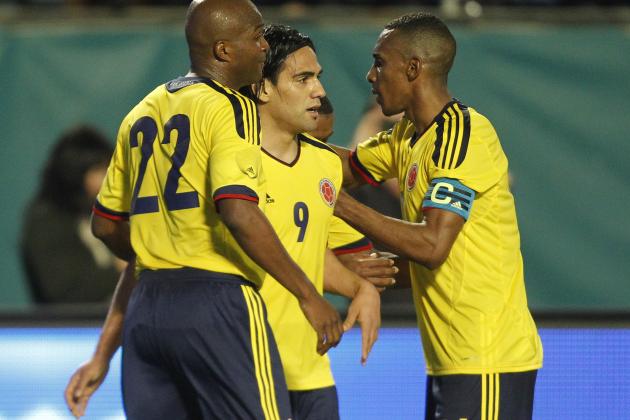 Joel Auerbach/Getty Images

Over the past few months, Colombia have been on an absolute tear in South American qualifying, vaulting all the way to second place in the group.
Meanwhile, 2010 World Cup quarterfinalists and 2011 Copa America runners-up Paraguay have had an incredibly tough time thus far in 2014 qualifying, sitting in dead last in the group.
A Colombia win could be the death knell for Paraguay and put Colombia one step closer to Brazil. On the other hand, a Paraguay win could be the start of one of the greatest comebacks in World Cup qualifying history.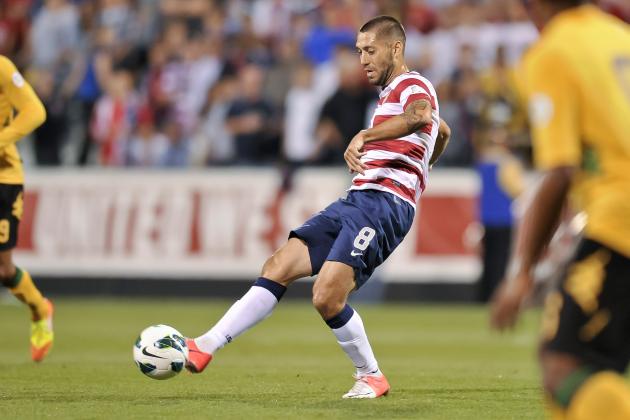 Jamie Sabau/Getty Images

Much is being made of this match, but it isn't actually the biggest match in the group.
Sure, a win would be nice for the USA, but their real biggest match will be against Guatemala on Tuesday.
If the USA wins this one, they will need a draw come Tuesday. If they don't, they probably need a win.
Still, this one will say a lot about the USA's ambitions going forward, as they have struggled a bit away from home.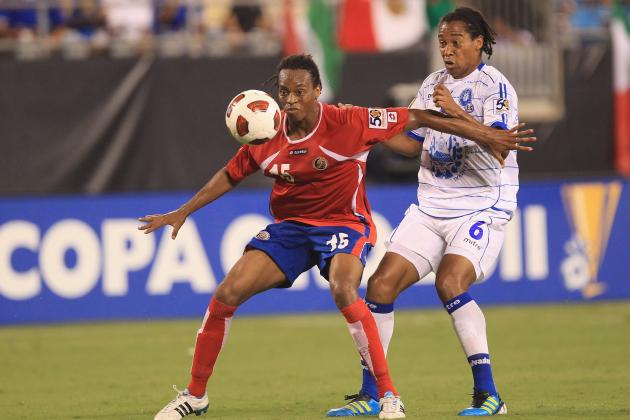 Streeter Lecka/Getty Images

Mexico has already advanced through CONCACAF's Group B, leaving the other three teams fighting over the second spot.
With Guyana sitting on one point and playing Mexico on Friday, it is probably safe to write them off.
Hence, we are down to just El Salvador and Costa Rica. Right now, El Salvador sits in second with five points, with Costa Rica trailing on four.
If El Salvador wins this match, they clinch their spot in the next round.
However, any other result greatly favors Costa Rica, as they finish up at home to Guyana while El Salvador finishes up in Mexico.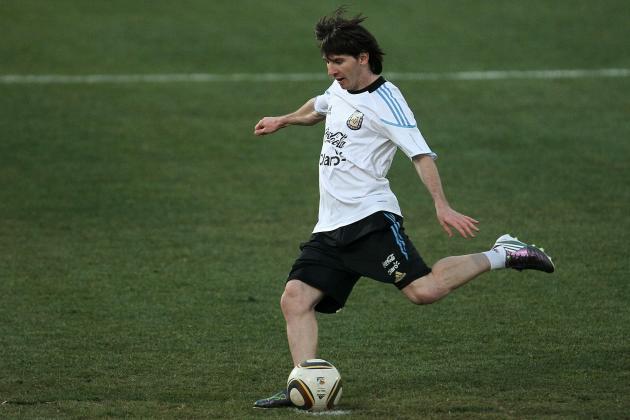 Chris McGrath/Getty Images

These two teams look to be going in different directions.
After a poor start to their World Cup qualifying campaign, Argentina has come back strong and currently sit atop the South American group.
On the other hand, Copa America champions Uruguay started off very well, but have since tailed off. They currently sit in fourth, the final spot that would send them directly to the World Cup.
This match has the potential to really send Uruguay falling and Argentina flying or to change both teams' fortunes.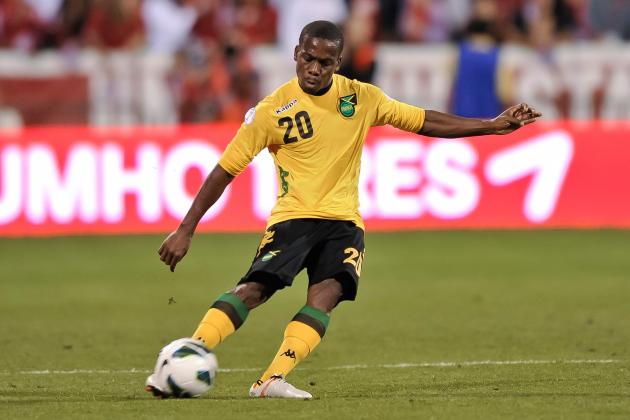 Jamie Sabau/Getty Images

Jamaica and Guatemala face off in a huge match in CONCACAF's Group A.
They both currently sit on seven points, level with the USA at the top of the group. However, only two will advance from the group.
Guatemala will have the home-field advantage here, but they finish up in the USA while Jamaica finish with a match against Antigua and Barbuda in Kingston.
This match will certainly set up the scenarios for the final matchday on Tuesday, but both will go into the match thinking they need a win.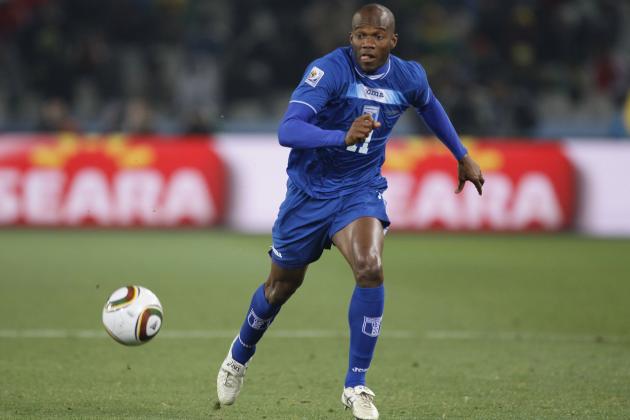 Ezra Shaw/Getty Images

Here's the biggest match of the day.
With Cuba already eliminated, Panama sit atop the group on nine points, while Honduras and Canada are level on seven points.
If Panama win here, they will clinch a berth in the next round of qualifying. However, they do finish with Cuba, so a win here might not be absolutely necessary.
Meanwhile, seeing as Canada is playing Cuba and Honduras finish up with Canada, a loss for Honduras could spell big trouble for them. On the other hand, a Honduras win still means they will go into the final match with some work to do.
This match could decide whether Honduras is going to the next round or staying home.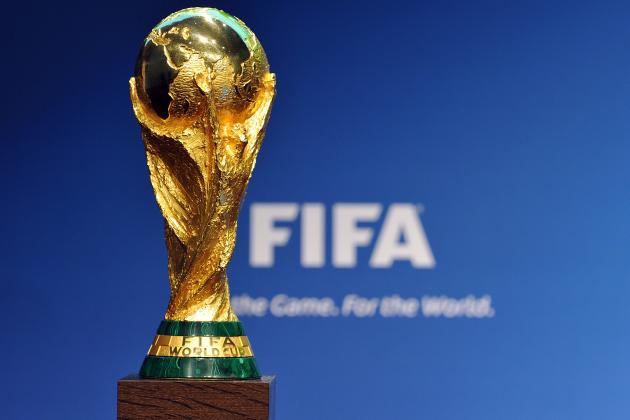 Harold Cunningham/Getty Images

Do you agree with the rankings?
Are you looking forward to a different match that you think I overlooked?
Let me know in the comments below!
For the latest news in the world of football, follow me on Twitter.