Power Ranking Neymar and the 6 Most-Hyped Brazilians in Football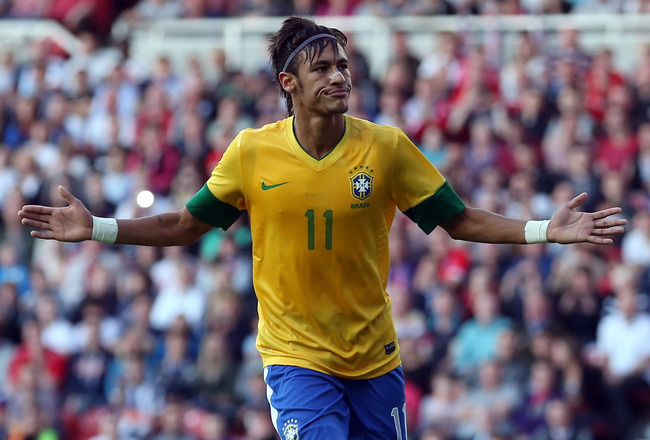 Julian Finney/Getty Images
Hype is not necessarily a bad thing.
In today's game, young, up-and-coming footballers receive an unprecedented level of publicity and attention. While that's not always a bad thing, it doesn't always reflect the player's true level of skill.
Brazil has long served as the standard for producing outstanding young footballers, and the current era is no exception. This is a list of the six most-hyped Brazilians in football today.
It is not a list of the six best Brazilian footballers.
If it were, the list might include different players, such as defender Thiago Silva.
Since this is a list of hyped players, it will mostly include younger players who play offensive positions.
That's just how the hype machine works. Let's get to the list.
6. Paulo Henrique Ganso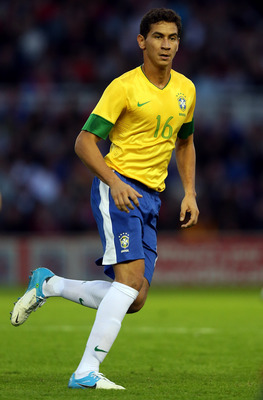 Julian Finney/Getty Images
Age: 22
Club: São Paulo
Paulo Henrique Ganso, or just Ganso for short, is just one of the skillful, creative and rangy attacking midfielders that are being produced in such abundance in Brazil these days. He's also among the best.
Now 22 (he turns 23 this month), Ganso was part of Brazil's 2010 World Cup squad and figures to be a key member of the national team in the coming years.
5. Leandro Damião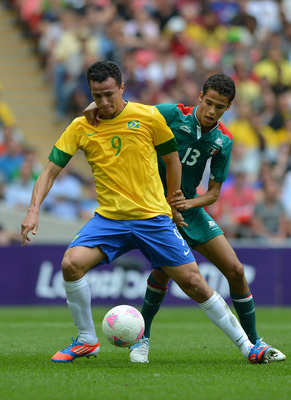 Jeff J Mitchell/Getty Images
Age: 23
Club: Internacional
Leandro Damião bagged six goals for Brazil at the Olympics and finished as the competition's top scorer. Even before that, the Internacional forward had been attracting interest from Europe.
Since then, the rumor mill has continued pumping out stories, and it's only a matter of time before Leandro will be playing in one of Europe's top leagues.
4. Hulk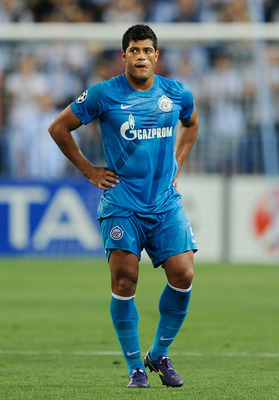 Denis Doyle/Getty Images
Age: 26
Club: Zenit St. Petersburg
At 26, Hulk is positively ancient by this list's standards, but he's still one of the most-hyped Brazilians in the game today.
Intense speculation surrounded Hulk during the summer before a big-money move to Zenit St. Petersburg of Russia materialized. In a way, though, moving to the relative wilderness of Russian football has reduced Hulk's profile.
A big season would change that quickly.
3. Lucas Moura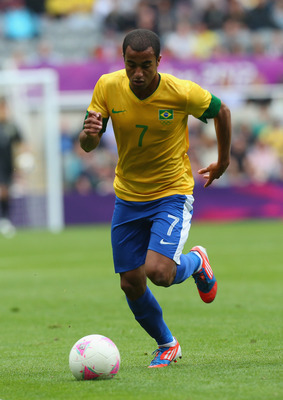 Stanley Chou/Getty Images
Age: 20
Club: São Paulo
For the moment, Lucas Moura plays for São Paulo. That will change in January, when he completes a transfer to free-spending French club Paris Saint-Germain (via Daily Mail).
Before agreeing to sign with PSG, Moura had been the subject of rumored interest from Manchester United (via ESPN FC).
Once he moves across the Atlantic, it's nearly certain this attacking midfielder will show what all the fuss was about.
2. Oscar
Jeff J Mitchell/Getty Images
Age: 20
Club: Chelsea
Oscar is yet another creative midfielder who shined for Brazil at the Olympics. Afterward, he completed a £25 million move to mega-rich Chelsea (via The Guardian).
He impressed quickly, scoring a wonder goal against Juventus in his UEFA Champions League debut and fitting into Chelsea's new-look midfield seamlessly.
1. Neymar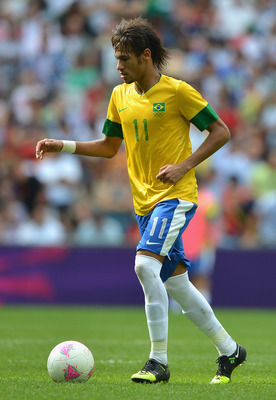 Jeff J Mitchell/Getty Images
Age: 20
Club: Santos
You've seen the skills, you'd recognize the hair from a mile away and you've read the breathless speculation about his future.
Neymar, the 20-year-old Santos forward, is coming to Europe. Nobody knows when it will happen, but when it does, there's a real chance the rumor mill might actually self-destruct.
And then all Neymar has to do is prove he's worth the hype. No pressure.
Keep Reading