Denver Broncos' Most Disappointing Players Through 5 Games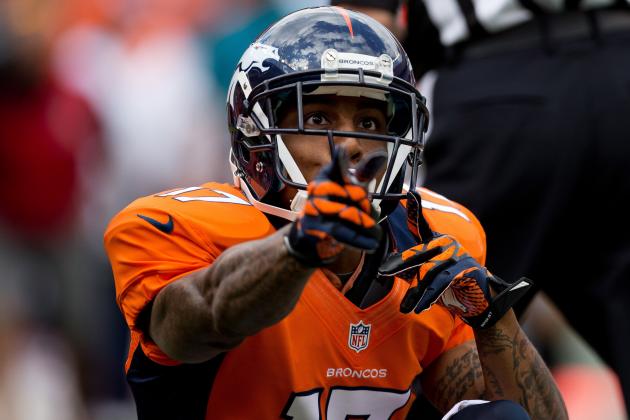 Justin Edmonds/Getty Images

After the 2012 NFL schedule was released, it was easy to surmise that the Denver Broncos had their work cut out for them, especially early on. So should we be surprised that they sit at 2-3 after five games? After all, their three losses are to two teams that are still undefeated and the reigning AFC champions.
In the offseason, the Broncos made the biggest splash by bringing in one of the best quarterbacks the game has ever seen in Peyton Manning. With that came some very lofty, if unrealistic, expectations.
There are still 11 regular-season games to play, and the Broncos can lay their claim to the best team in the AFC West by knocking off San Diego on the road this Monday night. But not everyone on the team has pulled their weight.
Here is a look at four players who need to pick it up and be bigger contributors to the team's success.
Begin Slideshow

»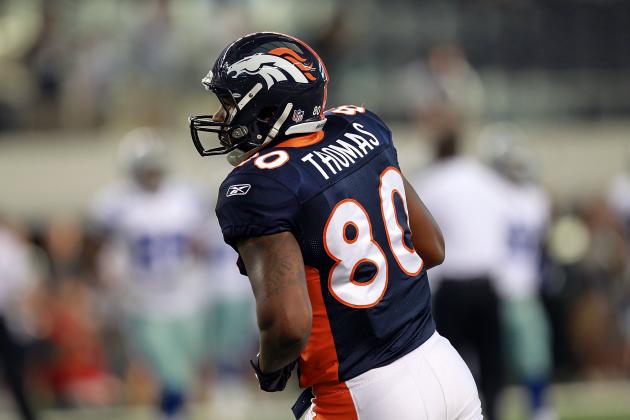 Ronald Martinez/Getty Images

The Broncos used a fourth-round pick on Thomas in the 2011 draft but he had only one reception the entire season.
Prior to the start of this season, reports came out that the Broncos were going to try and get Thomas more involved in the offense. Through five games, they've made no attempt to do that as he has yet to record a single catch. Instead, Jacob Tamme and Joel Dreessen are getting all the snaps at tight end.
The Broncos also have Virgil Green at the position, who recently finished out his mandated four-game suspension.
Thomas may soon be the odd man out.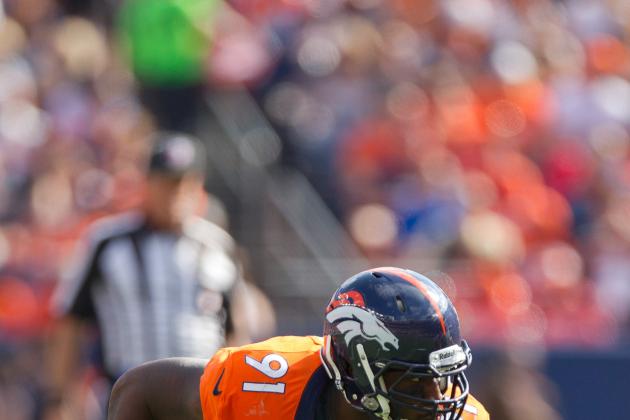 Justin Edmonds/Getty Images

Since the day Ayers was made a first-round pick, Broncos fans have been waiting for him to make an impact on defense. Unfortunately, it looks like they may wait forever.
Ayers only has three tackles on the 2012 season, and he has been moved to a second-string defensive end due to the emergence of rookie Derek Wolfe.
Ayers is only 27 years old and has the ability to make plays. Hopefully, those plays will be made in a Denver uniform and not somewhere else.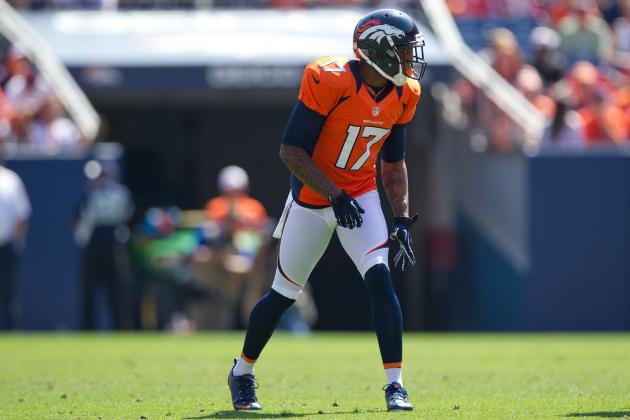 Justin Edmonds/Getty Images

The Broncos signed Andre Caldwell in March. He was supposed to be one of their big free-agent moves and, hopefully, a big difference-maker on offense. Through five games, that has not been the case.
Caldwell has yet to catch a pass in a Broncos uniform, and he has watched as Brandon Stokley has emerged as the No. 3 wide receiver for the team. Even Matt Willis is getting more snaps on offense than Caldwell.
This is a guy who caught 124 passes in four seasons with the Bengals. Surely he can be a bigger part of this offense, right?
Justin Edmonds/Getty Images

The first touchdown of the 2012 season was scored by none other than Knowshon Moreno.
His seven-yard scamper into the end zone in the first quarter against Pittsburgh in the season opener had fans excitedly wondering if Moreno had found a role in this offense. It also had fantasy football players wondering if he was going to steal touchdowns from Willis McGahee. Well, that was all short lived.
He has just eight carries for 15 yards on the season with a lost fumble. He has been a healthy inactive the last three games as the team tries to bring the rookie Ronnie Hillman into a more prominent role.
So where does that leave Moreno? Better yet, why do the Broncos even have this guy on the team anymore?
The trade deadline has been extended to Week 8 this season. Denver would be well advised to shop Moreno around and try to at least get something for a player they seem to have given up on.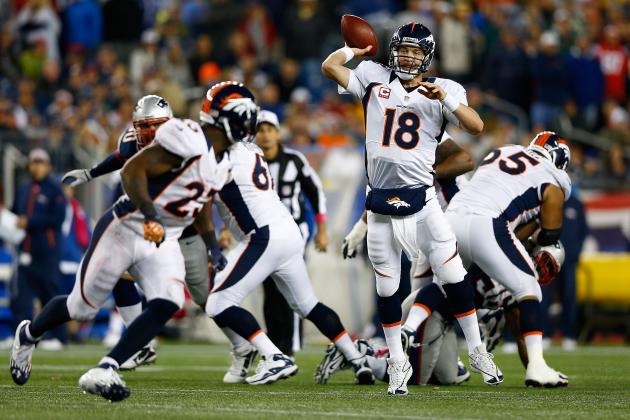 Jared Wickerham/Getty Images

The Broncos have played some of the NFL's best teams in their first five games and, for the most part, have played pretty well. They still have five divisional games to play, and there will be plenty of time for positioning themselves for a playoff push.
The team needs to see what it has with Julius Thomas and Andre Caldwell from an offensive standpoint.
Robert Ayers seems to be an underachiever, and he has bust written all over him. The rest of this season may determine whether that is true or not.
Knowshon Moreno doesn't seem to be in this team's plans going forward, and the team should see if they can find value for him before he becomes a free agent. Arizona and Green Bay are two teams that are currently hurting at running back, and they may have some interest.
The rest of the team is put together well from top to bottom. Peyton Manning is playing incredible football and keeping the Broncos in games. It would be very beneficial for the team if Hillman can step up and be a solid backup to McGahee.
The return of Chris Kuper at guard will also provide the Broncos a big boost, and they have to be encouraged by the play of Wolfe, who already has two sacks on his young career.