Tigers vs. Athletics: Live Coverage of ALDS Game 4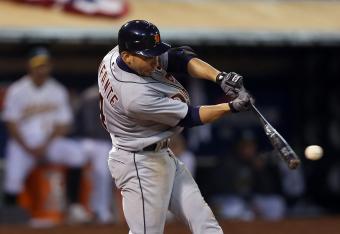 Ezra Shaw/Getty Images
Coco gets the pie treatment and the Gatorade dosing! First class interview afterwards too.
Final Score
Tigers 3- A's 4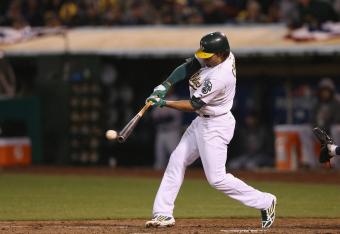 CRISP WALKS OFF A's WIN IT A's WIN IT! Game FIVE TOMORROW. Fans want pie! Fans want pie!!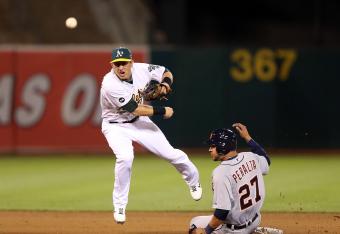 George Kottaras pitch hitter pops out to third base. Pennington up now with one out. Keep an eye on how disciplined he stays at the plate in high pressure situations.
Look how steadfast and calm Bob Melvin is in the dugout. He knows his team has been doing this all season. A's fans want pie.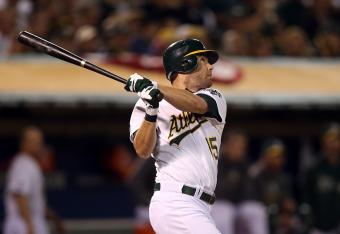 SMITH GETS IT DONE WITH THE DOUBLE TO THE RIGHT CENTER GAP!!!!!! TIE GAME TIE GAME
Tigers 3 - A's 3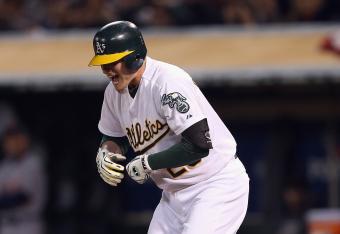 Donaldson off the wall! just misses a two run shot but doubles to put Reddick on third with nobody out.
Reddick records his second hit of the series poking a single into right to lead off the A's in the ninth.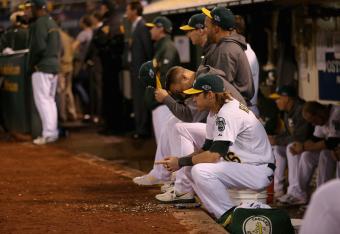 The A's just played "When the going get's tough the tough get going" speech from Animal House on the jumbotron. I think that suits the franchise and the situation well. Loudest "Let's go Oak-land" chants of he night right now.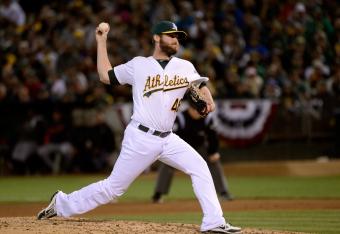 Ryan Cook sits them down one, two, three with that strikeout to Avila, and the A's will head into the nineth looking to close the gap. Josh Reddick will lead off, followed by Josh Donaldson and Seth Smith. Jose Valverde will be in to close.
Tigers 3- A's 1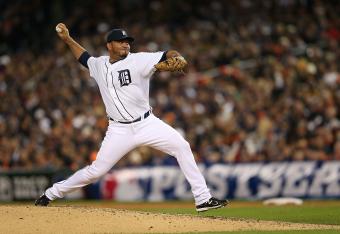 Brandon Moss strikes out to end the eighth inning threat. A's strand two and strike out for the 12th time tonight.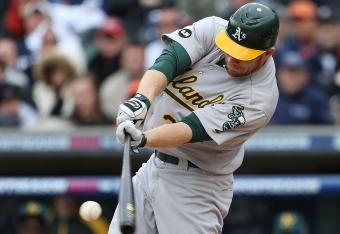 Cespedes walks with the power hitting lefty Brandon moss in to face Benoit. Detroit closer Jose Valverde up in the pen and could make an early appearance should Moss get on base.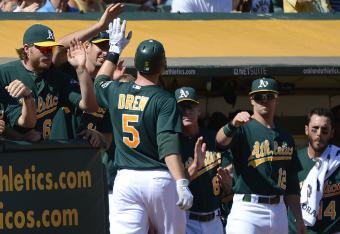 Stephen Drew singles his second hit in two plate appearances. Noticably a shorter peel out around first base this time. Cespedes now at the plate as the tying run.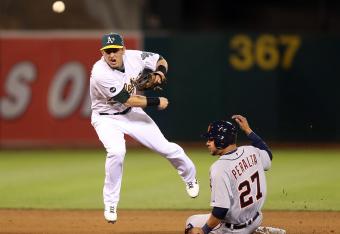 Cook the ground ball specialist gets Young to dribble out to send. Pennington to lead off followed by Crisp and Drew to start the bottom of the eighth for Oakland. Joaquin Benoit in to relieve for Detroit.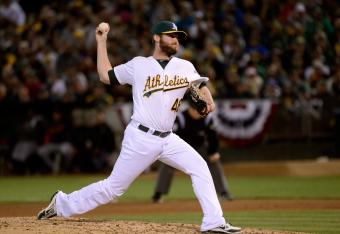 Ryan Cook in now to relieve Doolittle. Cook threw a scoreless inning last night, but fans must be a bit concerned with the runner on third considering what happened in Game 2 where his wild pitch allowed the tying run to score.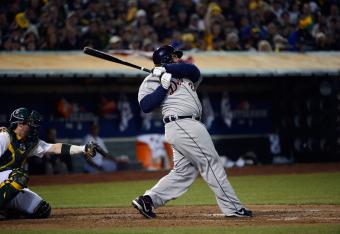 Past diving efforts of Pennington and Moss, pinch runner Garcia moves to third on the single by Fielder. Fielder's second hit of the night.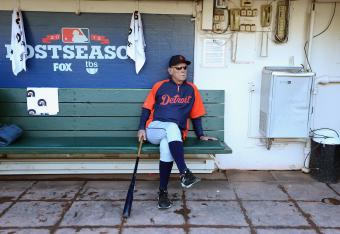 Small ball pays off for Leyland again. That's two runs now created off sacrifice bunts.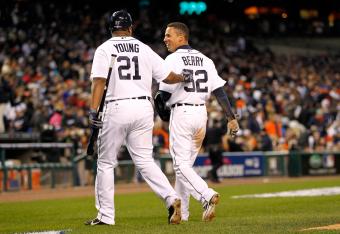 Josh Reddick's throw is late on Berry's flare to right field and Omar Infante scores from second on the clutch single. Miguel Cabrera steps in.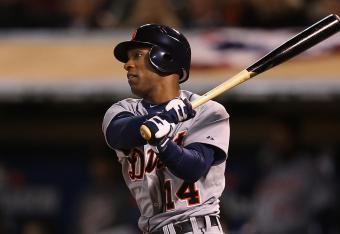 Austin Jackson's bunt is good one and easily moves Omar Infante over to second for Berry.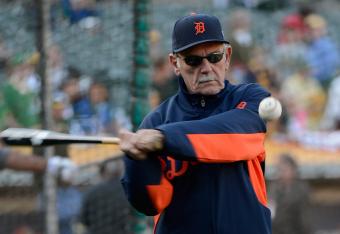 Jim Leyland playing small ball again trying to manufacture another run with a sacrifice bunt.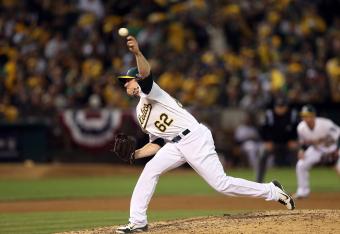 Sean Doolittle will make his second appearance in two nights after striking out the side in the seventh inning in Game three. Infante singles to lead off the inning for Detroit.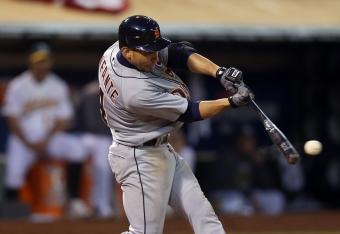 Seth Smith strikes out looking and Derek Norris grounds out sharply to third to end the inning one, two, three for Albuquerque. Top the order coming up for Detroit now with Infante, Jackson and Berry due up.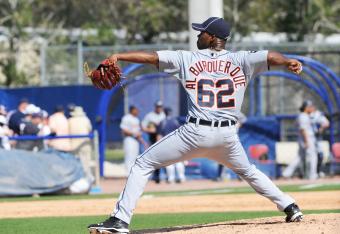 Seth Smith will hit against another right handed pitcher after that hard rip by Donaldson. Showing those Al Albuquerque highlights on TBS just provoked the entire East Bay.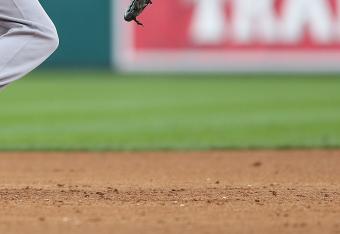 Donaldson now leading off after that stunning snare at third base. Crowd rightfully on their feet after giving him a huge ovation.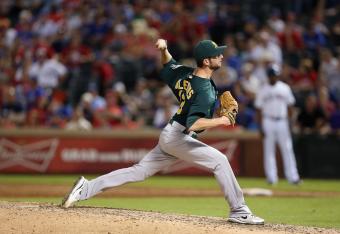 Quick one, two, three for Blevins on three ground outs gets Oakland to the bottom of the sixth unscathed. That's four straight ground ball outs for Blevins now.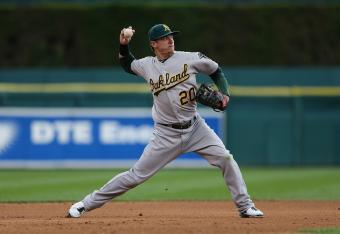 Donaldson making the diving ground play down the third baseline! Throw from his knees nails Peralta for out number two! Web gem anyone? Sportscenter top ten for sure.
This article is
What is the duplicate article?
Why is this article offensive?
Where is this article plagiarized from?
Why is this article poorly edited?

Oakland Athletics: Like this team?