5 Great Goals Against Manchester United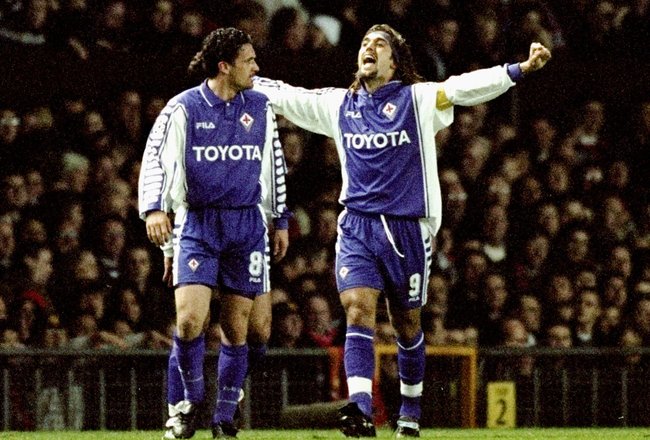 the angel Gabriel celebrates at Old Trafford...
Ross Kinnaird/Getty Images
Manchester United have given a lot of gifts to their supporters over the years - particularly in the last 20 years.
However, when it goes wrong for United, it really seems to go wrong. The good times have been interspersed with a few really bad days at the office.
The Newcastle 5-0, the Manchester City 6-1, 5-1, 4-1, 3-1s , Southampton 6-3, Chelsea 5-0 - they are just a few that stand out. There are some games where you have to just sit back and accept that the other team were on it.
With these thoughts and the recent airing of memories of Philippe Albert's audacious chip that topped off the 5-0 drubbing by Newcastle in 1996, I began to think of the jaw-dropping moments that go against the team I love.
Great goals by Cantona, Scholes, Beckham, Ronaldo, Rooney—even Poborsky and Forlan—have lit up performances whilst United swept all before them.
Now it is time to doff my cap to those goals that made tens of thousands stand in awe, despite playing for the opposition.
Philippe Albert

Philippe Albert. Newcastle United vs. Manchester United - 1996

Philippe Albert completes a miserable day for Manchester United in Newcastle with an audacious chip over the world's greatest goalkeeper at the time, Peter Schmeichel.
The game was to be followed by a 6-3 defeat to Southampton, a loss to Fenerbahce in the Champions League and a home defeat to Chelsea—a "blip" of four games.
United eventually recovered and went on to become English Champions.
Thierry Henry

Thierry Henry tees himself up...

Not the only very good goal that Thierry Henry scored against United—but probably the best.
Absolutely sublime.
Gabriel Batistuta

Gabriel Batistuta silences Old Trafford

One player that I would have loved to have seen in the red of United.
That I was present at Old Trafford for this special goal still thrills me to this day.
Ronaldo

The real Ronaldo bags a hat-trick at Old Trafford

The goal in question is from 1.18 on the video, a quickfire blast from outside the area that precipitated a wonderful match—ending in a 4-3 win for United on the night, but still being knocked out of the Champions League.
I could also include the first goal, but will restrict to one!
In all, a wonderful hat-trick to behold. A standing ovation from the home fans for the Real Madrid phenomenon, who actually did little else during the game, a late David Beckham cameo and a genuinely glorious advert for the game of football.
Stuart Pearce

who was it that missed in Italy again?....

One of my first trips to Old Trafford without parents, just friends.
The Stretford End had barracked Stuart Pearce mercilessly for his penalty miss for England in the Italia 90 World Cup.
This free kick truly silenced them.
Which Do You Remember?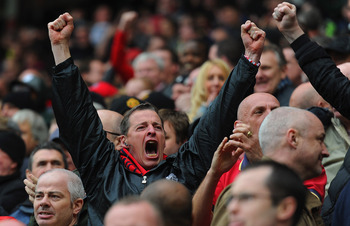 Michael Regan/Getty Images
.....just a few of the memorable goals against Manchester United over the past 20 years or so appreciated from the point of view of a Manchester United supporter.
There could have been more, but these particularly stand out for me.
Step in to my shoes. Which goals would you choose?
Keep Reading

Manchester United: Like this team?