With Lucas Coming Back, Who Starts in LFC's Midfield?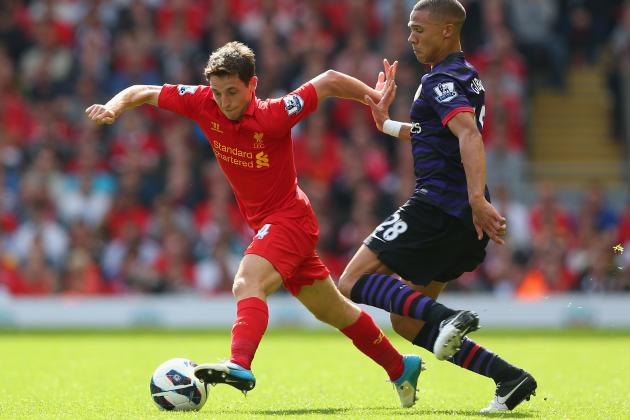 Alex Livesey/Getty Images

Brendan Rodgers has a number of depth concerns facing his club.
While there are an interesting array of attacking options at his disposal, that one incisive goalscorer seemingly remains elusive.
Further, the defense has a few problems of its own. With Jamie Carragher continuing to age, depth is now a problem at Center-back. At Full-back, Martin Kelly is out until at least the new year and Jose Enrique is well off his best form.
Yet, at least on one area of the pitch, the status quo seems somewhat manageable. With the return of Lucas Leiva fast approaching on the horizon, Liverpool's Northern Irish manager has an enviable task ahead of picking his first three.
Foreseeably, at least five (if not more) players could stake a claim to a starting post. Let's review each and consider the merits of their respective inclusion.
Begin Slideshow

»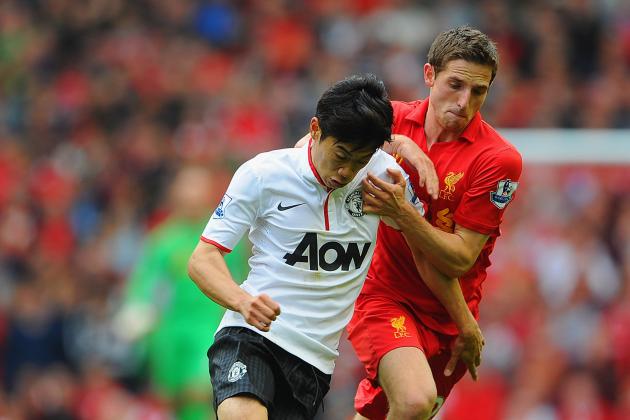 Michael Regan/Getty Images

Preferred Positions: CM, CDM
Rodgers' Swansea import has hit the ground running on Merseyside. Allen is every bit as efficient as he is versatile.
The Welshman occupied a central birth until Lucas went down with a knock early in the campaign. He has since taken on a more defensive posture at the back of midfield triangle.
To that end, Allen regularly puts forth a pass completion rate in excess of 92 percent per outing.
Some have criticized his conservative approach and less adventurous style. In response, Rodgers rallied to his defense stating that this is exactly what he expects of a player in this role within his 4-3-3.
The future is bright for young Allen. The biggest questions seems to be where he will finally settle in the central three.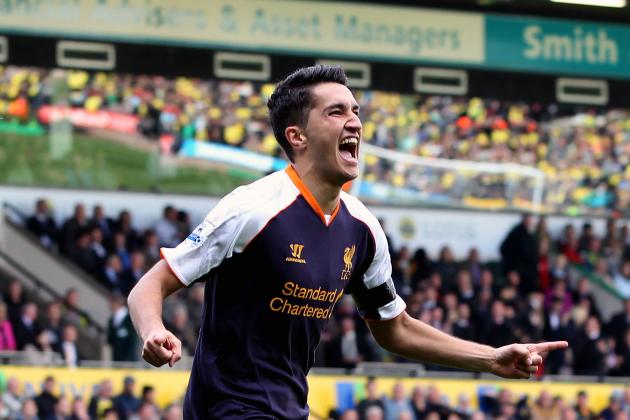 Jan Kruger/Getty Images

Preferred Positions: CM, ACM
It took the Turkish international a month or two to get his sea legs about him after making the move from Spain. That much was to be expected given his lack of minutes in Madrid.
He has since grown into a strong passer with a surprising knack for goal. Almost overnight, Sahin seems bent on regaining the form that made him Bundesliga player of the year as recently as 2010.
Seemingly, the more minutes Sahin gets, the stronger he performs. It is tough to keep a passer of this caliber of the pitch for the time being.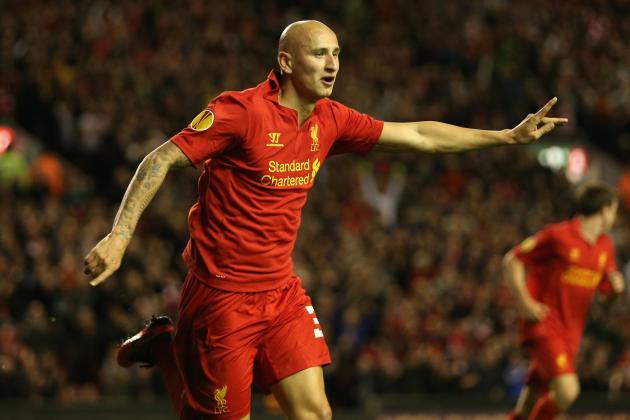 Clive Brunskill/Getty Images

Preferred Position: CAM
Shelvey may not quite stack up in terms of pure class to some of his midfield compatriots. That much is to be anticipated given his relative youth at just 20 years of age.
That said, Shelvey represents one of the few purely attack-minded midfielders left in Rodgers' arsenal.
Particularly in the Europa League, Shelvey has shown flashes of confident goal-scoring play absent from the rest of the central three.
It is tough to keep a danger man of his caliber off the pitch.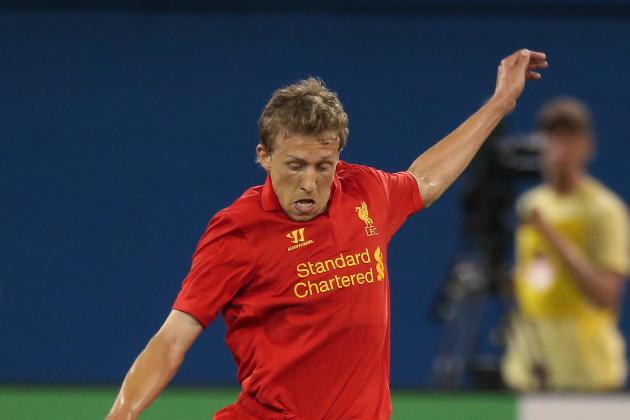 Tom Szczerbowski/Getty Images

Preferred Position: CDM
Lucas rose from ambiguous placement to crowd favorite rather quickly. Since hitting those lofty heights he has suffered a series of two successive knocks that have put his starting post in jeopardy.
Certainly, the Brazilian will be eased back into play. That said, once he is fully fit, either he or Allen will have to either move or occupy the bench. That much will be difficult to resolve.
Lucas is a pure defensive midfielder with a vastly underrated tackling ratio. There are few in the Premier League who do more to less acclaim. Liverpool is a better club when he is on the pitch.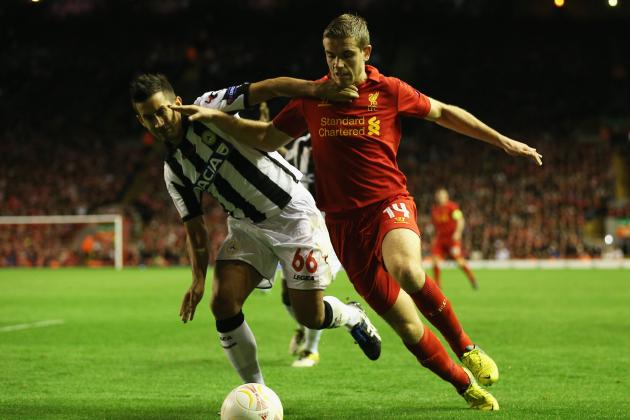 Clive Brunskill/Getty Images

Preferred Position: CDM, CM, CAM, RM
Henderson is the sixth man out at the moment.
Rodgers has made clear that he cares little for money spent to bring a player in. And obviously, he does not seem to value Henderson as highly as some of his other choices.
For now, Henderson seems relegated to a substitute role behind Allen at the back of the midfield. How long the former Sunderland man remains content in that role remains to be seen.
This may be another casualty of the Dalglish era.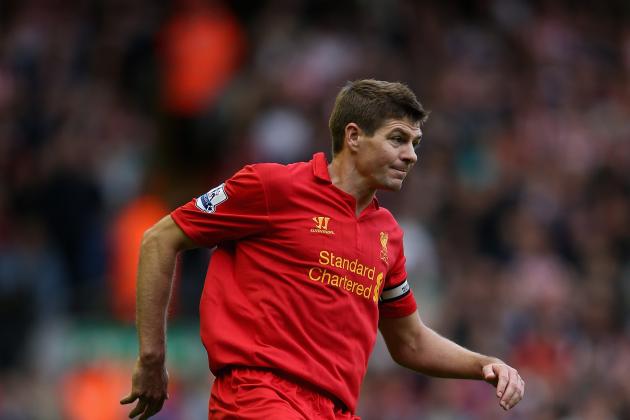 Clive Brunskill/Getty Images

Preferred Position: CAM, CM
Liverpool's captain spent the vast majority of his career at the front of a midfield diamond with virtual free reign to push into the final third.
After a brief and somewhat unsuccessful stint in that position under Rodgers, he has now been moved back to the central midfield position.
Some have cited Gerrard's careless back passes as explanation for some of Liverpool's unfortunate league results. Yet, the fact remains that he is likely not going anywhere anytime soon.
Liverpool's talisman is a fixture. The trick as coach is to determine where to both get the most out of him while minimizing collateral damage elsewhere in the lineup.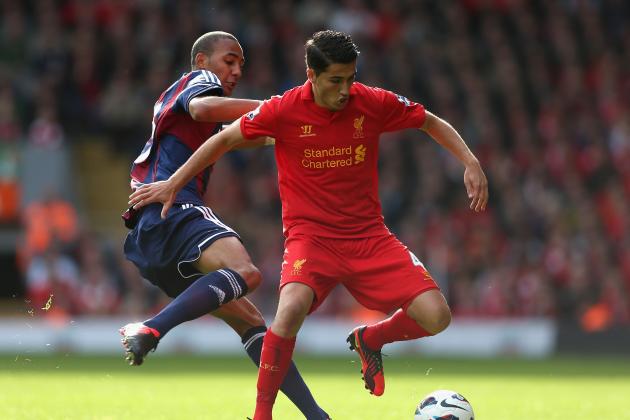 Clive Brunskill/Getty Images

Personally, I leave Allen (CDM), Gerrard (ACM) and Sahin (ACM) in as an inverted midfield triangle for the time being.
I love Shelvey as a non-league starter with super-sub potential in the Premier League.
Lucas should be slowly worked back into the lineup. Once he is, Rodgers should consider an informal rotation between his four clear cut best options.
Regardless, Rodgers has a conundrum in place which just about any manager would envy.
Who do you think should start at midfield for Liverpool? I look forward to your opinions!