Premier League Transfers: 10 Predictions for the January Window
Shaun Botterill/Getty Images
It may only be October, but plenty of football fans will already be looking ahead to the January 2013 transfer window.
It is early in the season, but we have some information on the clubs likely to be at the top and bottom of the league as well as which clubs are likely to spend the most money in January.
Manchester City and Chelsea Will Attempt to Buy the Title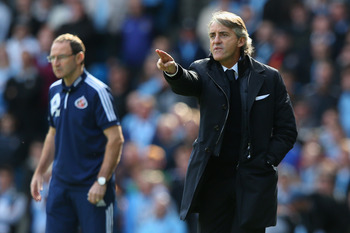 Alex Livesey/Getty Images
We know that Manchester City and Chelsea haven't been afraid to spend money during recent years, and both clubs improved their squads during the summer transfer window. So, it will be interesting to see how they approach the January transfer window.
Chelsea have started the season superbly, but Man City have started more slowly than they would have liked. Roberto Mancini's side haven't been as defensively sound as they were last season, and Chelsea might struggle if Fernando Torres picks up an injury.
Therefore, both clubs may want to ensure they have the required cover in their squad.
QPR and Southampton Will Spend for Survival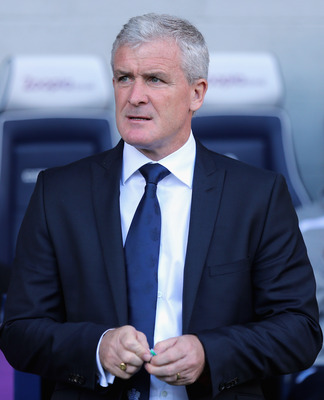 Bryn Lennon/Getty Images
QPR and Southampton are the clubs near the bottom that like spending money the most. Both clubs have rich backers who will invest in the squad's survival.
However, it might be team unity that determines their fates this season, rather than the quality of individuals they look to bring in.
Liverpool Will Pay over the Odds on Average Quality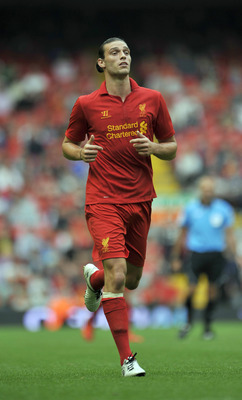 Clint Hughes/Getty Images
Liverpool have made a habit of spending big on new signings over recent seasons. But it should be noted that they haven't always received what they paid for. The most highly profiled example of this was when they spent £35 million on Andy Carroll.
It is, therefore, likely that they will be searching again during the January 2013 window, hoping to acquire talent that will strengthen the squad.
Theo Walcott Will Move On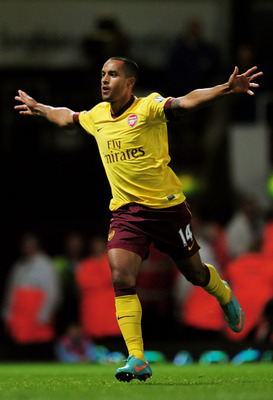 Shaun Botterill/Getty Images
Theo Walcott's future at Arsenal looks uncertain due to his playing less and his refusing to sign a new contract. Arsenal may decide that he is not a key player to them anymore and replace him.
Don't be surprised to see the English player move on.
There Will Be an 11th-Hour Deal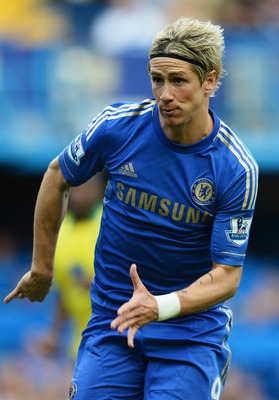 Mike Hewitt/Getty Images
Every transfer window, there appears to be some business that is done when the window is closed. So, it makes sense that this trend will continue this season.
It is more than likely that the deal will be significant and that it will involve signing for a Premier League club.
A Household Name of World Football Will Sign for an EPL Club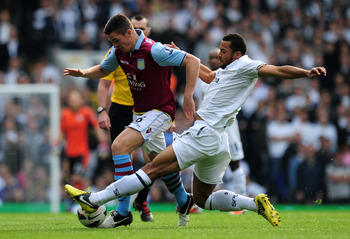 Shaun Botterill/Getty Images
The fate of transferred players can be predicted, if only to an extent. It stands to reason that a major talent in world football will join a Premier League club. But it's not clear which club will secure the signing, and who it will be.
There Will Be a Surprise
Matthew Lewis/Getty Images
It seems that every transfer window, a player unexpectedly changes clubs. This transfer is likely to occur within the Premier League between clubs, and the buyers are likely to get a terrific deal if they can get a good price.
Paul Lambert Will Find Another Lower-League Gem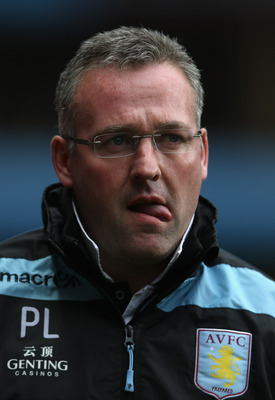 Julian Finney/Getty Images
Paul Lambert made a habit of finding quality players from the lower leagues during his time at Norwich City. This appears to be something he is keen to continue as manager of Aston Villa. So, I'm sure he currently has scouts looking for players.
Expect those players to be highly valuable and acquired at relatively low rates.
Norwich City Will Be Active in the Transfer Window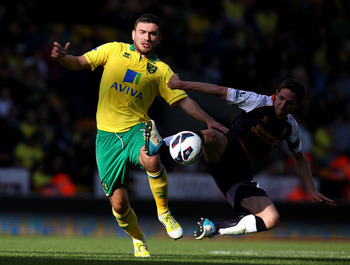 Jan Kruger/Getty Images
I felt that Norwich City were quite conservative with their transfer policy during the summer. Yes, they made some good transfers, but it didn't seem like a lot of money was spent on transfer fees. So, I'm assuming that a significant amount of the budget has been held back for January.
Therefore, I'm expecting a bit of business to get the club out of the relegation zone that they currently reside in. I expect those signings to come from Championship or Premier League clubs, so they can hit the ground running.
Newcastle United Will Find Another Foreign Gem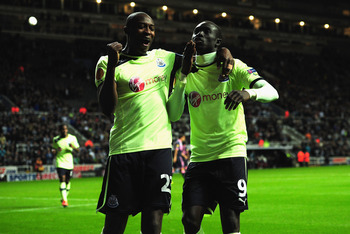 Stu Forster/Getty Images
Newcastle United have made a habit of finding some top-quality foreign players over recent seasons. They clearly have a very good world scouting network, so I wouldn't be surprised to see another quality foreign import entering the Premier League in January.
Keep Reading