Can Notre Dame's Run Game Be Just as Effective vs. Stanford?
Use your ← → (arrow) keys to browse more stories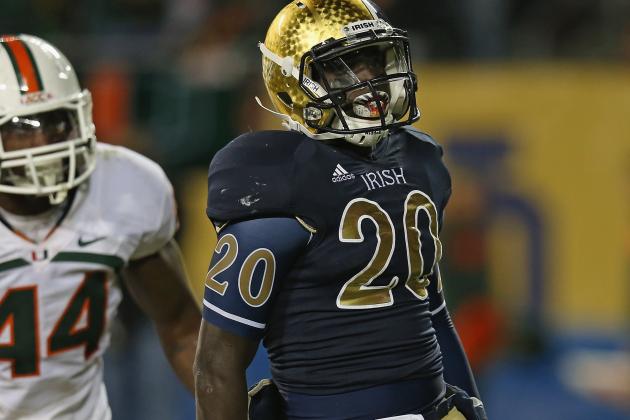 Jonathan Daniel/Getty Images

The big rushing numbers the Notre Dame football team rolled up in Saturday's win over Miami (376 yards, five touchdowns) won't look as impressive if the Irish struggle on the ground this week against Stanford. Coach Brian Kelly's discerning eye looks beyond what actually happened on the shoddy sod of Soldier Field and evaluated why it happened. "I go back to looking at fundamentals and blocking and protection and route running, quarterback fundamentals," Kelly said. "If it looks like the same old thing to me, then I too would be skeptical of improvement. So I have a different eye, in a sense, that I'm looking at those things more than anything else.