Polamalu Out; Woodley, Too?
Use your ← → (arrow) keys to browse more stories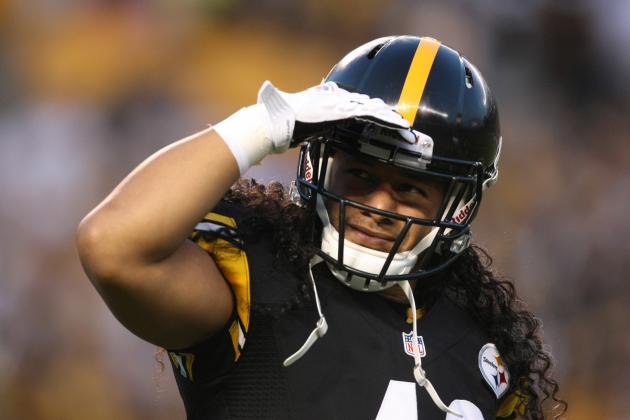 Jason Bridge-US PRESSWIRE

Troy Polamalu (calf) won't play Thursday at Tennessee, and outside linebacker LaMarr Woodley (hamstring) almost certainly won't, either. Coach Mike Tomlin said Woodley's injury is less severe, but having only three days off between games "minimizes the opportunity to play." Polamalu, who also had a calf injury late last season, returned Sunday after missing two games but lasted less than a quarter...