Best Case, Worst Case for Top 15 NBA Stars in 2012-13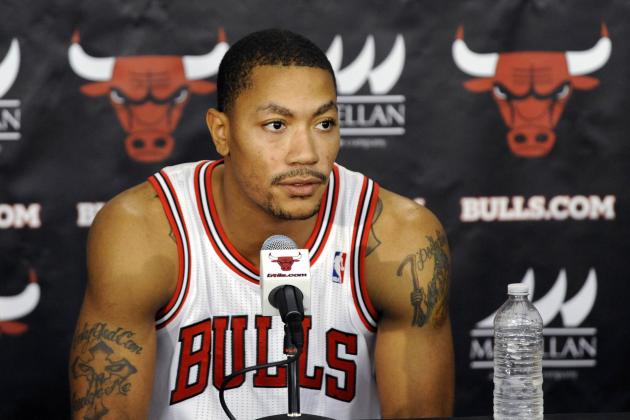 David Banks-US PRESSWIRE

The NBA's top stars are the ones who will grab headlines in 2013, but while each player has established himself through success, the future can always go one of two ways.
Every season is filled with potential, but for some, that promise never fully comes to fruition.
Each player has a best- and worst-case scenario, and while some are more drastic than others, nobody can escape the question marks that surround the future.
*Top 15 stars are determined using ESPN's NBA Rank.
Begin Slideshow

»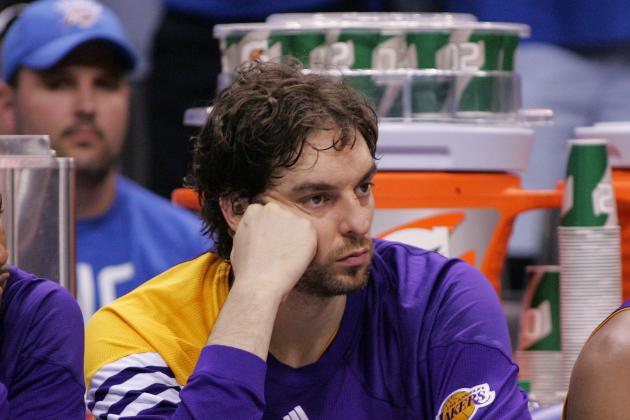 Brett Deering/Getty Images

Best Case
The Los Angeles Lakers are inserting portions of the Princeton offense into Mike Brown's scheme, and there might not be a big man in the league more suited for the system than Pau Gasol.
The 32-year-old has an incredible skill set that stretches out beyond the free-throw line. His high-low passing game is phenomenal, and he shoots a solid percentage on his long two-pointers.
The new offensive set could be exactly what Gasol needs to stay involved in the offense in 2012-13.
Worst Case
With so many big names in Los Angeles, it's easy to imagine Gasol getting lost in the shuffle.
The seven-footer is coming off a horrible 2012 postseason performance, and if he can't step up again in 2012-13, the team will have plenty of options—including Antawn Jamison off the bench—to pick up his slack.
Gasol is likely to remain the third option behind Bryant and Howard, but if his shot isn't falling and he is passive in his approach, it could be another year full of trade speculation and distractions.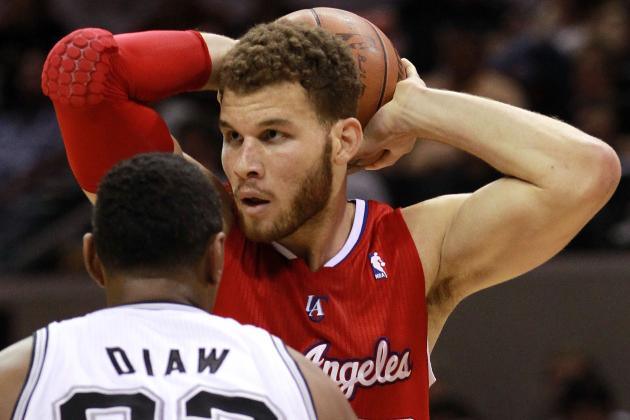 Ronald Martinez/Getty Images

Best Case
If Blake Griffin can develop a few key areas of his game, the 23-year-old has the chance to become the best power forward in the entire NBA.
Griffin takes a lot of flak from the fans and the media alike, but his incredible athleticism and good ball handling skills make him a threat anywhere on the low block.
He would have to show that he is no longer a liability on defense, and continuing to improve his shot would help, too. But if he can do these things and help lead his team deep into the playoffs, he'll have a much better case against the criticism in 2013.
Worst Case
To say Griffin is injury prone is unfair, but another setback at this point in his career would create the notion that health is a major concern moving forward.
Griffin's rookie year was postponed because of season-ending surgery, and the big man was most recently held out of the Olympics because of another knee problem.
Griffin has said that his knee is "pretty much back at 100 percent" (according to Broderick Turner of the Los Angeles Times), but if he goes down again in 2012-13, fans in L.A. will have cause for concern.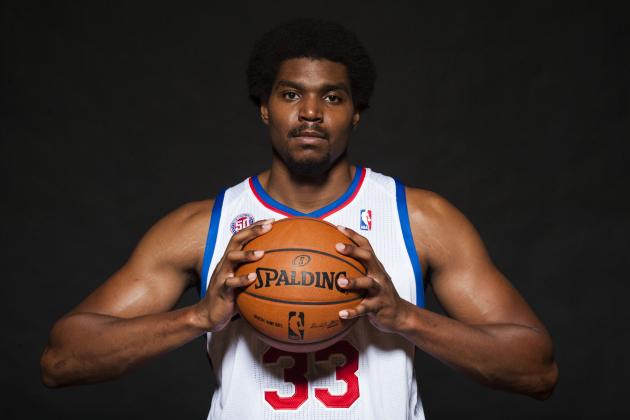 Howard Smith-US PRESSWIRE

Best Case
Andrew Bynum is coming off a career year, and if he can carry the momentum forward, he has a chance to take over the title of "best center in the NBA."
Admittedly, a lot would have to happen for this to take place. His decision making would have to improve, he'd have to remain consistent and he'd have to stay healthy for the second straight season.
Most importantly, Dwight Howard would have to take a step back with the Los Angeles Lakers. Coming off back surgery, an off year for the center could place Bynum ahead of him in the rankings.
Worst Case
The worst thing in the world for Bynum—and the Philadelphia 76ers—would be for him to prove that his best season to date was simply a fluke.
Coming off his first healthy season, an injury-plagued year would be a major step back.
The seven-footer averaged 18.7 points, 11.8 rebounds and 1.8 blocks per game in 2012. If his stats drop in Philly or if he never adapts to Doug Collins and the rest of his teammates, it will no longer be a debate that Howard is the best center in the game.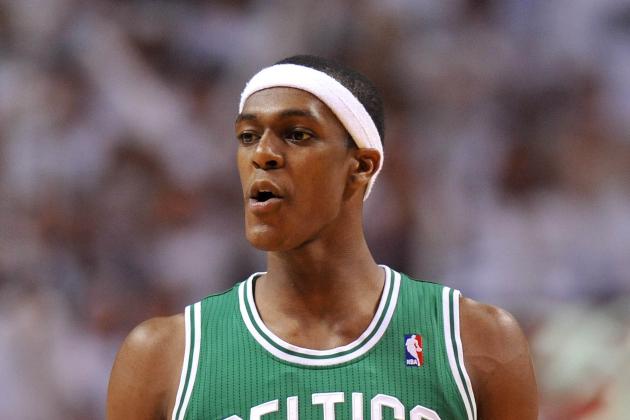 Steve Mitchell-US PRESSWIRE

Best Case
It's fair to say at this point that Rajon Rondo has become the best player on the entire Boston Celtics roster.
The 26-year-old point guard averaged a league-leading 11.7 assists per game in 2011-12 to go along with 4.8 rebounds and 1.8 steals. The only thing he's missing is a jump shot, and if he can improve in that area, he'll be virtually unstoppable.
It's not likely that Rondo becomes the league's best point guard in 2012-13, but if he truly adds a shot to his repertoire, he'll be right there in the discussion.
Worst Case
Rondo's worst-case scenario has far more to do with his teammates than it does his own style of play.
If the point guard never develops a jump shot, you know he is still one of the best facilitators in the game. However, if his teammates aren't producing, the weight of the world gets placed on his shoulders.
The more weapons Rondo has, the better he becomes, and if those weapons don't blend with the new-look Boston Celtics, there could be an adjustment period for all players on the roster.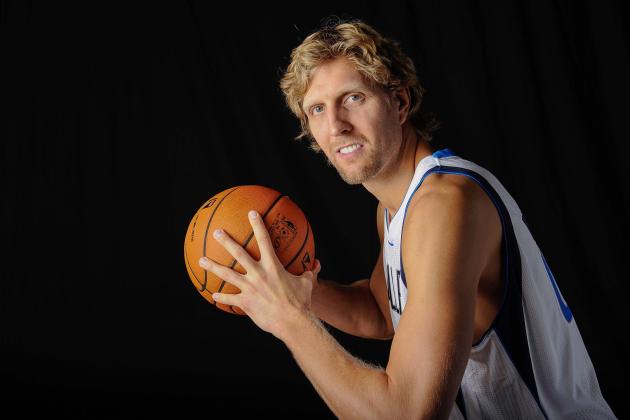 Jerome Miron-US PRESSWIRE

Best Case
The best thing that could happen to Dirk Nowitzki would be to prove that his 2012 drop-off was a byproduct of a shortened, condensed NBA campaign.
The second half of the season proved to be a much better showing for Nowitzki, which makes you believe that he just wasn't prepared to enter training camp and begin after the lockout.
For those who think that the forward is losing his touch with age, a solid campaign in 2012-13 should be enough to convince them otherwise.
Worst Case
If Nowitzki has another season where his numbers decline, it just might mark the end of his days as a top-15 player.
At 34 years old, Nowitzki has played at a high level for most of his career. Having never truly relied on athleticism, his incredible shot is still his best weapon.
The big man can move well for his size, but if he starts to lose a step and his numbers take a hit, we can slowly say goodbye to the Nowitzki who averaged more than 20 points nearly every season of his 14-year career.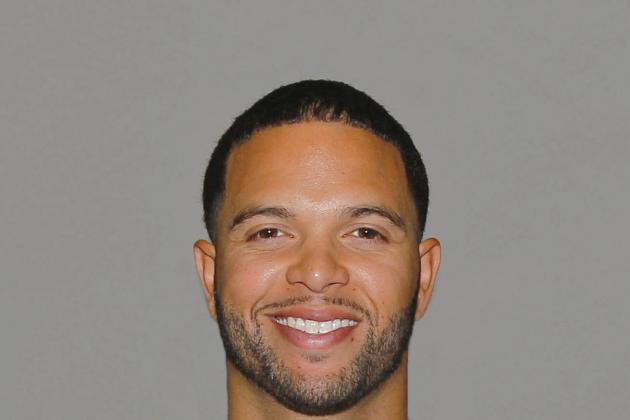 Jim O'Connor-US PRESSWIRE

Best Case
Deron Williams is the kind of player who knows how to get his points while keeping others involved, and if all things click, the Brooklyn Nets have a chance at one of the biggest turnarounds in the entire NBA.
The Nets were 22-44 in 2012, and with a few new sidekicks for Williams to work with, the squad from Brooklyn could start creeping its way up the Eastern Conference rankings.
The team had one of the busiest offseasons in the NBA, and with so much talent stockpiled on one roster, Williams has a chance to lead his crew while cementing himself as one of the best point guards in the league.
Worst Case
While adding Joe Johnson was reportedly a major factor in Williams' return (according to Ben Golliver of CBS Sports) it could also cause complications when it comes to who will handle the ball.
In theory, Williams is the guy who will run the offense, but with Johnson being such a ball-dominating perimeter player, there's no way to tell if conflicting styles will stir up trouble at some point.
Williams is a smart enough player that contrasting styles shouldn't be the end of the world, but in a worst-case scenario, the two simply don't blend in Brooklyn.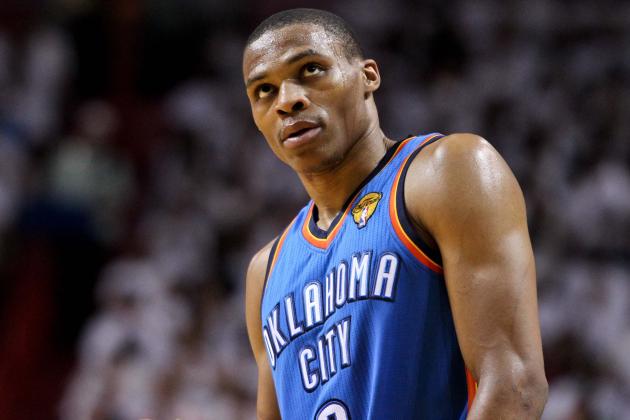 Derick E. Hingle-US PRESSWIRE

Best Case
It may be a long shot, but the absolute best-case scenario for Russell Westbrook is that he officially takes over as the Oklahoma City Thunder's best player.
Let's get one thing clear; a lot would have to happen for this to actually take place.
Westbrook is one of the game's most dangerous players, and as a modern-day stat-sheet stuffer, he can torch any team on any given night.
That being said, his decision making would need to improve, his assists must climb without his points declining, and Kevin Durant would need to officially take a back seat to actually make this happen.
Worst Case
Westbrook has become somewhat of a scapegoat in OKC. When things aren't going well—as rare as that may be—it's often because of the point guard's decision making and willingness to take shots away from Kevin Durant.
If the Thunder can't keep up with the other elites in the Western Conference, the 23-year-old could find himself yet again the topic of discussion in a negative connotation.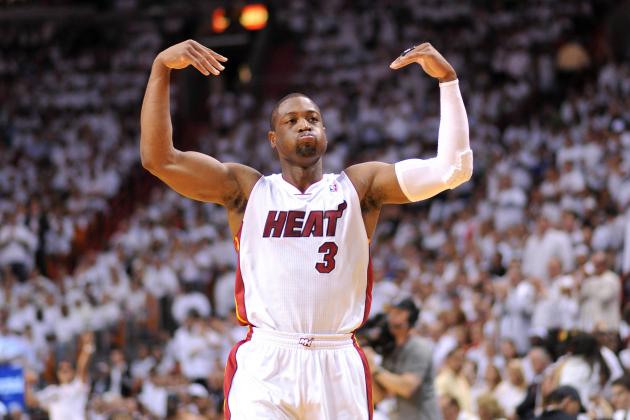 Steve Mitchell-US PRESSWIRE

Best Case
The best-case scenario for Dwyane Wade would be a healthy season following the injury-riddled campaign he had in 2011-12.
Wade missed more than 25 percent of the 2011-12 season, and as a byproduct of his health, he put up some of the worst numbers we'd seen from him since his rookie year.
Coming back healthy is key, and helping the Miami Heat get back to the Finals will be priority No. 1.
Worst Case
If Wade can't bounce back for the 2012-13 season, people will start to wonder if he's officially on the decline with his health always in question.
The 6'4" shooting guard has always been a bit undersized for his position, but you'd never know it the way he relentlessly throws himself on the floor and at the rim. His aggressive nature has taken a toll on his body, and at 30 years old, he has a lot of basketball miles to claim as his own.
Kelley L Cox-US PRESSWIRE

Best Case
Kevin Love made headlines at the Olympics when he expressed his desire to make the postseason.
According to Marc Spears of Yahoo! Sports, the 24-year-old forward has said that he's ready to win, and if it doesn't happen soon, his future with the Minnesota Timberwolves may be in jeopardy.
The big man has become a statistical anomaly, and while he may break records and produce individually, making the playoffs and competing out West is what Love truly desires.
Worst Case
If Love and the Timberwolves don't make the playoffs in 2013, it's going to get ugly for the big man and his struggling organization.
Not making the playoffs would be unfortunate for a team that's seen so much change, but it would also add fuel to the fire for those who believe statistical accomplishments mean nothing when you can't lead a team.
Love has been very vocal about his desire to make the postseason, and if things don't click in Minnesota soon, you'll have to wonder if they're built for the playoffs with their current roster.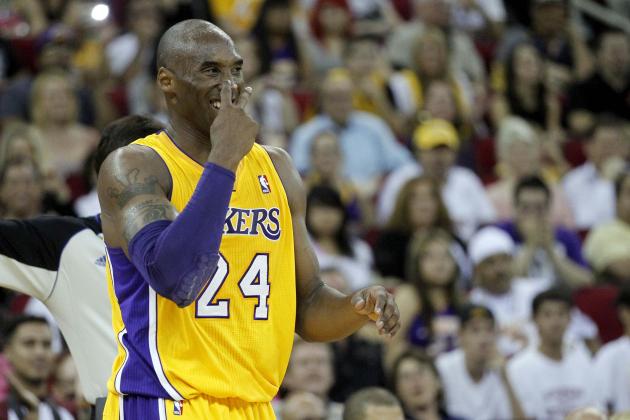 Cary Edmondson-US PRESSWIRE

Best Case
Following an offseason where the Los Angeles Lakers acquired Dwight Howard and Steve Nash, Kobe Bryant will accept nothing but a championship as a measurement of success.
The 16-year veteran will do everything in his power to make sure the Lakers remain his team in 2012-13. He knows he's grooming Howard for the future, but he also knows in his own mind that he can still take over a game anytime he touches the ball.
Bryant covets his sixth championship ring—the one that will tie him with the great Michael Jordan—and with his window of opportunity slowly closing, getting it now is the ultimate goal.
Worst Case
The worst-case scenario for Bryant in 2012-13 would be a season where his age finally begins to show and his banged-up body can no longer hold up the way it's done in the past.
The 34-year-old has held up nicely, considering his injuries, but if his body finally starts to break down and his impact isn't what it used to be, it will spell the beginning of the end for one of the greatest to ever play in the NBA.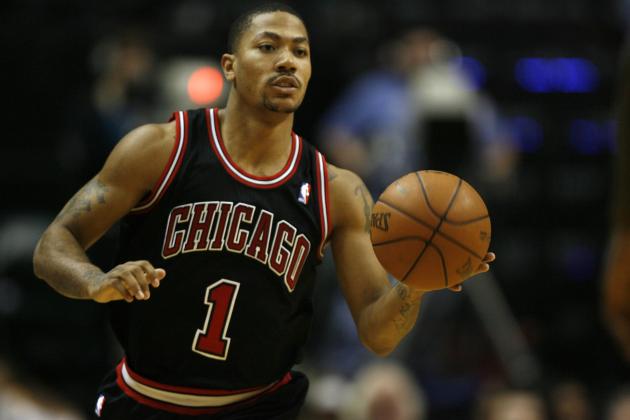 Brian Spurlock-US PRESSWIRE

Best Case
If Derrick Rose can come back healthy and lead his team to the postseason, that will be considered a huge win in the eyes of everybody around the NBA.
Rose went out with a torn ACL in the 2012 playoffs, and while his road to redemption is far from easy, you have to believe that the 24-year-old's work ethic will propel him back onto the floor before the 2012-13 season comes to an end.
Worst Case
The obvious worst-case scenario for Rose is that he is never able to get healthy and his season is officially lost before it ever begins.
To some, bringing Rose back and losing in the first round of the playoffs would be a missed opportunity at getting back into the lottery. Rose, however, could care less about 2013-14, as he's going to do everything in his power to come back as quickly as he can.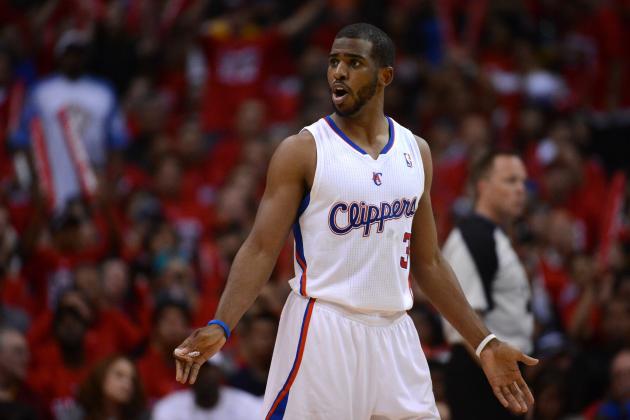 Harry How/Getty Images

Best Case
Chris Paul is arguably the NBA's best point guard, and with the Los Angeles Clippers rising out West, the best case for Paul and his crew would be to challenge the best in the conference finals.
The Clippers are likely considered to be in the second tier of Western Conference elites. The team is improving, but there are more proven, more promising squads ahead of them at this point.
That being said, if all things click from the start and the team's newest additions blend nicely, a healthy season could equal the Clippers taking the next step toward their goals and having their best season in franchise history.
Worst Case
While Paul had an overall healthy 2011-12 campaign, his knees are a concern and his health has the potential to be a problem moving forward.
Even if Paul can make it through the year without a major injury, any decrease in games played would make it more and more difficult for Los Angeles to compete with an ever-improving Western Conference.
There's a reason the Clippers improved so drastically when Paul arrived, and the more games he can play, the more chances they have at finding success.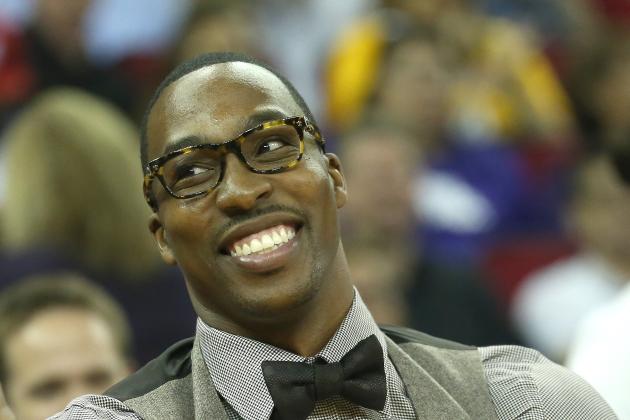 Stephen Dunn/Getty Images

Best Case
Dwight Howard is the presumed face of the future in L.A., but if the center comes in and makes his mark right away, the Los Angeles Lakers could become his team in his first season on board.
Of course, for this to happen, Kobe Bryant's age would have to finally catch up to him.
Bryant has declared the Lakers as his team (according to ESPN), but if Howard takes over early in the year, the 34-year-old veteran may have to pass the torch sooner than expected.
Worst Case
2012-13 is going to be the year of adjustments for Howard. If the big man is unable to play alongside superstars—or adjust to the Princeton offense—it could be a rough going throughout parts of the season.
Howard's skill set should allow him to play in the new offense, and the team has a facilitator in Steve Nash who should get everybody involved.
If Howard stays healthy, the only thing that will keep him from performing is chemistry.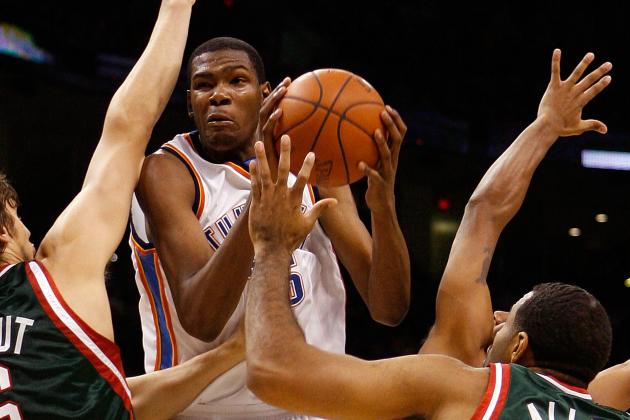 Chris Graythen/Getty Images

Best Case
If Kevin Durant has the season of his life and LeBron James slips in 2012-13, the 24-year-old could emerge as the best player in the entire NBA.
In order for Durant to claim such a prestigious—and subjective—title, he'd have to prove that he can make his teammates better. The 6'9" forward turned the ball over at an astronomical rate last season, and that's something he must improve upon.
James would likely have to slip in a number of categories, but if Durant can step up his game, he could challenge for not just an MVP award, but for the title of "best in the league."
Worst Case
Durant has yet to truly reach the prime of his playing days, but having been so close to a championship so early in his career, taking a step back would be demoralizing.
Coming into the league, Durant's game was considered fairly one-dimensional. While he still has things to work on, he's proved he can elevate his game year in and year out, and becoming a better leader has been part of that maturation.
Durant is itching to get back to the Finals, and if he falls short to the Los Angeles Lakers—or any of the other tough teams out West—he'll look at it as a step back regardless of how well he performs on an individual level.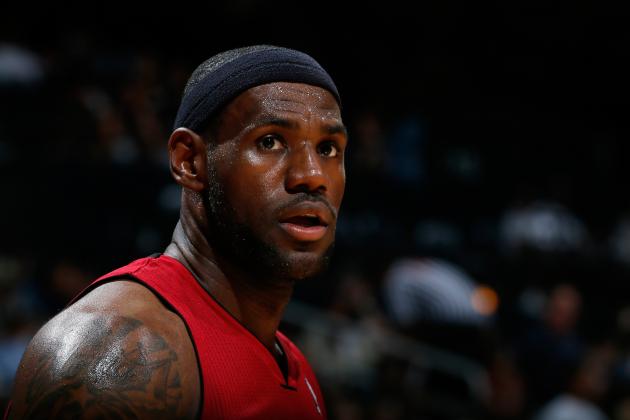 Kevin C. Cox/Getty Images

Best Case
How much LeBron James cares about his public perception is something only he knows, but coming off a truly historic year and having slowly seen the fans come back around, it's not too odd to think that "The Decision" from 2010 will become even more of a distant memory.
At this point in James' career, any accomplishments he has will simply solidify him as the best basketball player in the entire NBA.
For the first time in nine seasons, James is a defending champion, and while the critics will still come around, the most reasonable fans should let bygones be bygones.
Worst Case
The only way things could turn south for James is if he is unable to back up his incredible 2011-12 performance.
At age 27, it can be argued that James is just entering his prime. He's finally shown he can lead a team—and not just fill a stat sheet—but if the success only lasts one season, his biggest critics will forget about 2012 as quickly as you can imagine.
James is at a point where he's heard and seen it all, but coming off one of the best seasons of his career, it's time for him to prove he's still hungry for success.