NFL Trade Speculation: 9 Biggest Names Who Could Be on the Trading Block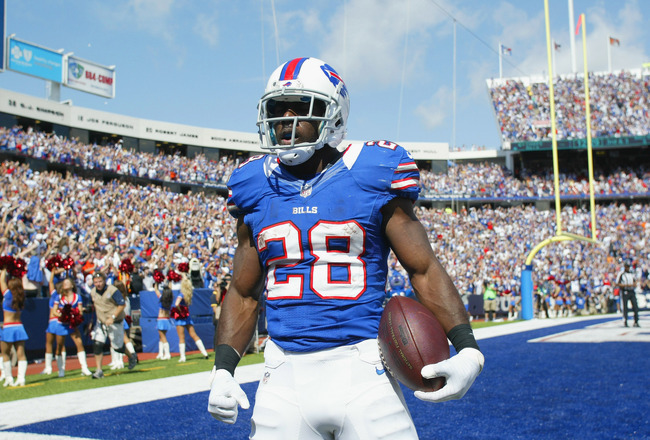 Rick Stewart/Getty Images
The NFL trade deadline is fast approaching, even though it was moved back to Oct. 30 for this season.
Teams have little time left to decide whether to be buyers or sellers.
Football is not known for its many trades, and typically players don't switch teams as often as athletes in baseball or basketball, but some intriguing possibilities could come to fruition in late October.
To preface everything, this article is complete speculation, based more on common sense and interesting scenarios rather than actual sources.
Tim Tebow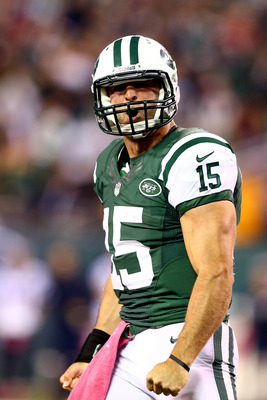 Al Bello/Getty Images
Best team fit: Jacksonville Jaguars
Best scheme fit: Option run
2012 Stats (through Week 5): 1-for-2, nine yards passing and 14 carries for 57 yards rushing (zero touchdowns)
Analysis: Tim Tebow hasn't gotten on the field enough to make an impact for the slumping New York Jets and a trade could benefit both parties. The Jets could make a gain on their investment here by charging Jacksonville more than they paid for the backup signal-caller.
The Jaguars would love to nab a fan favorite like Tebow and could run an option-based attack with him and talented rusher Maurice Jones-Drew.
Steven Jackson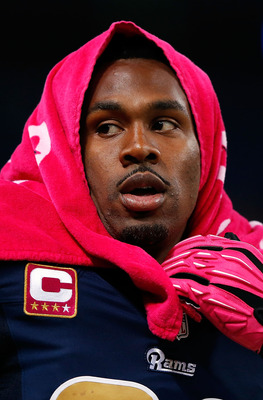 Jamie Squire/Getty Images
Best team fit: Green Bay Packers

Best scheme fit: Decreased role, between-the-tackles running
2012 Stats (through Week 5): 77 carries for 271 yards (zero touchdowns)

Analysis: While many St. Louis Rams fans may disagree here, Steven Jackson and Cedric Benson have a very similar style of running the football.
Benson is injured and the Packers' playoff hopes are a lot lower than they should be right now. Might the team be tempted to overpay for Jackson? There's a good enough chance.
Cary Williams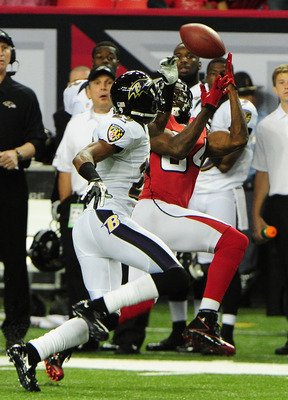 Scott Cunningham/Getty Images
Best team fit: Minnesota Vikings

Best scheme fit: Conservative, zone defense
2012 Stats (through Week 5): 25 tackles, two interceptions

Analysis: The Ravens want so badly to get Jimmy Smith and Lardarius Webb on the field at the same time, which makes Cary Williams somewhat expendable.
In need of a zone cover corner to stay in the hunt in a competitive NFC North, the Vikings would be well-suited to bring in Williams and put him opposite Antoine Winfield.
Dez Bryant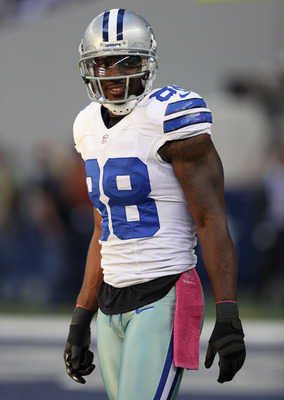 Ronald Martinez/Getty Images
Best team fit: Houston Texans

Best scheme fit: Vertical, deep-shooting attack
2012 Stats (through Week 5): 21 receptions for 269 yards (zero touchdowns)

Analysis: The only thing keeping the Texans from being the best team in the league is the lack of a second wide receiver, and Dez Bryant would be a perfect fit.
This young receiver wouldn't have to make too much of a scenery change, staying in Texas, and he would help the Houston offense get to a new level by stretching the field and taking pressure off of Andre Johnson.
C.J. Spiller
Jason O. Watson/Getty Images
Best team fit: Arizona Cardinals

Best scheme fit: Wide-open shotgun spread
2012 Stats (through Week 5): 48 carries for 365 yards (three touchdowns), nine receptions for 119 yards (one touchdown)
Analysis: Led by two solid running backs, the Buffalo Bills have a little flexibility and can move C.J. Spiller while his value is as high as it will ever be.
After the Kevin Kolb trade, Arizona is known to give up a lot of resources for flash-in-the-pan type players who come on strong in limited time. How much could Buffalo squeeze out of the Cardinals for Spiller?
James Jones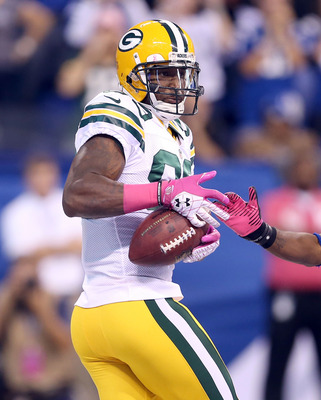 Andy Lyons/Getty Images
Best team fit: St. Louis Rams
Best scheme fit: Traditional, two-wide receiver pro style
2012 Stats (through Week 5): 20 receptions for 237 yards (five touchdowns)
Analysis: Much has been made of James Jones potentially going to the Dolphins, but a Steven Jackson-for-James Jones trade makes perfect sense for both sides.
After Danny Amendola's injury, the Rams need a split end receiving threat who can beat man-to-man coverage and Jones would be just that. He's also found the end zone five times already, which would help.
Mike Jenkins
J. Meric/Getty Images
Best team fit: New Orleans Saints
Best scheme fit: 'Smoke and mirrors', coverage disguised defense
2012 Stats (through Week 5): Two tackles, one pass defensed

Analysis: While Mike Jenkins isn't a great player in man coverage (considering he gets burned a lot), he has a lot of raw skills here that are being underutilized because of the Cowboys' immense talent at the cornerback position.
The Saints are starting to get back to a lot of disguised coverages and fake blitzes, which put pressure on opposing quarterbacks to make quick decisions. With Jenkins' ability as a ball hawk, paired with his elite athleticism, he could have success in New Orleans.
Osi Umenyiora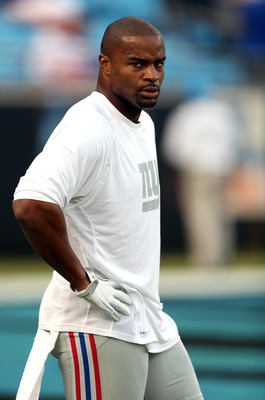 Streeter Lecka/Getty Images
Best team fit: Buffalo Bills
Best scheme fit: Aggressive, attacking 4-3 front
2012 Stats (through Week 5): 12 tackles, two sacks

Analysis: Stuck behind star defensive ends Justin Tuck and Jason Pierre-Paul, Osi Umenyiora has had a tough time making as much of an impact as he can (considering the player's skill set and talent).
The Bills will be without pass-rusher Mark Anderson after he sustained a knee injury, so the team is in need of another player at the position. Umenyiora is a great fit in Dave Wannstedt's gambling defensive scheme.
Wes Welker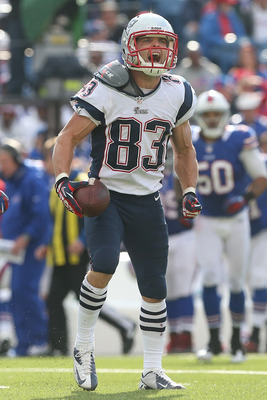 Tom Szczerbowski/Getty Images
Best team fit: New England Patriots
Best scheme fit: Slot-based West Coast
2012 Stats (through Week 5): 38 receptions for 484 yards (one touchdown)

Analysis: As much of a cop out as this may be, the New England Patriots really shouldn't go about trading Wes Welker. The two sides are too good of a fit.
Welker has finally gotten into his rhythm with Tom Brady, just like old times.
Follow me on Twitter @EliNachmany.
Keep Reading