NBA Preseason Detroit Pistons Player Power Rankings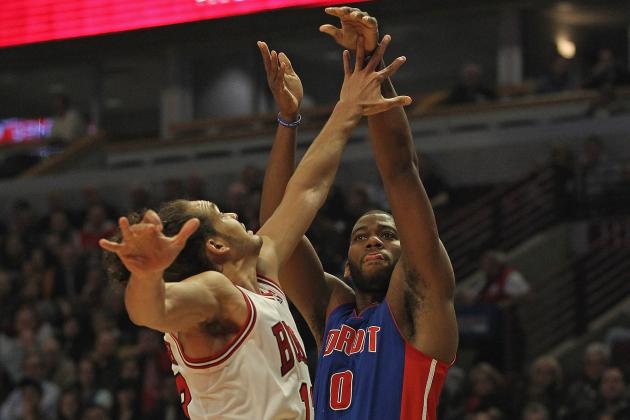 Jonathan Daniel/Getty Images

The NBA season is approaching like a freight train from Hades, and expectations are steadily trending upwards for NBA franchises.
And while teams like the Miami Heat and Oklahoma City Thunder circle the month of June for their prospective chance at the title, teams like the Detroit Pistons have much more conservative hopes and dreams. For Detroit specifically, the goal is making the playoffs for the first time in three years.
The Pistons and their fans have reason to be cautiously optimistic as the team finally started to come together at the end of last year, scratching their way back from oblivion to circle around the .500 mark down the stretch.
But this year, mediocrity won't be good enough. The Pistons have improved a number of problem areas from a year ago, namely the front court, and there is reason to believe that maybe this year will be better than the last (apologies to the Counting Crows).
Here are the individual player power rankings heading into the preseason.
Begin Slideshow

»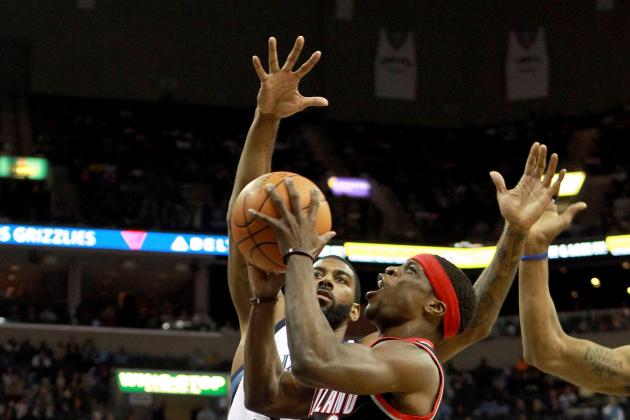 Andy Lyons/Getty Images

For those of you that haven't been following basketball, you have got to be scratching your heads.
Wasn't Flynn a high lottery pick just a few years ago? Absolutely, that is the guy. But after some unimpressive seasons with Minnesota and a stint with Portland last year, Flynn is teetering on the brink of basketball oblivion and could be heading overseas if he doesn't figure it out quick.
The problem is that Pistons' coach Lawrence Frank is partial to a less-is-more back court rotation, and would prefer a standard three-guard set. This leaves little need for a backup point guard.
That is bad news for Will Bynum. But that is devastating news for Flynn as he doesn't even have a guaranteed contract this year. Chances are, without a banner preseason, he will be cut before the year begins.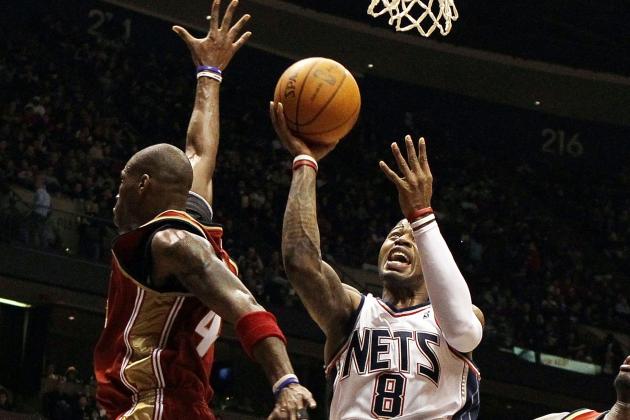 Jim McIsaac/Getty Images

Terrence Williams might as well have the same storyline tagged next to him as Flynn.
A former lottery pick, Williams has failed to find his niche in the league and is now a non-guaranteed invitee on a team that is far from contention. In a lot of ways, he has got to be kicking himself for not figuring out his game quicker.
Williams could be a solid pro; he knows how to score and has good range. But he is much better suited to small forward than shooting guard, yet he doesn't have ideal size for the position. He can shoot, but he doesn't play a lot of defense.
With the current logjam at the small forward spot, Williams is probably the odd man out.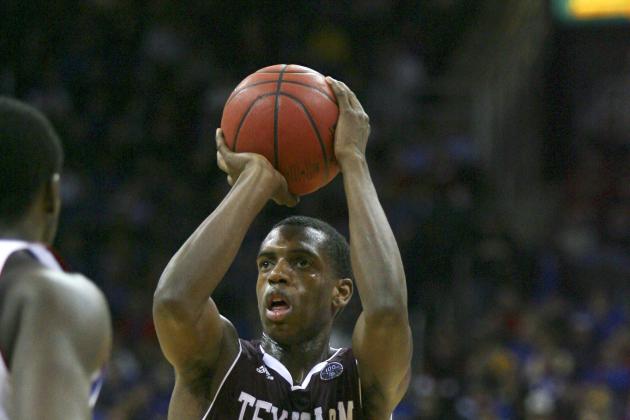 Ed Zurga/Getty Images

In a lot of ways, there is a lot to like about Khris Middleton's game. In fact, it is easy to draw a comparison to former Piston Rip Hamilton due to his slight frame and ability to catch and shoot the ball.
But on a team loaded with small forward talent, a second-round pick coming off of an underwhelming senior year is probably a long shot to be a valuable contributor on this squad.
That being said, Middleton likely will remain on the team, and might even get some minutes if injuries allow it.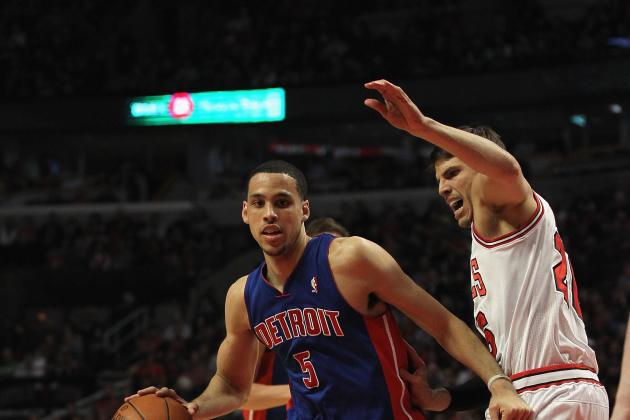 Jonathan Daniel/Getty Images

If you look up the word "disappointment" in the dictionary, you might come across a few names such as Fiero, New Coke and African Child by Infant Sorrow.
Additionally, Austin Daye's name seems to fit right in there.
Daye was a first-round pick that figured to be the second coming of Tayshaun Prince, but longer and with better range.
After showing flashes of potential as a rookie, he has regressed steadily, which culminated in a disastrous season a year ago that saw Daye with career lows in nearly all categories.
Daye has looked good in the early preseason and during the Summer League, but we have seen that Daye before.
The smart money is on the Pistons dealing their enigmatic skinny guy before the season begins.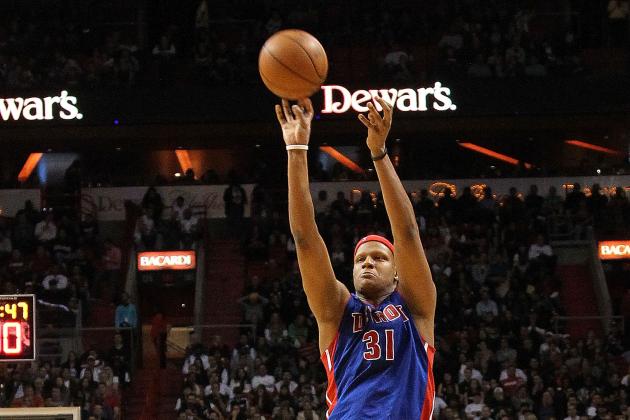 Mike Ehrmann/Getty Images

I have a hard time referring to Charlie Villanueva and the word "power" in the same sentence, so I will just call him a forward for this article.
Villanueva has been perhaps the most disappointing free agent acquisition for Detroit since Christian Laettner, and appears to be half as physical. That isn't a good thing, folks.
Villanueva has told anyone that will listen that this year will be different, and he has eyes on more minutes.
If you are buying that one, I have some spare property 20 miles west of Ottawa Beach Inn in Holland, Mich.
If he contributes anything this year, it will be a miracle.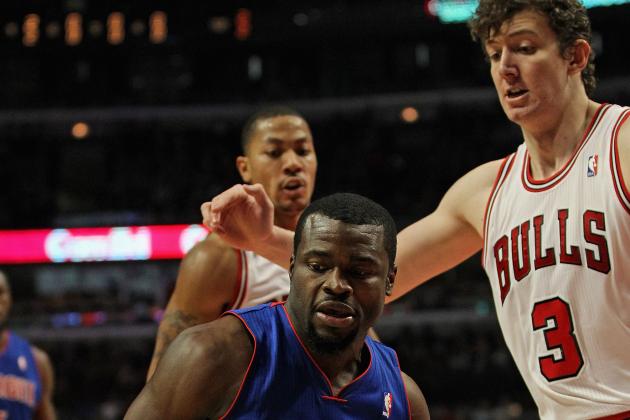 Jonathan Daniel/Getty Images

Now don't get me wrong, this is not an indictment on Will Bynum; he has been a valuable bench player for this team, and it is hard to find anything wrong with his game aside from a lack of elite distribution.
But as stated earlier, it seems likely that Frank will have a three-guard rotation, and since Brandon Knight and Rodney Stuckey can play both spots, it seems likely that the third guard spot will go to someone that is primarily a bigger shooting guard.
Bynum will still get situational minutes, but he is far from a lock to make regular contributions to this team.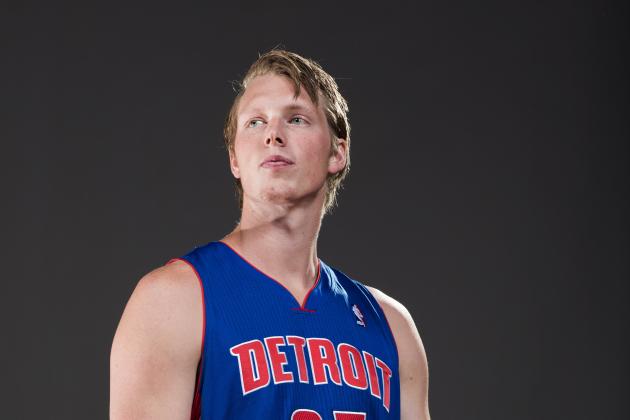 Nick Laham/Getty Images

It's hard not to like Singler's game.
He is tough, has a nose for the ball and plays with a high basketball I.Q.
And while he lacks elite athleticism, range and strength, something seems to be right with this kid.
He comes from a great program and has proven himself to be a winner. And if his play during the Summer League is any indicator, he may just have figured out his game last year in Europe. He looked more athletic than advertised, and showed better-than-average quickness.
He still has a long way to go before he steals minutes from Tayshaun Prince and Jonas Jerebko, but he is certainly on the right track.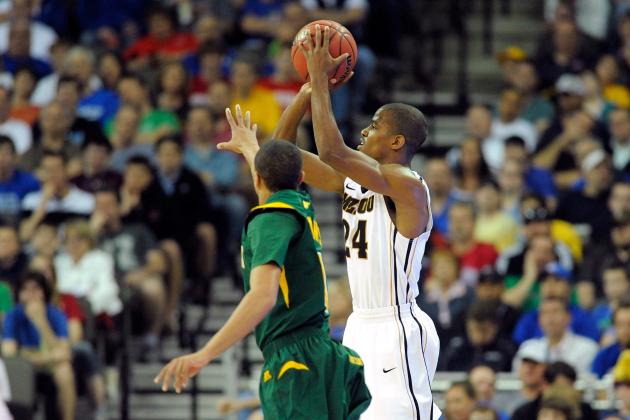 Eric Francis/Getty Images

This might seem like a high ranking for a second-round pick that just so happens to be a rookie, but there is reason to believe that English might get some serious run this year.
True, the Pistons will likely have tight minutes in the backcourt with Rodney Stuckey and Brandon Knight getting the lion's share of the time, but there is still some opportunities for a big guard off the bench.
Corey Maggette likely will get first dibs on this spot, but English showed genuine potential during the Summer League and given his excellent range, he could squeeze out some minutes.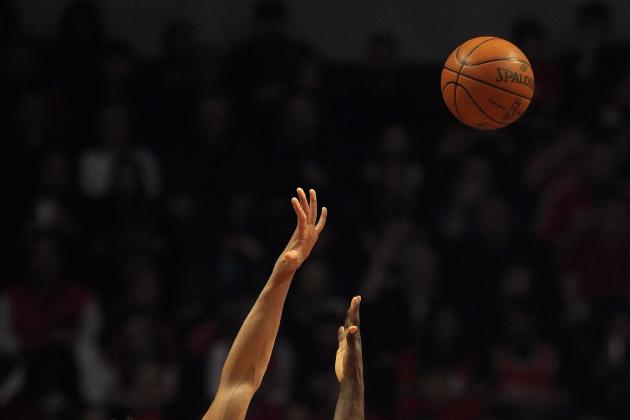 Jonathan Daniel/Getty Images

Given that Jason Maxiell was the primary starter up front last year, this might seem like a knock on him. It really isn't, the Pistons just have much more depth up front.
Maxiell does his job well. He is a barrel-chested, technically short center that plays physically and with maximum effort on all plays. He doesn't block shots or rebound exceedingly well, but neither did Don Reid and he made a career out of this job.
Maxiell will probably start at the outset of the season, but will surely lose his job to either Andre Drummond or Slava Kravtsov.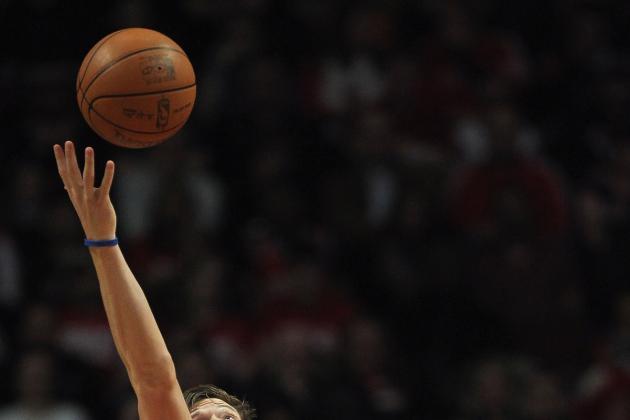 Jonathan Daniel/Getty Images

Jonas Jerebko is everything you want in a Piston. He is tenacious, tough-minded and never gives up on a play. He loves contact, yet has enough athleticism to avoid it at times.
His shot is improving, his perimeter game is blossoming and he still can provide strength up front.
Sure, he might be a bit of a 'tweener, but he will provide valuable depth at both forward spots.
Look for J.J. to get more minutes at small forward this year, and look for him to excel in this role.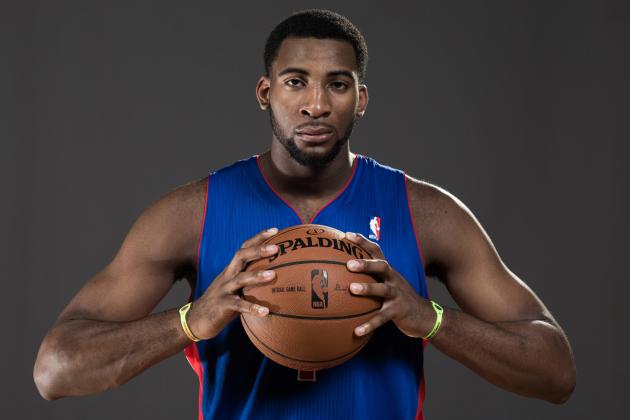 Nick Laham/Getty Images

Drummond is truly the biggest wild card on this roster.
He has freakish athleticism, size and strength, yet is only professionally ready at one aspect of the game—blocking shots.
And even at that he lacks the best instincts. But on the boards and down low, it is even worse. He sometimes avoids contact, he doesn't seem to understand spacing and fouls could be a problem in extended minutes.
That being said, he has the best physical tools of any Piston player, and probably the highest ceiling next to Greg Monroe.
He could be great, but then again, he could be a bust.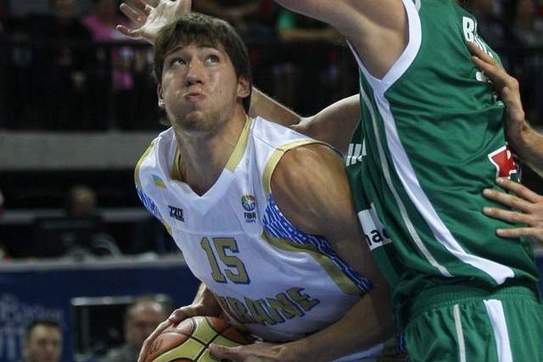 If Drummond is the biggest wild card on this team, Kravtsov is a close second. He has the physical tools to be a dominant defensive big man in this league and the potential to be a big-time finisher as well.
Kravtsov was a surprise signing by Detroit, and once the YouTube clips started coming out, he brought a lot of excitement to the Pistons.
He is extremely raw offensively, but he is apparently a strong rebounder and a superb shot-blocker.
Right out of the gate, he figures to challenge Drummond and Maxiell for the starting center job, and may have the inside track due to his combination of size and maturity.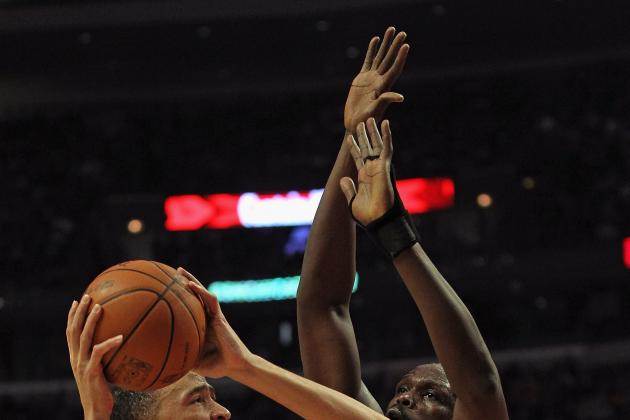 Jonathan Daniel/Getty Images

Those that want to say that Prince will have a breakout season are horribly misguided. Prince didn't take over when he was surrounded by future Hall of Famers, he didn't take over when he was surrounded by future car wash operators and he won't take over when he is surrounded by a solid team of young talent.
It just isn't in his nature to lead. That isn't a knock on Prince since he does so many other things well.
He is a great team defender, plays with exceptional intelligence and uses his length to make up for a lack of quickness.
His real value is playing solid defense and posting up for the occasional broken play.
If the Pistons have any shot at developing the glut of small forwards on their roster, they need to limit Prince's minutes and give some of them to Singler and Middleton.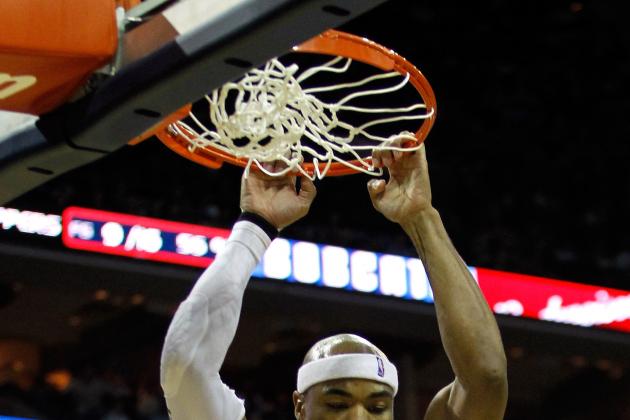 Streeter Lecka/Getty Images

Corey Maggette, already popular for giving Ben Gordon his walking papers, will become a fan favorite in Detroit for his ability to play physical perimeter defense and the ability to get to the hoop.
True, he has lost a step and his leaping ability is no longer Herculean. But he still draws fouls at a regular clip, plays the passing lanes fairly well and uses his strength to get to the line.
He probably will get most of his minutes as a backup shooting guard, but the thought of him teaming up with Rodney Stuckey makes for a pleasant image defensively as those two are essentially clones of one another.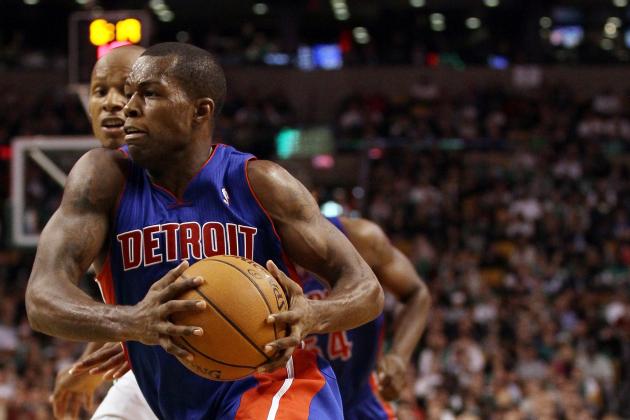 Elsa/Getty Images

The Pistons need two things from Stuckey, and not necessarily in this order. They need him to shoot first, getting to the hoop at every turn, and they need him to play tough perimeter defense.
Maggette surely will help in this regard, but won't do the entire job. Stuckey will still need to guard the likes of D. Wade and Tyreke Evans, but he will have reinforcements this time.
More importantly, Stuckey will need to break down the defense. The Pistons need him to build on a promising season last year with an even better one this year. Stuckey needs to reach 18 points per game this year.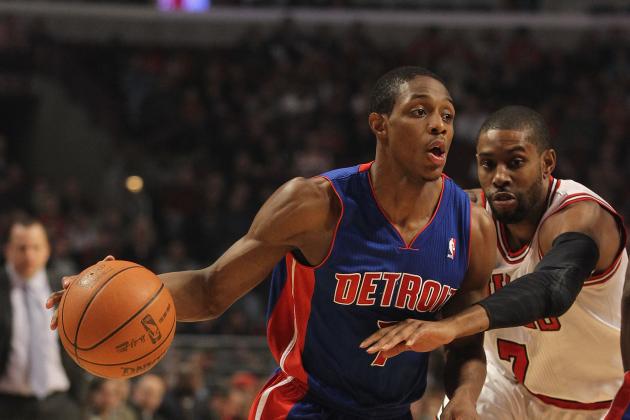 Jonathan Daniel/Getty Images

The Detroit Pistons are a franchise built on the backs of great point guards. First, it was Dave Bing. Later, Isiah Thomas redefined the position and finally, Chauncey Billups showed what a little additional muscle could do for the position.
The Pistons, simply put, need Brandon Knight to show the potential to reach this stratosphere.
Knight had a solid rookie campaign, but it lacked excitement.
Knight needs to show the ability to break down the defense and set up his teammates. He has the physical prowess to get it done, but he needs to improve his court vision and passing ability.
He could still become elite.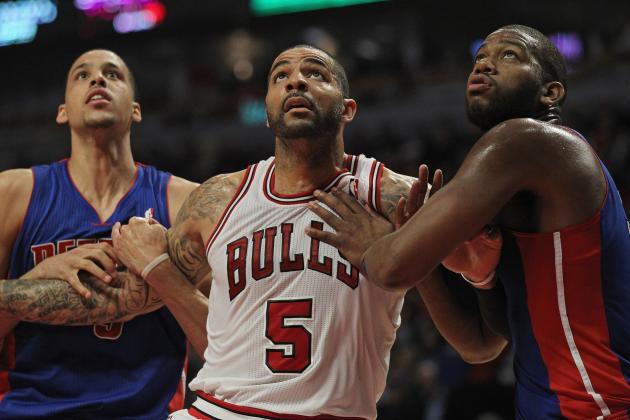 Jonathan Daniel/Getty Images

The key to the Pistons season as well as their future as a franchise rests in Greg Monroe's massive hands.
He represents the best all-around front court talent to reside in Detroit since Chris Webber was a senior in high school.
Monroe is a natural rebounder and post scorer, and shows uncanny passing chops to boot.
The key for Detroit is feeding Monroe. He needs to get 10-15 shots every night, regardless of the matchup.
The Pistons need to transition fully into a Monroe-centric offense that goes post first on most possessions.
Detroit needs to model Monroe after a young Patrick Ewing or Alonzo Mourning and just ride the wave 'til she bucks them.