College Football Recruiting 2013: 11 Bold Predictions for the Class of 2013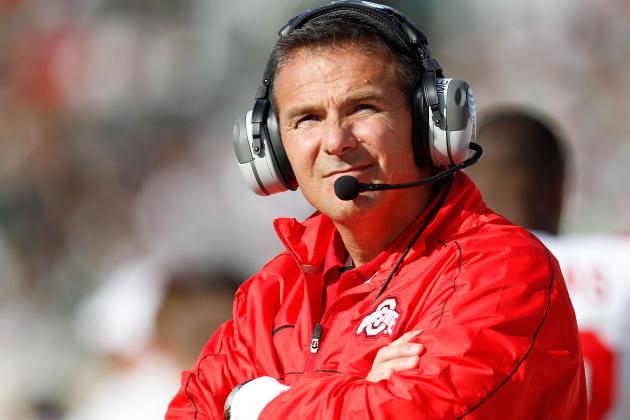 Gregory Shamus/Getty Images

Everyone has opinions and everyone has predictions on what they think will happen with anything in life.
Predictions take place in college football about many different aspects of the sport, including recruiting. Ranging from where a prospect is going, how a recruit's career will unfold or how a coach will do, predictions are plentiful.
To join the party, I'm going to give you some predictions that I have. However, these won't be just any ol' predictions—these will be bold predictions. You may think I'm crazy or you may laugh, but I think you will enjoy this one.
So sit back, read and check out 11 bold predictions I have for the 2013 recruiting class.
Begin Slideshow

»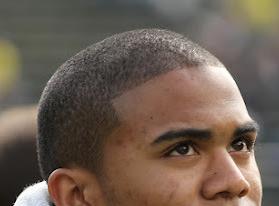 247Sports.com
Thomas Tyner is as fast they come, and the Oregon running back is headed to Eugene. With his 6'0", 218-pound frame, his speed is incredible, and he'll do wonders in Chip Kelly's offense.
Tyner also is a track star, and some say he is the fastest player in the country.
Before he leaves Oregon, I predict Tyner will have led the Pac-12 in rushing while also holding the 100- and 200-meter titles.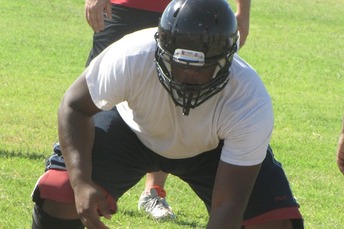 247Sports.com
Laremy Tunsil is the top OL prospect on my board, but I also really like Darius James.
Tunsil is 6'6" and 295 pounds, while Jame stands 6'5" and 320 pounds. Right now, Tunsil is perceived as a future LT while James is viewed as the nation's best C prospect.
I think James can play LT due to his great athleticism, agility and strength. He'll have a better career than Tunsil.
Scott Cunningham/Getty Images

Derek Dooley has been working hard to restore Tennessee football. He knows he has to do that through great coaching and great recruiting.
On the recruiting trail, I think Dooley will land elite safety Vonn Bell and receiver Marquez North. These two studs will be the headliners of Dooley's 2013 class and will help Rocky Top get back among the top SEC teams.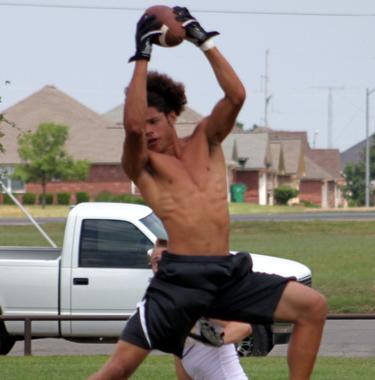 247Sports.com
Brice Gunter is a 6'3", 190-pound receiver from Texas who has good tools. He has great size, strong hands, solid strength and a very large strike zone.
Gunter is one of the best 180 players in the nation, per ESPNU, but his offer list isn't where one would think. Gunter is committed to Texas State, and when he goes there and puts up big numbers, all of the schools that failed to offer him will realize a mistake was made.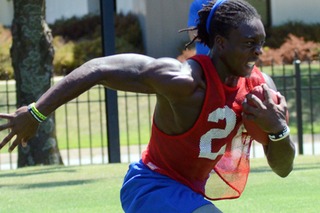 247Sports.com
A 6'0", 212-pound running back with great speed, strength and the tools to attack a defense, Tenpenny is committed to Alabama.
With all of his on-field talent, he also has a great personality off of it, too.
Tenpenny is said to be a very comedic and humorous person who makes those around him laugh frequently. He'll try to major in stand-up comedy in college, only to learn that it isn't an option.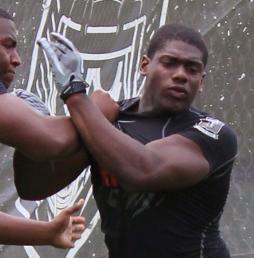 247Sports.com
He's a defensive end who can do it all. He's from Georgia, and many people feel he's the best in the country at his position.
Yes, Robert Nkemdiche is the top prospect in the country.
The same can be said for Carl Lawson, and I think at some point Lawson will get fed up with being in Nkemdiche's shadow. Look for him to declare himself the superior player and set out to prove it at Auburn.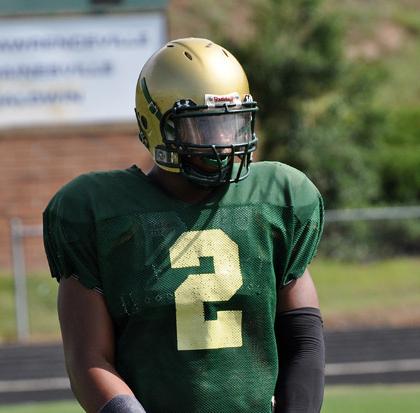 247Sports.com
Speaking of Nkemdiche, much has been made about his commitment to Clemson. I think schools such as Ole Miss, LSU, Alabama and Florida are the biggest threats to Dabo Swinney's prized commitment.
I'm predicting that Swinney puts on the charm and smooths over Nkemdiche's parents. They give their blessing for their son to be a Tiger.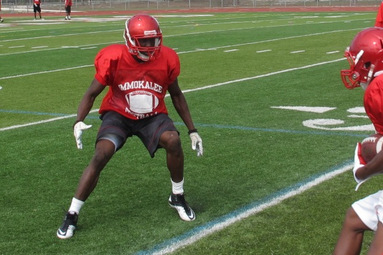 247Sports.com
One of the best cornerbacks in the country, Mackensie Alexander has been very, very private about his recruitment. He doesn't give many interviews, and when he does, he does his best to throw the media off his trail.
When he signs his LOI in February, the press will come asking for comments from Alexander. That is when he will tell them that he doesn't want to give away that information, confusing more people.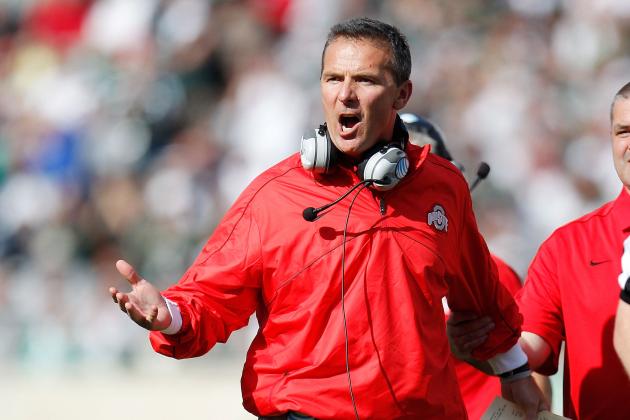 Gregory Shamus/Getty Images

Ohio State has a great class for 2013, and one of the top prospects the Buckeyes have is Jalin Marshall. An ATH prospect who stands 6'0" and just about 200 pounds, Marshall can play QB, RB, WR, SWR, PR, KOR and DB.
With his versatility and great instincts with the football, look for Urban Meyer to say that Marshall is a superior player to what Percy Harvin was coming out of high school.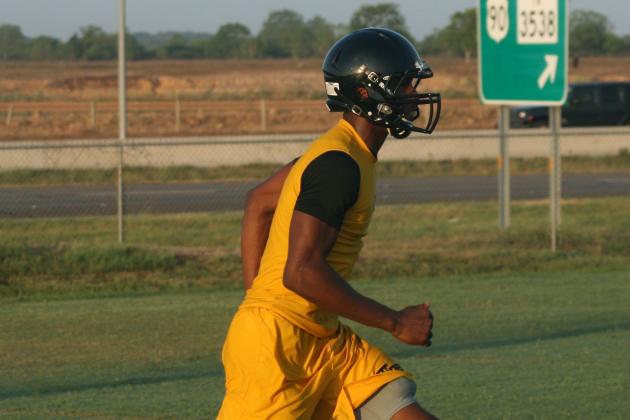 247Sports.com
Ricky Seals-Jones is a 6'5", 230-pound WR/TE who also is a top forward for Sealy High School's basketball team in Texas.
He is down to LSU and Texas A&M, so it's a given that RS-J will be balling in the SEC for college. I predict that when he announces his decision, he also will announce his intentions of becoming an All-SEC pass-catcher and forward.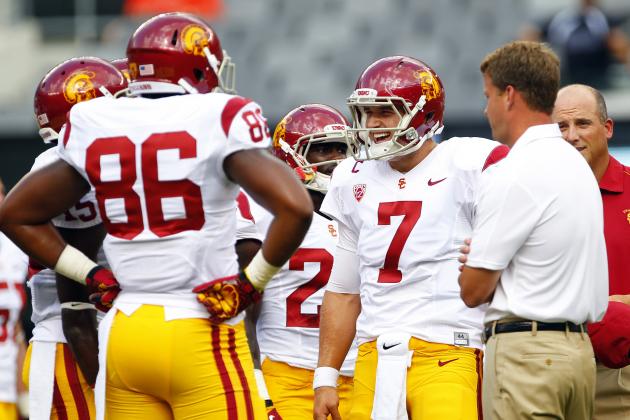 Rich Schultz/Getty Images

As it sits right now, USC has the top recruiting class on my board. The Trojans have 18 quality commitments who are all great prospects.
Alabama is the school with its hand in many recruiting pots. Many of the nation's top-level uncommitted prospects have the Crimson Tide among their favorites.
So I expect Alabama to make a late recruiting run coming down the home stretch, but in the end it won't be enough, as USC will have just enough clout to hold onto that No. 1 recruiting spot.
Edwin Weathersby has worked in scouting/player personnel departments for three professional football teams, including the New York Giants, Cleveland Browns and the Las Vegas Gladiators of the Arena League. He spent a year evaluating prep prospects and writing specific recruiting and scouting content articles for Student Sports Football (now ESPN Rise-HS).
A syndicated scout and writer, he's also contributed to WeAreSC.com, GatorBait.net and Diamonds in the Rough Inc., a college football and NFL draft magazine.