St. Louis Cardinals vs. Washington Nationals Game 3: Live Score, NLDS Analysis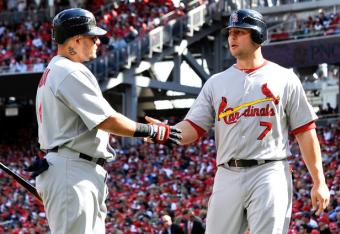 At 1:07 PM Eastern Time, the St. Louis Cardinals will take on the Washington Nationals in the most important game of their five-game National League Division Series. With the series tied one to one, the winner will move within one game of going to the National League Championship Series.
A must-win for both teams.
The weather is said to be partly cloudy, with a game time temperature around 70 degrees. It should be a great day for playoff baseball, Nationals Park will host its first ever playoff game.
A live telecast will be presented on MLB Network. Check your local listing for channel identification and you can tune into my live blog for updates, analysis, and play-by-play commentary. I will also be available to answers any questions you might have before, during, and after the game.
Let's play ball...
The Washington Nationals cannot make a deep run in October without Stephen Strasburg.
Chris Carpenter is now giving a press conference on MLB NETWORK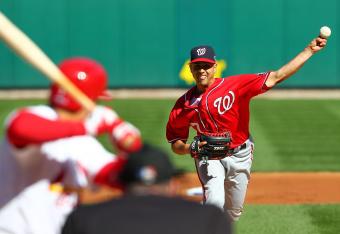 If the Nationals take game four. Gio Gonzalez will face Adam Wainwright in a chance to play in the NLCS.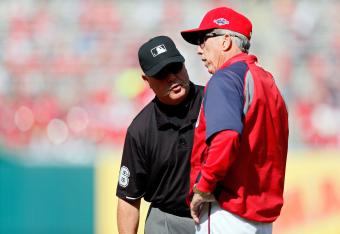 If the Nationals get eliminated from the playoffs, it will be interesting to see if manager Davey Johnson returns in 2013.
Should he return or retire? He is 69 years old.
Nationals hitters only had one extra-base hit in today's game. Doesn't sound like a 98 win team to me. Pressure is getting to the Nats.
St. Louis' bullpen gave up no runs, one walk, and no hits in 3.1 innings of work today. Talk about a nail in the coffin!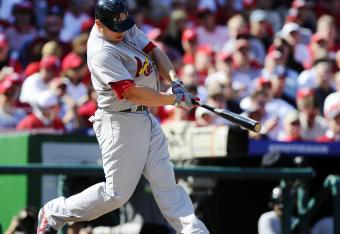 Matt Holliday is my position player of the game! 3-5, 2 RBI, R.
Tune into the live blog for the Giants vs. Reds game here:
http://bleacherreport.com/articles/1365953-san-francisco-giants-vs-cincinnati-reds-game-4-live-score-nlds-analysis
Who will win Game 4 and why? Sound off on the comment section!
Key to a series victory for the Cardinals is to get ahead early in game 4 and keep the Nationals fans quiet.
The Nats are one game away from a winter full of tee times. Bats need to explode these last two games.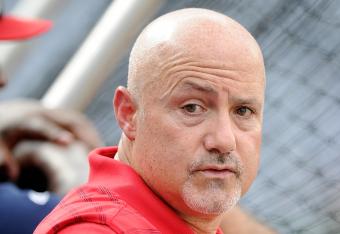 Where in the world is Stephen Strasburg? Mike Rizzo may have blown one of the Nats only chances to make a deep run into October.
Post Season experience will always out play young talent. It showed these last two games!
Kyle Lohse will face Ross Detwiler tomorrow. I'm going with the Cards to wrap it up in Washington.
Nationals fan are sprinting for the exits! Seems they gave up after the first couple of innings.
Bob Costas is the man, wish he could replace Joe Buck on FOX.
The Nationals need to bring out the bats tomorrow. If not, their 98 wins will be meaningless.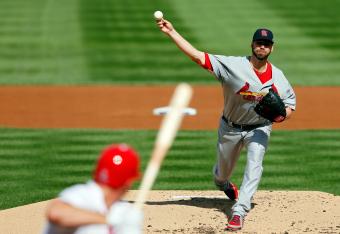 Chris Carpenter is my MVP. What a performance!
Cardinals defeat the Nationals 8-0
Bryce Harper flies out to center field and that's the ball game...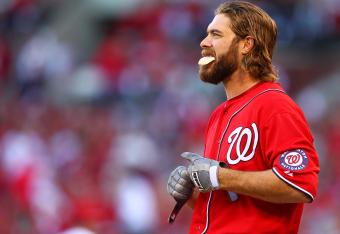 Jayson Werth draws a two out walk.
Nationals are down to their final out.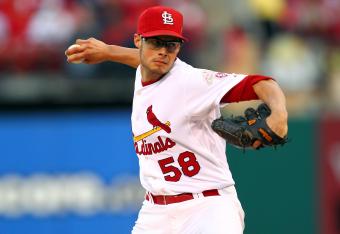 Joe Kelly is now on the mound for the Cardinals.
Game 4 of the NLDS series between the Cardinals and Nationals will take place Thursday at 4:07 PM Eastern Time. The game will be broadcasted on TBS and take place at Nationals Park in Washington D.C.
That Nats are down to their final three outs. Rally caps anyone?
This article is
What is the duplicate article?
Why is this article offensive?
Where is this article plagiarized from?
Why is this article poorly edited?