The Top 10 Brawlers in the UFC Today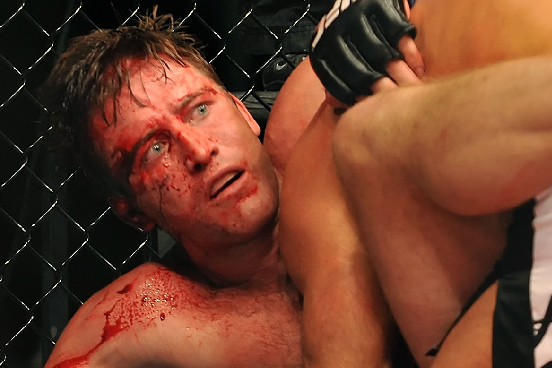 middleeasy.com
Some fighters are genetically tailored to overcome pain.
They've built careers on the backbone of enduring just as much damage as they inflict.
For them, slamming their fists into another man's face comes natural. It's an innate ability that has separated them all from some of the best technical strikers in the world.
They are, for a lack of a better word, brawlers.
So on the heels of UFC 153, in which one of the best brawlers in the sport will take center stage, here are the top 10 belligerent aggressors in the UFC today.
Begin Slideshow

»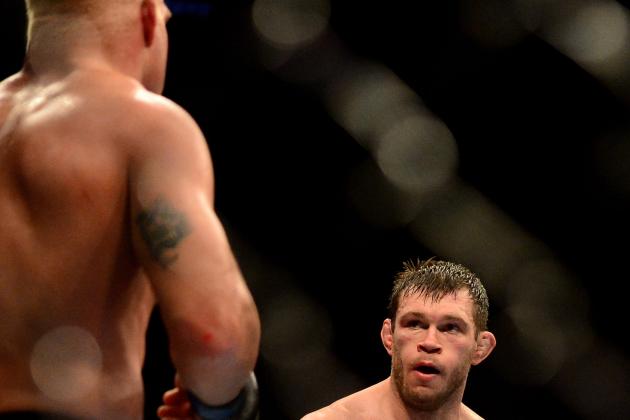 Mark J. Rebilas-US PRESSWIRE

Forrest Griffin - Age plays a very distinct role in turning a once-elite brawler into a depleted punching bag. This is never truer than in Griffin's case.
Once considered one of the most unpredictable, balls-to-the-wall strikers in the UFC, the near-legend has been unable to display the same ferocity that made him famous six years ago.
Wanderlei Silva - For the most part, Silva has been widely considered one of the best knockout specialists of all time.
Rightfully so.
With his combination of speed, power, technique and willingness to withstand his opponent's best shots, Silva always seems to put on a good brawl.
However, following an average bout opposite fading veteran Rich Franklin at UFC 147, Silva doesn't seem to have the raw fire, and chin, to continue his old ways.
Leonard Garcia - Simply put, if Garcia doesn't win his next bout, he'll no longer have a job within the UFC.
The 33-year-old has been one of the best gamers in the promotion since making his debut back in 2007, but to be frank, the guy can't win.
A loser of three straight, it's apparent that opponents are finally figuring out how to pick Garcia apart without getting sucked into a barn burner.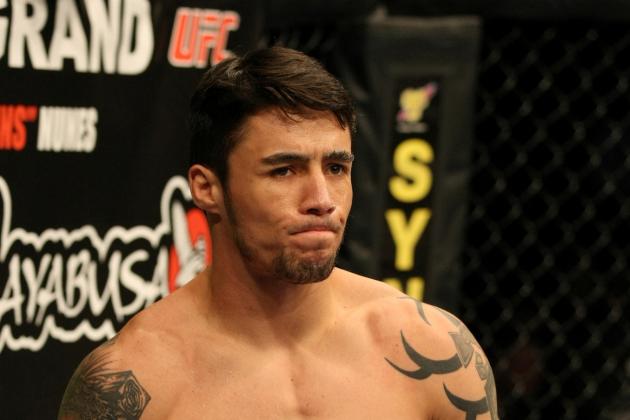 textual.com.br
Diego Nunes - Nunes is starting to look like quite the brawler at 145 pounds.
With an athletic build, quick hands and power to boot, the 29-year-old has been showcasing the hard-nosed mentality to make any fight an instant classic.
This was never more evident than in his recent Fight of the Night victory over Bart Palaszewski at UFC on FX 5.
Jimi Manuwa - Sometimes it only takes one fight to see how good a striker can be.
Manuwa is the perfect example.
In just two rounds in the UFC, the newest addition to an evolving light heavyweight division has demonstrated speed, discipline and the raw power to literally break bones in his opponent's face.
If his chin is as strong as his cement hands are, Manuwa should have no trouble creating memorable brawls inside the the Octagon over the next few years.
Michael McDonald - Usually a bantamweight fighter doesn't possess the ability to finish a fight with one punch.
Fortunately for fans who love to see the small guys compete, as well as fans of the knockout, McDonald is the exception to the rule.
We haven't seen him brawl yet, but with outstanding power in his hands, it's only a matter of time.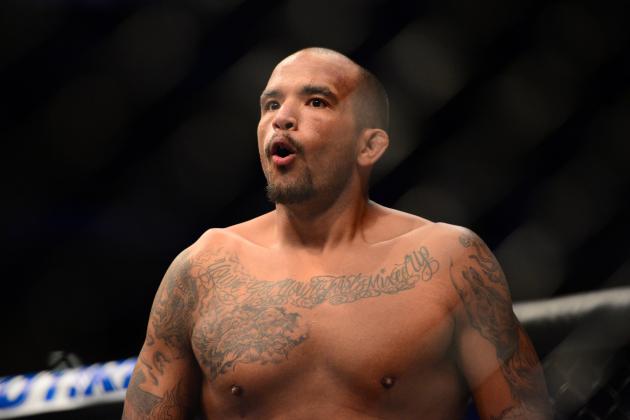 Kyle Terada-US PRESSWIRE

Key Brawls: James Te Huna, Aaron Rosa
Whether it's as a heavyweight or light heavyweight, Joey "The Mexicutioner" Beltran stands as one of the toughest guys in the division.
The 30-year-old may only be 3-5 inside the UFC, but with an iron chin, heavy hands and tremendous cardio, Beltran makes any fight worthwhile.
He has only been knocked out once in his career and that was at the hands of a much bigger Lavar Johnson.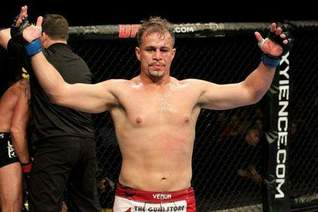 kimura.se
Key Brawls: James McSweeney, Kyle Kingsbury, Igor Pokrajac
Fabio Maldonado is quickly becoming one of the toughest outs in the UFC light heavyweight division.
Quite possibly the most technical boxer in the weight class, especially when it comes to slinging devastating body shots, Maldonado has been able to make every one of his UFC fights highly entertaining.
Through those three bouts, stretching nine rounds, the Brazilian has averaged 88 strikes per contest.
If those numbers give us any insight into how Maldonado will throw down in the future, his upcoming bout with Glover Teixeira at UFC 153 should easily be a slobberknocker.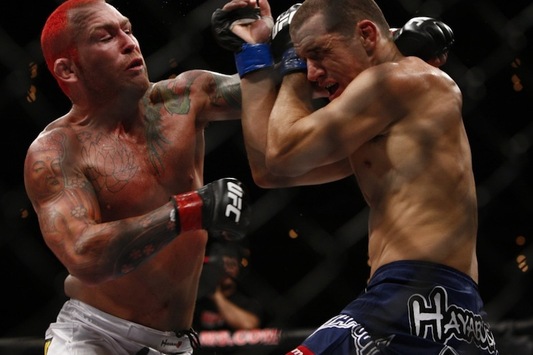 cagepotato.com
Key Brawls: Wanderlei Silva, Brian Stann, Aaron Simpson, Terry Martin
If you've ever watched Chris Leben fight, you'd know why he lands a spot on this list.
The bottom line is that the guy may have the most proficient combination of power and chin in the entire UFC.
It literally takes everything for an opponent to put Leben on his back. And more often than not, he's able to regroup and come back stronger.
It's an extremely tough mixture to handle. That's why he's only been finished in his UFC career by Anderson Silva, Brian Stann and Mark Munoz.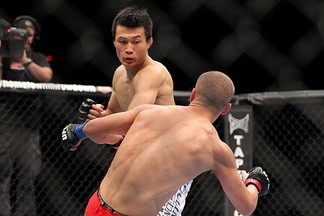 Photo by Nick Laham/Zuffa LLC/Zuffa LLC via Getty Images
Key Brawls: Dustin Poirier, Leonard Garcia, George Roop
Win or lose, every one of Chan Sung Jung's fights are memorable.
The 25-year-old possesses the natural ability to finish a fight in any facet. Standing, on the ground, in the clinch, you name it.
With three straight finishes to start his UFC career, it's easy to realize that "The Korean Zombie" isn't just one of the best featherweights in the world today, but his brawling prowess is rarely mirrored.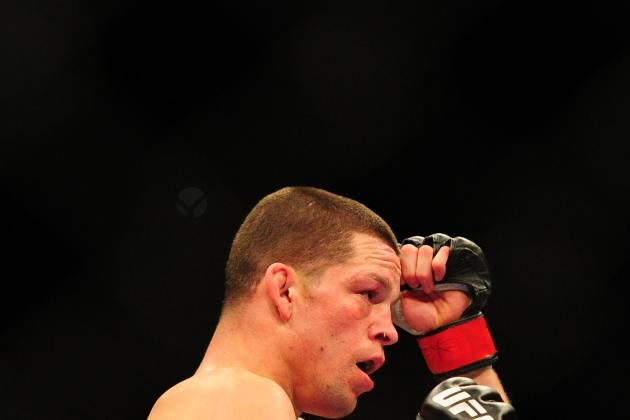 Mark J. Rebilas-US PRESSWIRE

Key Brawls: Donald Cerrone, Marcus Davis, Clay Guida
Nate Diaz is the perfect type of brawler.
He's lengthy, precise, hard-nosed, vicious and can go the distance with any fighter at the drop of a hat.
Diaz may not possess one-punch knockout power, but by following a system in which he throws nearly every one of his punches at around 80 percent, the 27-year-old is able to pick apart his opponent like a wild crow.
The funny thing is that once a fight is brought to the mat, Diaz can do the same thing there. He's as dangerous as they come.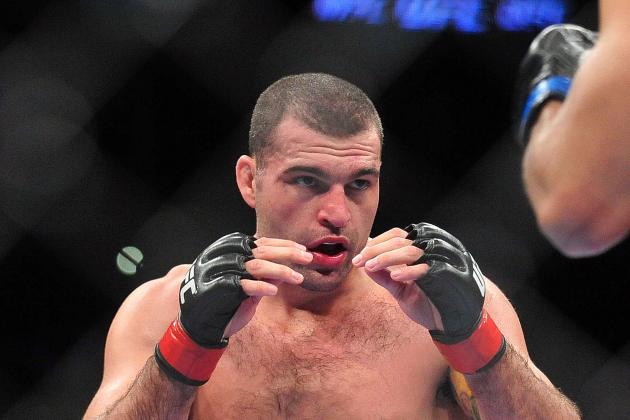 Gary A. Vasquez-US PRESSWIRE

Key Brawls: Brandon Vera, Dan Henderson, Lyoto Machida
Over his last two fights, Mauricio "Shogun" Rua has displayed world-class heart, discipline and brawling capabilities.
Many people don't consider Rua a natural brawler due in part to his technical abilities, but don't get it wrong, the 30-year-old is as aggressive as they come.
When he smells blood, he attacks. And even if he catches a Henderson right hand or a Vera head kick, he keeps pushing forward.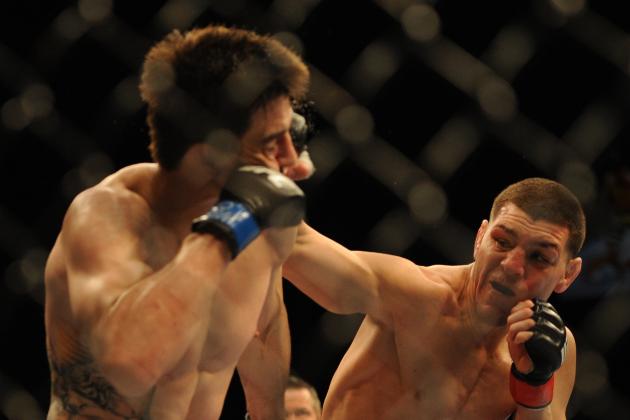 Kelvin Kuo-US PRESSWIRE

Key Brawls: Carlos Condit, BJ Penn, KJ Noons, Diego Sanchez
Nick Diaz is a grittier version of younger brother Nate.
The biggest difference between the two is the fact that Nick finishes more fights. He possesses a broader instinct to put ailing opponents away.
Over his last five bouts, stretching from Strikeforce to the UFC, Diaz has landed over 100 strikes every time, besides his first-round knockout of Paul Daley.
The bottom line is that when push comes to shove and the fists start to fly, Diaz is one of the toughest cats to put away.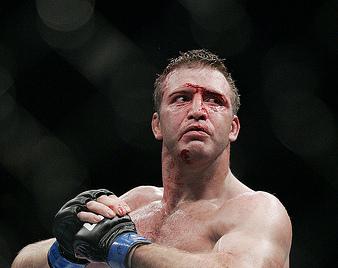 blogs.thescore.com
Key Brawls: Forrest Griffin, Krzysztof Soszynski, Jon Jones, Keith Jardine
Stephan Bonnar has never been finished inside of the Octagon for a reason.
His chin is of the granite kind. The sort of chin that bends, but never breaks.
It has helped him escape some precarious positions in the past and will continue to benefit his near-perfected brawling approach to competing.
Bonnar may have his hands full when he meets Anderson Silva this Saturday at UFC 153, but it's important to remember he's going to be bigger and stronger than the champ.
That's something Silva rarely encounters.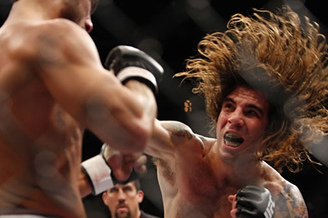 cagepotato.com
Key Brawls: Roger Huerta, Diego Sanchez, Nate Diaz, Tyson Griffin
Take away his last fight against Gray Maynard and Clay Guida has the perfect brawler resume.
Previously one of the smaller lightweights in the UFC, Guida has been forced to use raw animal instincts to make up for lost strength.
As a result, nearly every one of his fights turn into bloody infernos. Consequently, Guida has never been able to string together the proper number of victories to warrant a title fight.
Regardless, the 30-year-old has never been finished by way of strikes. That's something the featherweight division needs to notice from "The Carpenter."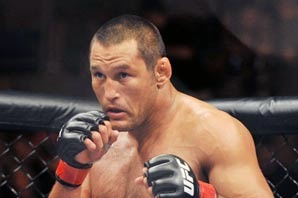 sportsillustrated.cnn.com
Key Brawls: Mauricio "Shogun" Rua, Fedor Emelianenko, Michael Bisping, Rampage Jackson
There's just something about Dan Henderson that oozes brawler.
It may be the fact that he's still an elite fighter at the age of 42. It may be the fact that he's lost as many teeth as there are planets in our solar system. It may be the fact that he possesses arguably the most dangerous punch in MMA history.
Whatever it is, Henderson deserves the No. 1 spot.
Throughout the years, he has showcased the ability to push any top fighter in the world to their breaking point. He did it against Rua, Emelianenko, Bisping and Wanderlei Silva to name a few.
Let's just hope his recent injury woes aren't severe enough to knock him off his throne.
For more UFC news and coverage, Follow @DHiergesell