Ravens vs. Cowboys: 10 Keys to the Game Against Baltimore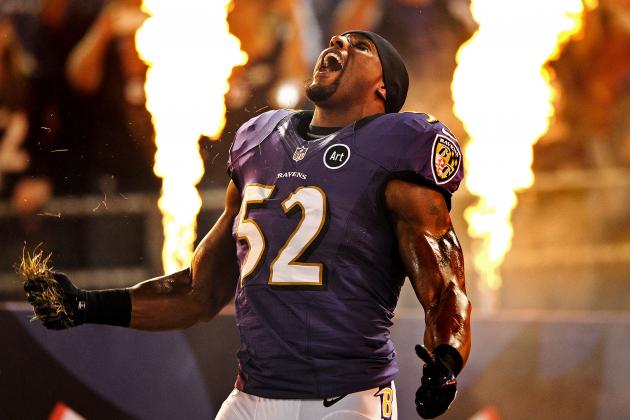 Patrick Smith/Getty Images

With a full week of rest and watching two divisional rivals fall, the (2-2) Cowboys will be ready to roll against the (4-1) Baltimore Ravens.
This will be a tough matchup on the road, because the last Ravens' last home loss was Dec 5, 2010, to the eventual AFC Champion, Pittsburgh Steelers.
With untimely penalties, turnovers, and poor execution through the Cowboys first four games, here is a list of 10 Keys for Victory. If the Cowboys follow this formula for success they will be able to keep their chins above .500.
Begin Slideshow

»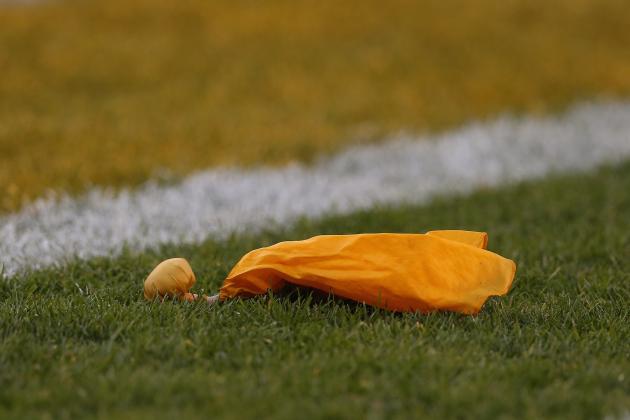 Jonathan Daniel/Getty Images

Through the Cowboys' first four games, they have accrued 33 penalties for 248 penalty yards (ranked 21st in the NFL). Their opponent, the Baltimore Ravens, has accrued 42 penalties for 363 yards (ranked 31st in the NFL).
This number is a little skewed, as the Cowboys only committed two penalties for 10 yards in the Monday Night Football disaster against the Chicago Bears.
The possible return of Phil Costa might help with the false-start penalties, but in order to leave Baltimore with a win, the Cowboys must play mistake-free football, which starts with eliminating drive-killing penalties.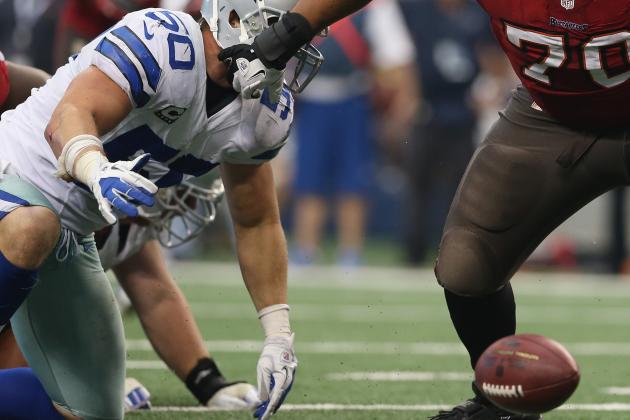 Ronald Martinez/Getty Images

With only a few teams in the NFL that have turned the ball over more than the Cowboys, there is much room for improvement. The 'Boys can consider themselves lucky that they managed to scrape away even two wins.
In order to beat the 4-1 Ravens, the 'Boys will need to hold onto the ball as long as possible, wear the defense down and give the defense more opportunities to rest up. And it's about time Morris Claiborne showed some of the ball skills he was famous for at LSU.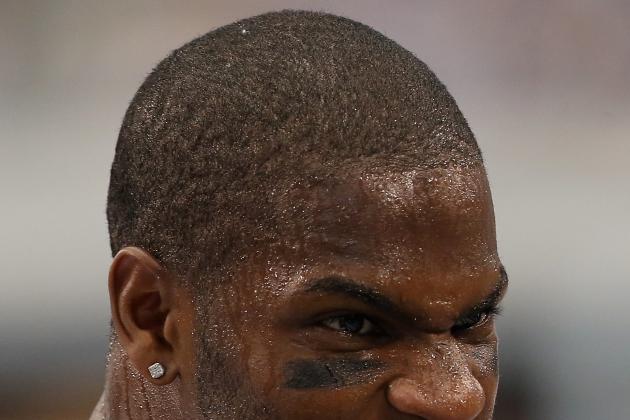 Ronald Martinez/Getty Images

The numbers do lie when it comes to the Dallas Cowboys running the football. When DeMarco Murray touches the rock at least 20 times, the Cowboys are undefeated.
However, the Cowboys didn't get that victory by Murray running it that much during the game. The Cowboys are a passing offense who need to run the ball efficiently to keep defenses honest.
If all goes right for the Cowboys during the course of the game, Murray will surpass 20 touches while Garrett pounds the clock down to a victory.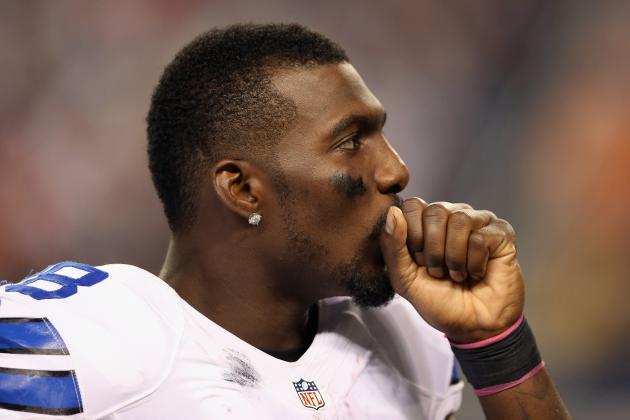 Ronald Martinez/Getty Images
Dez Bryant manages to catch something; a cold.
The Dallas Cowboys' top two receiving options have a combined nine drops between them. Jason Witten has never had more than four drops in a season, so don't expect this trend to continue, especially after a long rest for his spleen.
Dez Bryant is the larger problem, because even after several years in the league, he still doesn't seem to grasp the playbook. How many more missed reads by Dez will cause interceptions?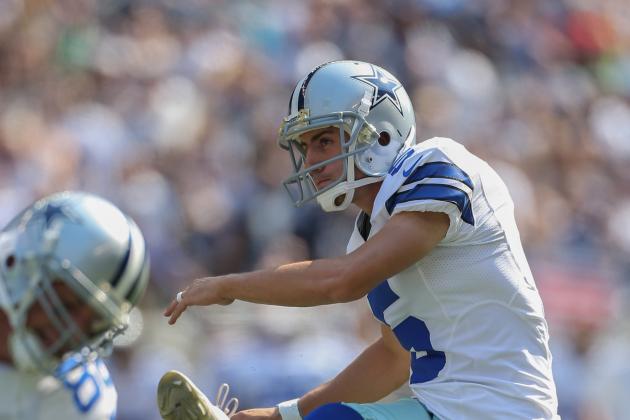 Otto Greule Jr/Getty Images

This key might be the most difficult of them all. The Cowboys have more punters than any other team in the league (they have two), and now both of them are injured.
Chris Jones has a hurt knee after the "almost-blocked" kick against the Bucs, and Brian Moorman has a sore groin. Who knows, it might be Dan Bailey on kickoffs, field goals, punts and holding... yeah, he's that good.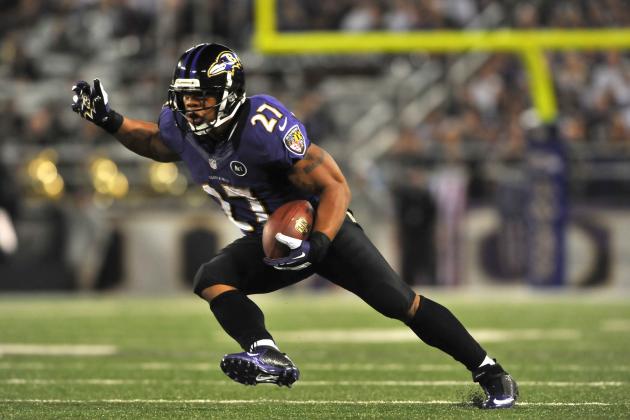 Larry French/Getty Images

Ray Rice is the heart and soul of this Ravens offense. Some might be whispering of Joe Flacco in elite circles, but who are we kidding? Flacco is a glorified game manager that banks on having a prolific rushing attack AND a prolific defense.
Getting out to an early lead could very well be a key to victory that seals the deal; just look how well it worked for the Seattle Seahawks. If you want another comparison, think of Flacco as a taller, skinnier version of Super Bowl champion Trent Dilfer with a handlebar mustache.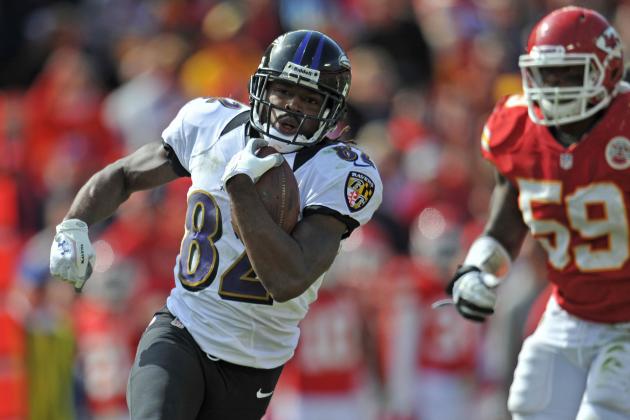 Peter Aiken/Getty Images

As important as Ray Rice is to the Baltimore's offense, Torrey Smith is the key that allows it to gain ground quickly. Look for secondary extraordinaire CB/Safety/BA Brandon Carr to shadow the physical Anquan Boldin, and for Morris Claiborne/Mike Jenkins to be covering Torrey Smith.
If the Cowboys can limit his big-play ability, they just might have a fighting chance.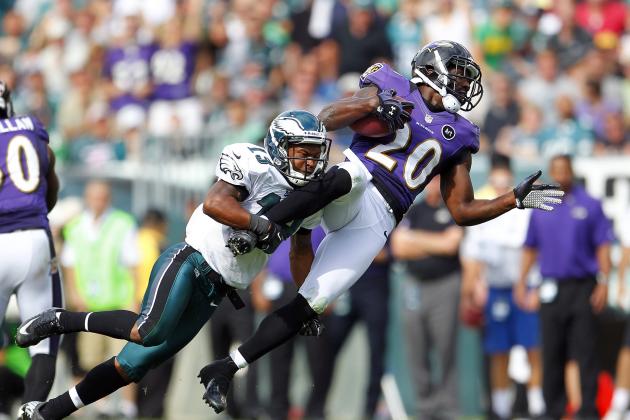 Rich Schultz/Getty Images

Tony Romo is having a horrible statistical year by anyone's account. However, many of the mistakes on paper are not Romo's fault. Missed routes by Dez and a "stone hands" Ogletree have led to a couple, as well as an "intense" pass rush from a three-man line beating the Cowboys offensive line.
ESPN has a small segment during its MNF pre-game show called "C'mon, Man!" and those are the exact words that come to mind when watching the Dallas Cowboys offensive line. Bottom line, Romo is currently an interception-throwing machine, and Ed Reed is an interception-catching machine.
This goes back to key No. 2, turnovers, but if Romo can outwit Reed, that turnover number will be down significantly.
**Update** I incorrectly wrote that FOX had the segment "C'Mon Man!". I was corrected by our readers and have updated. Thanks for catching my mistakes folks, I do appreciate it.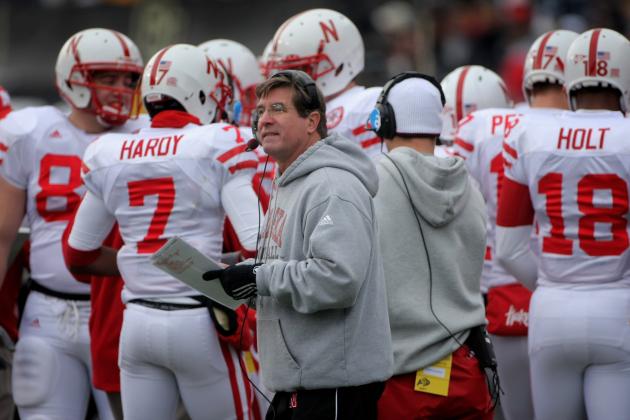 Doug Pensinger/Getty Images

Offensive line coach Bill Callahan has some serious experience in the NFL and NCAA (with the Nebraska Cornhuskers) calling plays. Garrett is known for his offensive genius when it comes down to X's and O's, but right now he is in a funk.
It might just be the execution of plays called, but that has even worse and larger implications. Garrett needs to delegate some of these duties to his trusted staff so that he can effectively manage the game.
This game may very well come down to a perfectly orchestrated timeout, or four-minute offensive drive that keeps the ball out of Joe Flacco's hand to seal the win. Take a load off, Jason, and pass the torch for a while.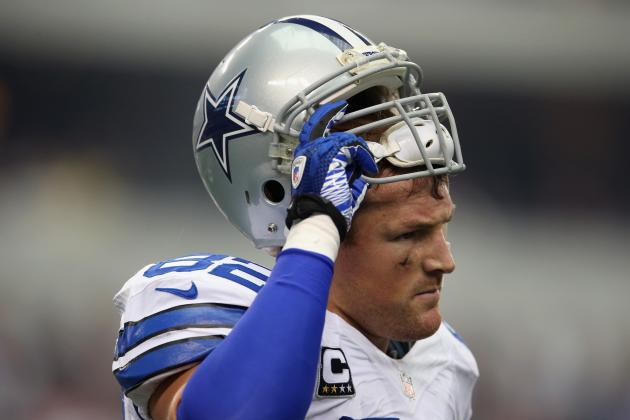 Ronald Martinez/Getty Images

Getting "it" done is going to be the only way the Cowboys can leave Baltimore above .500. Although Garrett is an admirable man and doesn't make excuses publicly about why his team lost, Cowboys fans are tired of hearing that same old song and dance week in and week out.
With a team fresh off a bye week, there should be no reason the Cowboys can't fully execute their game plan. This Cowboys team needs to exhibit a toughness that persevered on September 5 against the defending Super Bowl champs, in their house, when they outplayed them for 60 minutes.
There's an old saying that 'everyone has a plan; until they get hit in the mouth." Cowboys need to go hit the Ravens right in the mouth from the word "go" and not let up until time expires.
Follow me on Twitter (@jonathanbarger) for live Twitter updates during the game. Feel free to respond with how you see it; interacting with readers is one of the best parts of this job.