The Best Comebacks in Sports History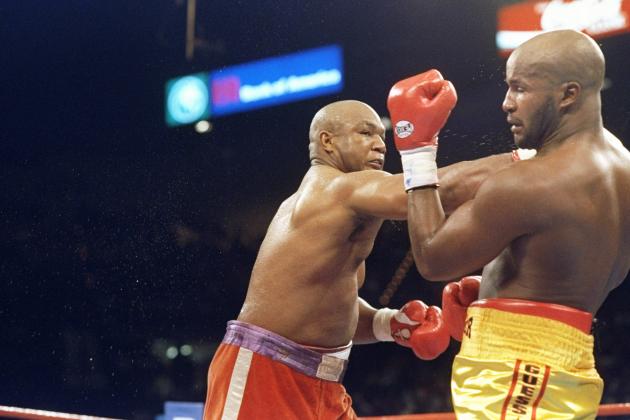 Holly Stein/Getty Images

Everyone loves a good comeback.
Of course, most sports fans would rather their favorite team or athlete not be behind in the first place. But when it comes to sports drama, even the most casual fans will watch an epic come-from-behind victory.
Here now is the top 10 list of greatest comebacks in sports history. There have been bigger comebacks in terms of points to be sure, but most of these are the playoff, championship or series comebacks that people think of when this topic comes up.
Of course, some of the comebacks on this list wouldn't have been possible if the opponents hadn't tightened up or even choked, but that's another list.
These are the sports moments that have you wondering, "Did I really see that?"
So without further ado...
Begin Slideshow

»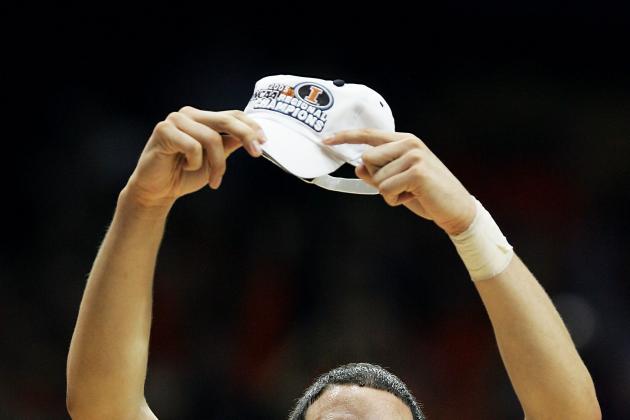 Jonathan Daniel/Getty Images

Before Deron Williams became a top-flight point guard in the NBA, he was an Illini legend, partially for being part of one of the greatest comebacks in March Madness history.
Channing Frye and the Arizona Wildcats built a 15-point with just four minutes to go in the game. But then the sharp-shooting trio of Williams, Dee Brown and Luther Head went to work. With almost no time on the clock, Williams hit the game-tying three to push the game into into overtime.
From there, Illinois wrapped it up, leaving Wildcat Nation in shock.
Final: Illinois: 90 Arizona: 89 OT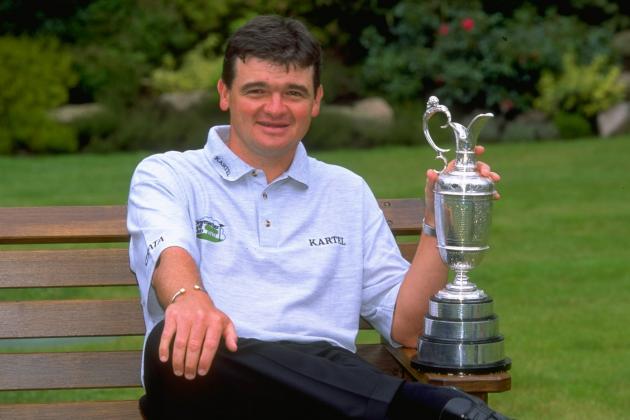 Stephen Munday/Getty Images

Most people want to talk about Jean van de Velde when you bring up the 1999 British Open.
After all, the man did have a three-stroke lead going into the final hole of the tournament.
But, like a scene out of Tin Cup, van de Velde imploded by triple-bogeying, then went on to lose in a three-way playoff with Justin Leonard and the eventual winner.
Who was the eventual winner, you ask? The man sitting there like a boss, holding the trophy. Paul Lawrie came into the final Sunday round down by 10 strokes. And upon finishing his round, he was down by just three. Not bad a comeback. Who knew that the leader would do him a favor and let him have a playoff?
Lawrie makes it onto this list for taking advantage of his opportunity and beating van de Velde and Justin Leonard in the playoff, completing one of the most improbable comebacks in sports.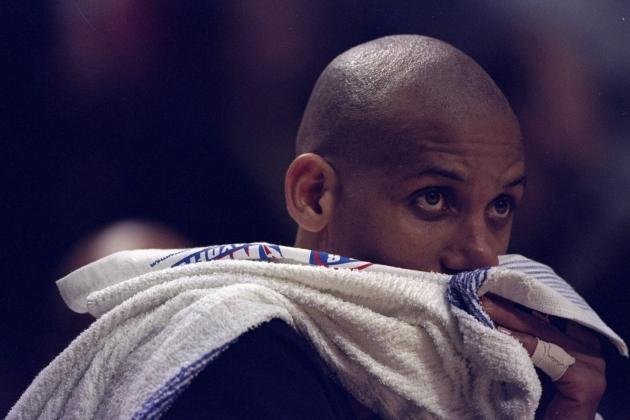 Vincent Laforet/Getty Images

1995 Eastern Conference Semifinals.
Some might say that the Indiana Pacers had a rivalry with the New York Knicks in the 1990's.
Others (hey, Spike Lee!) might say that the Knicks mostly had a rivalry with Pacers star Reggie Miller. Never was this more obvious than during Game 1 of the 1995 Eastern Conference Semis.
With 18.7 seconds left in the game, the Knicks led by six points, a seemingly insurmountable lead for a playoff team, right?
Uh, no. Miller quickly hit a three-point shot to cut it to three. He then stole the inbounds pass (possibly fouling a Knick), dribbled back behind the three-point line and, of course, hit another three-pointer.
Soon after, John Starks bricked two free throws and Reggie was fouled grabbing the rebound. Miller, of course, hit his free throws.
Yes, this game made him infamous in New York, both for his performance as well as for this choke sign he gave to Spike Lee.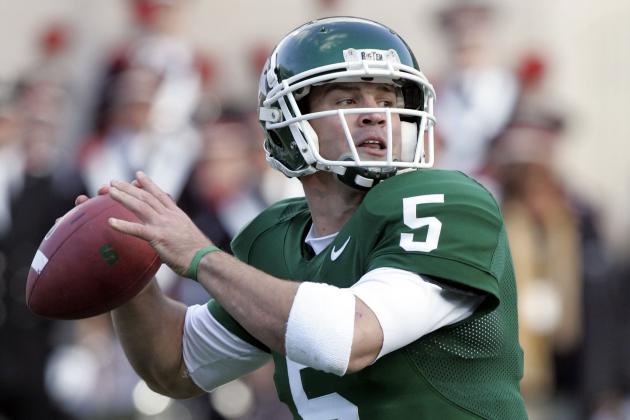 Gregory Shamus/Getty Images

This game makes the list not because it was between two great teams, (both were sub-.500 at the time), but because most will say it's the greatest comeback in NCAA Division I-A history.
The Spartans and their much-maligned coach John L. Smith (see Razorbacks, Arkansas, 2012) were behind 38-3 in the third quarter to the even-more-maligned 2-5 Northwestern Wildcats.
That's when quarterback Drew Stanton and his Spartan teammates decided to score 14 in the third quarter and 24 more in the fourth to limp away with a 41-38 victory. Thank God for the early field goal or these two might still be playing.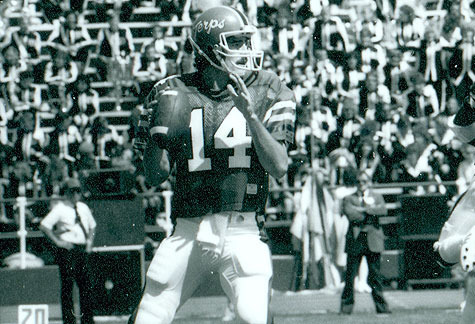 sportsthenandnow.com
Though the deficit wasn't as big and the time wasn't as short, Frank Reich and Maryland's win over Bernie Kosar's all-world Miami team ranks higher to me than Michigan State over Northwestern because the teams were so much better.
Back in November of 1984, Kosar, a Heisman Trophy candidate, and his defending national champion Miami Hurricanes were up by 31 at halftime and getting the ball back to open the second half.
Terrapins coach Bobby Ross inserted Reich into the game to replace Stan Gelbaugh, hoping for a miracle...and that's just what he got.
Reich led the Terps to touchdown scores on six straight possessions and a 42-40 win over the 'Canes.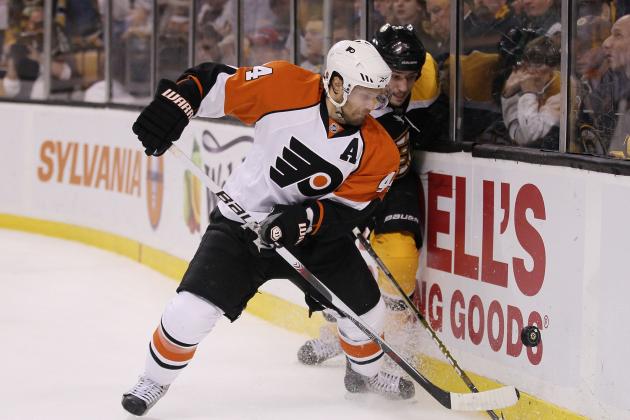 Elsa/Getty Images

One year before the Boston Bruins would unexpectedly win the Stanley Cup, they would suffer from one of the biggest comebacks in NHL history, and it would come at the hands of an old rival, the Philadelphia Flyers.
Philly found itself in a 3-0 deficit in the best-of-seven series, but the Flyers roared back to tie the series at 3-3—only to fall behind 3-0 in Game 7. A valiant effort that just came up short, was what most thought.
Unless you were a Flyers fan, that is. The Broad Street fellows decided to improbably come back again. They went on and won the game and the series, 4-3, over Boston.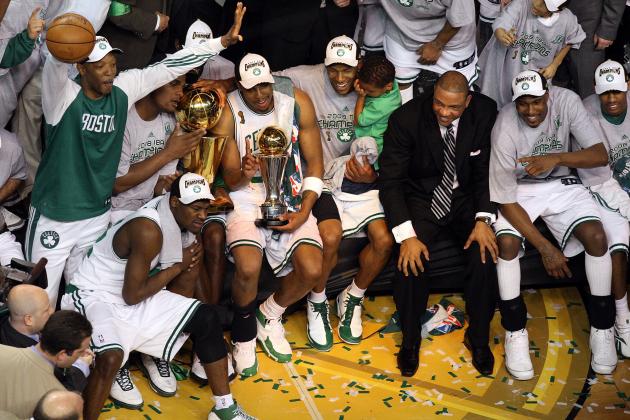 Kevin C. Cox/Getty Images

No rivalry brings more excitement in all of basketball than the Boston Celtics vs. the Los Angeles Lakers. So when the two teams decided to both be great at the same time—for the first time in a long time—everyone tuned in.
The scene was set in 2008. The Lakers built an impressive 24-point first-half lead at home over the older Celtics squad—which had been put together just that year—featuring Kevin Garnett, Paul Pierce and Ray Allen. The lead felt safe and it was obvious that the series was going to be tied 2-2 with one more game to be played in LA.
But the C's started to rally in the third and basically kept hitting shots. Garnett and Pierce, plus guys like James Posey and Eddie House, pitched in to silence the Hollywood crowd. In the end, Ray Allen's crossover layup in the last 20 seconds had the whole arena near tears.
CELTICS 97 LAKERS 91
Boston went on to win title No. 17.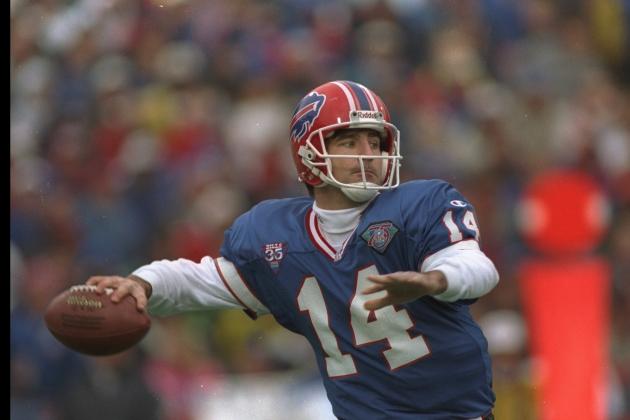 Rick Stewart/Getty Images

As evidence has shown, huge deficits don't worry Frank Reich much. He saw them as opportunities to further his legend.
Which leads us to Part 2 of his fantastic and improbable come-from-behind wins, otherwise known as Frank Reich just balling.
The year was 1993. Warren Moon and his Houston Oilers were leading 35-3 with just two minutes left in the third quarter. With two Hall of Famers sidelined (Jim Kelly and Thurman Thomas were both out with respective injuries), the Bills were pretty much done. Until Frank Reich remembered that, well, he was Frank Reich, the comeback kid.
Reich led the Bills to five straight touchdowns before the Oilers temporarily stopped the bleeding by hitting a field goal to take the game into overtime.
But the momentum had already shifted and the Bills went on to win, 41-38, in OT.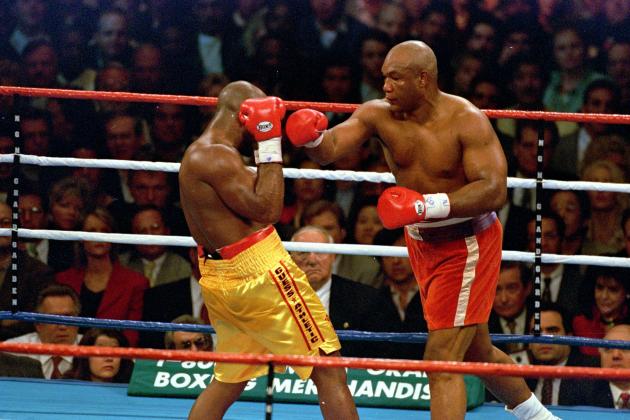 Al Bello/Getty Images

George Foreman's victory over Michael Moorer was a great comeback in so many ways, it had to be No. 2 on the list.
First of all, he won this heavyweight title 21 years after beating Joe Frazier to capture it the first time. Totally unheard of.
Secondly, he was getting pummeled in the fight and was losing on all cards. He was also 45 years old and looked every bit of it as the fight went along. Moorer was 26 years old, 35-0, with 30 KO's and a recent victory over Evander Holyfield.
Moorer was on his way to an easy victory, but then, in the 10th round, Foreman gave Moorer a not-so-gentle tap on the chin and that's all she wrote.
Just like that, George Foreman became the oldest heavyweight champion in history.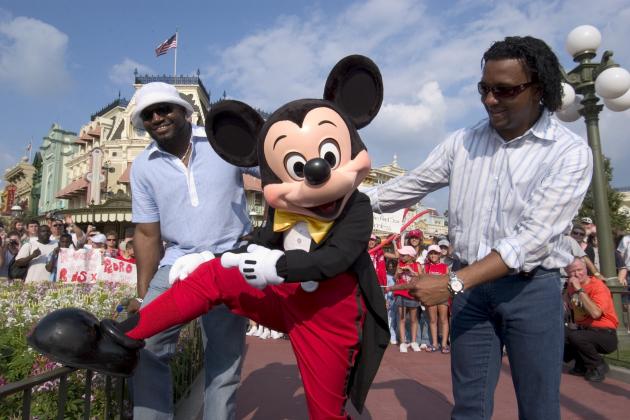 Matt Stroshane/Getty Images

If it was a movie, most people would have scoffed and said it was impossible. But it happened. Just ask anyone from Boston, they'll tell you they were at the games.
The hated rival New York Yankees were embarrassing the Boston Red Sox on their way to a 3-0 lead in the 2004 best-of-seven ALCS, including a 19-8 shellacking in Game 3.
Most Red Sox fans now will say they always believed it could happen. They would be lying.
Game 4 went into extra innings but ended with David "Big Papi" Ortiz hitting walk-off home run in the 12th inning to avoid the sweep. Papi then hit a game-winning single in the 14th to win Game 5.
From there came Curt Schilling's bloody sock game and lots of home runs in Game 7...
Leading to the Red Sox' first World Series win in 86 years and the greatest comeback in team sports.