50 Cutest Photos in Sports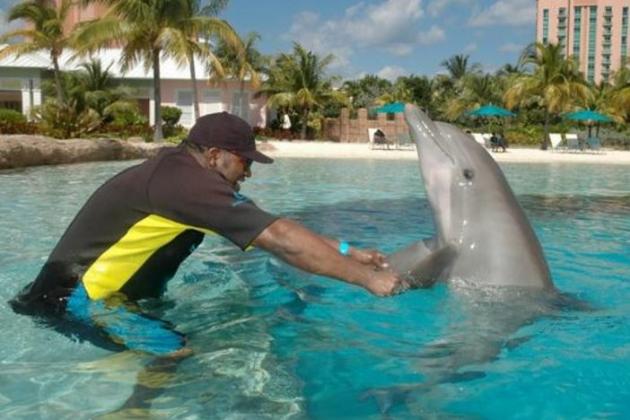 Image via @davidortiz
The world of professional sports isn't all hyper-competitive, testosterone-driven battles on the field of play. Sure, it's mostly that, but off the field, athletes often show a softer side with their spouses, children or pets. It's a nice change of pace.
Often, they display the cuter side of life on Twitter, which is obviously where I come in. I've put together 50 of the cutest photos in sports so you don't have to. If that doesn't appeal to you, just send the link to your girlfriend or mother—we live for stuff like this.
Let's get this show on the road.
Begin Slideshow

»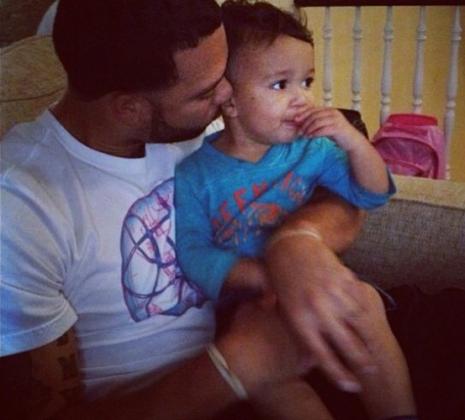 Image via Instagram @dwill8
Not only did Nets superstar point guard Deron Williams get a monster new contract after the the 2011-12 season, but he's also got this little guy to go home to. Things are going OK for this guy.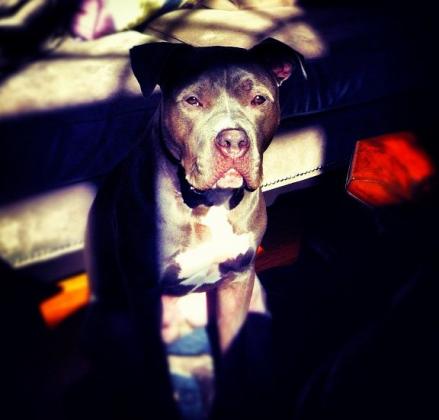 Image via @MattForte22
Speaking of guys who got paid this offseason! Bears running back Matt Forte finally got his big payday, too. It looks like his dog is contemplating the wonders of his future life of leisure.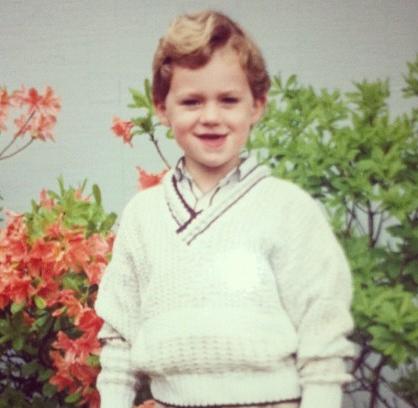 Image via @KevinLove
Timberwolves superstar forward Kevin Love wasn't always the gigantic, relatively awkward-looking baller he is today. Back in the day, he used to be Carlton from The Fresh Prince of Bel Air.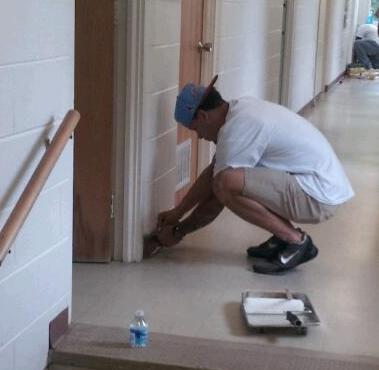 Image via @lchope24
Rams cornerback Cortland Finnegan has a well-earned reputation in the NFL as a bit of an agitator—just ask Andre Johnson. So it's nice to see him doing some good off the field as captain of the paint team.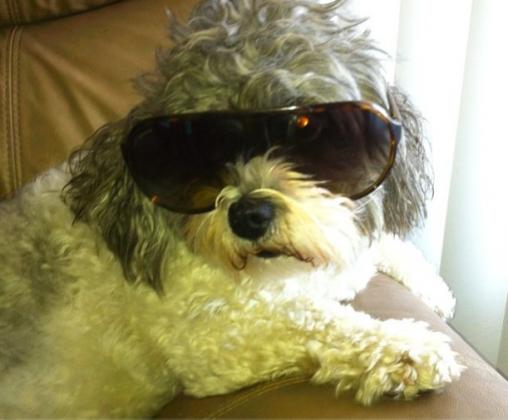 Image via Instagram @AGally94
Alex Galchenyuk was the third overall pick of the 2012 NHL entry draft and was selected by the Montreal Canadians. He celebrated his first contract by picking up some Gucci sunglasses for his dog.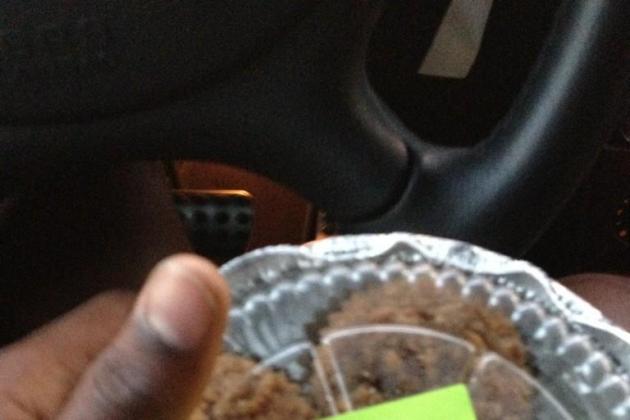 Image via @BMarshall
Initially, I didn't think the breakfast of Bears wide receiver Brandon Marshall was all that cute, but then I realized that it was just one of his (however many) breakfasts. Plus, it was labeled with love by someone with a healthy Post-Its supply.
Image via @IanJamesPoulter
After his heroic performance at the 2012 Ryder Cup, PGA golfer Ian Poulter dominated sports headlines on two continents. But even before then, it looks like he had at least one fan that who didn't think her dad had anything to prove.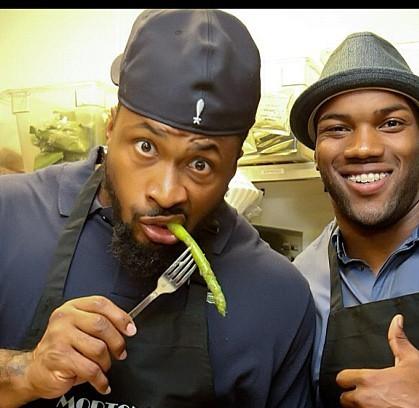 Image via @ddockett
Cardinals defensive end Darnell Dockett and running back Beanie Wells don't even look like they're posing for the same picture at this Larry Fitzgerald charity event. Dockett is predictably hilarious, and Wells is surprisingly adorable.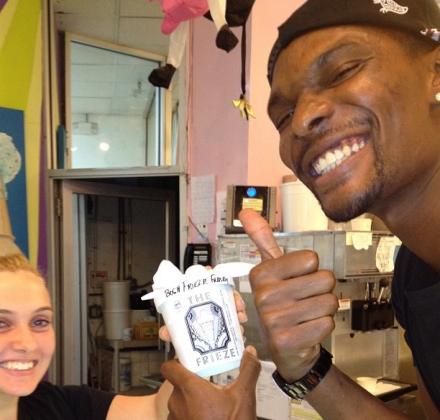 Image via @chrisbosh
Heat big man Chris Bosh may have won an NBA championship with Miami in 2012, but that doesn't mean he doesn't still appreciate the little things in life. That's the universal ice-cream smile right there.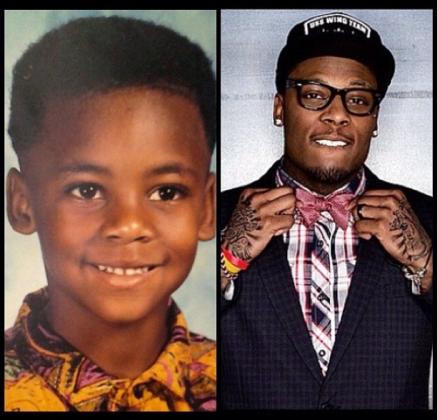 Image via @StevieJohnson14
Looks like Bills wide receiver Stevie Johnson has always had swagg, even well before the days of rocking his hipster bow-tie and non-required eye glasses.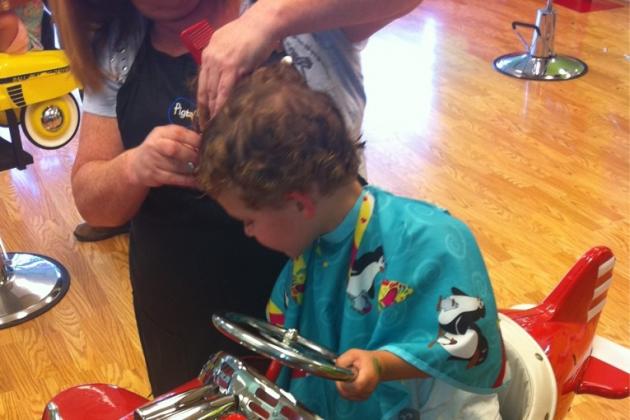 Image via @JasonWitten
Remember back when getting your hair cut was the biggest chore in your week? Me either, but kids hate that stuff. Cowboys tight end Jason Witten's little boy doesn't care for it, either, hence the need of the distractions that come with flying an aircraft.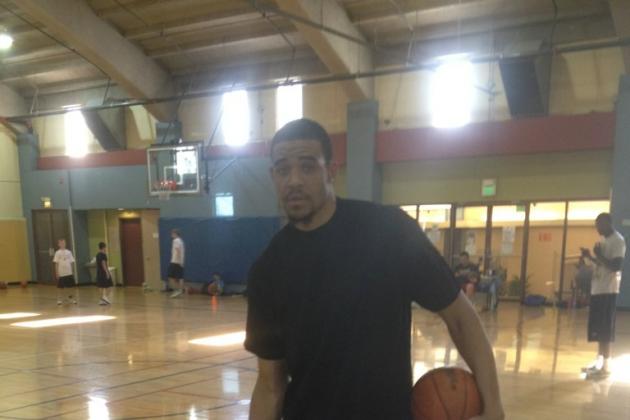 Image via @JaValeMcGee34
Nuggets center JaVale McGee spent plenty of time at basketball camp over the summer. This was one of his favorite campers, whom he claims almost beat him in a game of knockout.
Then again, McGee is known for being maddeningly inconsistent.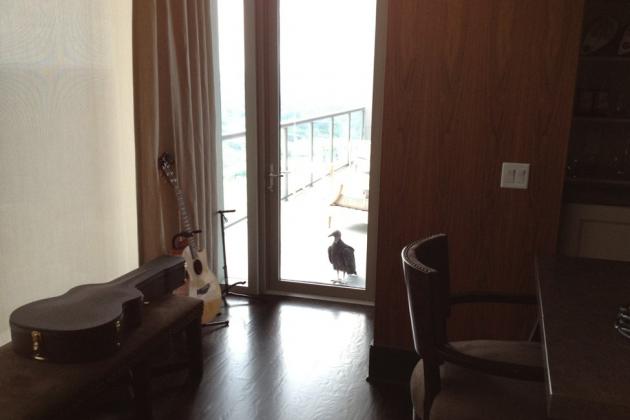 Image via @M_Ryan02
Obviously, that isn't Falcons quarterback Matt Ryan in the photo, but rather the bird that has been using Ryan's balcony as his own personal toilet. Although, it looks to me like he might just be waiting for an autograph.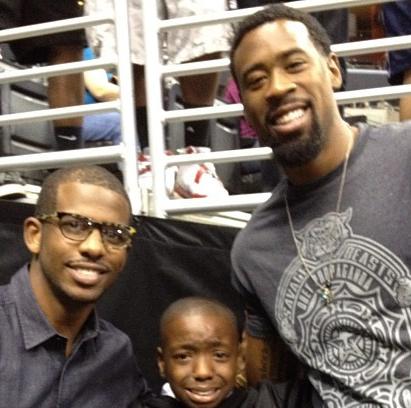 Image via @CP3
This is the first time that Clippers point guard Chris Paul has appeared on this list, but it sure won't be the last time. He leads, hands down, one of the cutest lives in professional sports.
He always has time to make a super-fan's day. Or make a super-fan cry with his very presence.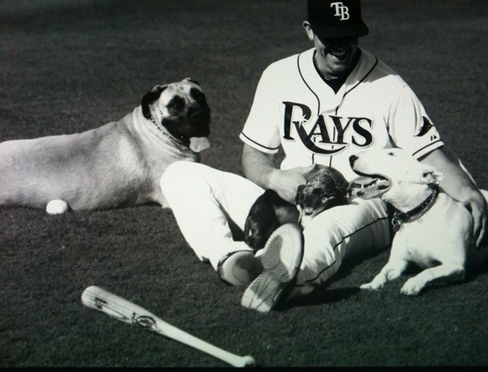 Image via @Evan3Longoria
Playboy Bunny Jamie Edmondson isn't the only animal in the life of Rays third baseman Evan Longoria. He's also got three adorable dogs to hog the bed at night!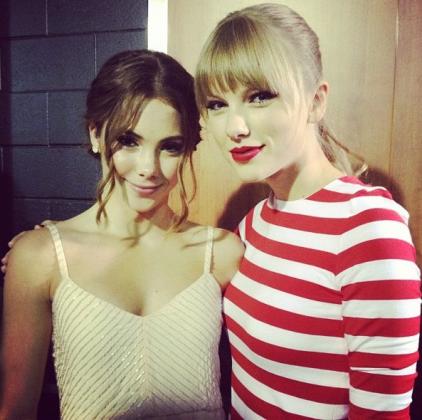 Image via @McKaylaMaroney
Well, I think we finally found something that impresses McKayla Maroney! Country cutie Taylor Swift may not impress Kanye West, but she's obviously doing something right.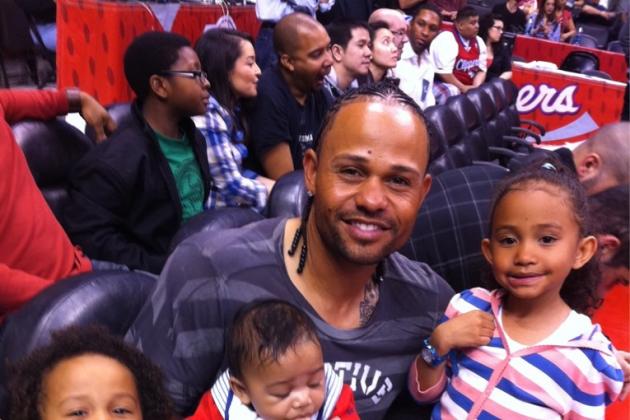 Image via @Coco_Crisp
A's switch-hitter Coco Crisp doesn't just have a passion for baseball, he's a basketball fan on the side. Crisp took his kids to a Clippers game in early 2012 before heading to Arizona for spring training with the A's.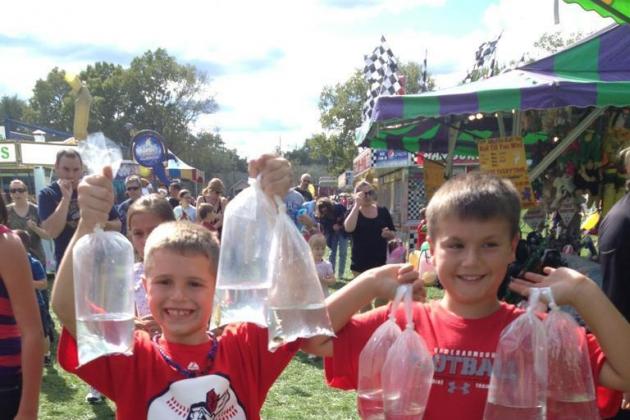 Image via @adamvinatieri
This summer, Colts kicker Adam Vinatieri took his kids to a fair, where they won a boatload of goldfish and he tweeted about their successes. What a cute and cool dad. My parents would have been far less impressed and far more annoyed with eight new pets.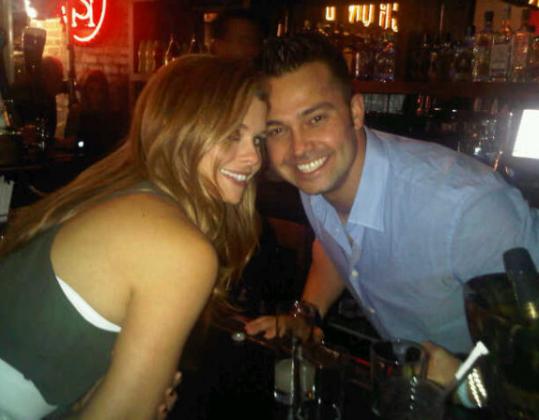 Image via @NickSwisher
Cute couple alert! I don't normally like to compliment the Yankees on anything, but I must give props to Nick Swisher for landing Joanna Garcia. Swisher began dating the beautiful actress in 2009 and the couple married just 16 months later.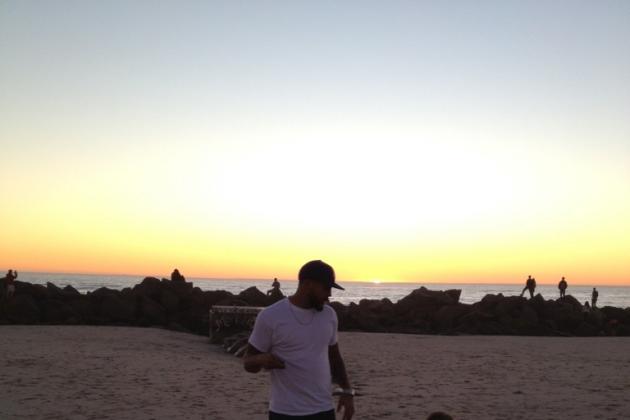 Image via @ArianFoster
Texans superstar running back Arian Foster is noted for being kind of an odd duck in the NFL, but off the field, he's just a regular dad. He hit the beach with his daughter in Los Angeles in the summer of 2012.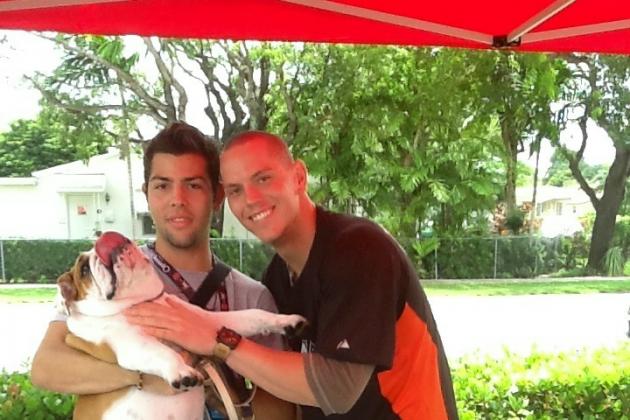 Image via @LoLoMarlins
Marlins left fielder Logan Morrison had the opportunity to meet his biggest fan later in the 2012 season. Said LoMo of the dog: "Huge tongue. Great kisser." Awwww.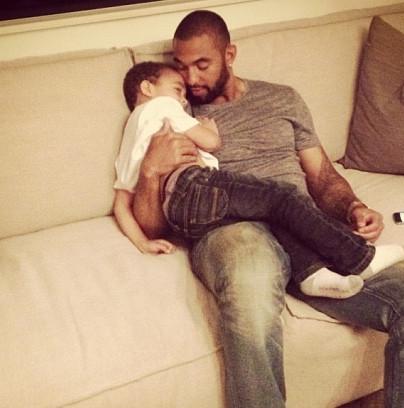 Image via @TheRealMattKemp
Despite new ownerships and some headline-grabbing trades at the deadline, the Dodgers failed to make the MLB playoffs in 2012. At least their superstar, Matt Kemp, hasn't been losing sleep over it!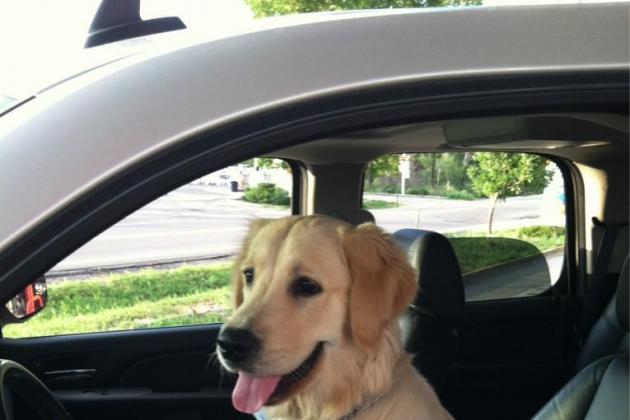 Image via @EricDecker87
Broncos wide receiver Eric Decker and girlfriend Jessica James recently packed up the car for a road trip. Turns out they needed two dogs to drive, though. The Lab (obviously) took the wheel and the Yorkie manned the brakes and the gas.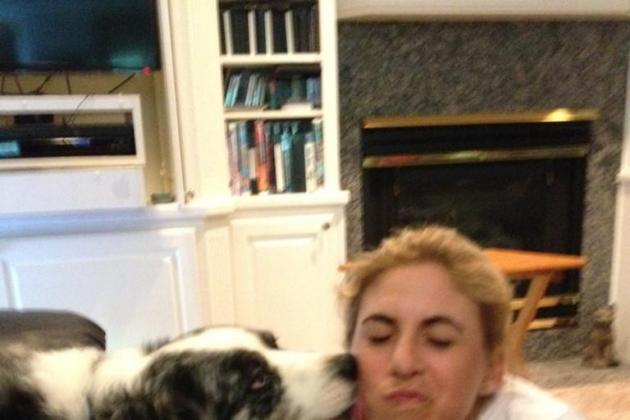 Image via @BelenMozo
You may remember this LPGA golfer best from her appearance in ESPN The Magazine's annual Body Issue in 2011. Well, when she's not posing nude or playing golf, she's just hanging at home with a very friendly dog.
Image via @ballystar40
I'm not tossing around allegations that famously mustachioed Tigers relief pitcher Collin Balester has been betting on baseball…but he did tweet that he uses this baby to pick game-winners. No money changed hands, though.
Just remember that it's a slippery slope.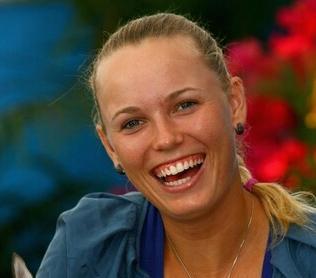 Image via @CaroWozniacki
Professional athletes get to meet all of the cutest animals! It's really not fair. Denmark's Caroline Wozniacki, who is also the girlfriend of Irish golfer Rory McIlroy, tweeted this photo of her bottle feeding a baby kangaroo recently.
She added that it spit some of the milk at her…which made me feel a little better about the inequity.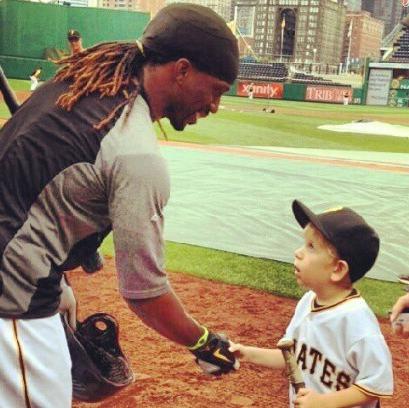 Image via @TheCUTCH22
For the 20th straight year, things didn't really end the way the Pirates (or their long-suffering fans) had hoped for in 2012. The lone bright spot has to be the future potential of breakout star Andrew McCutchen.
He tweeted of this moment: "The look on this kids face reminds me to never take this game for granted. I Live For This!"
So cute. And refreshing.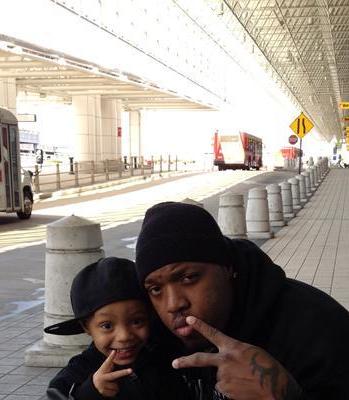 Image via @untouchablejay4
Ravens linebacker Terrell Suggs is sidelined for most of the 2012 NFL season with an Achilles injury, which leaves more time for T-Sizzle to focus on Lil' Sizzle. The latter of which recently signed a letter of intent to Ball So Hard University.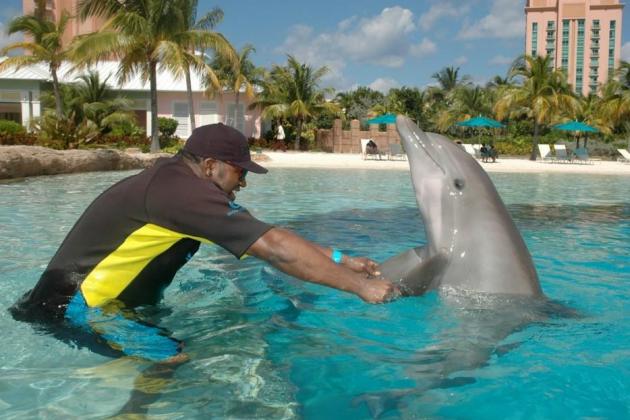 Image via @davidortiz
The Red Sox had what some would consider a season from Hell in 2012, but at least it's over. Boston's designated hitter has been living it up so far and already has made a new friend.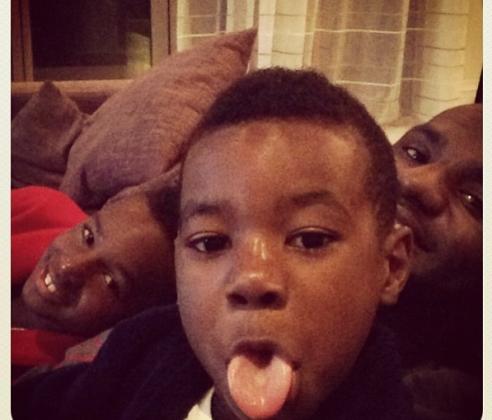 Image via @KingJames
Sorry, LeBron haters! You aren't going to find any fuel to add to your fire on this list. Love him or hate him, there's no denying that Heat superstar LeBron James is one adorable dad. Didn't your heart just grow three sizes?
No? OK.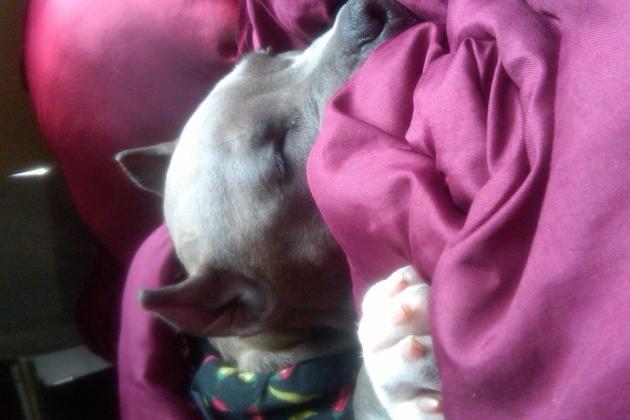 Image via @DwightHoward
It still feels weird to type "Los Angeles Lakers" next to the name of the NBA's most demanding big man, Dwight Howard. But I guess we'll all get used to this, eventually. At least his dog hasn't lost any sleep over any of the "haters" out there.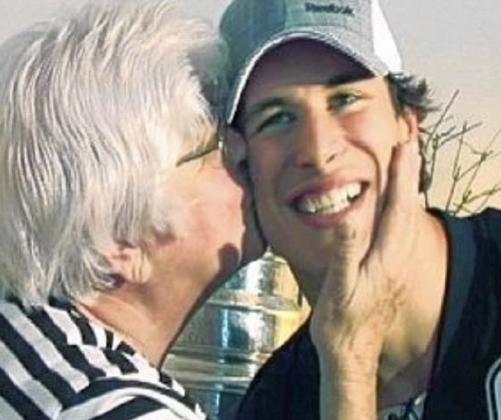 Image via @officialcrosby
Penguins superstar center Sydney Crosby may not be that popular around the NHL, but he's clearly beloved enough in Pittsburgh to make up for all of that. This photo with a local lady is cute as a button—so I don't want to hear about it, Crosby haters.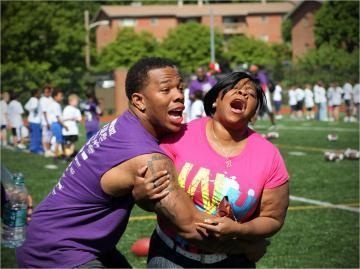 Image via Instagram @RayRice27
If you've been wondering if Ravens standout running back Ray Rice loves his mom, you can stop right now—he does! Rice posted this photo of him...perhaps tackling...his mother on her birthday in August.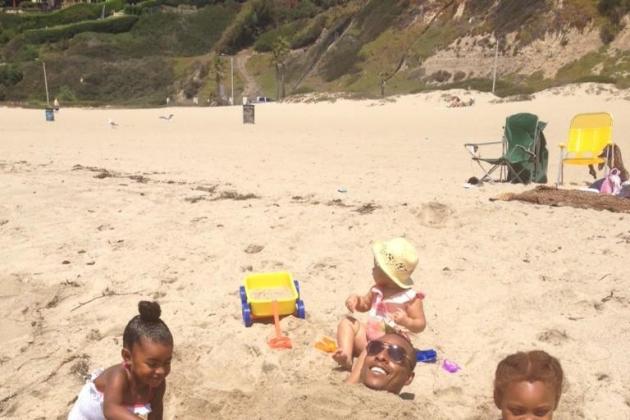 Image via @paulpierce34
Looks like Celtics star forward Paul Pierce had a nice, relaxing summer with the family and should be rested up for the start of the NBA season. Assuming he didn't struggle too hard to get out of that sand pile.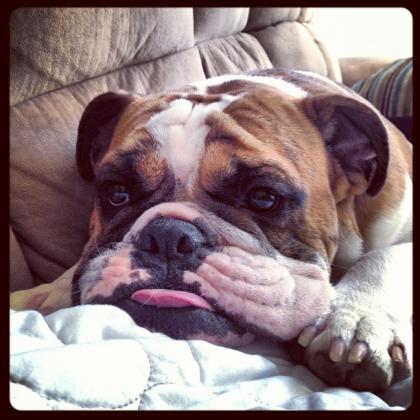 Image via @J4hvidbest
Lions running back Jahvid has been out the better part of two seasons with concussion issues, but at least he has man's best friend at home to watch games with on Sundays. His bulldog, Otis, frequently makes appearances on Twitter in various states of cuteness.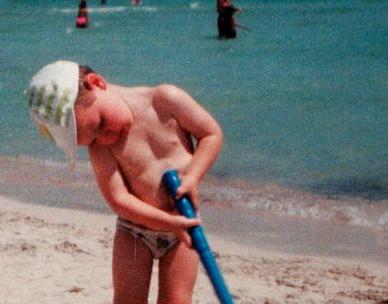 Image via @McIlroyRory
So when people tell us they've been doing such and such pretty much since birth, it's not always a lie. PGA golfer Rory McIlroy recently posted a picture of himself as a two-year-old on the beach working on his short game.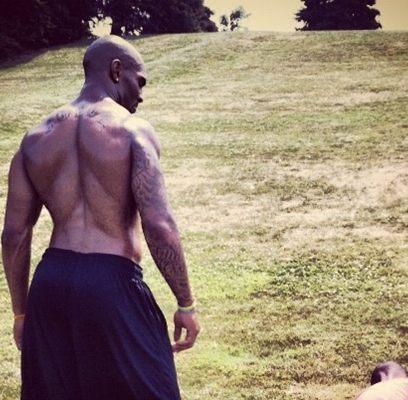 Image via @MattForte22
If you wondered how Bears running back Matt Forte kept fit during his holdout over the summer, wonder no more. He put in plenty of "hill time" with his son, who is a long ways away from being a threat to beat dad up that hill.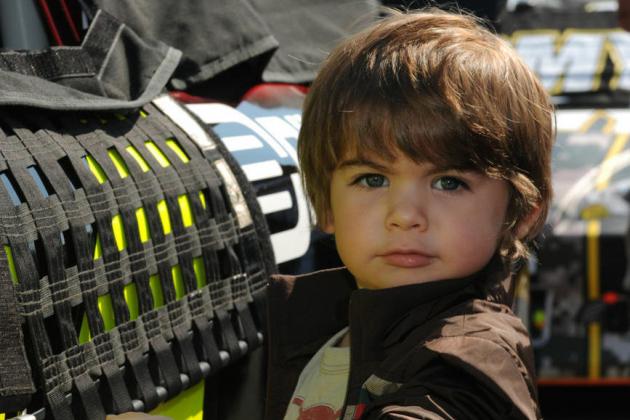 Image via @JeffGordonWeb
Ahhh! Apparently, NASCAR driver Jeff Gordon plus former model Ingrid Vandebosch equals genetic lottery. Their son, Leo, is one of the cutest children on the face of this planet. If only he could catch a break in the Chase.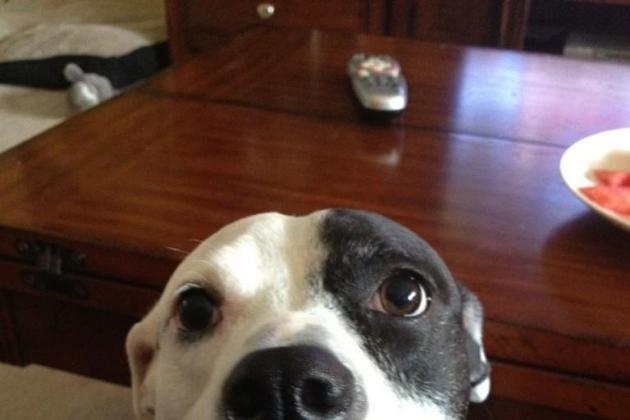 Image via @TheSandraGal
German LPGA golfer Sandra Gal watched the Ryder Cup with her dog and was stunned by, and happy about, the comeback of Team Europe. However, it actually looks like her dog might have been rooting for Team USA.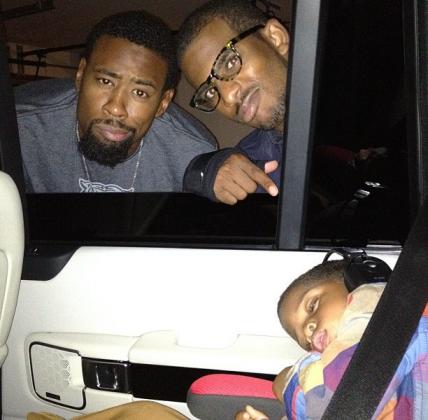 Image via @CP3
Here, Clippers superstar point guard Chris Paul is teaching his son an early lesson about what happens when you fall asleep first. Luckily, I think he still has a few more years before anyone busts out the Sharpie on him.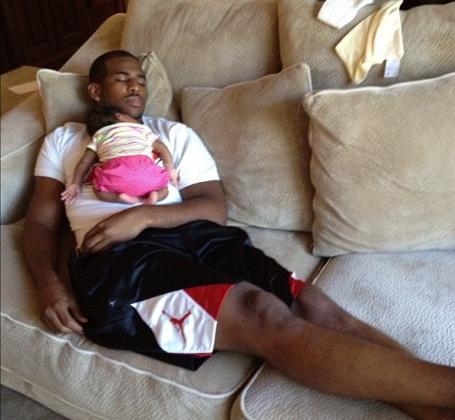 Image via @CP3
The last slide of Clippers point guard Chris Paul was "haha" cute; this one is obviously "awwwwwwwwwwww!" cute. A distinct difference in cuteness.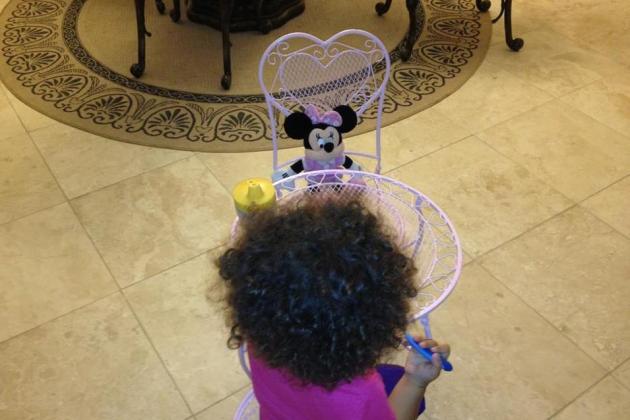 Image via @DeAngeloRB
The Panthers have had a pretty tough year so far, but that's not where problems end for their running back, DeAngelo Williams. It seems he recently got booted from a tea party in favor of Minnie Mouse.
The hits just keep on coming.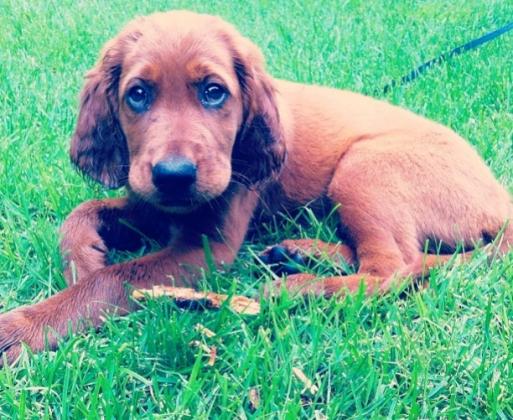 Image via Instagram @supshall9
Not only is Panthers right winger Scottie Upshall dating sports broadcaster Melanie Collins, formerly of the Big 10 Network, he also gets to come home to this adorable little face: his puppy, Arnold.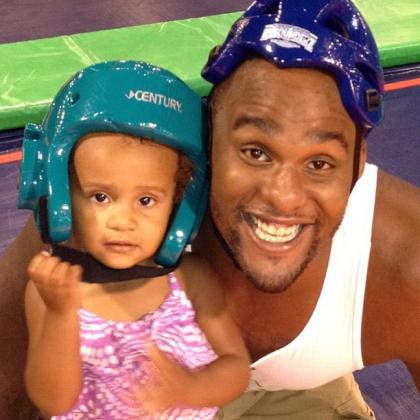 Image via @iambigbaby11
Magic center Glen Davis and his adorable little girl are obviously suited up to do battle of some sort. Unfortunately, I don't think it's a fair fight; she looks plenty tough enough to take on anyone with the nickname "Big Baby."
Even dad.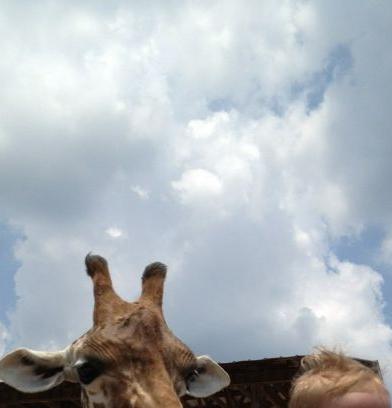 Image via @gregolsen82
Thank you to Panthers tight end Greg Olsen for this fantastic gem. Who would have ever thought feeding a baby to a giraffe could be this adorable?
Nobody freak out—he's probably not actually feeding that baby to that giraffe.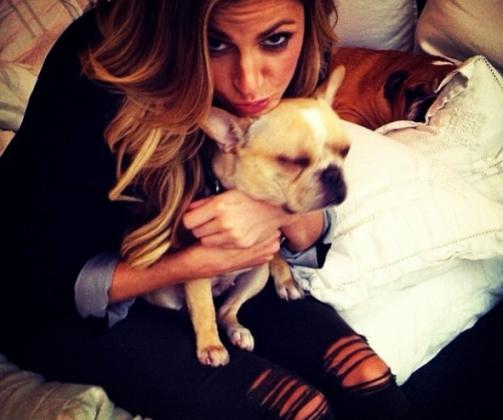 Image via @ErinAndrews
Just because former ESPN host Erin Andrews isn't doing the married with kids thing yet, it doesn't mean she's spending holidays alone. Here she is pictured with her "niece," Pippa, her sister Chrissy's French Bulldog.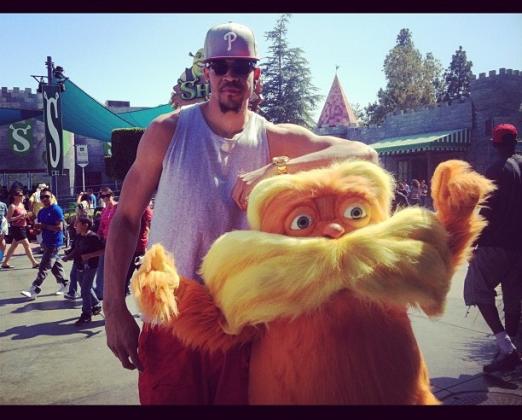 Image via @JaValeMcGee34
Nuggets center JaVale McGee is definitely one of the NBA's more colorful characters. Colorful enough to attract other colorful characters, apparently. Like The Lorax.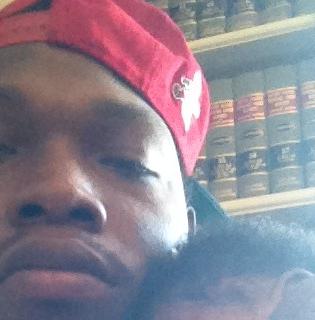 Image via @334Upshaw41
The good news is that Ravens rookie linebacker Courtney Upshaw doesn't come home to a big empty house after games on Sundays. The bad news is that he and the lady in his life named this adorable little girl Londyn. See what they did there?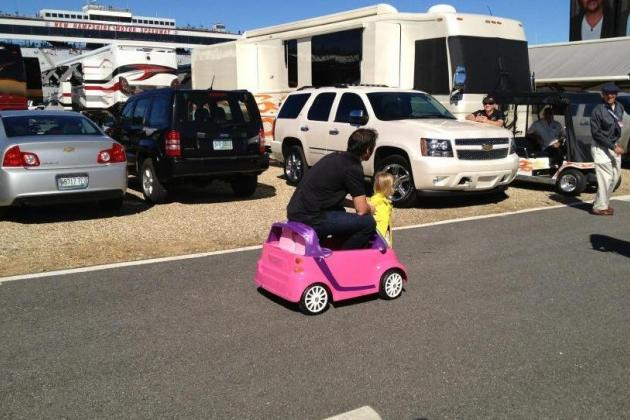 Image via @gbiffle_NASCAR
Greg Biffle recently reminded fellow NASCAR driver Jimmie Johnson via Twitter that the little pink car was for his daughter and the big one covered in ads for garbage is for him.
Image via @SeanWSpoon56
Can't blame a dog for not willingly heading into lockup! Falcons linebacker Sean Witherspoon's uncooperative Bulldog is definitely one of the cutest reluctant inmates I've ever seen.
For more of what's cute in the world, you should follow me, Amber Lee, on Twitter. I'm not even in the same league as this dog in terms of cuteness, but I'll keep you updated on what is. Follow @blamberr.