Best Struggle Faces in Sports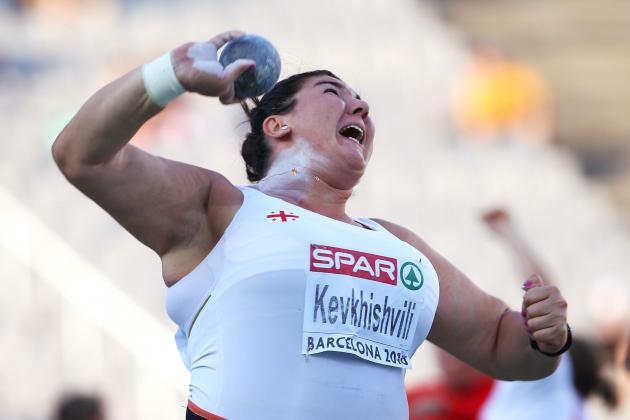 Michael Steele/Getty Images

Athletic competition provokes a seesaw of emotions, and this up-and-down nature of sports keeps us all in awe of those who find success. It's during their down times, however, when an athlete is truly defined. His face doesn't lie when he's stuck in the mud of mediocrity.
A mouth-curling, jaw-altering change in expression during his most vulnerable moment sometimes details the embarrassment; other times, it signals a fiery frustration. Either way, this hilarious display is rarely missed by the fine-tuned cameramen who are paid to viciously patrol arenas in search of art.
Let's see who made our cut for the best struggle faces in sports.
Struggling into the record books.
Begin Slideshow

»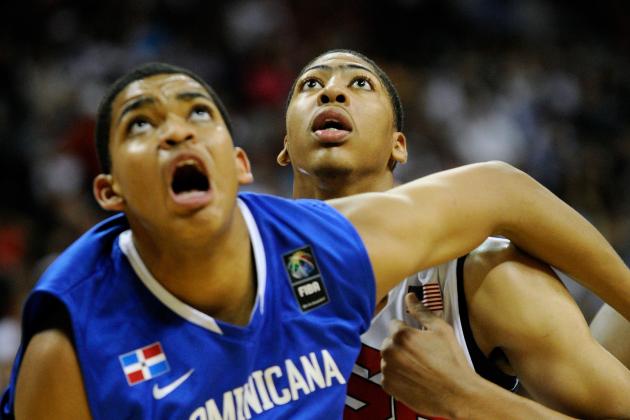 David Becker/Getty Images

Anyone battling "The Unibrow" down low is bound to have his struggles. But Karl Towns of the Dominican Republic looked more like a long-tailed cat surrounded by rocking chairs as he awaited the basketball during the Olympic trials.
Only a sad violin composition can make this more historical.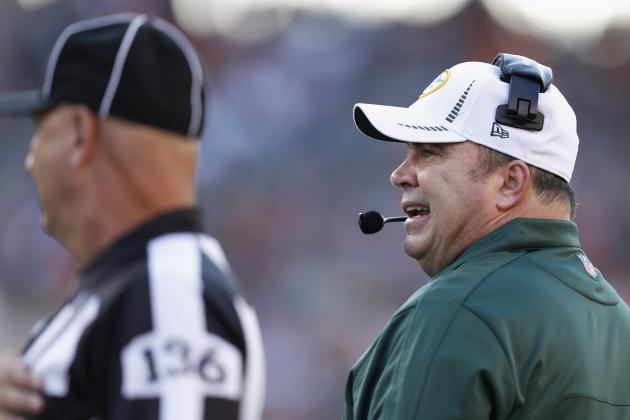 Joe Robbins/Getty Images

Routinely cool, calm and collected, Packers coach Mike McCarthy will occasionally whip out his batch of awkward expressions. Angry, helpless or simply hungry, they're often difficult to decipher.
As well as always memorable.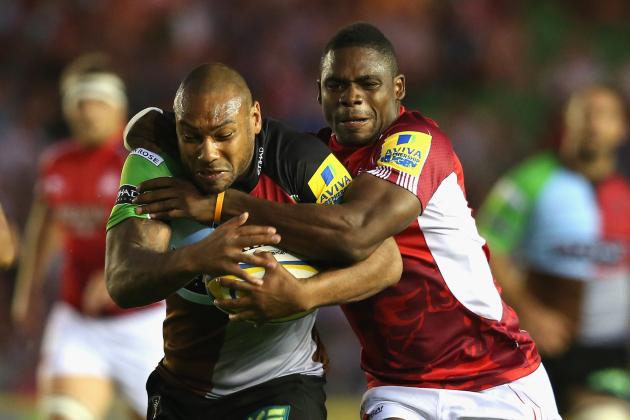 David Rogers/Getty Images

With London Welsh's Premiership struggles, many are beginning to question whether smaller clubs can truly thrive in England's top league.
Comedy acts like this will keep them there.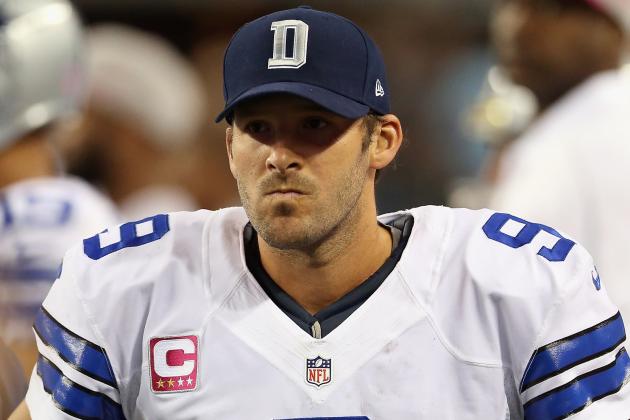 Ronald Martinez/Getty Images

After tossing the pigskin into the arms of a defender five separate times, pressured Cowboy Tony Romo could only sulk.
The tight-lipped stare is an old-school move we haven't seen since the Tim Couch days.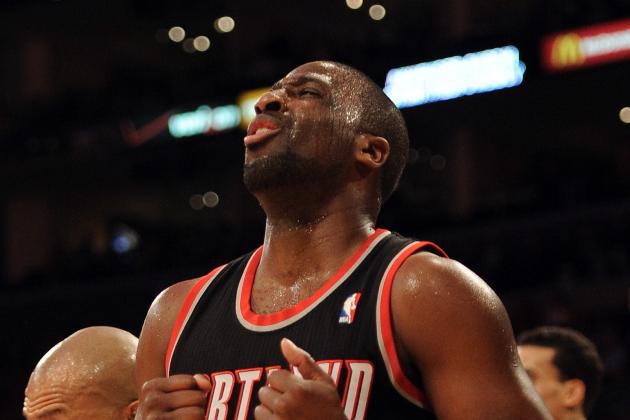 Harry How/Getty Images

Poor Ray Felton. He'd just found his New York groove when the Knicks decided to trade him for some dude named 'Melo. But now he's back!
And ready to struggle with his Big Apple brethren.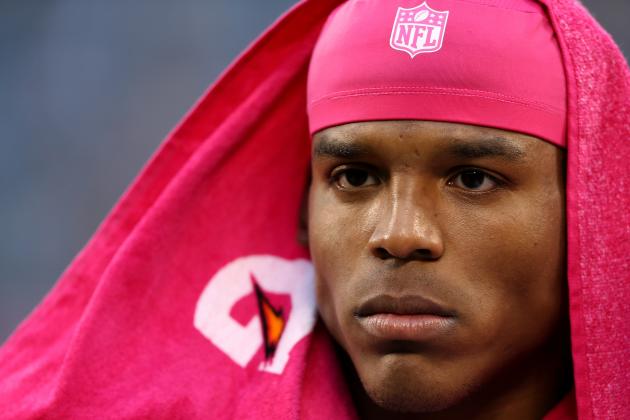 Streeter Lecka/Getty Images

The exploding jaw bone is a subtle approach used by many athletes, but Cam "Sir Isaac" Newton has seemingly added another element: the towel cover.
The pink keeps it impossible to ignore.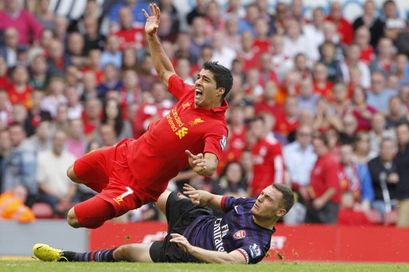 Image via footballfeverpodcast.com
A young and feisty Liverpool F.C. squad seems to be coming of age this year. But in a sport where acting is second nature, these footballers seem eager for some individual face time.
Auditions are under way.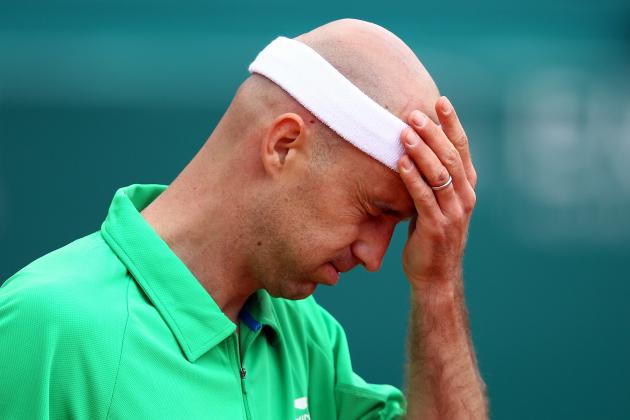 Julian Finney/Getty Images

Pouring cereal into the bowl and not realizing there's no milk. It's a feeling that many can empathize with, but few can elude.
Ouch town.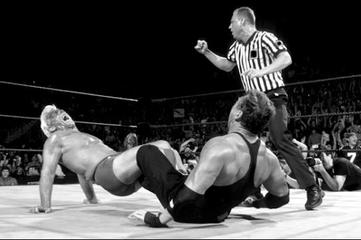 Image via wwe.com
Vince McMahon's fight against Ric Flair at the Royal Rumble in 2002 was a street fight for the ages.
The struggle for power, leg position and funniest face was convincingly won by Flair. If only because he has the better camera angle.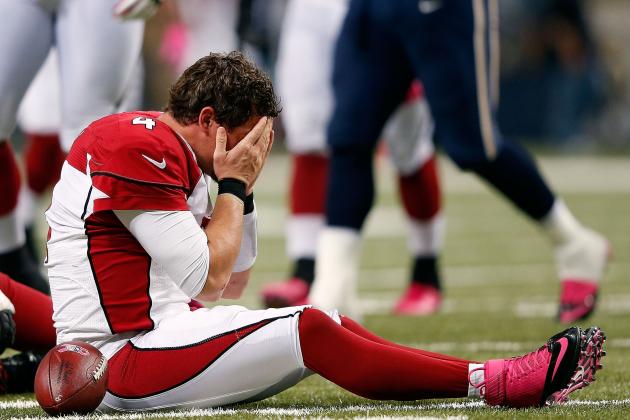 Jamie Squire/Getty Images

While getting sacked nine times against St. Louis' ferocious defense, Kevin Kolb was either caught peeling himself off the turf or delicately massaging his scalp.
A classy display of toughness for the sixth-year quarterback.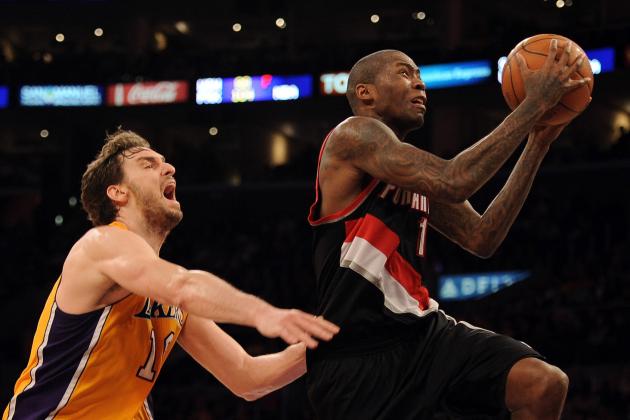 Harry How/Getty Images

With ankle-breaking Jamal Crawford speeding past him, Pau Gasol needed a last-second yelp to stop his quick opponent.
Crawford, subtly morphing, carries the rock with gusto.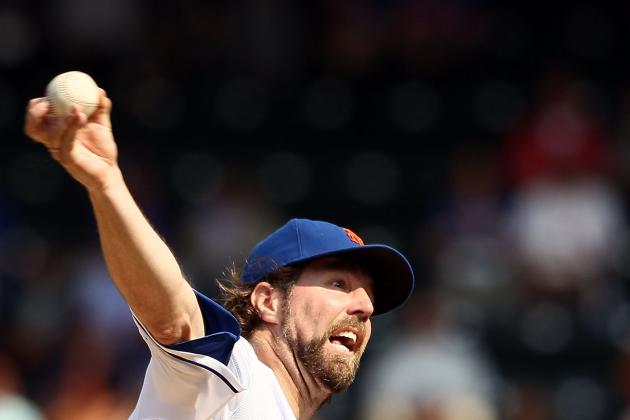 Alex Trautwig/Getty Images

Chucking a knuckleball is no easy feat, and Mets hurler R.A. Dickey has made the phenomenon a true art.
He's also perfected a snarling approach to keeping hitters antsy.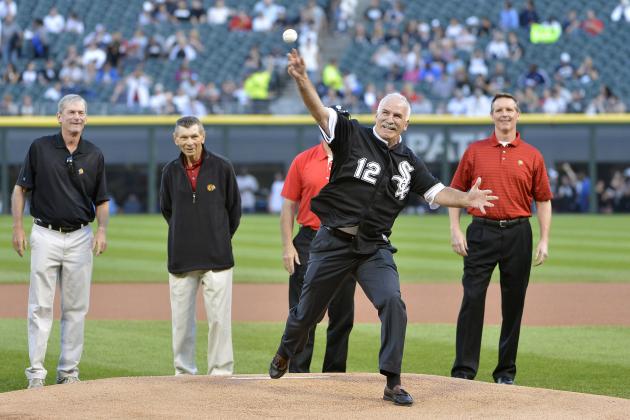 Brian Kersey/Getty Images

With the NHL lockout in full swing, Chicago Blackhawks head coach Joel Quenneville seemed ready to dabble in other professions. Pitching was first on his list, and his neighboring White Sox were eager for another crafty arm in that bullpen.
Quenneville's shot lasted one pitch, one that he brilliantly tossed over the plate.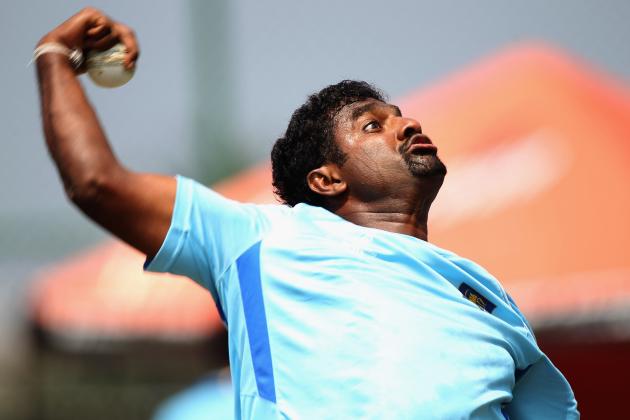 Michael Steele/Getty Images

Former Sri Lankan cricketer Muttiah Muralitharan, known simply as Murali, is discussed as perhaps the greatest Test match bowler ever. Although that distinction can't possibly be based only on stats.
Murali rarely struggled, but when he did he always made it memorable.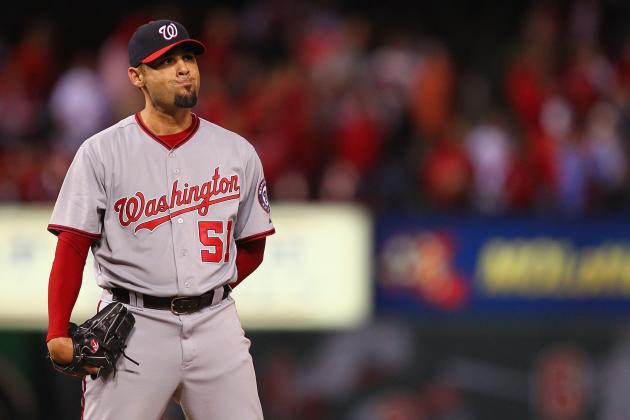 Dilip Vishwanat/Getty Images

Why so serious?
Signal the Batman, or at least Christian Bale.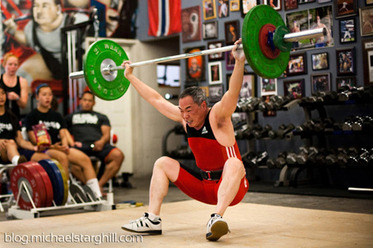 Image via thephotobrigade.com
Thanks to Cali-based freelance photographer Michael Starghill, we get to fully appreciate the art of weightlifting.
The moment before failure, perfectly frozen in time.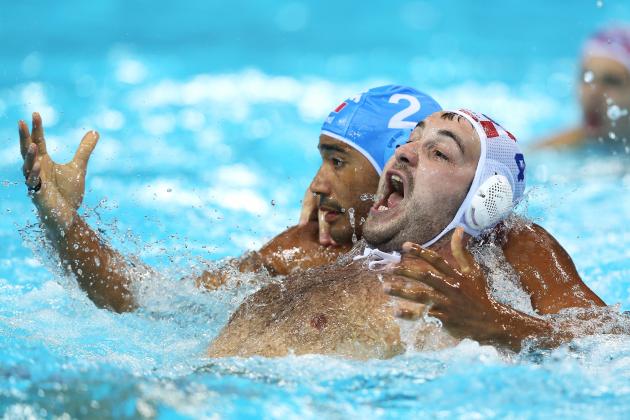 Clive Rose/Getty Images

Water polo is a tireless sport that incorporates elements of hockey, basketball and warfare. And some of the best reactions around.
As he screams figaro!, this white-capped competitor scratches for his life. From a different perspective, one might believe these two are practicing a hit musical.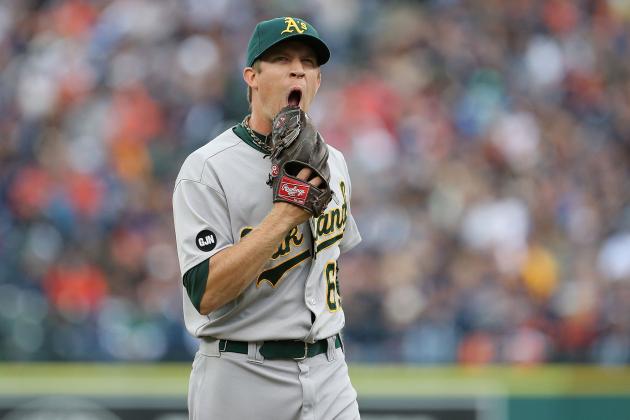 Leon Halip/Getty Images

Thanks to a Coco Crisp error in the seventh inning, lefty specialist Sean Doolittle was credited with two unearned runs and a blown save in Oakland's 5-4 loss to Detroit on Sunday.
The first baseman-turned-pitcher wasn't pleased.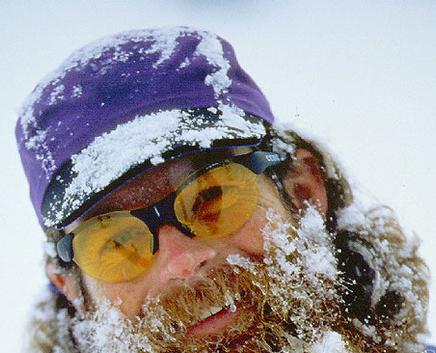 Image via purcellmountainlodge.com
There may be a slight smile buried deep beneath the icy surface, but this is a painful sight to see. If only for we the people.
Looks like Harry Dunne if they had left him tongue-tied on the slopes for another three decades.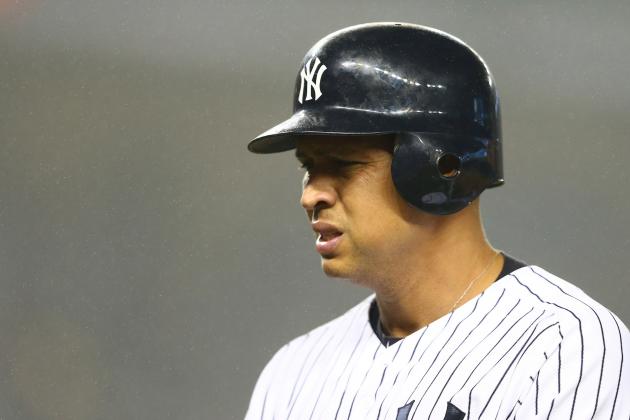 Al Bello/Getty Images

In recent seasons, staring at himself in the mirror and hanging pictures of himself as half-horse are the only challenges Alex Rodriguez hasn't struggled with.
This is his typical on-field mood.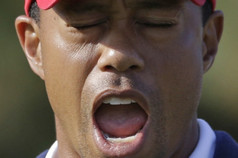 Image via huffingtonpost.com
Tiger Woods is revered for his less-is-more approach when it comes to standing in front of a camera. But during this year's horrific Ryder Cup, the otherworldly golfer was seen screaming for an escape.
We felt the same way.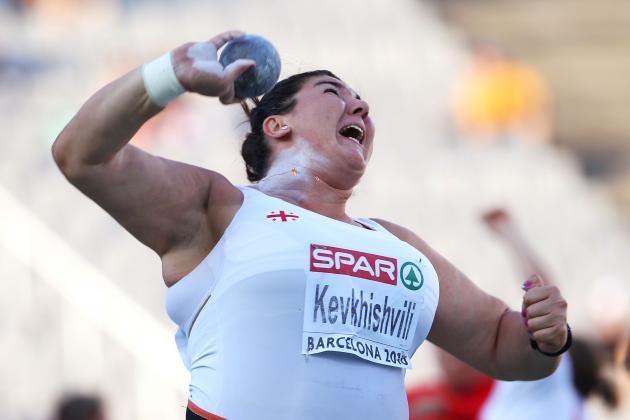 Michael Steele/Getty Images

Georgian shot putter Mariam Kevkhishvili (Eurasia) was thousands of miles from home when she attended the University of Florida.
But that didn't keep the former Gator from being herself. Kudos.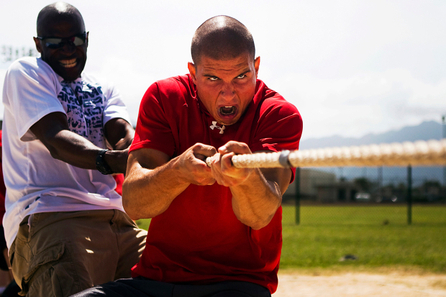 Image via cbsnews.com
In an effort to pay homage to our soldiers, here's tug of war at its finest.
During the annual Manpower, Personnel and Administration Directorate Field Meet at Marine Corps Base Hawaii in 2011, Red Team troopers Sean M. Mckinney and Maurice Honeywood painted facial masterpieces as they tugged for victory.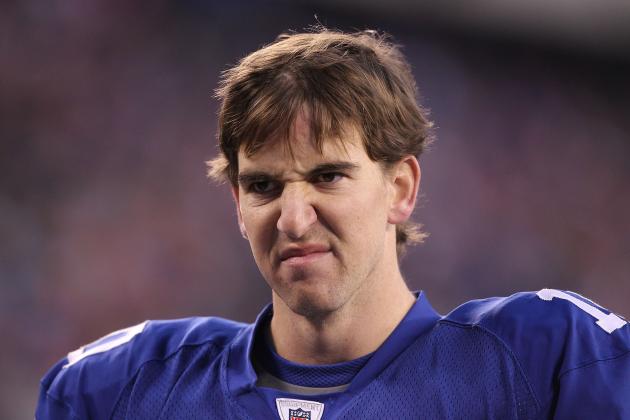 Al Bello/Getty Images

A curious breed of NFL legend, Giants poster boy Eli Manning has seemingly become a shepherd watching over his flock since winning two Super Bowl MVPs in four years.
Now, he's simply beloved for his awkward antics.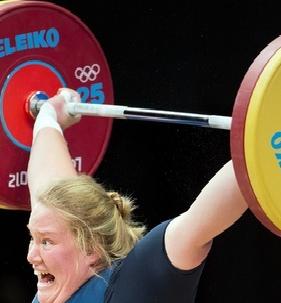 Image via socialnewsr.com
With a flexible fearlessness that inspires crowds around the world, Nick Mangold's "little" sister is quickly becoming a legend on the weightlifting scene.
At this point, the Jets might consider giving her a shot at the slot receiver position.
Follow me for more athletic agony. Follow @z_pumerantz