Houston Texans Record Several Firsts with MNF Win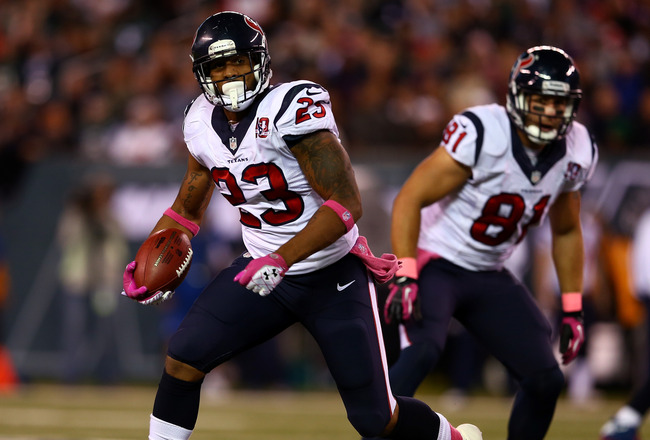 Elsa/Getty Images
The Texans had a much tougher test in the New York Jets Monday night than many people anticipated.
So tough that not only did the Jets beat the spread (they didn't win, Big Nasty, but I guess you don't hate money after all), but the game was still in doubt until the final seconds, as the Texans were forced to punt the ball to the Jets and allow for a final play from scrimmage.
Still, the Texans won, and in doing so, achieved several new milestones, excised some demons and continued to fill in the record books for the youngest franchise in the league.
Read on for all the firsts achieved by the Texans (that I could think of and get confirmation on—I wonder if the once-maligned Kareem Jackson is the fastest Texan to reach three interceptions on a season, but I'll need to poke through the box scores of about 50 games to be sure.)
Keep Reading

Houston Texans: Like this team?