Which Dallas Mavericks Players Did ESPN's #NBArank Over and Under Value?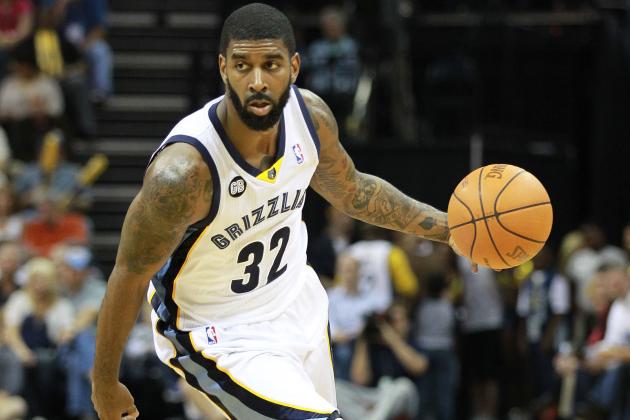 Andy Lyons/Getty Images

Recently, ESPN released their #NBArank list, in which they enlisted 104 NBA experts to rank the top 500 players in the league going into the 2012-13 season.
Not surprisingly, LeBron James coming off the most successful year of his NBA career took home the No. 1 spot with a rating of 9.99 out of 10.
Dirk Nowitzki, the top superstar on the Dallas Mavericks, clocked in at number 11 (the No. 2 power forward behind Kevin Love), an appropriate spot seemingly for Dallas's best player.
But what about the rest of the Mavericks?
Rating 500 players is certainly no easy task, and some players from each team were bound to be over or under valued, and the Mavericks are no different.
Here are some of Dallas players who's spot was off in the #NBArankings.
Begin Slideshow

»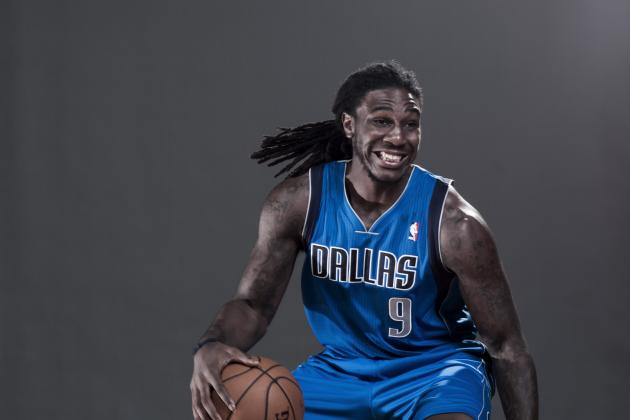 Nick Laham/Getty Images

The Dallas Mavericks will bring in three new rookies next season, including their second round pick out of Marquette, Jae Crowder.
Crowder was placed at #339 in ESPN's rankings, and although he has yet to step foot on an NBA court, Crowder's work ethic alone should land him higher on that list this time next year.
During his time as a Golden Eagle, Crowder was consistently one of the hardest workers in college basketball and compensated for his lack of size with tremendous athleticism, a dire will to compete, and top notch defense.
Crowder will backup Shawn Marion in Dallas this year and he should have a real opportunity to stay in the rotation throughout the season.
Crowder may not score points at a high level in the NBA, but he will be one of those players who always finds a job and will excel in his role as a high energy player off the bench.
Don't be surprised if Crowder becomes one of the Mavs best defenders once he figures out the nuances of the NBA game, and look for him to jump several spots on this list next year.
Marc Serota/Getty Images

Also included in the trade to bring Darren Collison from Indiana to Dallas this offseason was veteran shooting guard Dahntay Jones, who was ranked #301 in the ESPN rankings this year.
Jones averaged 5.3 points in 16 minutes a game for Indiana last year, but even when ranked below the top 300, Jones may be overvalued this year in Dallas.
Jones will have a difficult time finding consistent minutes in the Mavericks rotation next year.
With Darren Collison and O.J. Mayo the clear starters in the backcourt, Vince Carter, and Delonte West will be getting consistent playing time as backups. Dallas also has young players such as Rodrigue Beaubois, Jared Cunningham and Dominique Jones who will also be fighting for playing time.
Of those three players, only Beaubois ranks ahead of Jones, but that very well may change by the time this year is over.
Although Jones is a decent three-point shooter and excellent defender, the younger, higher ceiling players are looking to emerge and take his minutes away, which may see him drop on this list.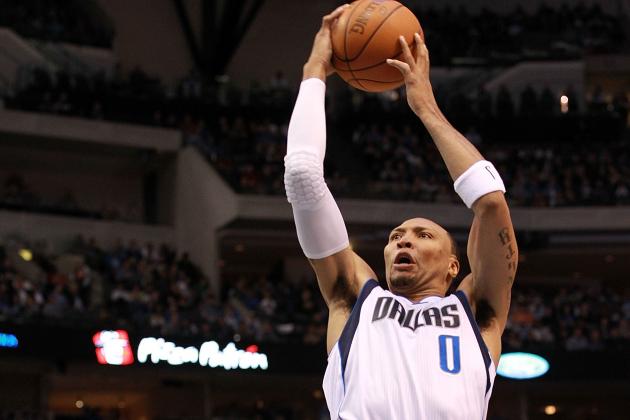 Ronald Martinez/Getty Images

Easily the most underrated Maverick in the #NBArank was Shawn Marion who was put at an astonishing #90 on the list.
Marion is Dallas's second most complete player after Dirk Nowitzki (although he has O.J. Mayo breathing down his neck). Although he will not score at the same pace he did in his prime in Phoenix, Marion is still capable of contributing at a high level on offense and is still one of the best defensive players in the NBA.
With players like George Hill and DeAndre Jordan ranked ahead of him, it shows just how criminally underrated Marion has become.
It was Marion's defense in 2011 which was the biggest X-factor in helping Dallas upset the Heat in the NBA finals. Although the team struggled last season, Marion continued to be effective.
With more help around him and Dirk Nowitzki this season, look for Marion to continue to shine in Dallas and possibly get more respect in the rankings next year.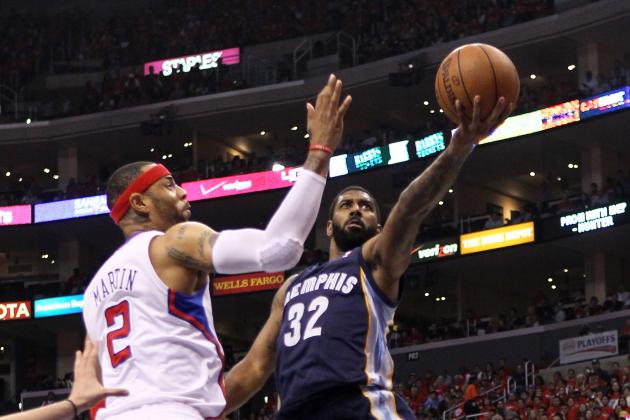 Stephen Dunn/Getty Images

While Darren Collison, Chris Kaman and Elton Brand are all nice additions, Dallas's biggest move this offseason was inking highly sought-after former Grizzly O.J. Mayo to a multi-year deal.
Mayo still has plenty left to prove in the NBA, but he is capable of being a 20-point scorer, and he showed during his first two seasons in Memphis that he has the ability to be a high-volume scorer in the NBA.
He will likely be the team's No. 2 option behind Nowitzki, and he has a serious opportunity to really stand out on a contender next season, which should rate him considerably higher than the 90th best player in the league.
Interestingly, Mayo was ranked below players like Aaron Afflalo and Paul George, other young players at his position. Although I can't argue with those rankings right now, since Mayo spent the last two seasons coming off the bench, don't be surprised to see Mayo shoot up into the top 50 after this year.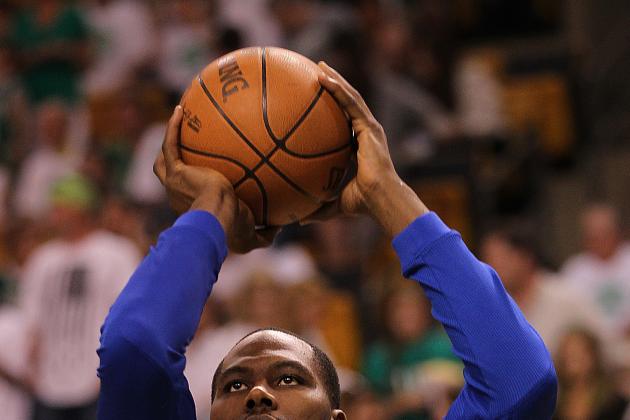 Jim Rogash/Getty Images

During his best days, Elton Brand would easily have been one of the top-ranked players in the NBA, but at 33, Brand's age and health concerns are beginning to catch up with him. At No. 85, he is highly overvalued in this year's NBA rankings.
What surprises me the most is that Brand is ranked almost a full 30 spots ahead of Chris Kaman, who is listed at No. 113, even though Brand will likely be coming off the bench for Dallas next year and Kaman will likely start.
Brand is no doubt still an effective NBA player and will be a solid backup for Dallas. But Brand being ranked ahead of more deserving players such as Wilson Chandler, Thaddeus Young and teammates like Mayo, Collison, Kaman is a head-scratcher.
In fact, according to the ESPN rankings, Brand is the Mavericks' second best player after Dirk Nowitzki, which is simply blasphemous.