New England Patriots: Updated Game-by-Game Outlook for 2012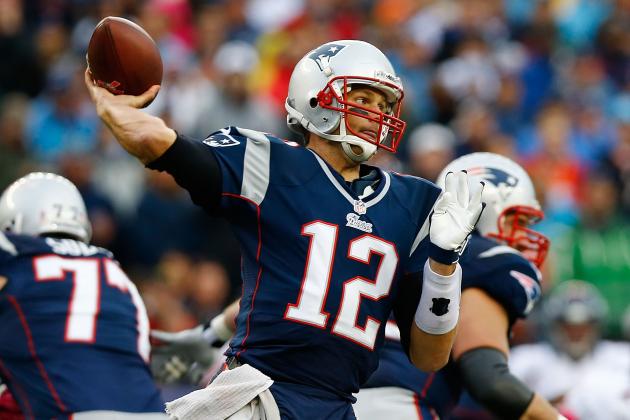 Jared Wickerham/Getty Images

After dropping two in a row in Weeks 2 and 3, the New England Patriots have surged back to elite status and now sit atop the AFC East with a 3-2 record.
The emergence of an explosive running game led by second-year standout Stevan Ridley, the defense continuing to cause turnovers and, of course, the sound quarterbacking from Tom Brady have all played a part in this comeback.
As it stands today, the Patriots look like one of the most balanced teams in football, but can they keep it up with tough opponents like the Houston Texans and San Francisco 49ers still on their schedule?
Here's a look ahead to each of the remaining games on New England's schedule.
Begin Slideshow

»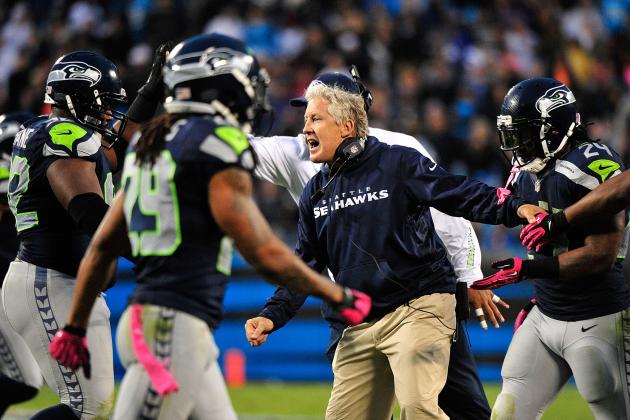 Grant Halverson/Getty Images

On one hand, you have the Seattle Seahawks, who have emerged as one of the best, if not the best defensive team in the NFL, and on the other hand, you have the New England Patriots, who flex perhaps the most balanced offensive attack in all of football, showcasing both a lethal passing and rushing game.
So what happens when an unstoppable force meets an immovable object?
We'll find out this Sunday.
Key to a Patriots victory: protecting Tom Brady.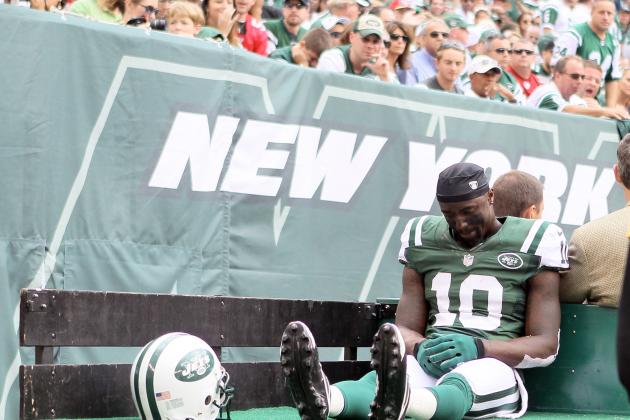 Elsa/Getty Images

Even with the best cornerback in the league and their top receiver, the Jets still couldn't find a way to beat the Patriots in 2011.
With Darrelle Revis and Santonio Holmes both recently landing on the injured reserve list, the Jets really don't stand a chance of keeping up with Tom Brady and company.
Key to a Patriots victory: still showing up for the game despite facing a derailed Jets team.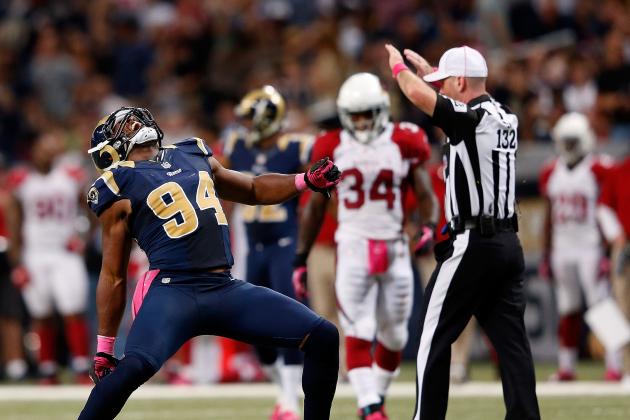 Jamie Squire/Getty Images

Coming off a game in which they sacked Kevin Kolb nine times, St. Louis' defense is really starting to get hot.
This game will be another big test for the New England's offensive line, which has looked solid the last few weeks after a shaky start to the season.
This once guaranteed win no longer looks so guaranteed, but the Patriots should find a way to win on the road, especially coming off a bye.
Key to a Patriots victory: keeping Brady upright.

Rick Stewart/Getty Images

In Week 4, New England's defense gave Bills starting quarterback Ryan Fitzpatrick all sorts of trouble, grabbing four interceptions and sacking him three times.
If the Bills can manage to limit their mistakes, they could hang around with the Pats, but the Bills haven't beaten the Patriots at home in a long, long time.
Key to a Patriots victory: avoiding turnovers.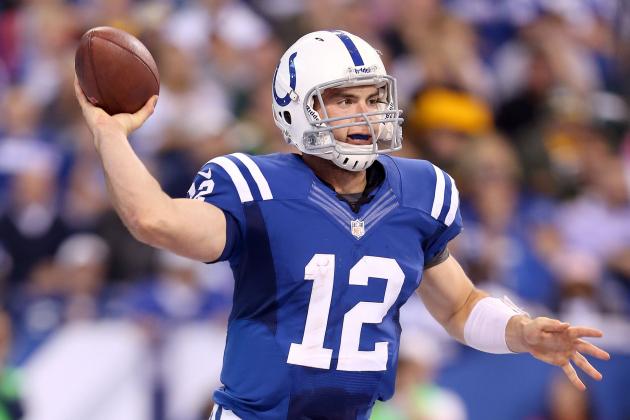 Andy Lyons/Getty Images

When all is said and done, Andrew Luck is probably going to be NFL Offensive Rookie of the Year.
After five games, Luck looks as good as advertised, and he just outplayed former MVP Aaron Rodgers in an inspiring comeback win over the Packers.
Despite Luck's impressive beginning to the season and undeniable talent, Bill Belichick, Matt Patricia and company should find a way to confuse the young stud.
Not to mention, Tom Brady should continue to tear up a defense that has struggled to slow him down since he set foot in the league.
Key to a Patriots victory: making Luck uncomfortable.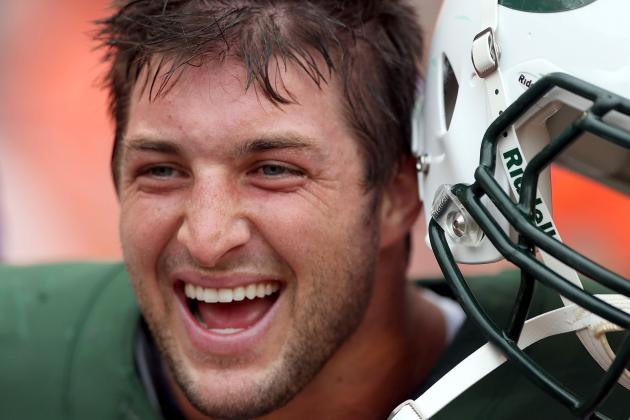 Marc Serota/Getty Images

Maybe by this point in the season, New York's offense will be starting to click. Or maybe Rex Ryan will have no choice but to have Tim Tebow running the option full time.
However it turns out, I still don't see a good football team emerging.
Barring a high dose of complacency, the Patriots should sweep the Jets for the second time in two seasons.
Key to a Patriots victory: staying humble.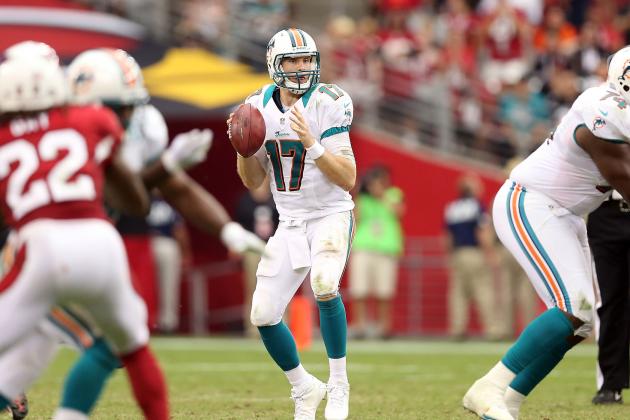 Christian Petersen/Getty Images

The Miami Dolphins are a team that has "mediocre" written all over them.
They do a lot of things well, but they aren't that great at anything in particular. Consequently, they are ranked in the middle of the pack in both total offense and total defense.
The New England Patriots, on the other hand, are a team that has "elite" written all over them.
The Pats do a lot of things exceptionally well and for that reason, the Dolphins just won't be able to keep up.
Key to a Patriots victory: staying focused and sticking to what works.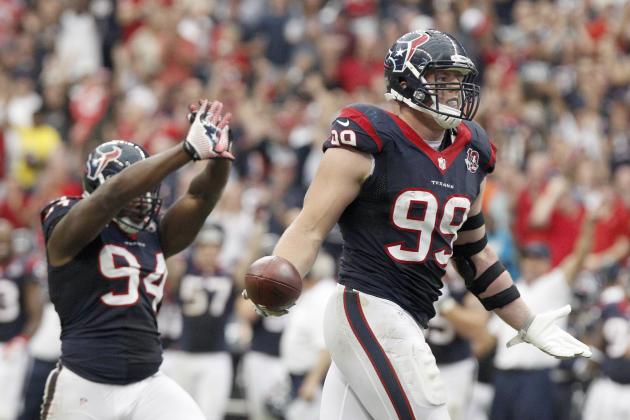 Thomas B. Shea/Getty Images

A lot of folks—media and fans alike—have coined the Houston Texans as the best team in the AFC.
We've all heard it on the radio, TV, etc., and you can bet the Patriots have caught wind of this notion as well.
While the Texans have a defense that can slow down No. 12, led by the disruptive play of J.J. Watt, and an explosive offense that has enough gasoline to light up New England's defense, this is the type of game the Patriots will really get fired up for.
This will be an AFC showdown to remember, and much like the Patriots vs. Ravens contest, this game will come right down to the wire.
Key to a Patriots victory: minimizing mistakes.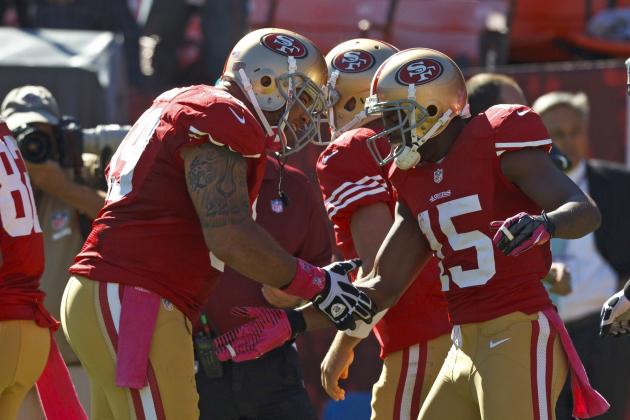 Jason O. Watson/Getty Images

The 49ers' defense is a hard-hitting crew that defends both the pass and the run at a very high level, but we all knew that coming into this season.
What many of us may not have expected is the giant step forward their offense appears to have taken.
After what is sure to be a tough game against Houston, the Niners might just be too much for the AFC champs.
Key to a Patriots victory: devising the perfect game plan.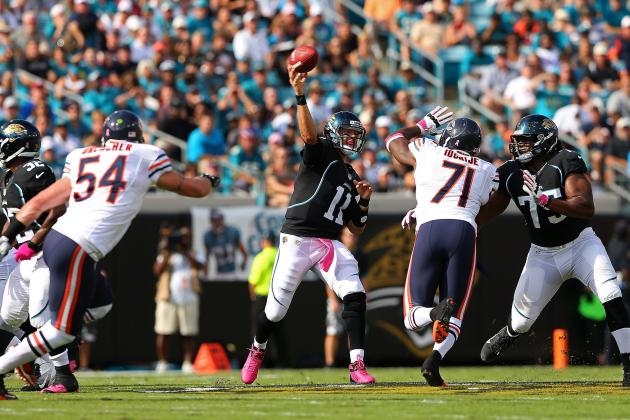 Mike Ehrmann/Getty Images

The Jacksonville Jaguars are dead last in total offense and points scored, and they are also at the bottom of the league in total defense.
The Pats are just a better team from top to bottom.
'Nuff said.
Key to a Patriots victory: just showing up; this one should be in the bag.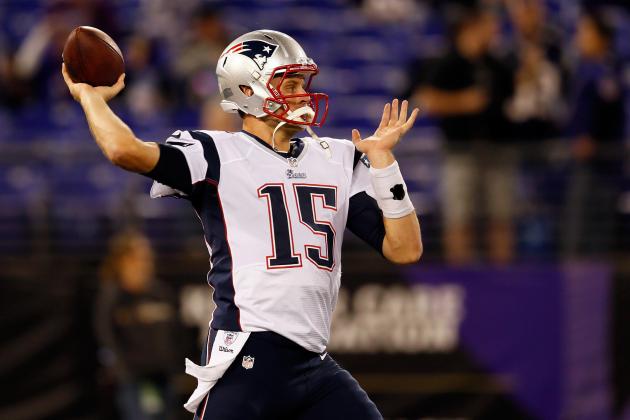 Rob Carr/Getty Images

In all likelihood, this game won't mean much to either team, as it's likely that the Patriots will have clinched a playoff spot and the Dolphins will have, well, not clinched a playoff spot.
Backup quarterback Ryan Mallett might finally find himself playing in his first regular-season game.
If that's the case, the Fins might actually have a chance.


Key to a Patriots victory: assuming he plays a majority of the game, Ryan Mallett playing well.