Where Might Oregon Fall in BCS Standings?
Use your ← → (arrow) keys to browse more stories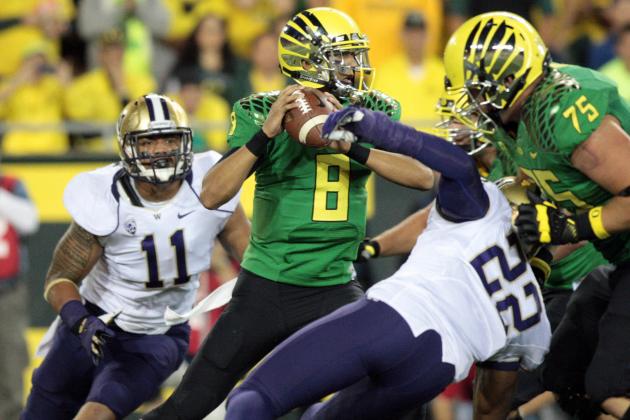 Scott Olmos-US PRESSWIRE

ESPN's Brad Edwards, a numbers guru, provides a nice preview of what the BCS standings would look like if they were released this week, instead of next Sunday. His conclusion? He writes, "[It] feels like the national title hunt is already down to just three conferences and Notre Dame."